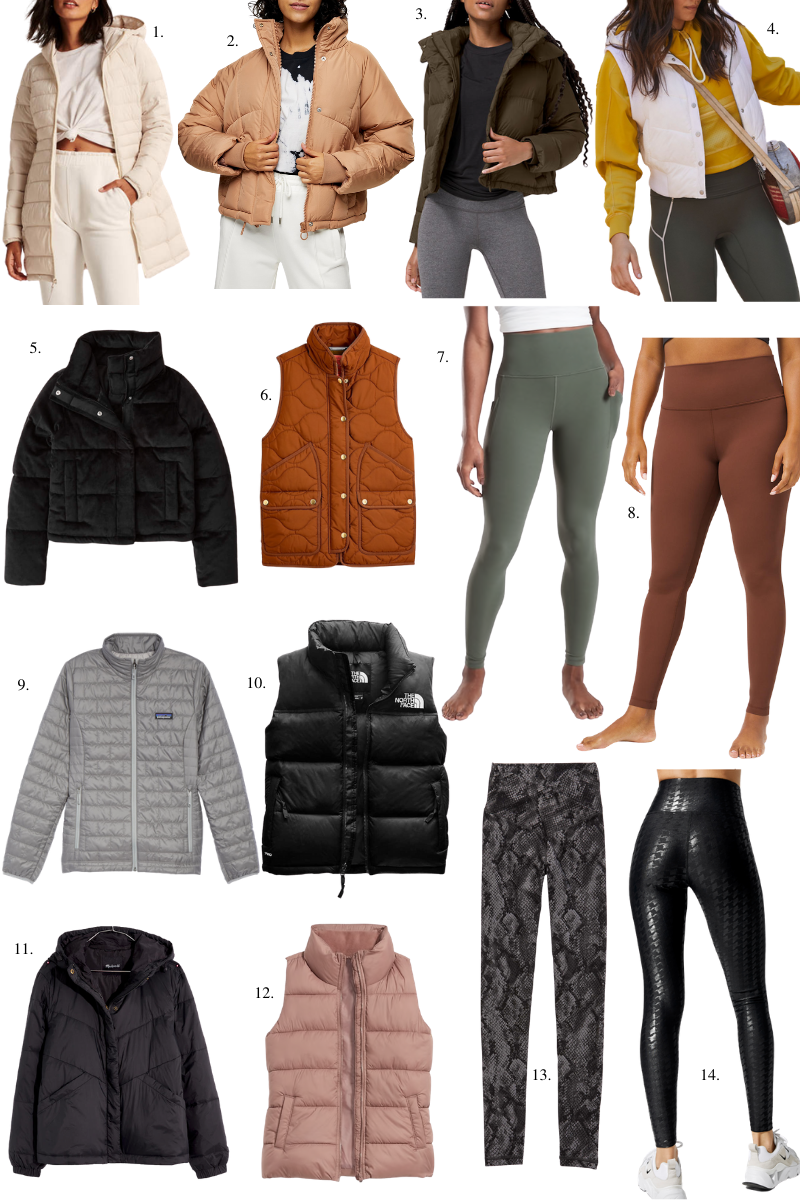 1 | 2 | 3 | 4 | 5 | 6 | 7 | 8 | 9 | 10 | 11 | 12 – 40% off | 13 – 25% off | 14
With fall here and winter around the corner, the weekday uniform is about to be leggings and a puff jacket.  Truth be told, even working from home I try to get "dressed, dressed" at least 3-4 days during the work week.  But for that one or two days I stick to lounge – it's a jogger set or leggings and a puffy somethin' for sure.
I recently got this jacket and I can't tell you how much I love it.  It looks like faux leather but feels like a sweatshirt.  Brilliant!  I love a vest, and this one is the kind you'll have for decades.  I might be the only girl who doesn't have a pair of align leggings, but everyone tells me how amazing they are.  Apparently they work for pre-pregnancy, during pregnancy and beyond, which is why people say they're definitely worth the splurge.
If I still lived in a walkable city, I think this longer puff jacket would be so helpful (love something that covers the tush for public transit).  I also really love the color of this one – so pretty!
Are you about a puffer?  Tell me what's your lazy but put together look for colder months.  Thank you so much for reading! XO –