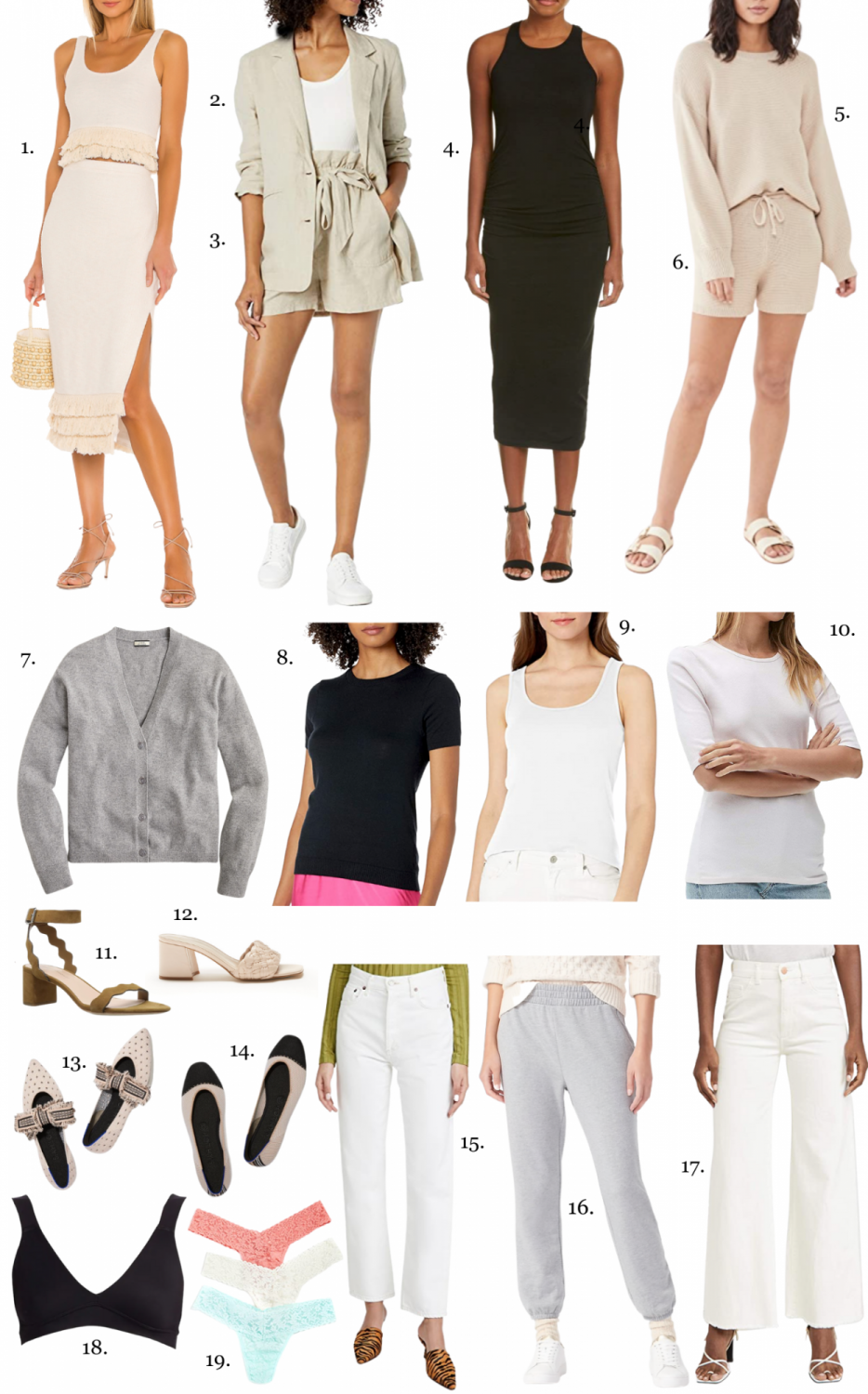 1 | 2 | 3 | 4 | 5 | 6 | 7 | 8 | 9 | 10 | 11
12 | 13 | 14 | 15 | 16 | 17 | 18 | 19
This week's wish list is themed around classic pieces that I consider closet staples.  That usually means solid colors (maybe a stripe thrown in), cotton, linen, clean lines and lots versatility.  If you look at this collage cohesively, you'll see that almost everything goes with everything.  That's the major perk of focusing on elevated basics.
I have this midi dress in a few colors and it is so cute on its own or layered with a cardigan.  I bought this linen blazer and shorts last year and can't wait to pull them out again this year.  This cozy set looks like a major win and this cashmere cardigan has a matching jogger that I have and love.
I can't have enough tees and this one and this one are so chic with a pair of jeans and fancy flats.  I have these sandals in a cognac and have loved them for years.  Love the suede version.  I just got these ballet flats and these, and they are just as comfortable as they are beautiful.  And I recently pulled out these eggshell wide leg jeans and remembered why they are so fab.
Do you have any solid closet staples that you swear by?  Because you know I want to know about it.  Thank you so much for reading! XO –