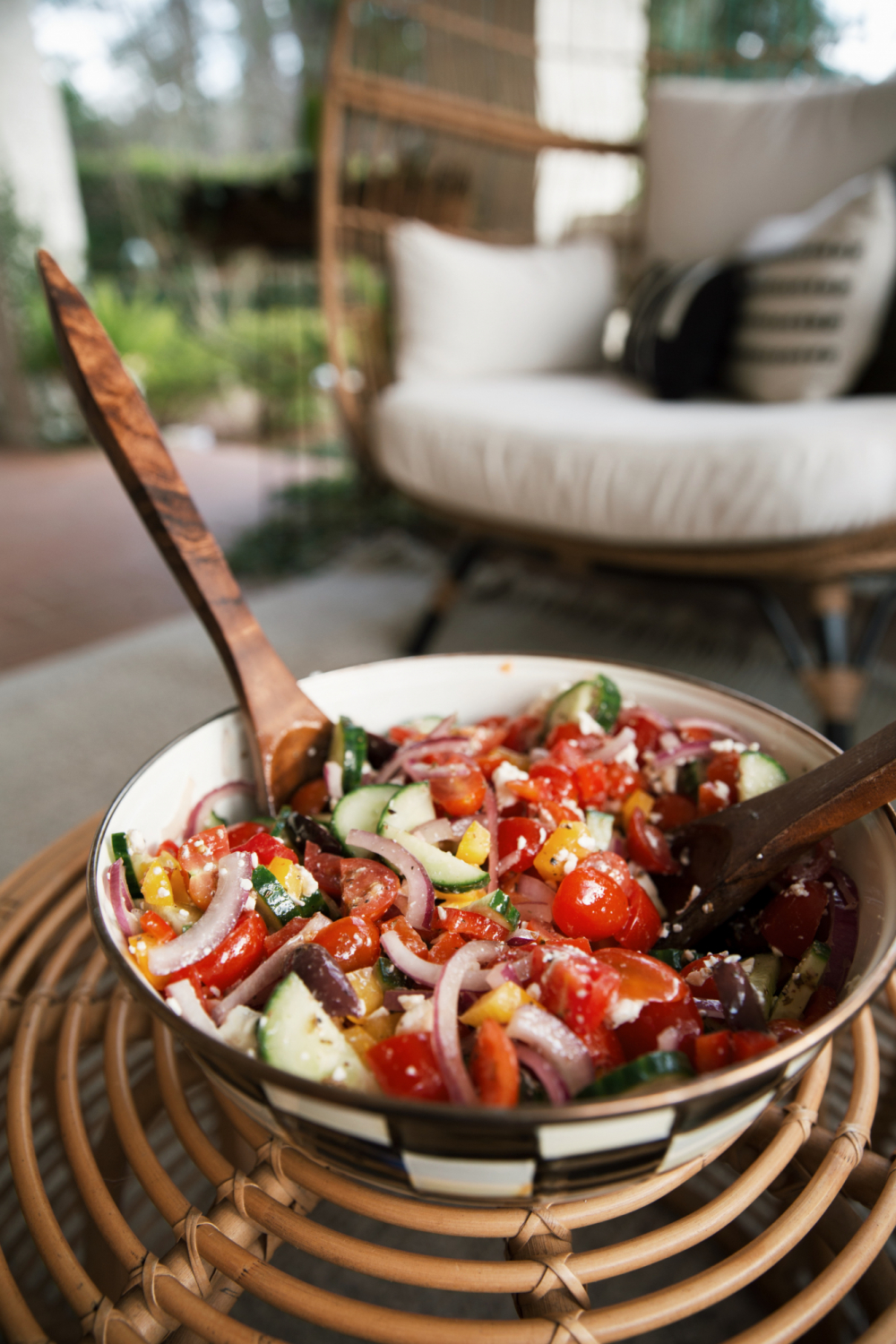 I am always looking for fresh, healthy and easy-to-prep recipes for the week.  When Christian, Hudson and I are together at 5PM, it always feels like 6PM rolls around so fast!  So anything that can be marinating ahead of time is amazing because it allows us to just pull it out, toss or throw on the grill and dinner is served.
We made this Greek salad recipe with this Greek chicken marinade and truly, it was better than takeout.  Blew my skirt up.  Christian and I both thought it was one of the most flavorful meals we have had in a long time.
Next time I would serve it with some warm pita bread and hummus for a seriously delicious Greek spread.  I'm bookmarking this as a great recipe combination when hosting guests as well!
Bon appétit!  Thanks so much for reading and you can find more easy recipes in the "food" category of this site.  XO –