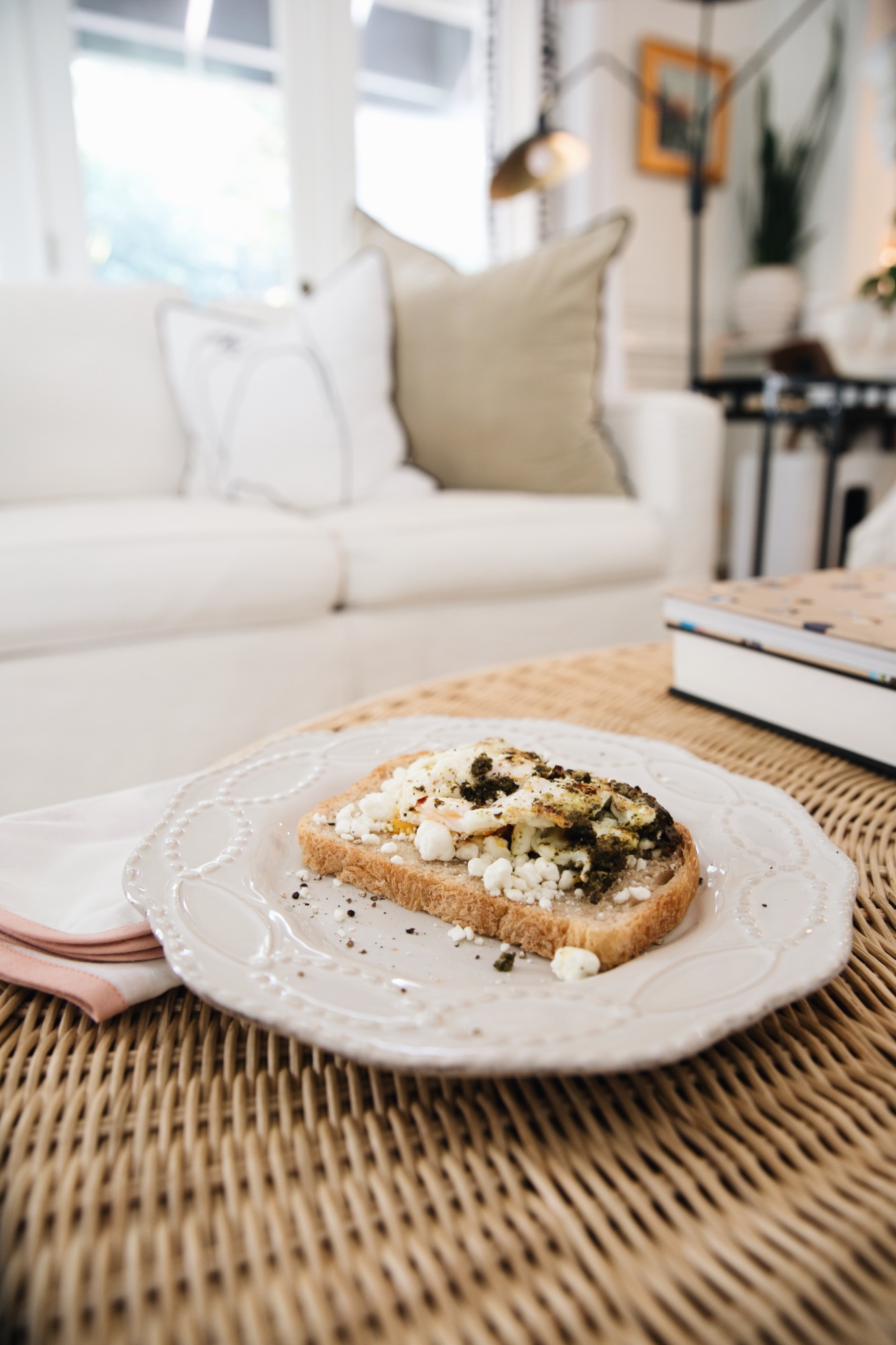 Pesto eggs have been going around social media and it's as good as it sounds and incredibly easy. A really great lunch or super quick dinner!
Ingredients:
slice of bread – I used sourdough
goat cheese
pesto
egg
s&p + red pepper flakes (optional)
Directions:
Toast your bread and then spread goat cheese on it. Put a dollop of pesto on a hot skillet. Once the pesto is warm, crack your egg on top. Sprinkle with salt, pepper, and red pepper flakes. Cook egg until the whites are set, four to five minutes.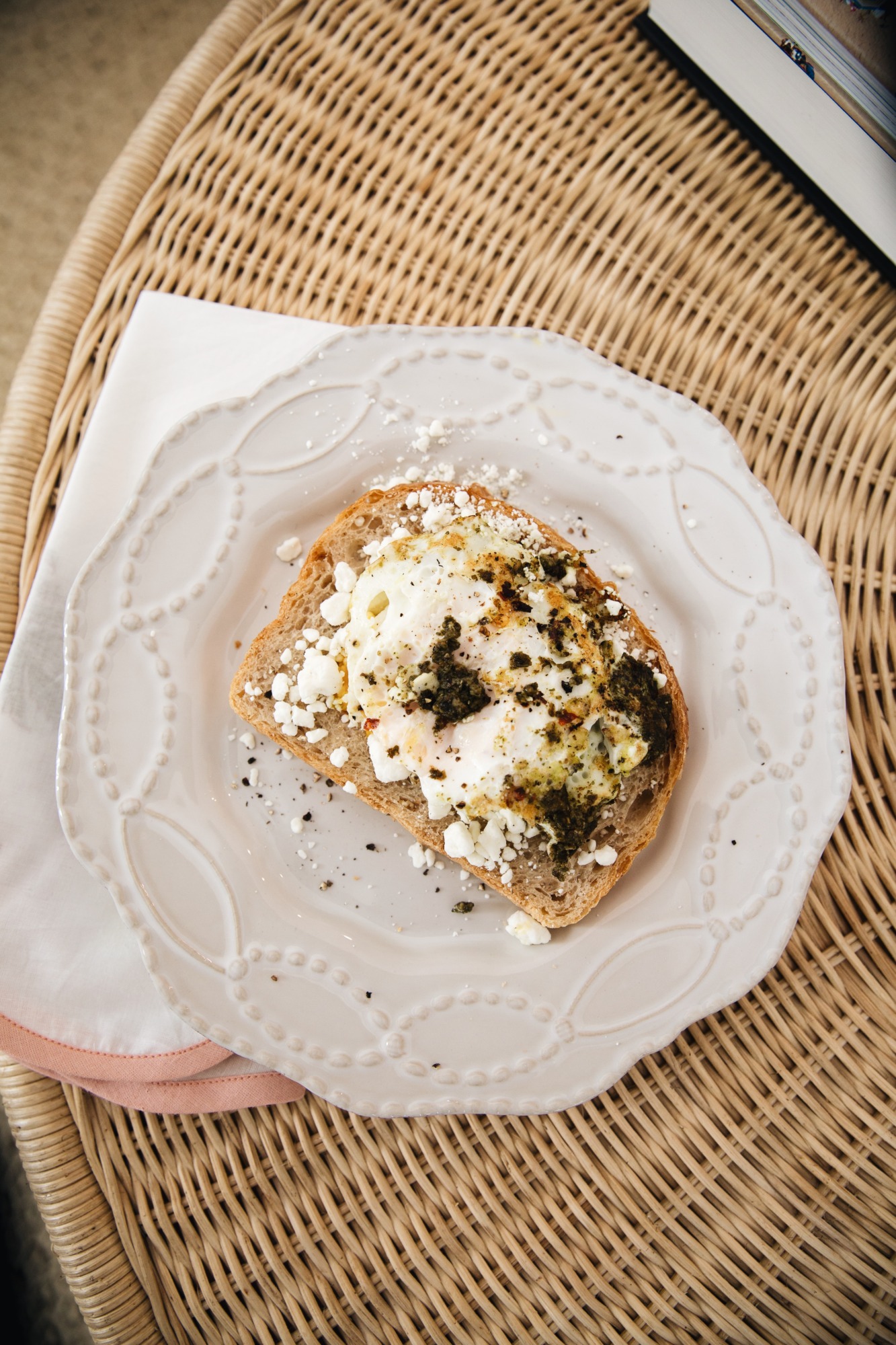 That's it. Try it and let me know what you think! For more recipes, check out the food & drink category of this site. Thanks so much for reading – XO –