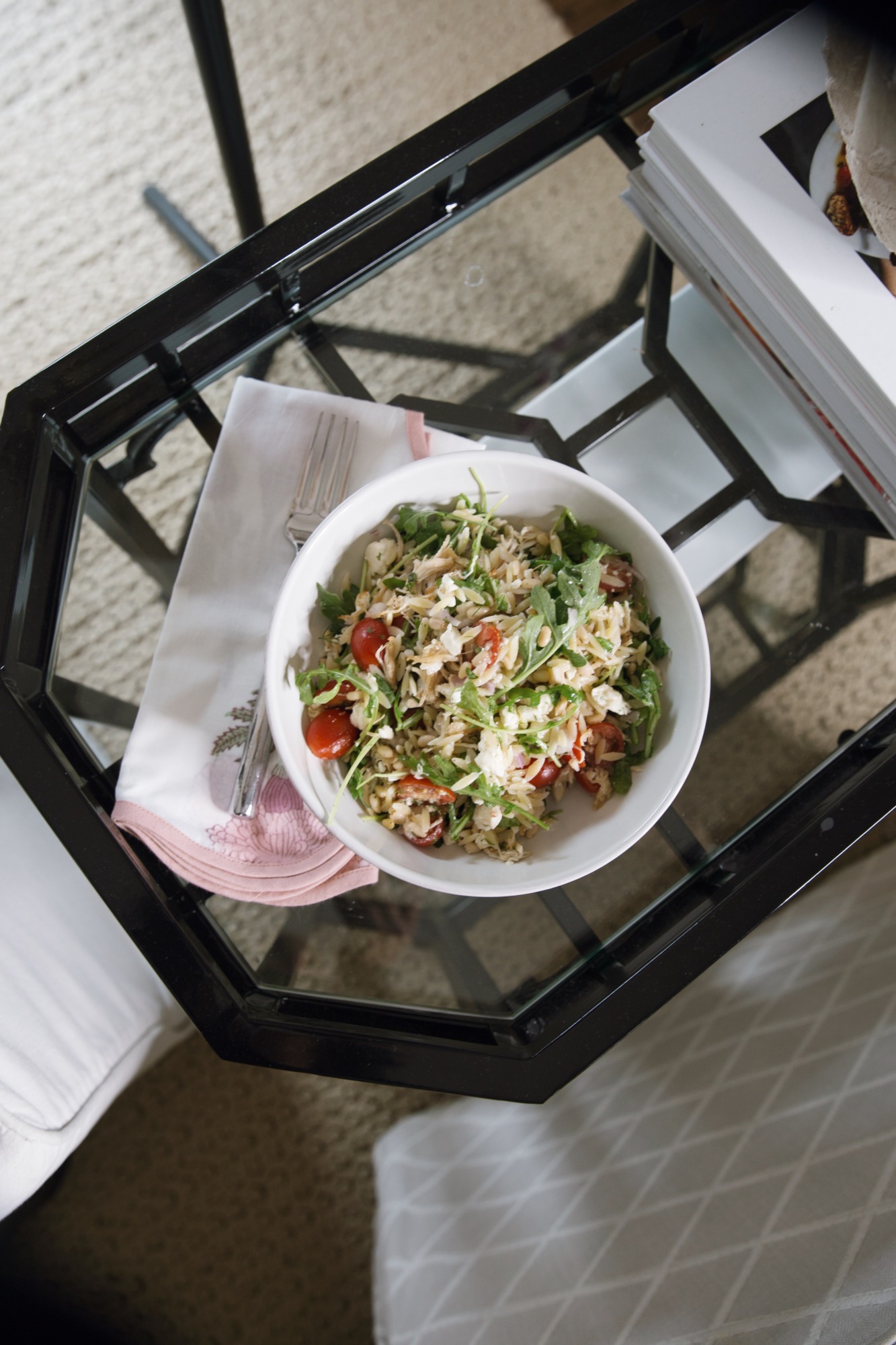 I recently discovered this recipe from The Food Nanny, and wow. It was even BETTER than I thought it was going to be.
I changed a few things but mostly followed the recipe. I did throw some chicken breasts in the instant pot (love this easy recipe) and shredded it to use in this salad, another pasta, and Thai dish. So if you can do that ahead of time, you can make this salad days in a row if you wish!
Dressing: 
3 TB olive oil
3 TB fresh squeezed lemon juice
2 tsp salt, a few cranks fresh black pepper
Salad Base:
3/4 cup cooked orzo
two handfuls arugula
handful grape or cherry tomatoes halved
3 TB chopped shallot
1/4 cup crumbled feta cheese
1/2 cup pine nuts
3TB chopped fresh dill + 3 TB chopped parsley or basil
1/2 cup shredded chicken sautéed in 2 tsp olive oil and 2 tsp unsalted butter
Directions:
Cook orzo according to package directions. Combine dressing ingredients.
Add warm orzo and chicken to salad base and toss with dressing.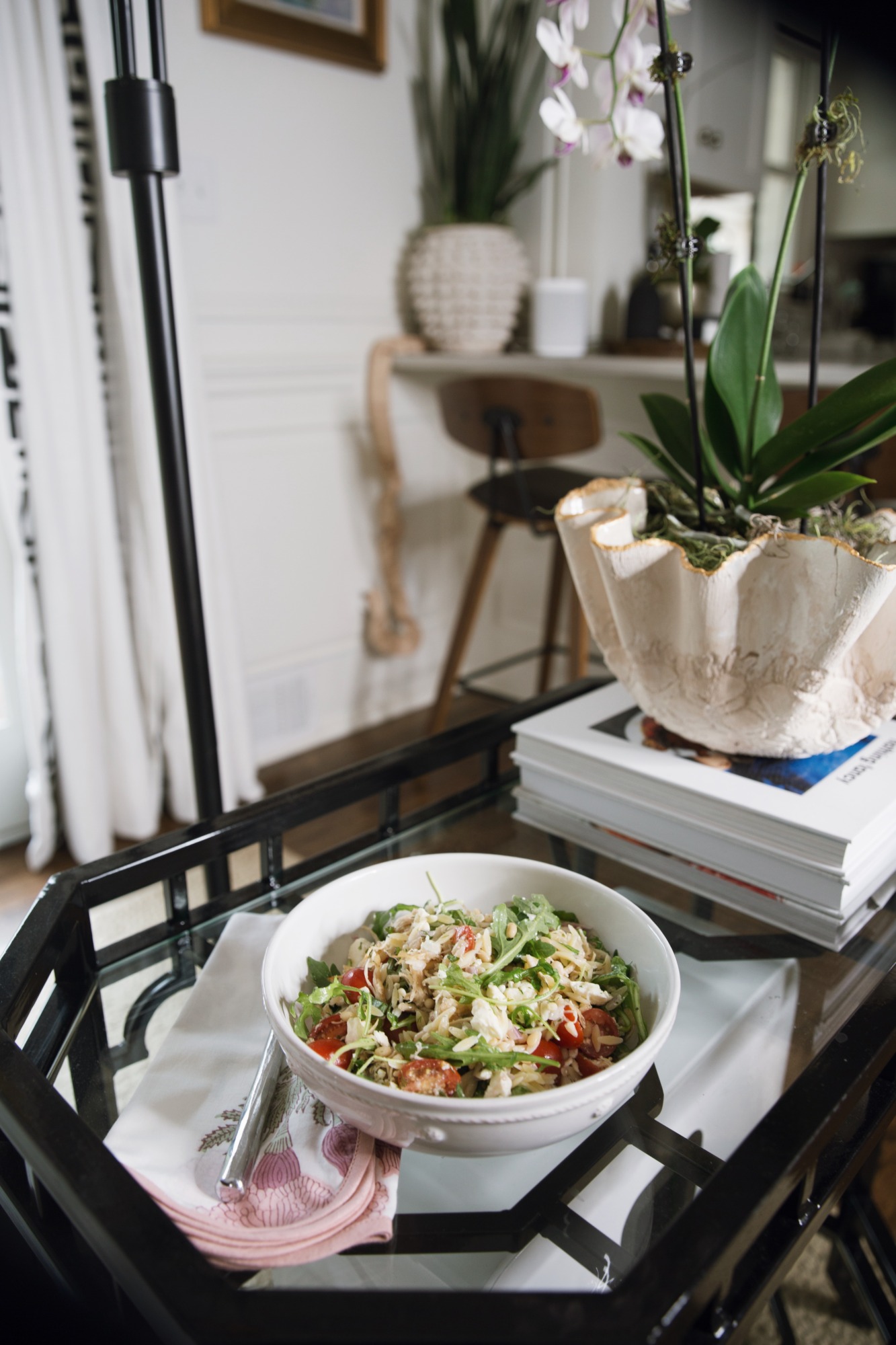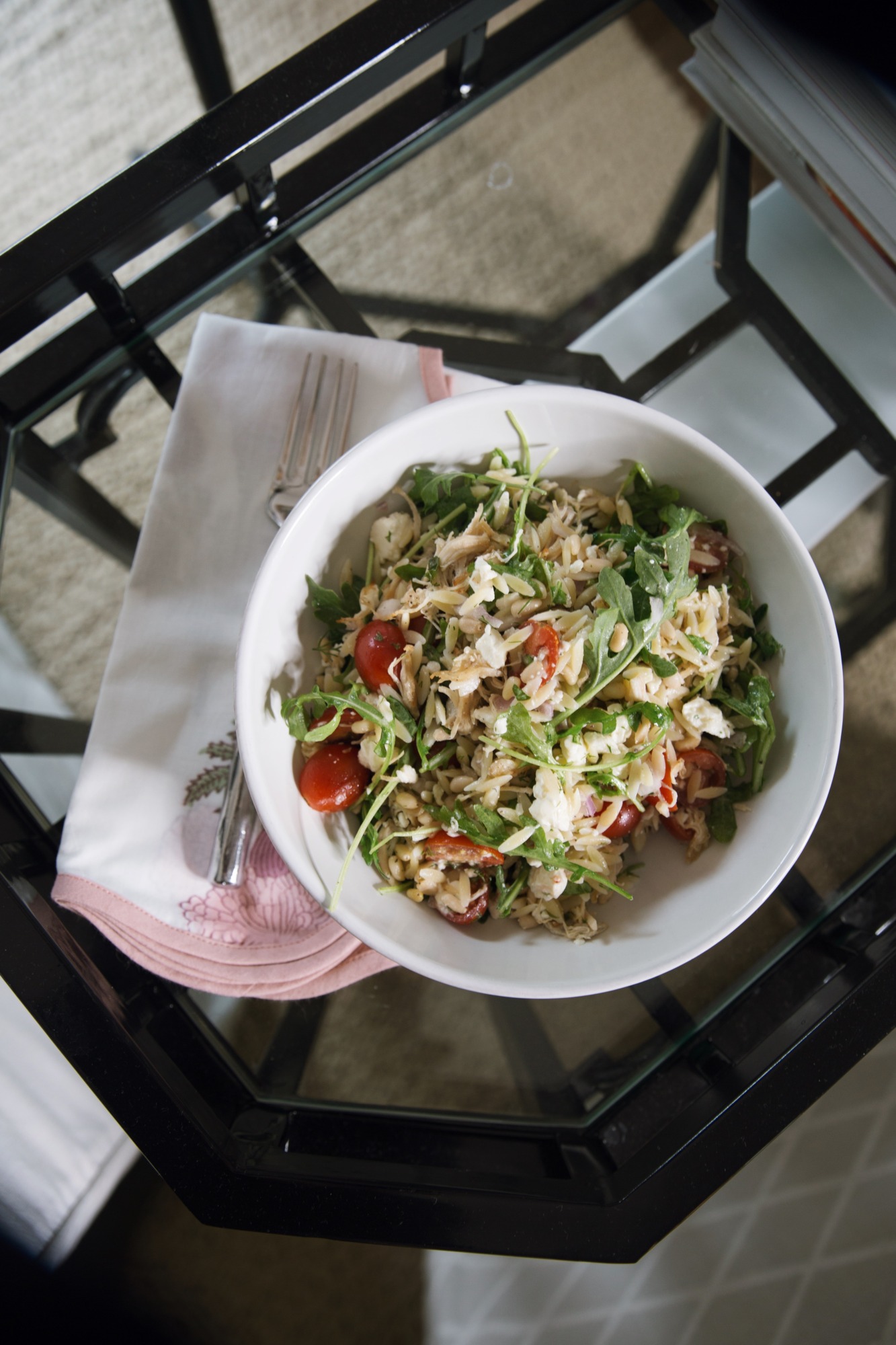 If you try it, let me know what you think! You can find more recipes in the "food and drink" category of this site. Thanks so much for reading, and don't forget to check out this year's gift guides in the "holiday" section! XO –