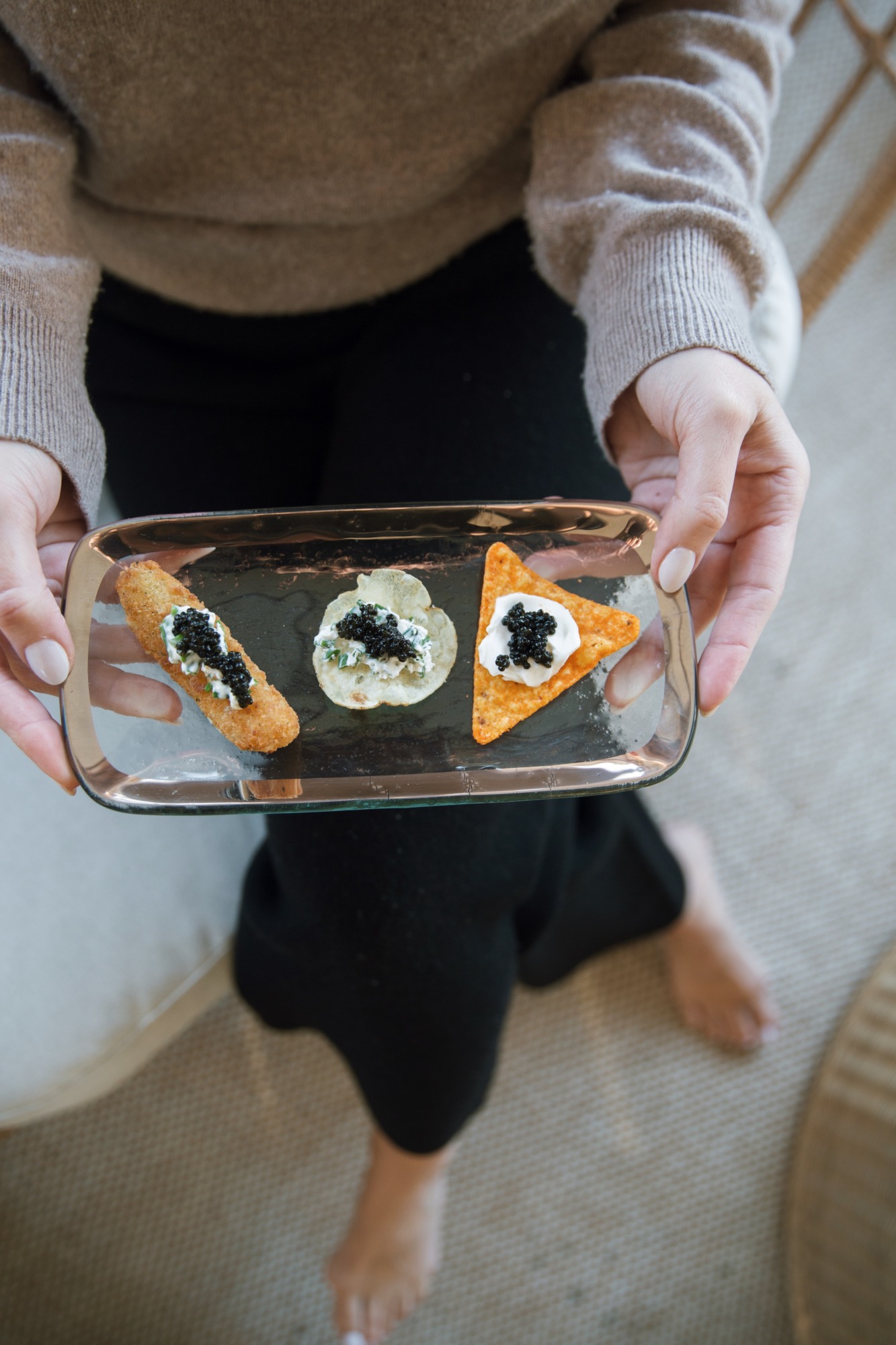 This was a really fun taste test that I can thank you guys and tik tok for.
A gal I discovered on Tik Tok, Danielle Zaslavskay, is always sharing how she eats caviar (I think her family works in the industry?). I didn't have much on my Christmas wish list this year, so I decided to ask for a small container of good caviar. I don't think I've had any since before Hudson was born.
Christian surprised me with a small jar from Caviar Russe, and here we are!
I had a few gals over for dinner last week, and I wanted to bring them in on the taste test. We popped it open and tried it three ways:
with créme fraise on a Dorito (Danielle's way)
with créme fraise and chopped chives on a Cape Cod kettle chip (CBL girl way)
on a fried mozzarella stick with or without créme fraise (CBL girl way)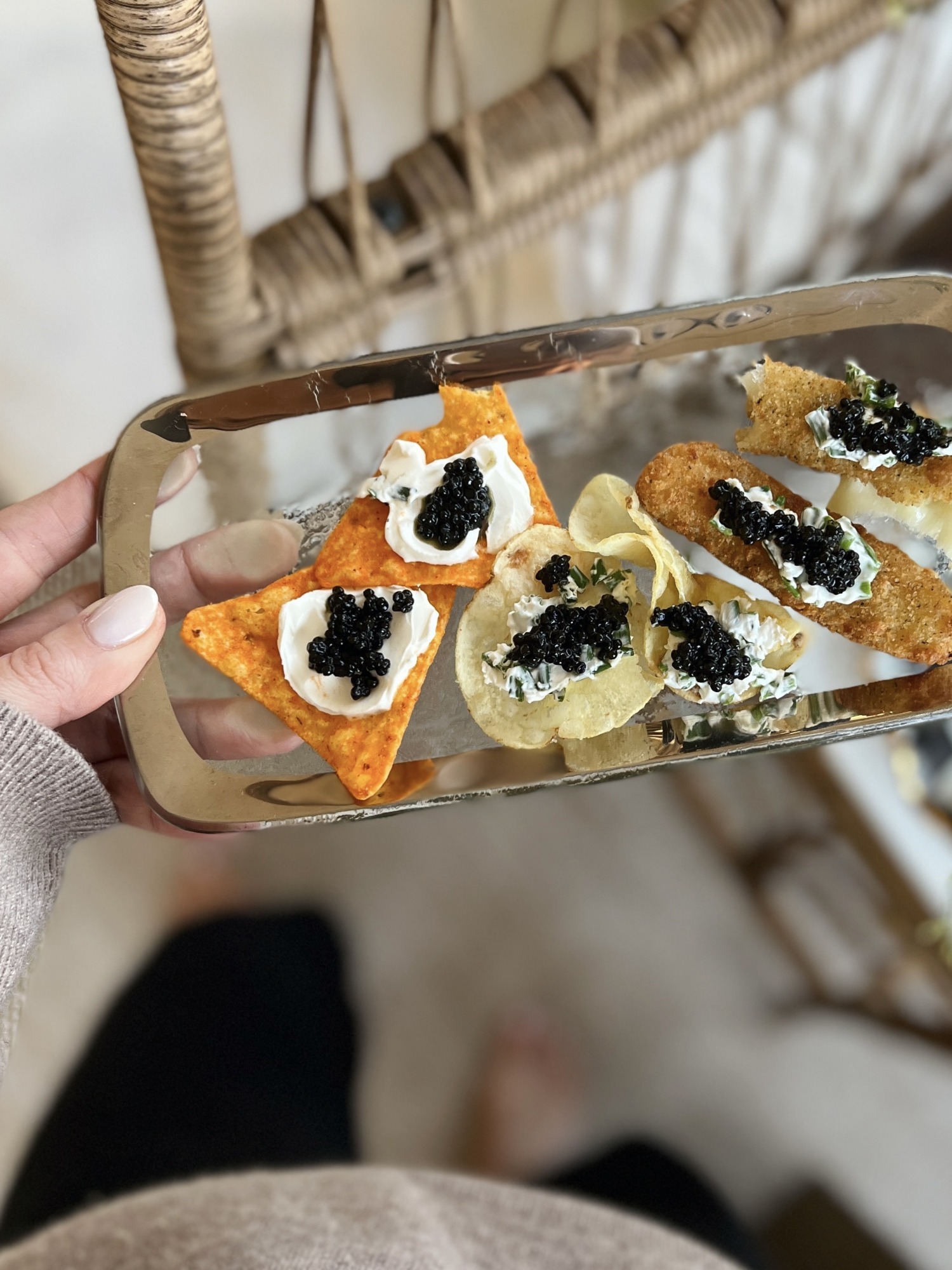 VERDICT –
We all love the nostalgia of a Dorito… but the Dorito flavor is overpowering and therefore not the winner.
The créme fraise with chives on a kettle chip was the #1.
I thought the mozzarella stick was a close second when it's warm. Once it fully cools down it kind of loses the magic.
Overall – it was such a fun experience and I would definitely do it again. My family loves doing taste tests. The Coke vs. Pepsi challenge, wine taste tests, whiskey tastings, tequila tastings, etc. One time Christian and I put together a sparkling water taste test so we could fully understand the difference between sparkling water, tonic and soda water. You always learn something!
If you're a caviar consumer, I'd love to hear how you prefer to eat it. Or if you have a favorite taste test, tell me what was on the agenda. Thanks so much for reading! More food and drink recipes here. XO –