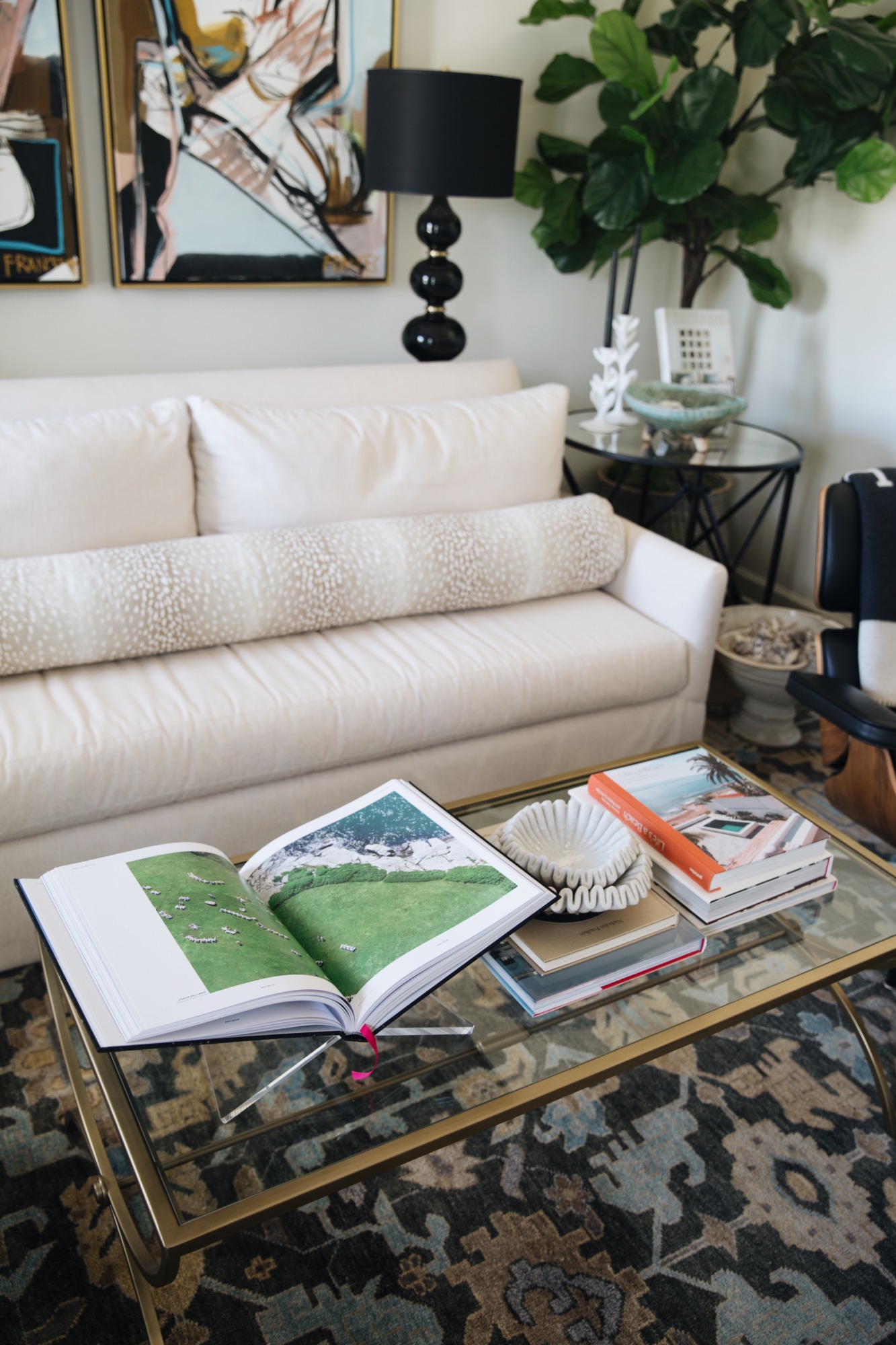 Last week I had a Q&A on my Instagram, and one of the questions I got and loved was about coffee table books. I've never really thought about what are my "favorite" coffee table books, but after walking around the house and looking at my collection – here are my top picks!
Vogue Living: Houses, Gardens, People
I was first introduced to the Vogue Living collection when it was given to me as a wedding gift from my cousin. They are gorgeous. I've since snagged another one I found at HomeGoods. You can never go wrong with Vogue!
This book is a splurge and I got it for Christmas, but I really love it. A book I'll enjoy for a lifetime.
This book is a big-time favorite of both mine and Christian's. The pictures are so unique, and the aerial shots are unlike anything else.
A classic book that is just pretty.
I asked for this for a birthday one year and love it so much. Flipping through it feels like a walk through the city.
I mean… any Slim Aarons book is stunning.
I asked for this for Christmas and while it's smaller than your traditional coffee table book, it's really fascinating to thumb through. I think it would make a great gift.
I actually got this as a surprise for Christian for his upcoming birthday. We have so many happy memories of road-tripping along Highway 1 when we lived in California, I know he's going to love it. And I can say that here because I know he doesn't read my blog! 😉
Thank you so much for reading! More home content in the "home & lifestyle" section of this site, as well as home tour-related content under "house tour." Have a great week – XO –