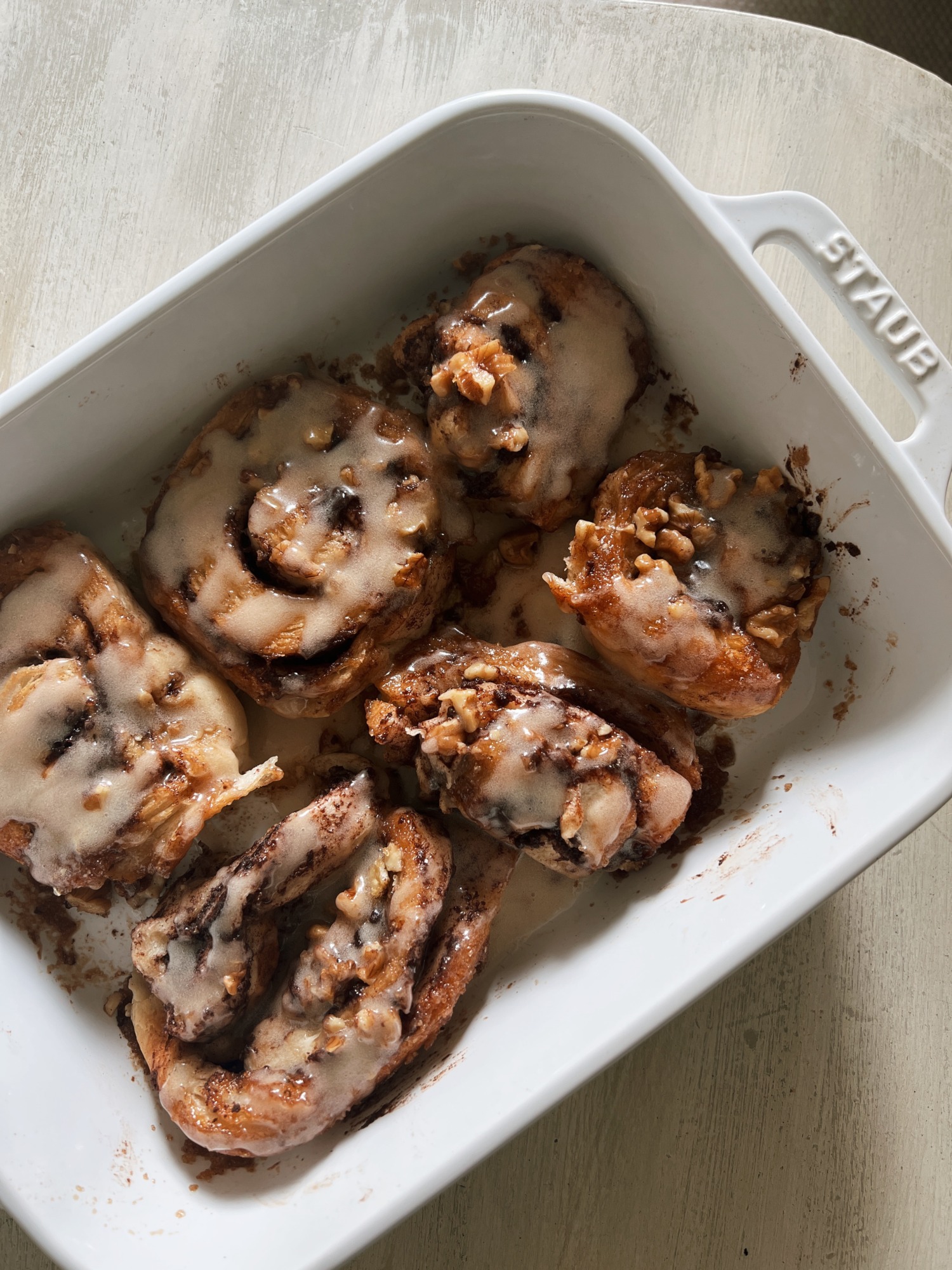 This cinnamon roll hack is going to blow your skirt up. Trust me.
We love cinnamon rolls in our house. It's probably one of Hudson's favorite Saturday treats. Trader Joe's sells amazing jumbo cinnamon rolls, but I wanted to see if there was an easy way to make them taste even better.
After some googling, I stumbled across this super easy recipe to add three ingredients to your cinnamon rolls, and WOW. Wow. Wow. Usually, we have 1-2 cinnamon rolls left over and when I've made them this way, zero left over.
Ingredients:
canned cinnamon rolls
2 TB melted butter
2 TB  brown sugar (I reduce it a little from the original recipe)
1 TB chopped nuts (I used walnuts once and pecans once, both excellent – the more chopped the better!)
Directions:
Melt the butter and put in the bottom of the baking dish. Sprinkle your brown sugar on top of the butter and then the nuts. Place your cinnamon rolls upside down (extra cinnamon-y side down).
I bake them according to the package directions but subtract about two minutes.
When you take them out of the oven, flip them upside down. When I do this, I'll drag them along the bottom to try to get all that new "topping" on. Then ice them as usual. More info in the original recipe here!
Tell me they don't knock you out. SRSLY.
For more recipes and food favorites, check out the food + drink category of this site. Thank you so much for checking in and reading! xo –