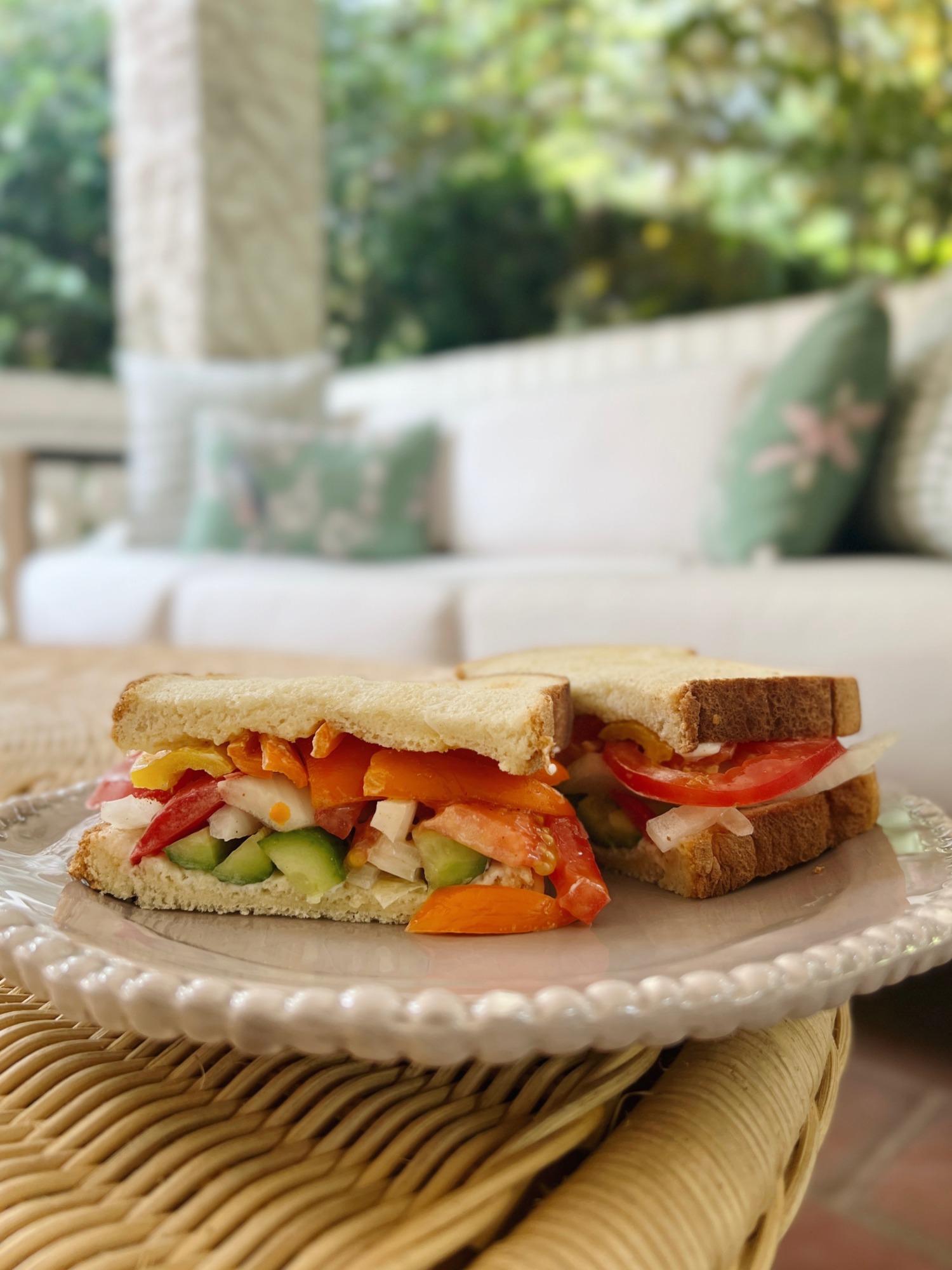 I shared a video making this sandwich a while back, but I wanted to put it here because it's really that good.
Originally inspired by this tik tok video, I will make vegetable sandwiches with just raw veggies, two lightly toasted pieces of bread, mayo, and some spices. That's it. And it's so good.
INGREDIENTS:
two slices of bread (lightly toasted)
sliced onion
sliced tomatoes
sliced cucumber
sliced bell pepper
Lawry's seasoning salt
dried dill weed
DIRECTIONS:
Spread mayo on one (or both) sides of the bread. Layer your cucumber, onion, and tomato. Then generously sprinkle dried dill weed and Lawry's seasoning salt. Then add your bell pepper and add seasonings again.
PS – I made this the other day and forgot the dill. It was missed. Don't skip on the dill! Dried or fresh works great.
If you try this, let me know what you think. It has over 150k plays on Instagram and almost 3k saved the recipe. I'm telling you – try it!
Thanks so much for reading and find more food & drink recipes here. xo –