It was so nice to get away with Christian to celebrate our recent one year anniversary.  Does this outfit look familiar from Monday's (and yesterday's) post?  We had originally wanted to visit my brother and his family in San Francisco before hitting Napa, but I had some important work meetings I couldn't miss, so we moved our SF + Napa trip to spring and chose to hit up Santa Barbara and the surrounding vineyards instead.
I didn't realize it until we had the chance to get away, but it was so nice to spend some quality time with Christian again.  He works around the clock and the three or four days we have together a month are usually spent with him fighting to stay awake. When we actually had the chance to spend some real time together, I kept telling him I had forgotten how funny he is!
Before we made our way to the resort, we made a quick stop in beautiful Ojai.  I couldn't help but want to look for Nora and the Walker family…but sadly couldn't find them.  Not even Saul!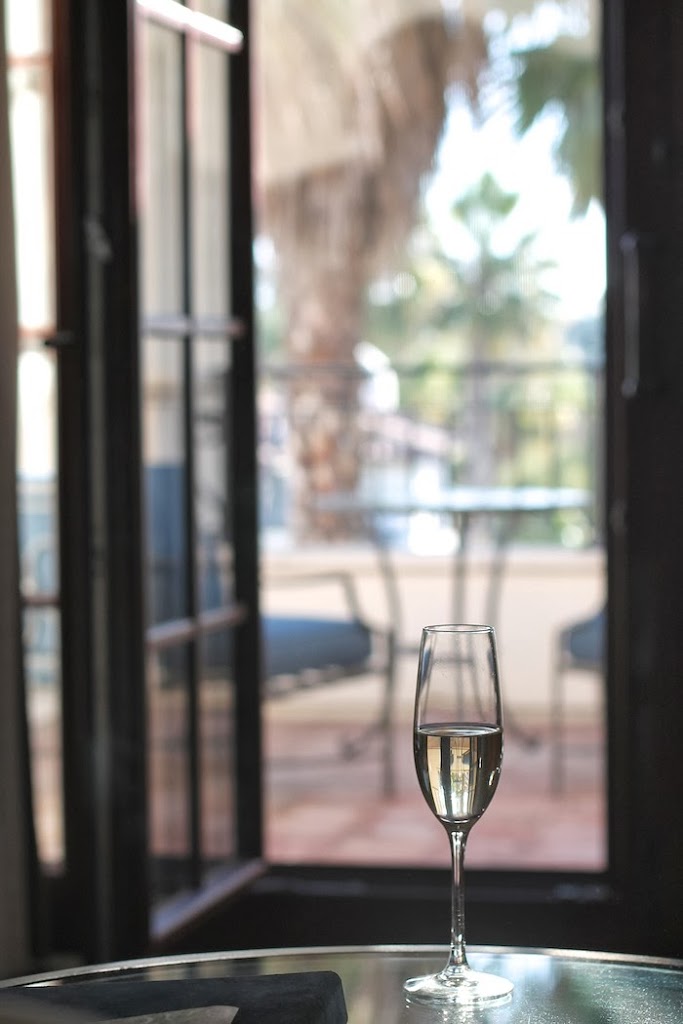 A drive into Santa Barbara to eat at one of Julia Child's favorite spots, La Super Rica Tacqueria.
I always save corks from special occasions and write the reason for the champagne celebration on them. It's such a special keepsake and I have a cork wreath displaying several of our "special corks" for celebrated evenings – you may have seen it on my apartment tour!
Do you have any favorite spots in Santa Barbara or favorite hotels?  Thanks so much for reading and stay tuned next week for some photos from our visits to tasting rooms and vineyards.  Don't forget to enter the Molly Jane Design cowhide cuff giveaway!! XO –