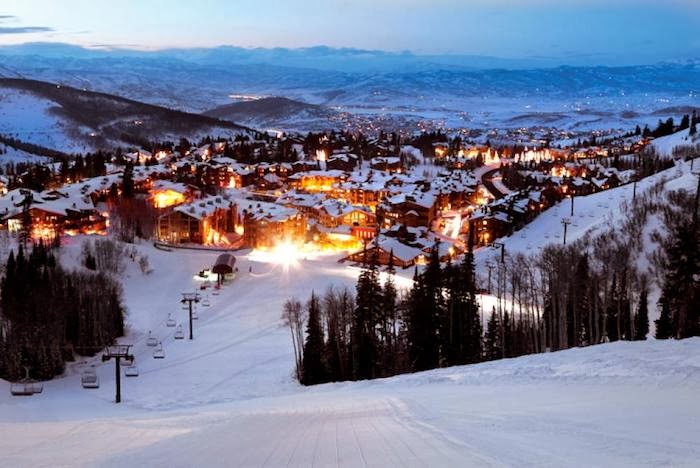 – arriving in Deer Valley –
photo via Top Snow Travel
– having a great time on our first day on the slopes –
Christian and I have had quite a week and again, I cannot thank you enough for all of your kind words and encouragement.  Everyday Lula is a little bit stronger, a little bit more active, a little bit more herself.  I was so upset that I had to leave her with the vet hospital to be boarded when we left for Utah, as this trip has been planned for months and is non-refundable, but I know she is in great hands.  I am so fortunate that the same amazing team who performed Lula's surgery also boards animals, and I feel confident in the care they will provide for her while we're away.  I have been calling every single day to check on her – I think they know I'm that cat lady!
In the meantime, Christian and I are skiing in Deer Valley and enjoying the beauty of Utah – a state I've never visited.  I've always thought Utah was so amazing because it receives the most beautiful of every season (I know this from all the fabulous Utah bloggers I follow!).  I've been telling Christian that Utah should be our next move so he thought we should visit and here we are!  I have to say…it's amazing.
What's not amazing?  Me on the slopes.
Have a fabulous weekend and thank you for reading and sharing your love!  XO –