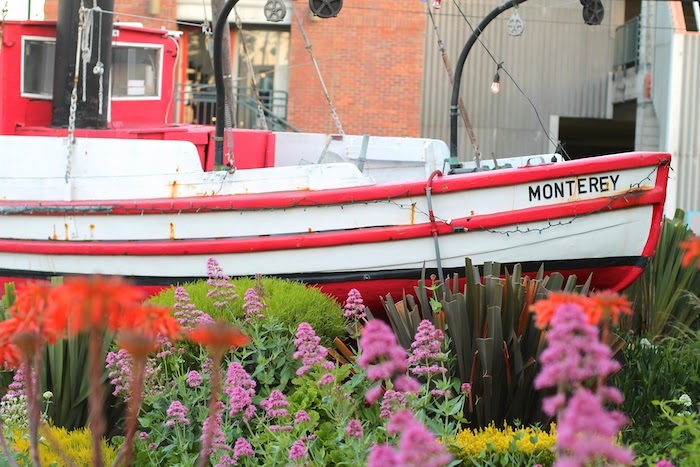 One of my favorite stops along the way was the darling towns of Monterey and Carmel.  We stayed at the Intercontinental The Clement Monterey and loved spending our time walking around the darling shops on Cannery Row.
We had dinner at the Sardine Factory and sat in this beautiful green room, eating seafood while watching the sunset – it was just dreamy.  We also hopped in the car for the famous 17-mile drive and couldn't believe the beautiful views of Pebble Beach.  We even stopped to watch a mule deer cross the street – it reminded me of Mississippi!
A delicious wine and champagne tasting with my girlfriend Bernice of Bernice the Shoe Addict before a double date to Mundaka.
– more details on this outfit here –
Thank you so much for reading! XO –