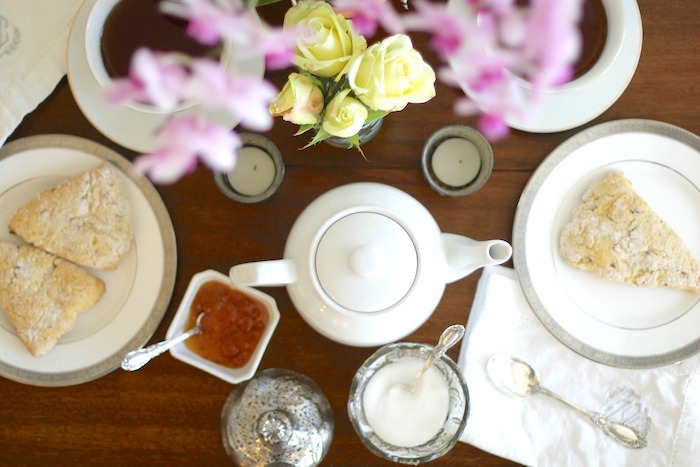 What girl didn't love a good tea party growing up?  Whether it's with empty plastic teacups or your grandmother's fine china, I feel like tea parties are just as much a staple as playing grocery cashier (or was that just me… I mean those conveyer belts are pretty much the coolest thing ever when you're six-years-old).  I have some really adorable memories of having high tea in New York, Seaside, Florida and Corona del Mar – scones, tea sandwiches and pages of flavored tea to thumb through (and in Florida we even wore giant hats!).  A friend recently suggested I try Paris in a Cup Tea Room that is actually just down the street, so that is most definitely on my list.
I recently had a day off work, so I decided to have my own little tea party with cinnamon vanilla tea and scones. Personally, I think scones or tea sandwiches, interesting flavors of tea, a tea pot, china, silver and linens are the necessities to an at-home tea party.  I used this simple scone recipe and substituted craisins rather than raisons.
If only I could have had one of my nieces over!  And if my curly-headed niece (I have a blonde curly-haired niece, a brunette niece and a redheaded niece – so we've got it all!) had come over, I would have totally left the raisons in because the curly-headed one is a real big fan of that little red Sun-Maid box.
Pinky up, friends!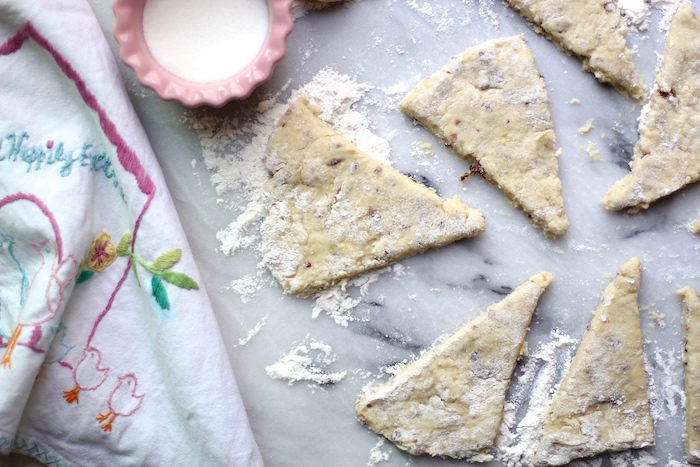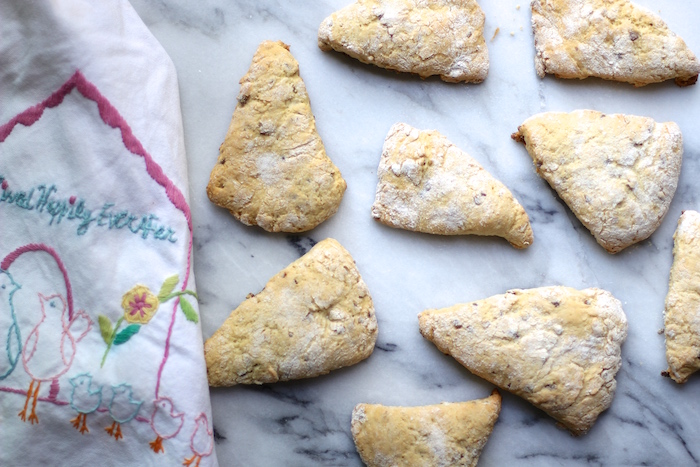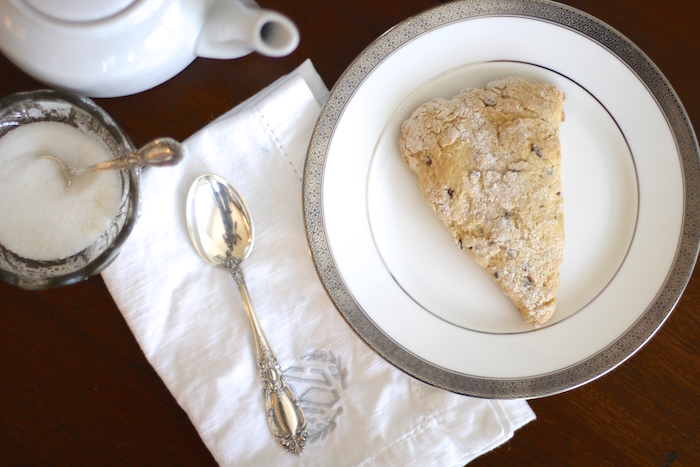 Have you ever had afternoon tea?  What was it that made it so special?  Thanks for reading and sharing! XO –