– submitting this guest bedroom to the Gatehouse Home Store's "Win a Room"  contest to win a $2500 gift card to Gatehouse along with free design services from the owner. You can enter by following Gatehouse on Instagram and Facebook and sharing a photo of the room you want to makeover, the reason why and tag #winaroomwithgatehouse! More info here. And can we talk about this adorable mug? –
– finishing my one-month trial with ClassPass –
– candy goodies from my friend who just traveled to Japan –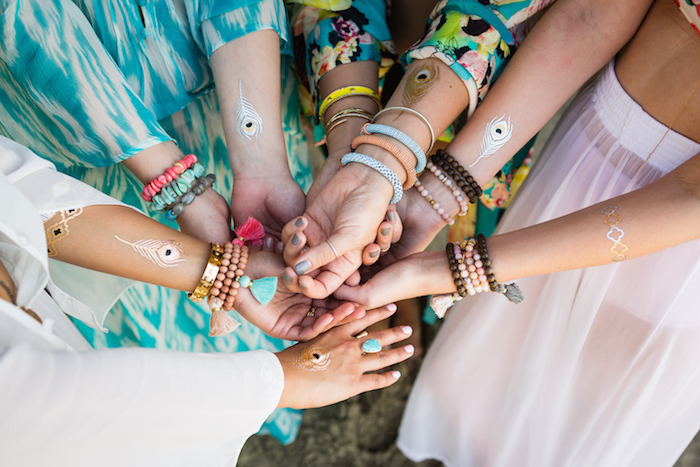 – this colorful gem of a photo with my blogger babes My Style Diaries, Haute off the Rack and A Pinch of Lovely that makes me want to live in a Yurt on the beach –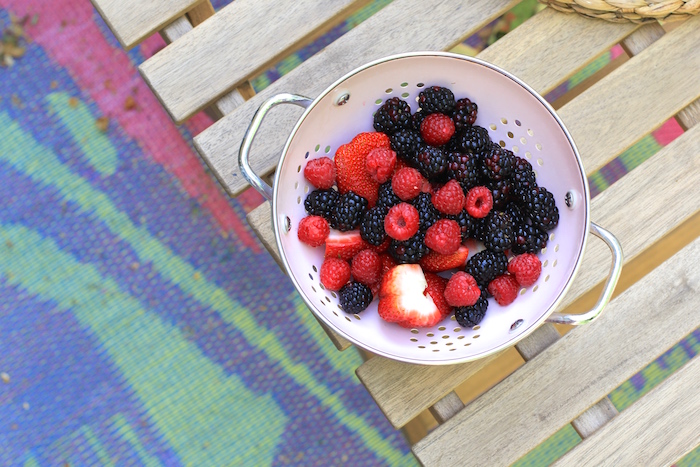 – fresh berries and coffee on the patio –
We had a fun week babysitting my brother and sister-in-law's miniature dachshund, Pollack, and joking about becoming a "family of five."  I'm not even kidding, I felt like I had kids! Waking up earlier to take each dog out on leash, they each have different routines, trying to keep Polly from harassing Lula LaShonda (a three-legged cat can't really swat at a pestering dog… so the poor thing just looks at me and we communicate through her expression, "help me!" which means take me to your room so I can sleep on the bed away from these minions), the list goes on.  It was fun to keep her and Bailey most definitely loved the company.
This week I finished my one month trial with ClassPass, and I have to say it was a very cool experience. For $79-$99 a month (it varies by your city) you have access to a plethora of exercise classes in your area.  I tried out two different Pilates studios, a Yoga studio and Spin class.  The site is extremely easy to use, and it was really fun to try some studios and gyms I may have never otherwise visited. It does cap you at three visits per studio in a month, which really does force you to try new places.  You can read more about it on their FAQ page. Have any of you tried ClassPass?  What did you think about it?
We're heading to LA this weekend to celebrate my brother's 30th birthday, and don't tell him – but I'm really most excited to see my niece and nephew!  Edie is obviously a fan favorite and Rowan is just a chunky five-month old.  Those two are so squeezable it's delightful.
What's going on this weekend? And who else wants to cover their body in flash tattoos like the above group pic? Obsessed. Thanks so much for reading and a triple thank you to all of your incredible comments on Wednesday.  You guys are so inspiring!  XO –