– two spring necklaces (here and here) and a cuff that are seriously eye-catching statement baubles –
 – a pretty green bralette from Hazel & Olive –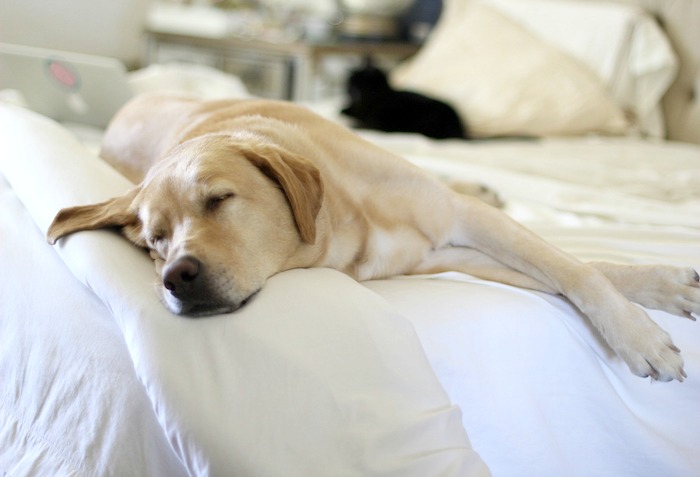 – a pre-sheet washing day that Bailey took full advantage of –
– a sweet surprise from my always sweet girlfriend Miriam –
– falling for all this talk about dry brushing – what do you guys think about it? –
My favorite day, we're already back to you Friday.  And I've got a pair of drawstring harem sweatpants (oh yes, that's a thing) that has my name written all over it.
So I've been trying to watch what I'm consuming this week in preparation for a week of living in bikinis and I gotta say: it sucks.  I'm one of those girls who would rather be 10 lbs heavier if it means I can eat french fries, macaroni & cheese and drink bottles of wine.  The only time I was able to halfway have discipline in my life was before Miss Teen USA and our wedding… other than that my life is just like, all about the tacos.
Christian came home last night from a work dinner and I was like, "what did you eat? Was it good? Tell me what it tasted like." And he was like, "maybe you should eat a hamburger tomorrow." AND MAYBE I WILL.
I like how I say all this and I have a photo of cupcakes in my Friday's Five – seriously who am I even kidding. Who else is hangry out there? Let's talk about it.
Have a great weekend you guys and thank you always for reading my crazy talk! XO –