When I've been eating poorly and am not feeling like myself, I will make a big pitcher of smoothies and drink on it all day long while also drinking lots of water, eating vegetables and some nuts for snacks.  It's just a quick way to get back on track and know that I am filling my body with good fuel rather than my beloved junk food.
This green pineapple smoothie tastes so tropical, it hardly tastes like deprivation. I like to use a mix of fresh and frozen ingredients that create an icy cold smoothie that I sip on throughout the day.
Ingredients:
3 Handfuls Spinach
2 cups water
2 cups frozen mango (or peaches)
1 cup pineapple
1.5 bananas (I like to use frozen bananas)
1-2 packets Stevia
2 TB flax seeds
Directions: 
Blend the greens and water first (I love using my Vitamix).  Once smooth, add everything but the Stevia. Taste and use Stevia to your liking (too much and it can really take away from the fruit).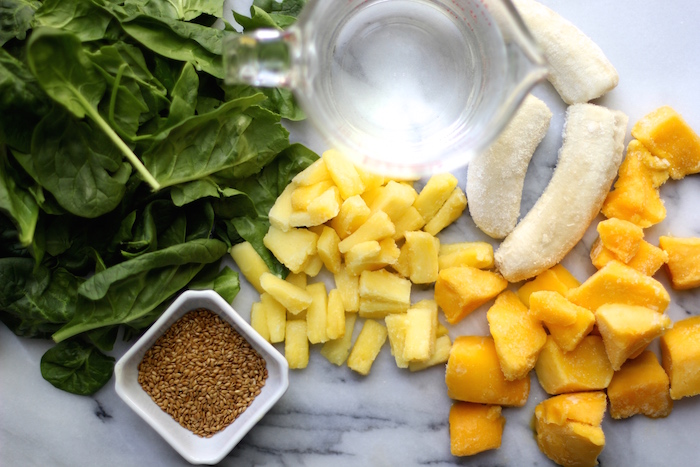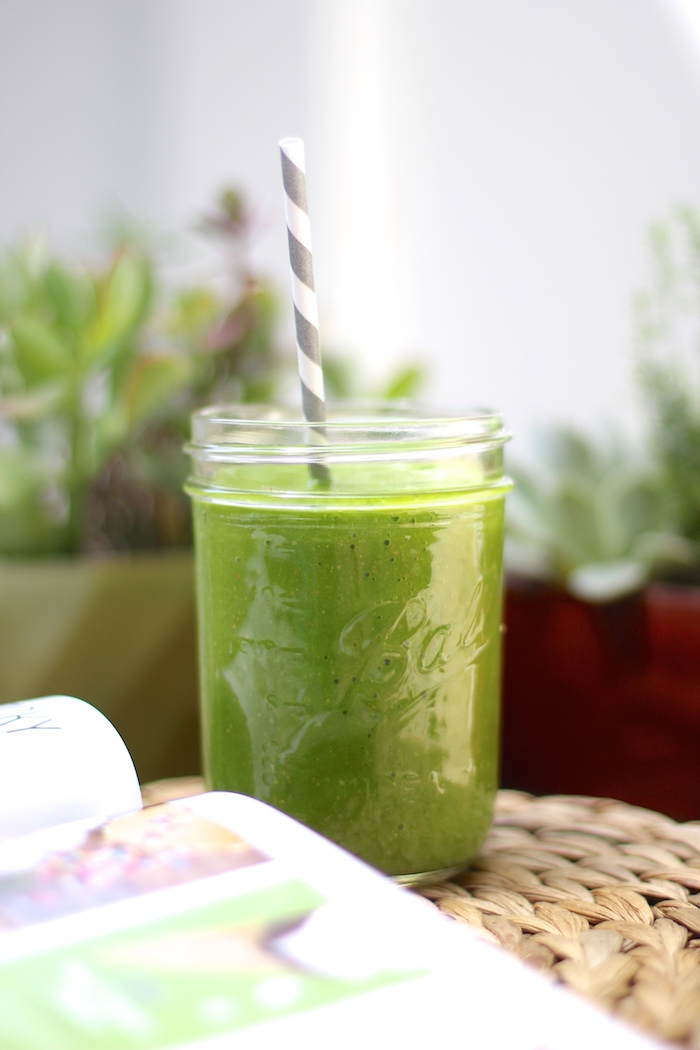 I'm always looking for new smoothie ideas so if you've got a favorite – I'd love to hear. Thanks for reading and don't forget today is the LAST day to shop Shopbop's 25% off sale!  XO –