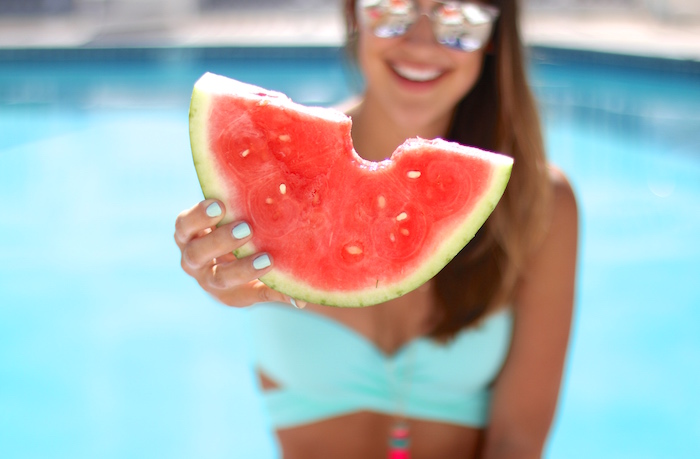 – poolside watermelon in Peixoto –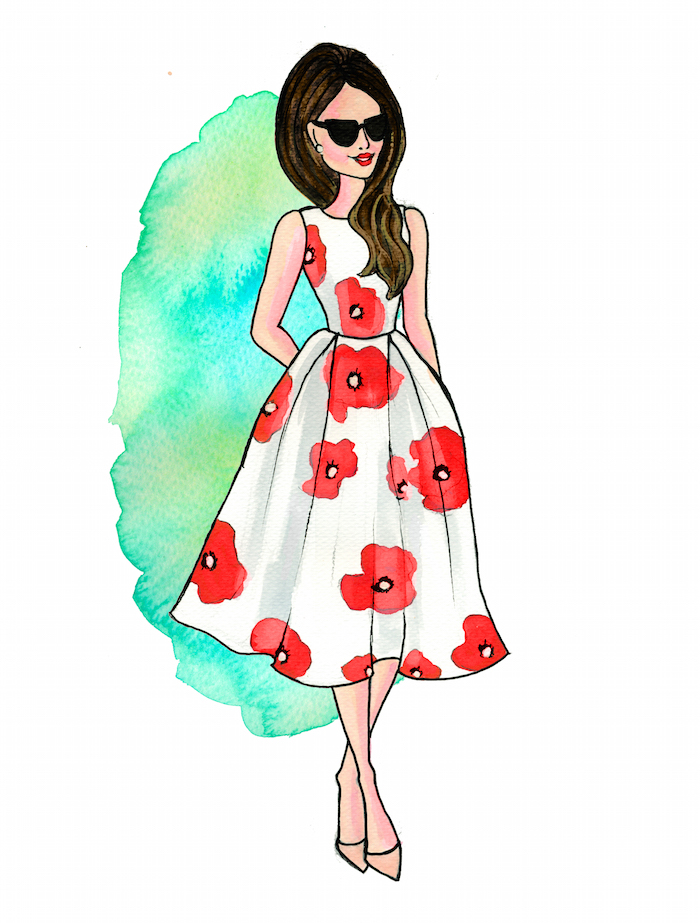 – my week being made with this incredible fashion illustration by Waltz in Water Illustrations – 
– my newest addiction to avocado oil jalapeno chips –
– a visit to The Getty Museum for a picnic lunch –
– the prettiest flowers from BloomThat –
PS – CBL10 is good for $10 off first time purchases (with a minimum order of $35)
The past few weeks have breezed by so quickly that it has me longing to slow down. With so much travel and so many visitors (not that I can complain, because those are two of my favorite things!), it's been go-go-go from my day job work week to weekend play, and I've been up until at least 1AM most nights working on blog posts so I can keep this space consistent.  So this past Sunday when I got home from LA, I put all my to do's to the side, because there will always be to do's.  I told C to put on his swimsuit and we took it to the pool for a few hours of straight nothing, laying on the air mattress of the water, also known as my flamingo pool float (obsessed). 
With summer trips to Catalina Island, Vegas, Palm Springs and the Dominican Republic in the works… it's not going to slow down anytime soon so wheels up!  I can sleep in my 30's… right? 
It was sad to see my parents go home earlier this week.  I had so much fun dragging them all over town and handing them over to my brother for some LA time. I brought them to my workplace and everyone loved their sweet Southern-ness!  This weekend I plan to go wedding dress shopping with my bridal bestie and drag Christian to Tanaka Farms to pick strawberries before it becomes watermelon season.  
What are you guys up to?  And what's your favorite way to slow down when the world around you is spinning!? Thanks so much for reading! XO –