– these loafers that take loafers to the NEXT LEV –
– breakfast al fresco –
– Mary Kay lipsticks that seriously feel like luxe chapstick, love! –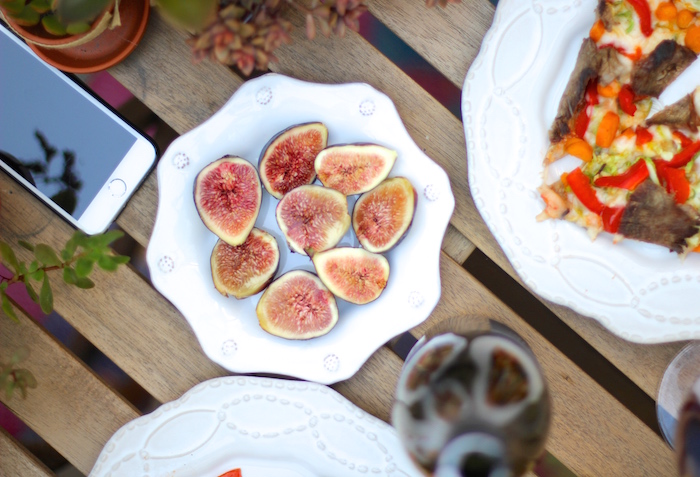 – farmer's market figs –
– a belated birthday delivery –
Hey weekend – so glad to see you!  Christian and I haven't had a relaxing weekend at home together in over a month, so I'm excited to have some downtime, even if he's working most of the weekend.  So it's safe to say I'm looking forward to the weekend more than he is, but I plan to make him some fresh and healthy dinners followed by not-so-healthy brownies (his fave) – so hopefully that will put a smile on his face!
We've had some cooler weather this week, so our dinners have picked back up on the patio (if you follow on Snapchat: CBLied, you've seen the photos!).  It's amazing what sitting outside in the fresh air for dinner does to my attitude in the evenings.  After a long day at work followed by sitting in traffic, eating dinner with Christian and the pets on the patio feels so refreshing and definitely changes my mindset.  I think I undervalue the positive affects of fresh air – are you guys like that?
So I went on a Forever21 shopping spree for the first time in what felt like years, but I snagged some seriously great basics like this crossbody bag, this t-shirt dress and some simple tees.  Hoping everything fits!  
What are you guys planning for the weekend? I'd like to say I plan to go to the pool but I'll probably opt to get ahead on my blog and use self-tanner instead. #Confessions.  Thanks so much for reading! XO –