– a mild obsession with our new sofa, full post coming soon! –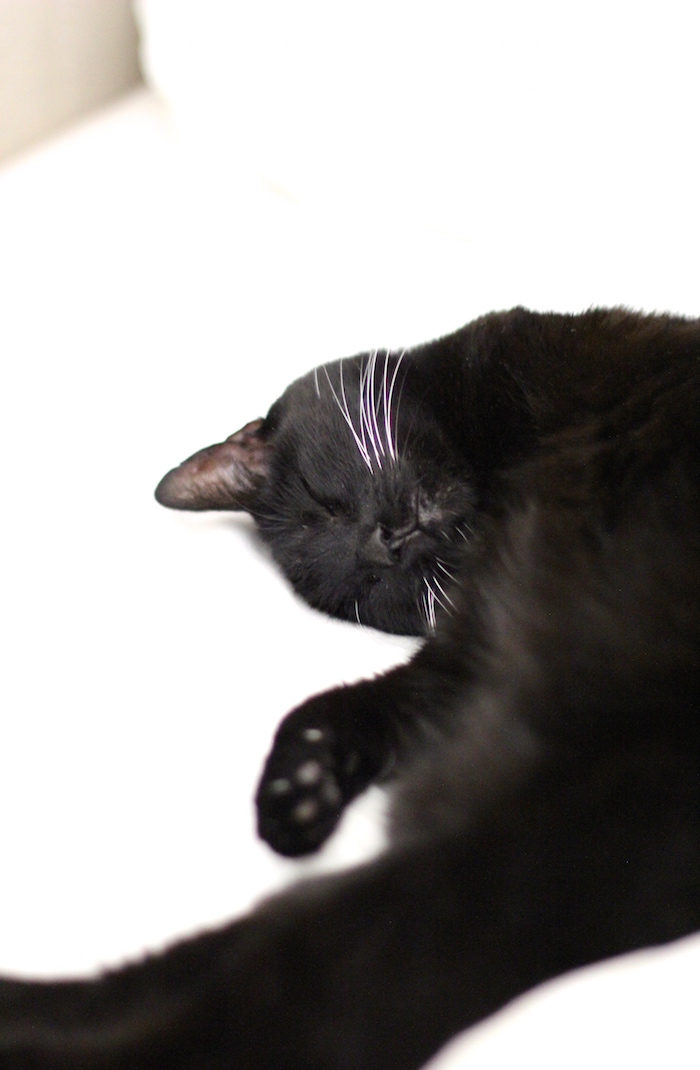 – coming home to snuggles with my favorite three-legged girl –
– unveiling of my custom heels from Shoes of Prey – so fab! –
– mornings with the doors open, fresh air pouring in and pumpkin accents –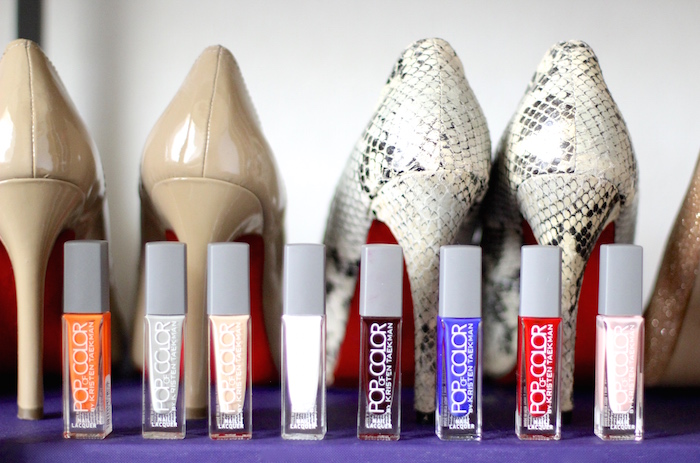 – having dinner with the beautiful and talented Kristen Taekman and being so excited to try out her new polish collection! –
Thank you to everyone who followed around my NYFW adventures on Instagram and Snapchat (CBLied)! It was such an inspiring week and I felt so privileged to be a part of it.  I was fortunate to see the Rebecca Vallance and Rachel Zoe presentations and the Marissa Webb, Mara Hoffman, Betsey Johnson, Monique Lhuillier, Lela Rose, Nicole Miller and Sherri Hill runway shows.  I tried to snap each one so all of you could experience it with me!
I was actually seated front row for two shoes and second row for two shows (I felt seriously #blessed), and there was a moment when like a sappy, starry-eyed fashion lover, I had a big lump in my throat.  If you had told me five years ago when I was in Mississippi that I would be sitting at runway shows, representing my blog (of which I never thought more than 15 people would read and I was totally fine with it), I would laugh with disbelief.  I still have butterflies when I think about how fulfilling this blog is to me and how much it means to me that you guys check in each day to experience this journey with me. Thank you thank you thank you for all of your support and love – truly. I'm on a cloud!
Before I change tunes, check out this amazing video my mom and sister sent me where one designer replaced runway models with role models. Definitely made me a little teary – how incredible for this designer to recognize some seriously inspirational women.
We have some of our dearest friends from college (and from childhood for Christian) coming in town this weekend from Virginia. We are going to go on a little California road trip – Yosemite, Napa, Sonoma, Santa Barbara, and then we'll drop them off at LAX and Christian and I will enjoy some quality time in Malibu. I feel like I just got home – but this is going to be such a fun trip with old friends!
What are you guys up to this weekend? Who has some nice, cool fall weather? We've had a few cool days and its been glorious. Thanks so much for reading! XO –