– new heels that I can't wait to take for a whirl (they come in red too!) –
– a sweet surprise from my Aunt Re, this pottery is a Mississippi staple! –
– a new scent that I can't stop wearing from Mary Kay –
– saving a bottle from our trip for Thanksgiving –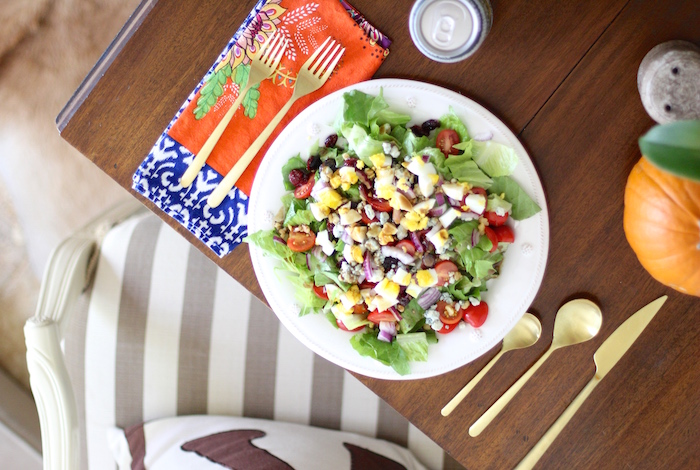 – the prettiest flatware (and one of my favorite salads, let me know if you guys would want a post on it!) –
Hey Friday! It feels so good to have had a full week at home, getting settled back into the swing of things and only going to one event (which meant no makeup on most days, so refreshing) so I could catch up on work.  I am the kind of person of feels almost out of control when I feel behind… part of my OCD nature.  It keeps me organized, but it also means I lack the ability to be spontaneous and carefree. The balance between the two is something I'm always trying to work on!
In other news, this website has brought me unlimited joy this week. I literally laughed so hard at the texting video that I snorted. HILARIOUS. A Buzzfeed employee drinks a bottle of wine at work and complains about things that annoy him.  I mean… why didn't I think of this? I need a reason to drink a bottle of wine at my desk, pronto.
We are going to the Newport Beach Food & Wine Festival this weekend, and I'm so excited Christian can come with. I actually hosted a giveaway for two tickets earlier this week, so fun! If any of you are in the area for the festival, I'd love to meet you!
AND, last but not least I'm excited to announce the winner of the NY & Co giveaway – Amanda Norwood! Thank you so much to everyone who entered.
Y'all have an amaze weekend and thank you so much for reading! XO –