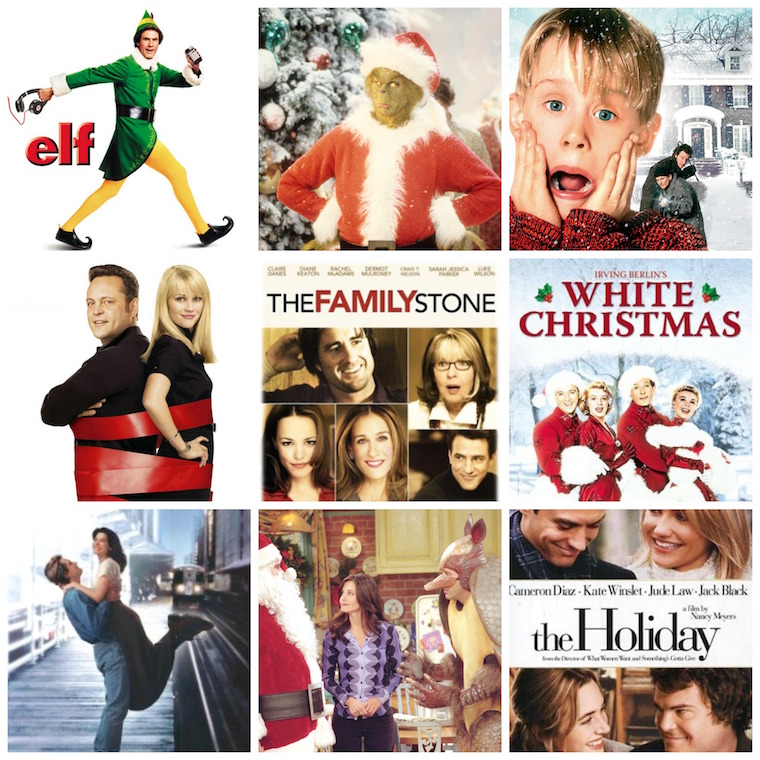 1. Elf.  Christian's favorite – needs no explanation!
2. How the Grinch Stole Christmas with Jim Carrey.  My favorite – it always has been and I was completely amazed with how incredible Jim Carrey's performance was!  I don't think it's shocking that this has always been my favorite scene.
3. Home Alone, I and II.  Obviously.  When C told me he didn't grow up watching these I was like… "WERE YOU LIVING UNDER A ROCK?" Am I the only who thinks this series is like, the ABC's of Christmas movies?
4. Four Christmases. This scene brings tears of laughter to my eyes every time.
5. The Family Stone – reminds me of my crazy family and makes me feel a little closer to home. Luke Wilson – I love him in everything!  Even the preview makes me smile.
6. White Christmas – I actually watched this movie for the first time ever a few weeks ago and was totally charmed by it! I can't believe I'd never seen it – it's adorable.
7. While You Were Sleeping. I don't think everyone considers this a holiday movie, but it the majority of it takes place over the holidays, so I considering it one! One of my top two favorite movies ever, along with You've Got Mail (another one that partially takes place over the holidays).  My family uses the quote "these mashed potatoes are so creamy" when there are multiple conversations going on – love it!
8. Ok so Friends isn't a holiday movie, this is true, BUT there are so many great Christmas episodes and the holiday armadillo has to be my favorite. Ross wants to teach his son more about Hannakuh but feels he has to "one up" Santa in order to get his attention.  Season 7, episode 10.  Hilar.  If you want more Friends Christmas episodes, you can find a full list here.
9. The Holiday.  Just real, real cute.  And I want Jude Law's daughters + their little accents.
So these are my favorites this time of year, tell me – what will you be watching this weekend with your family? I'd love to expand my collection! Thanks so much for reading and Happy Holidays to each and every one of you. I'm so grateful for your support and friendship – XO –