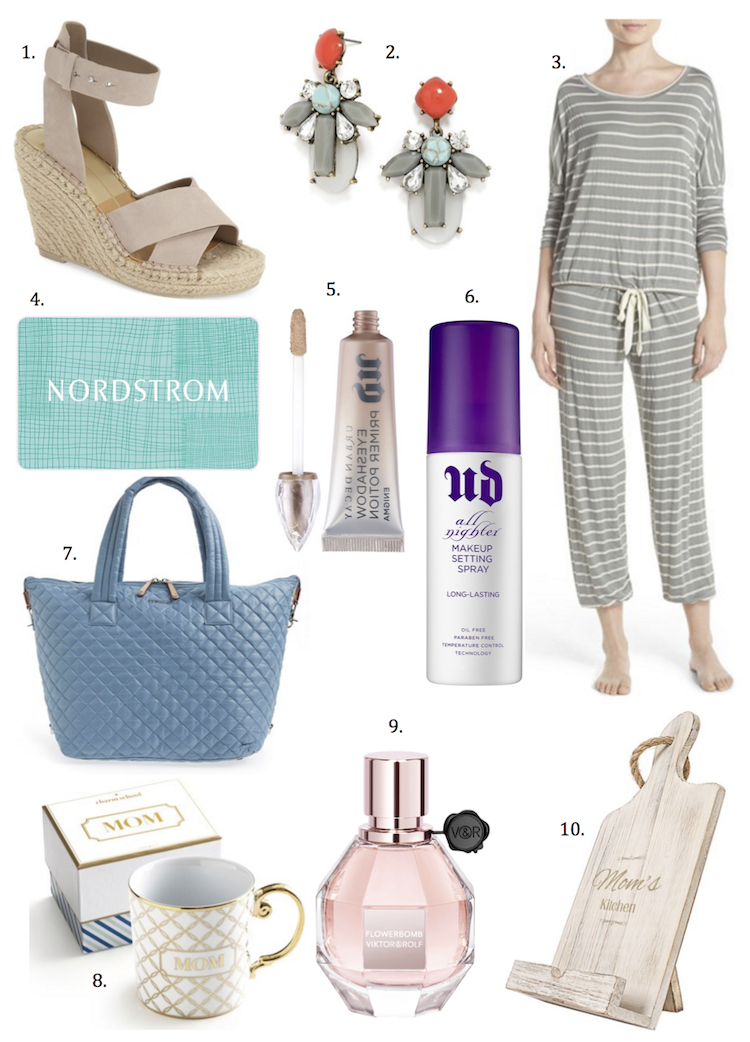 1 | 2 | 3 | 4 | 5 comes in multiple shades | 6 | 7 | 8 | 9 | 10
I shared some of my Mother's Day picks here and here, but I wanted to share some last-minute suggestions for Sunday!
I have this bag and I love how incredibly lightweight it is.  I always toss it in my suitcase because it rolls up so easily and is such a great travel piece.  Long-lasting beauty items like a setting spray or eyeshadow primer potion (this particular one gives 100% of purchase price to charity) are so great – I use both of them almost everyday.
I have some pajamas like this and they are so soft and comfortable – I love their sets.  And this neat little guy holds a cookbook or iPad for the lady in your life who is always whippin' something up in the kitchen!
I hope y'all have something sweet planned for your moms! Thanks so much for reading – XO –