I wish you guys could smell this perfume. Oh my my, citrus + Brazilian passion fruit + peony + vanilla orchid + pine… and a lot of deliciousness.  I sprayed it on myself as soon as I received it, and moments later Christian asked what I was wearing!  It's sexy, yet classic… and addicting. More feminine than the scents I've been wearing lately, but coming from Victoria's Secret and with a name like Bombshell, you know this scent had to be all woman.  And I'm going to pretend that wearing it makes me look like Candice Swanepoel.
Bombshell their iconic, award-winning fragrance – SO, what better gift to give your mom and best friend for Mother's Day than a confident, glamorous and feminine scent that she can wear all year long, day and night? I don't know about you, but I have some vivid memories of jr. high bra shopping with my mom in Victoria's Secret. This involved the dressing room fitting from one of the employees and the search for the most padded bra in the store… and don't even get me started on when the PINK sweatpants first came out.  All over that.
I know this gift would bring back funny memories for mom, yet it's more sophisticated like our relationship now, especially considering that I now can buy my bras and sweatpants on my own. You're welcome, mom.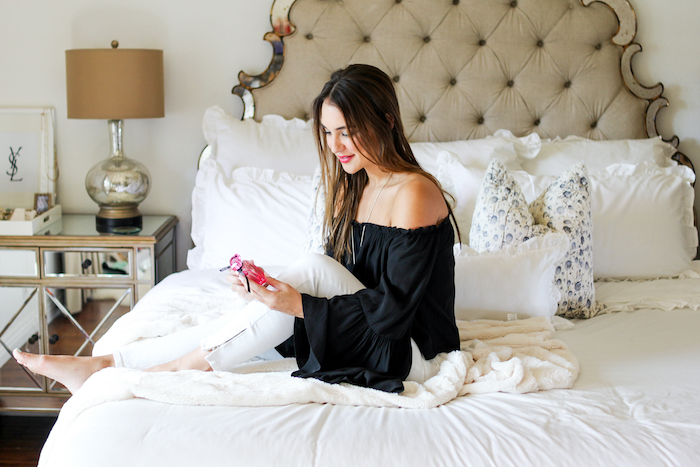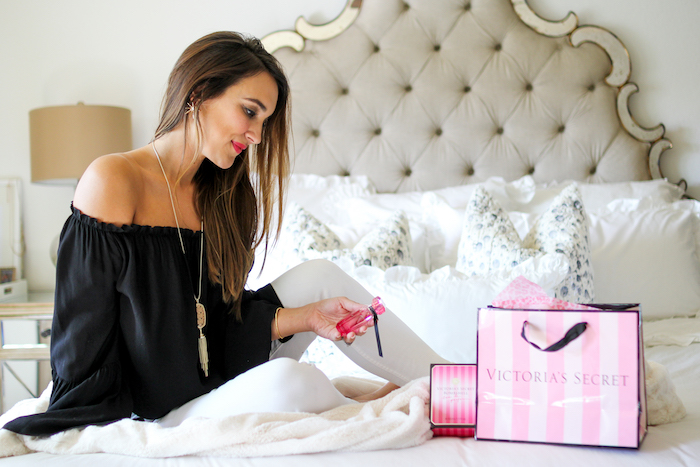 Check this post to see the links to my outfit and bedroom decor! 
Thank you guys so much for reading! XO –
PS – if you also have a jr. high bra shopping memory with mom, please oh please share it with me. It will make my day!
In partnership with Refinery29 and Victoria's Secret