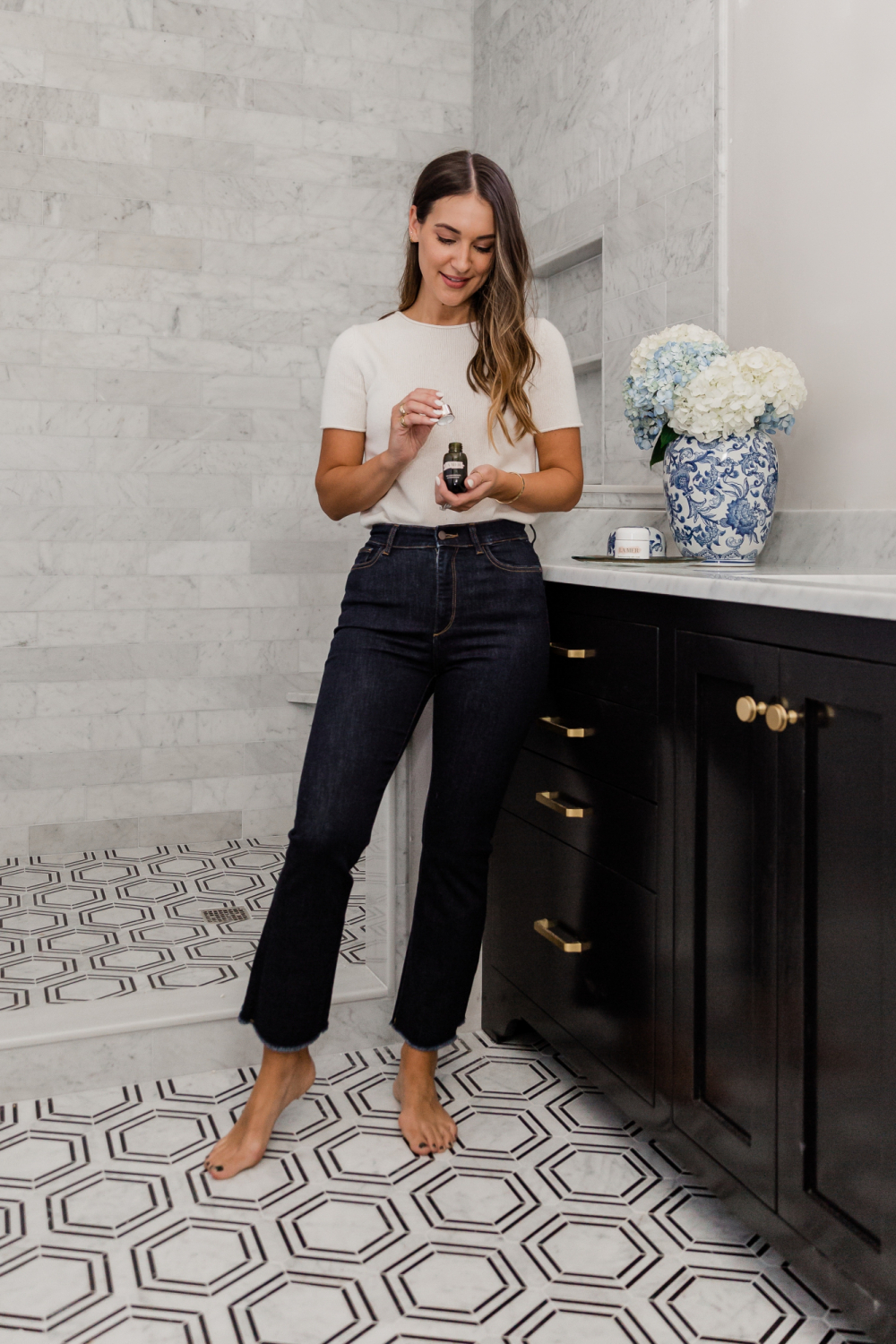 There's no denying that 2020 has been a different kind of year.  Not only are we all dealing with our own ways we've been personally affected, we have also become new parents and taken on our first-ever renovation project.  Life, as always, is busy and moves fast!
But it's always important to dedicate some time, however small, to slow down and enjoy a moment.  And if we are talking about taking time for a moment of TLC, the ultimate is my La Mer skincare.  I just recently finished my first soft cream from Neiman Marcus, and I treasured the gorgeous glass jar each time I opened it to smell the familiar scent.  Because I knew I loved the soft cream so much, I couldn't wait to try their newly advanced serum, The Concentrate!
La Mer's The Concentrate is a velvety barrier serum powered with antioxidants to protect your skin from environmental irritants.  And now that I've been using it for a few weeks… I really love it.  Really, really love it.
I like to use The Concentrate as the third step in my skincare routine, after I cleanse and apply serum and before I moisturize.  It feels and smells so velvety and luxurious.  If you want it to be, applying it really is a moment to stop, be present, enjoy the positive thing you're doing for yourself and your skin and take a few breaths.  As busy mothers and career women – you've got to take those small moments of serenity wherever you can grab them!
I love knowing that I'm doing something for myself that not only feels great but also is helping to protect me from pollution, micro-dust, etc.  I'm all about helping to prevent damage however I can.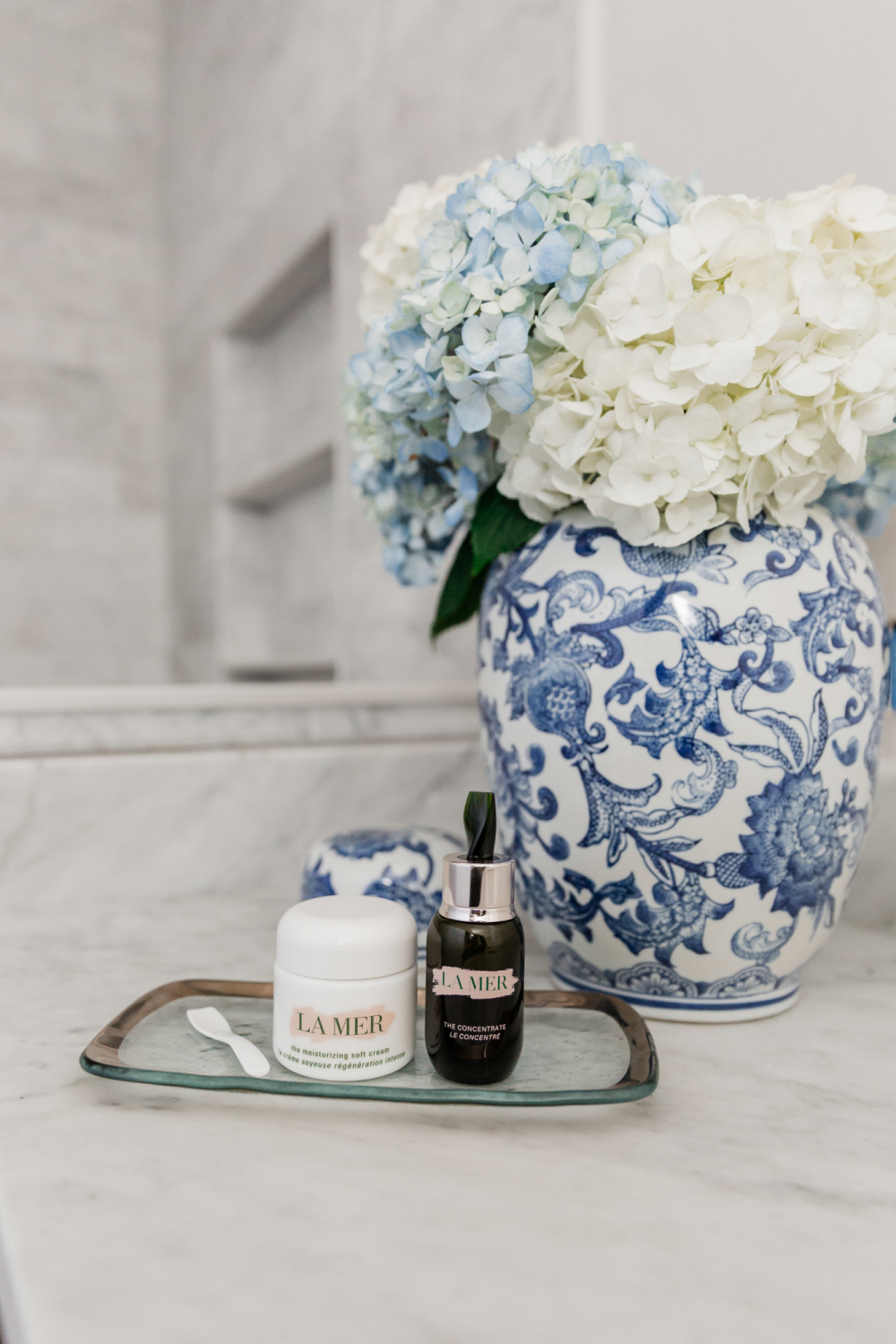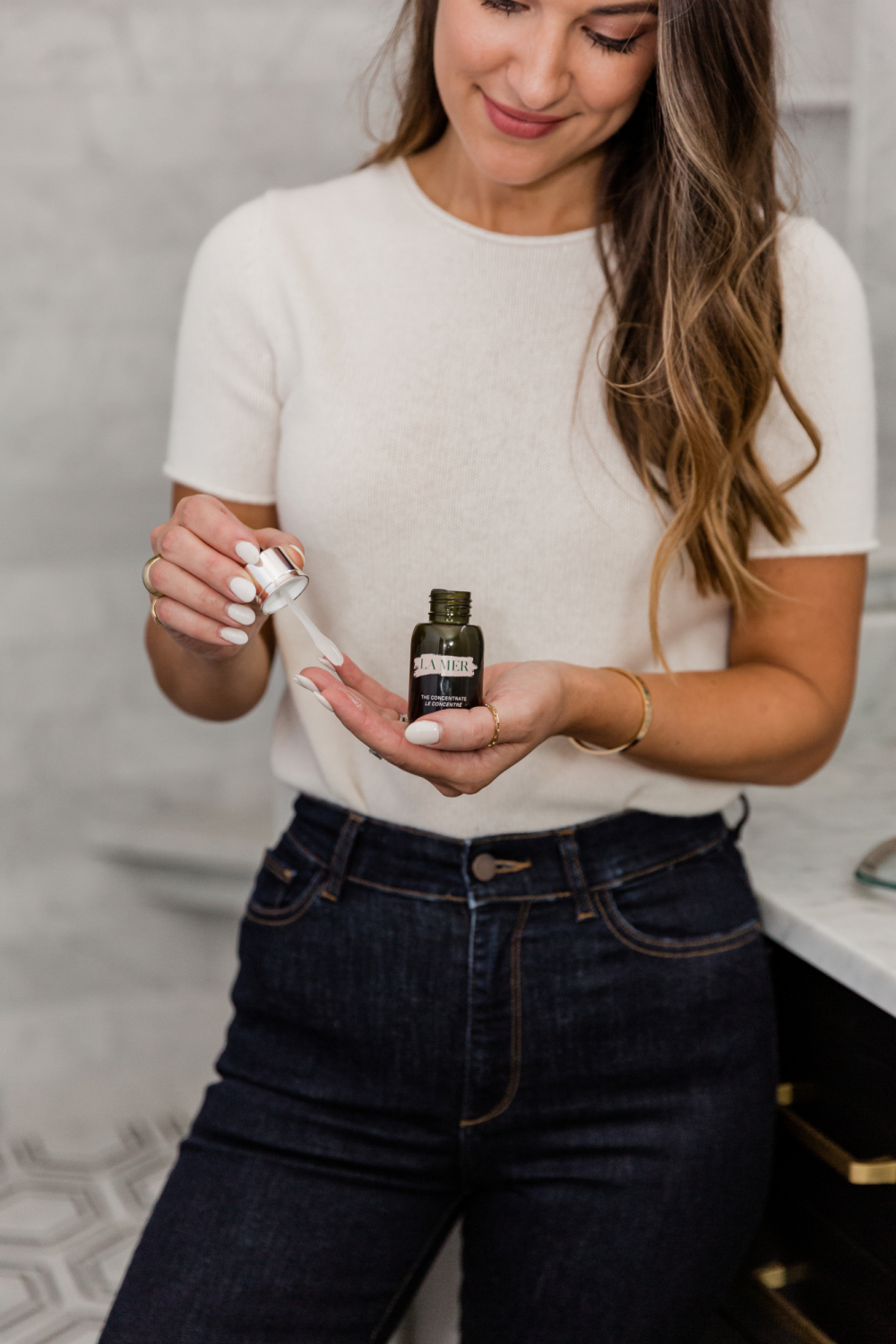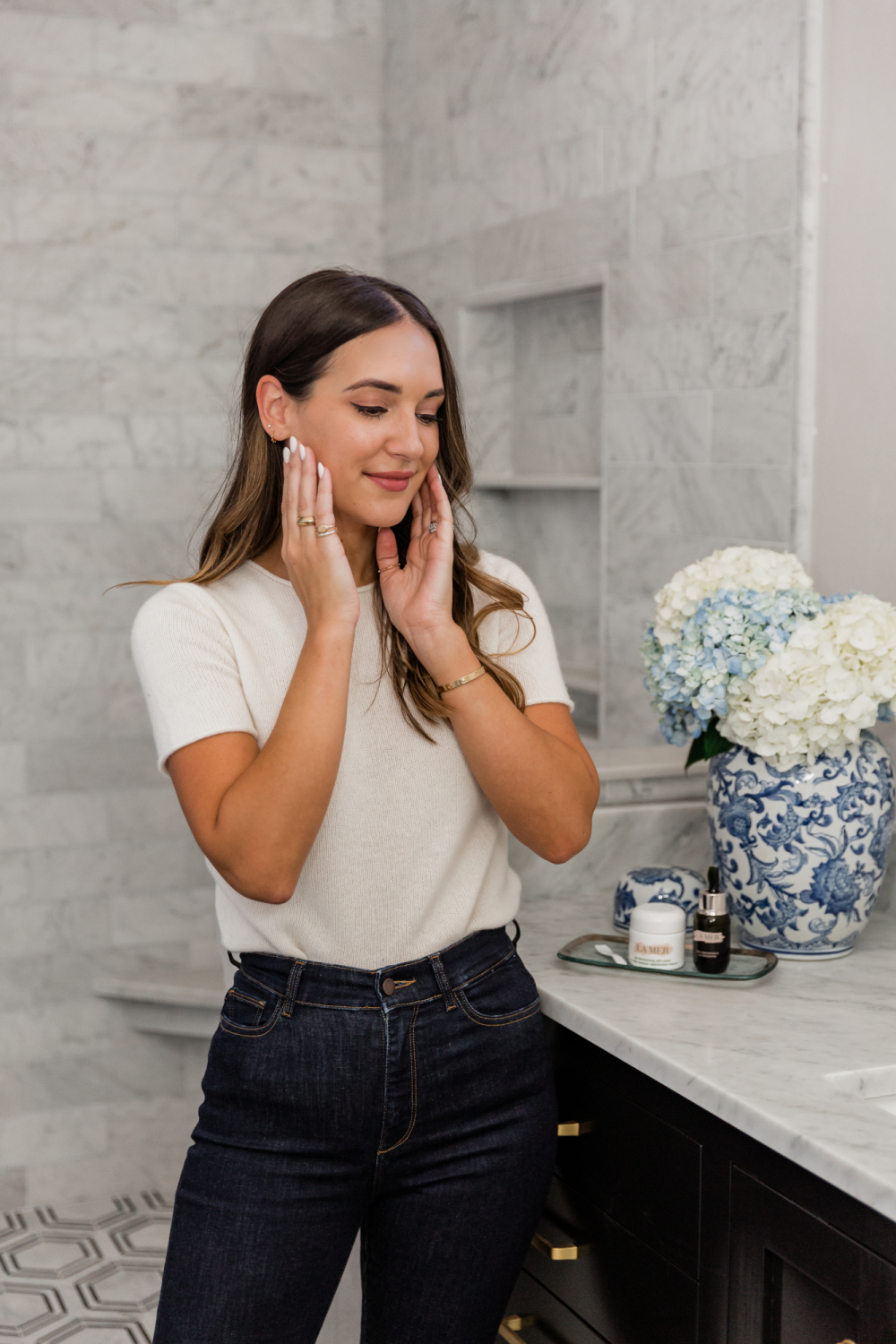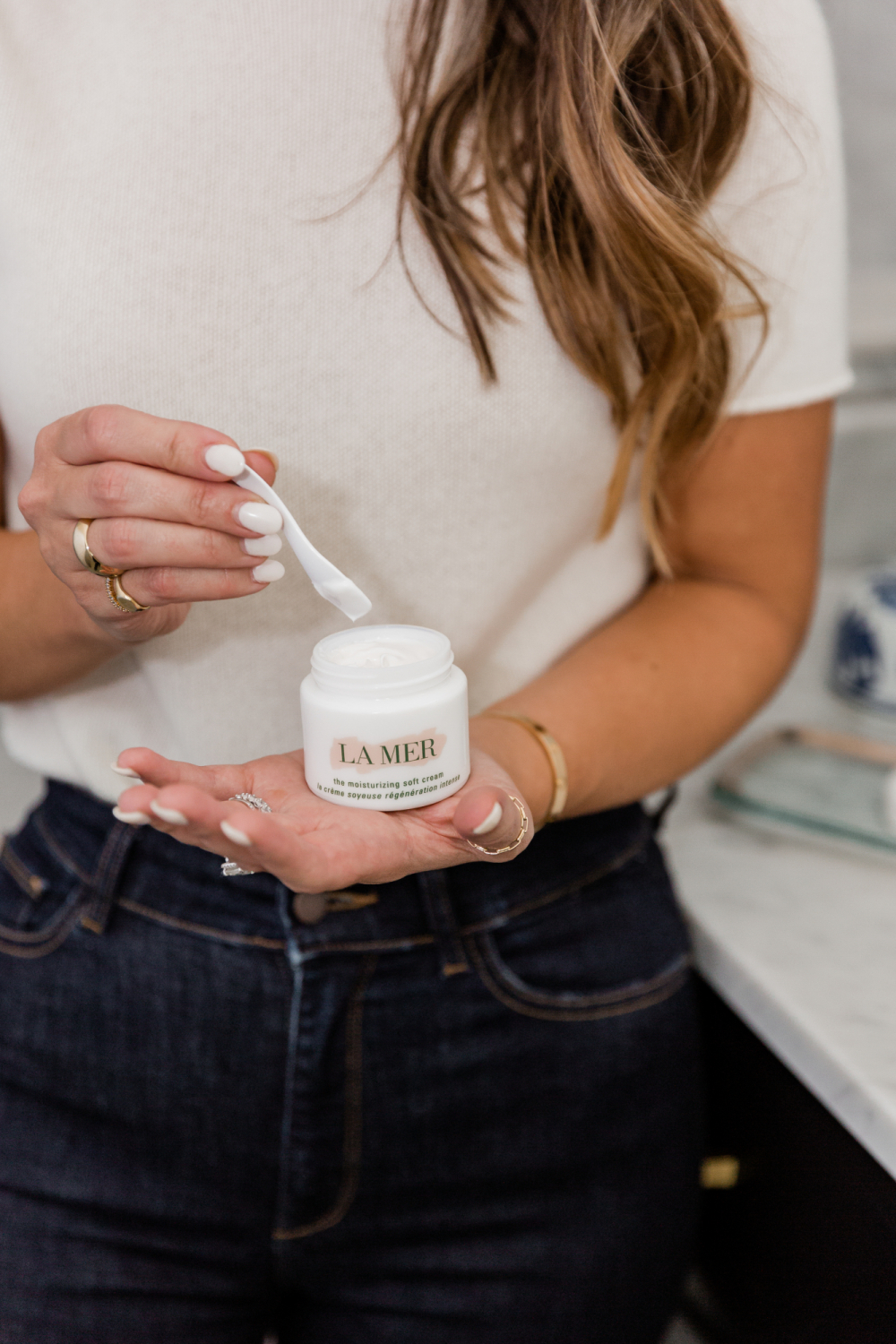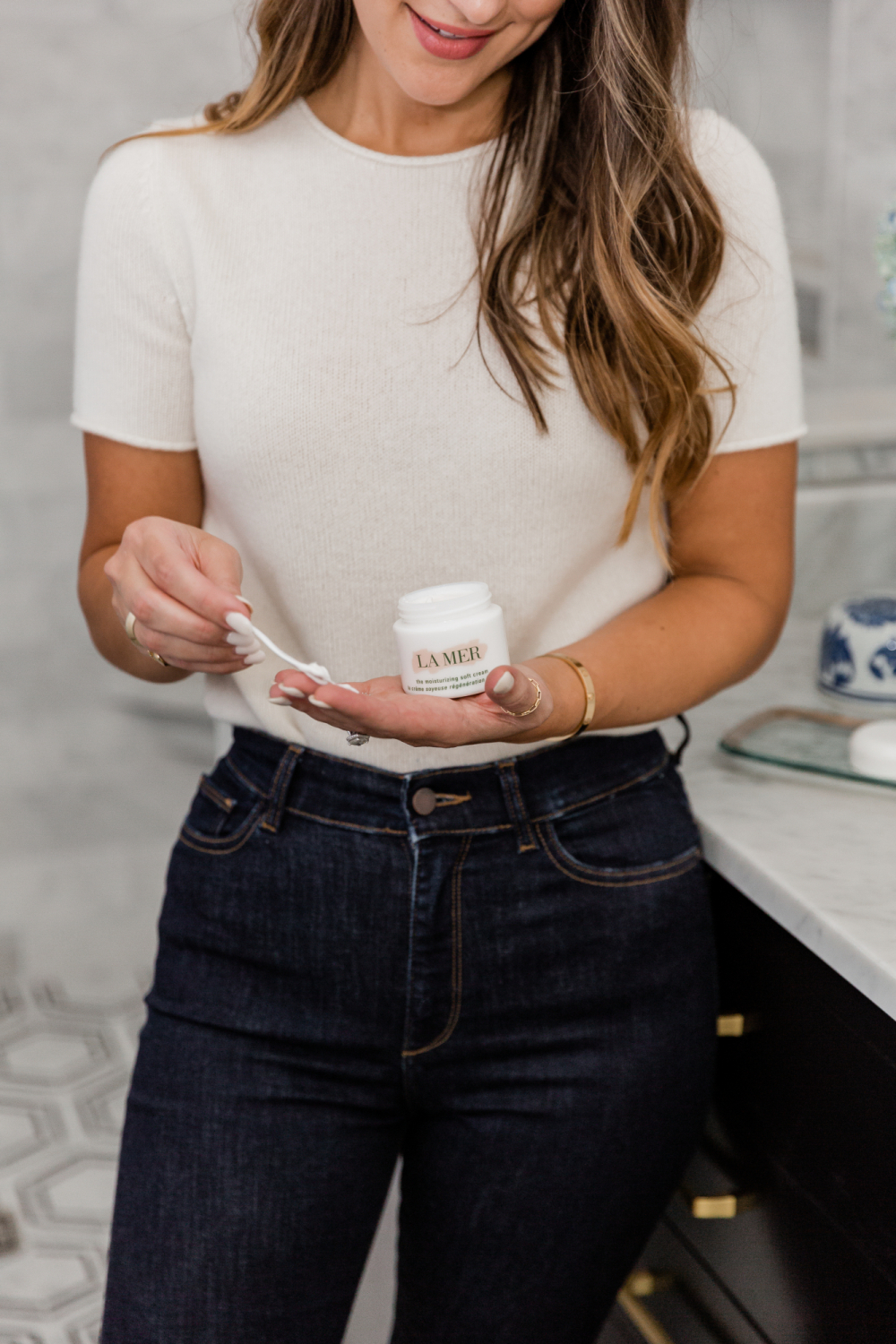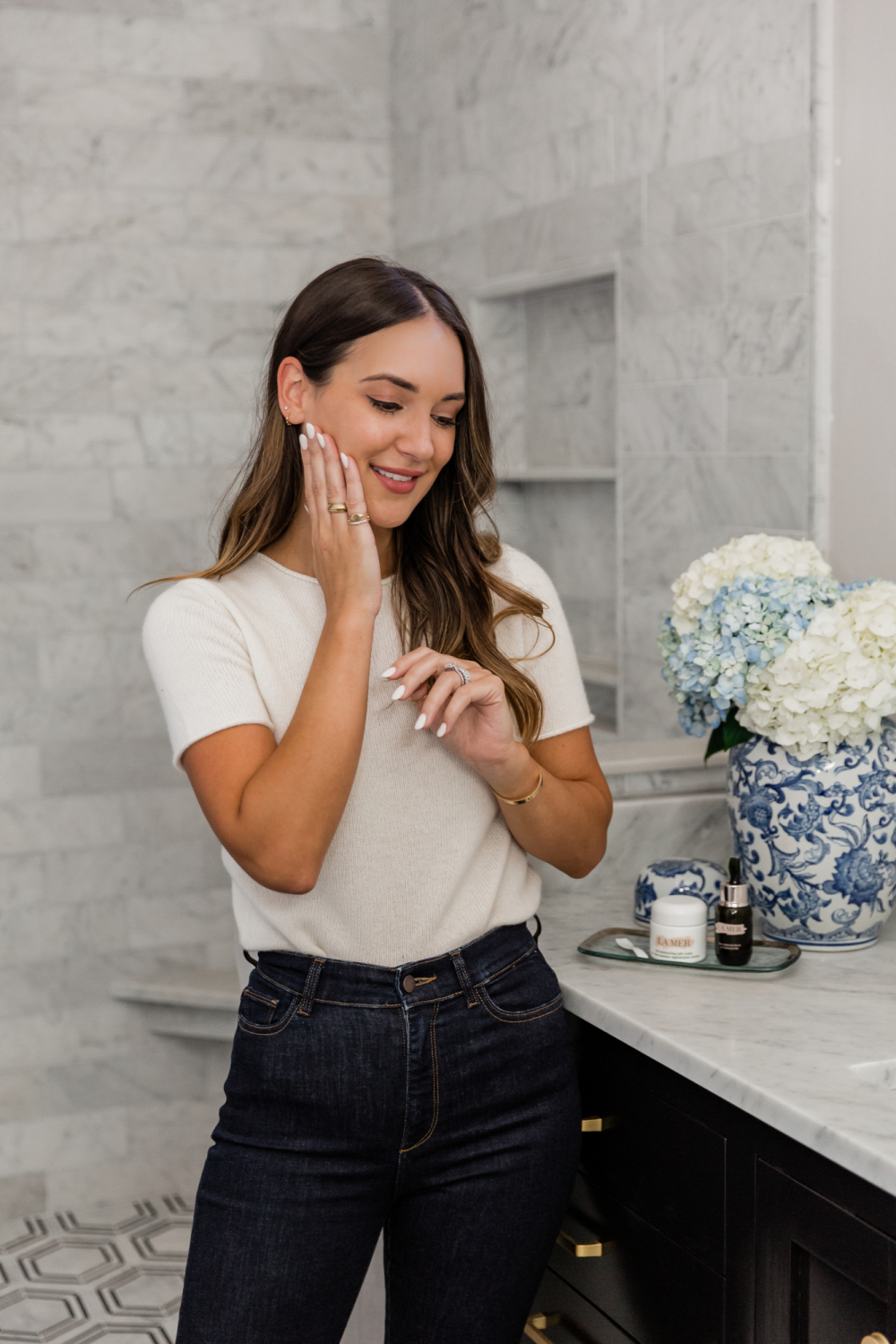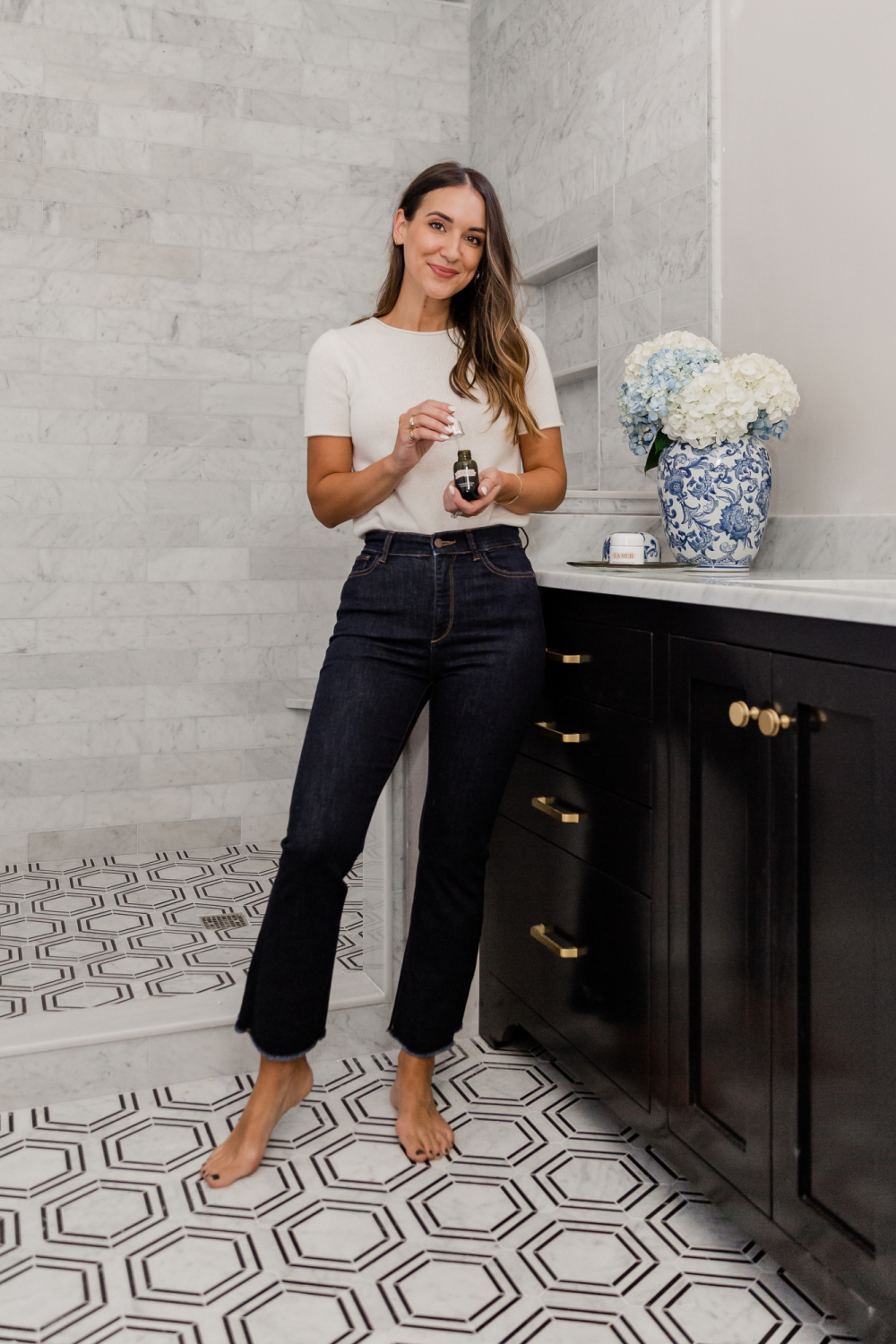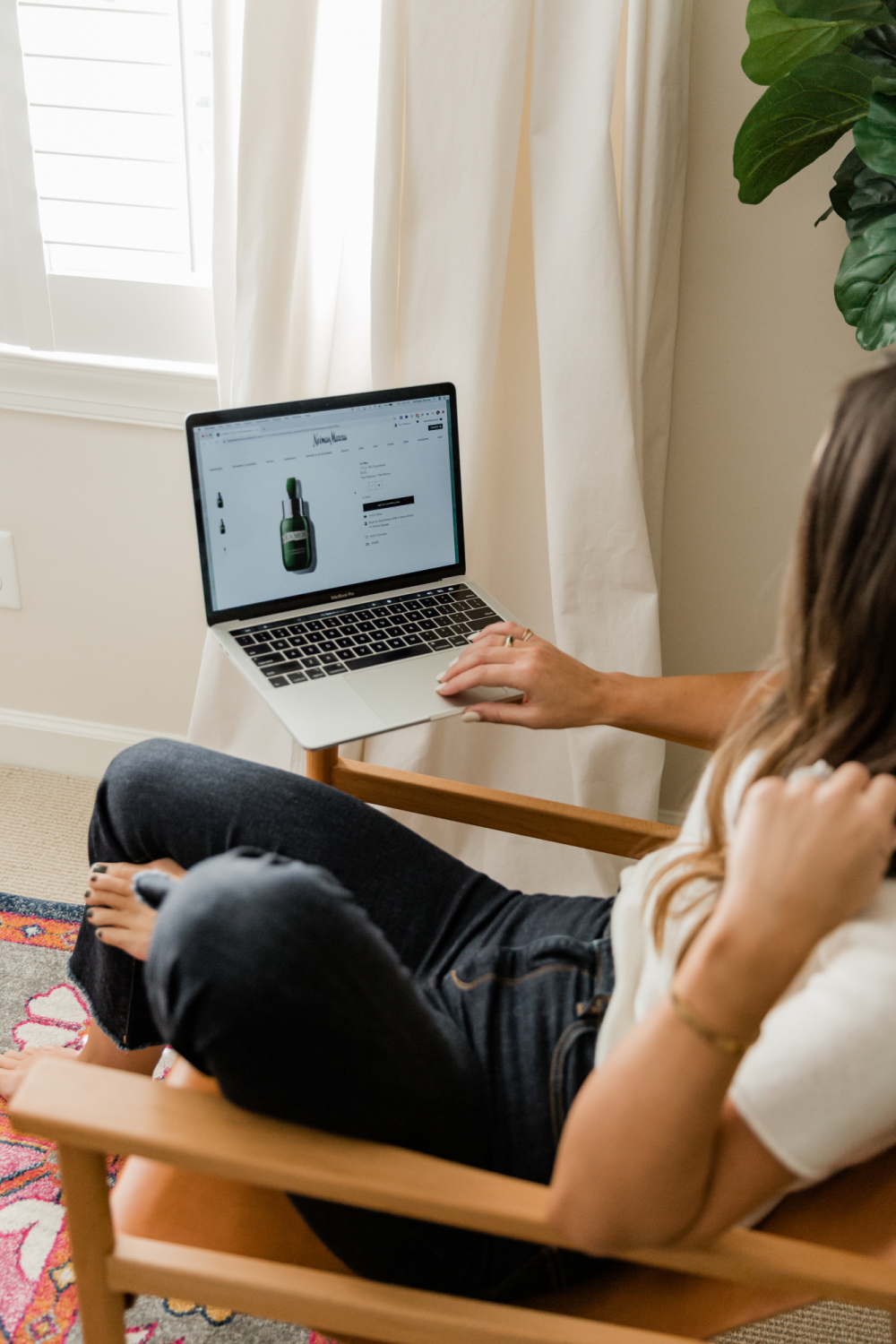 I've also shared a few times with you guys on Instagram that I've put much more thought into the fragrances I choose in the morning.  Even if I'm not leaving the house, I will really take the time to select something based on my mood and it gives me a little boost in the mornings.
I recently added Creed's Aventus for Her to my collection which is feminine and floral and inspired by some of history's most powerful and modern women.  I actually got Christian the same Aventus scent from Creed for Him, and it maintains the fruitiness with a musky undertone.  It happens to be one of the bestselling fragrances from the brand.  Another recent Creed fragrance pick of mine is Love in White.  All are available at Neiman Marcus.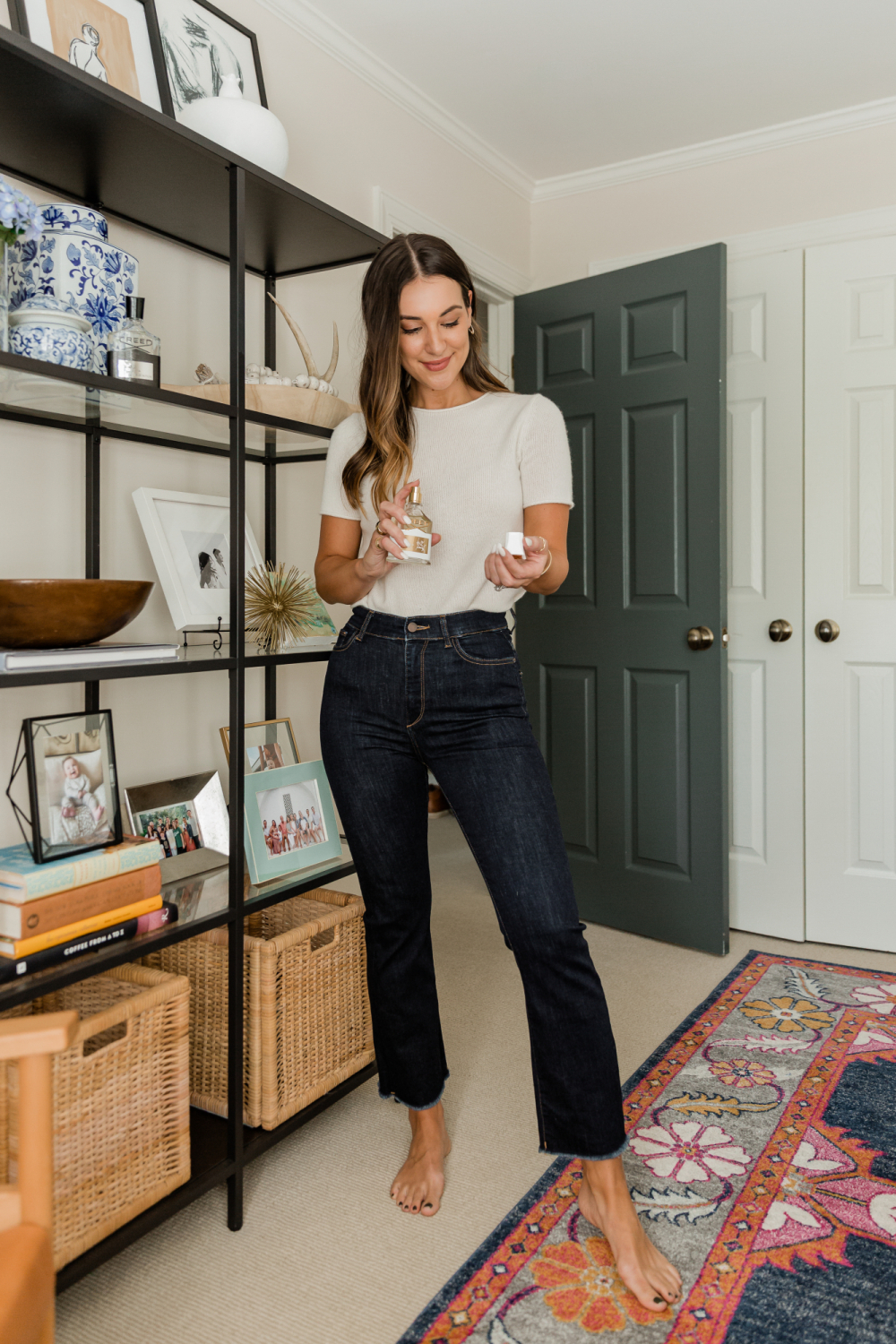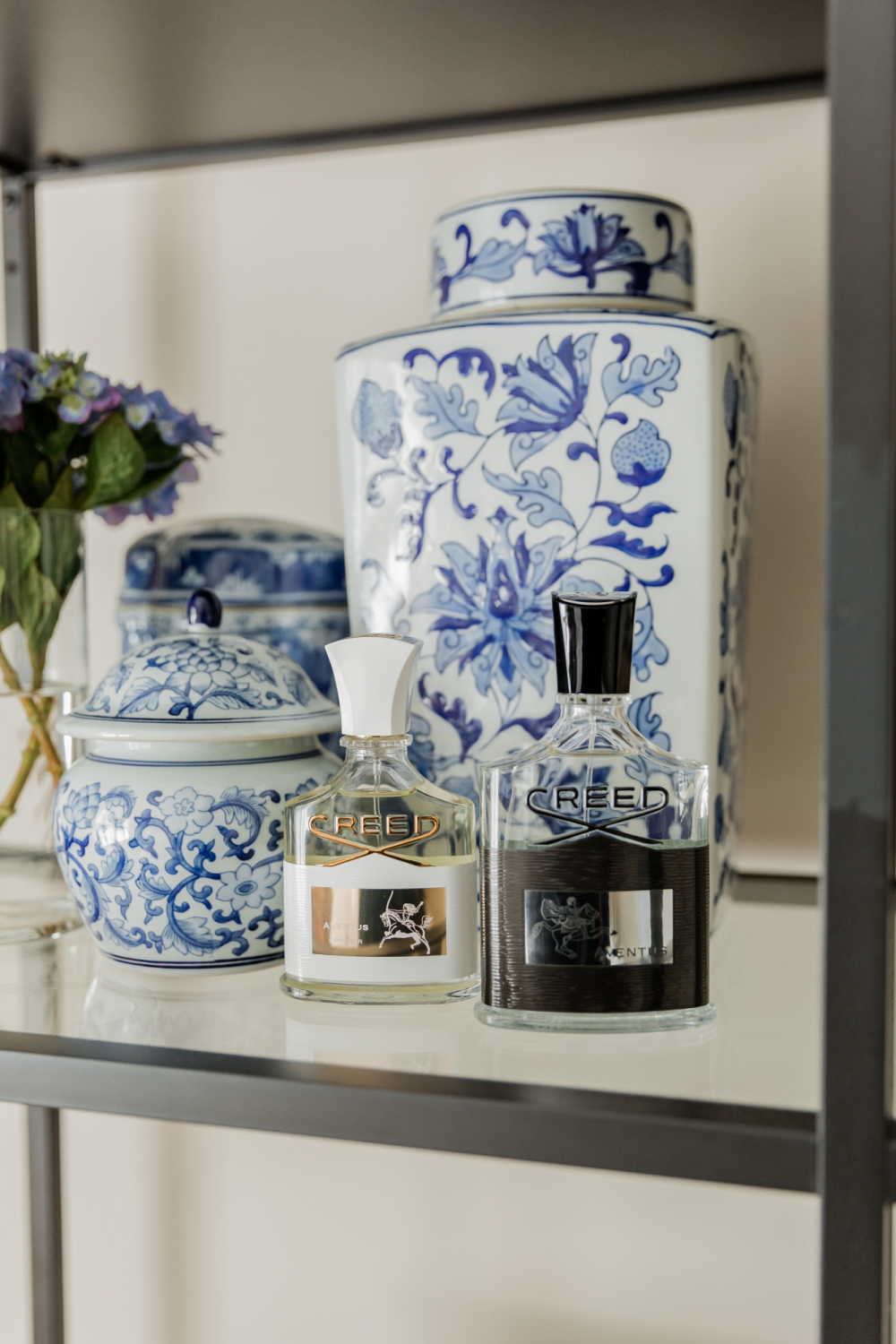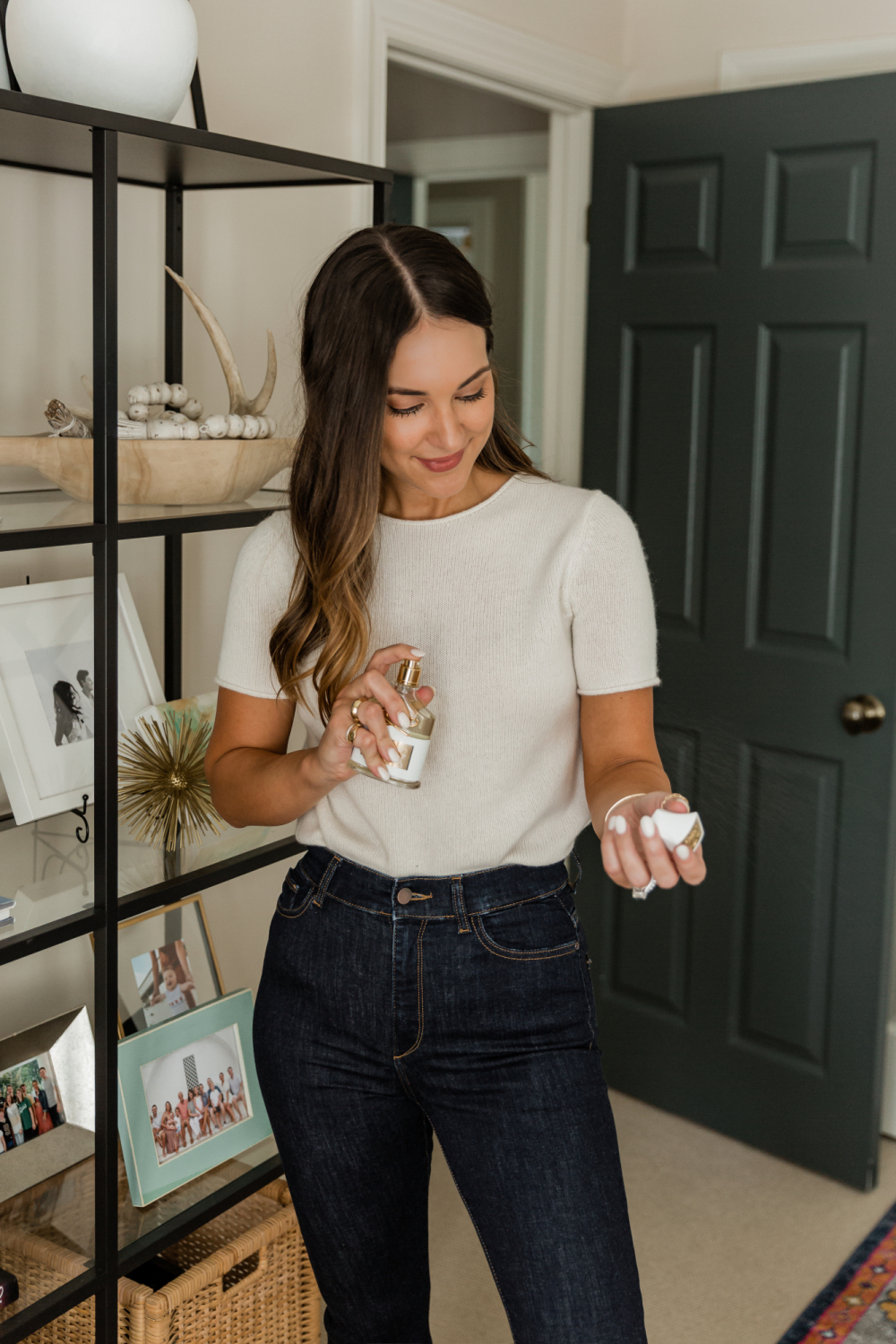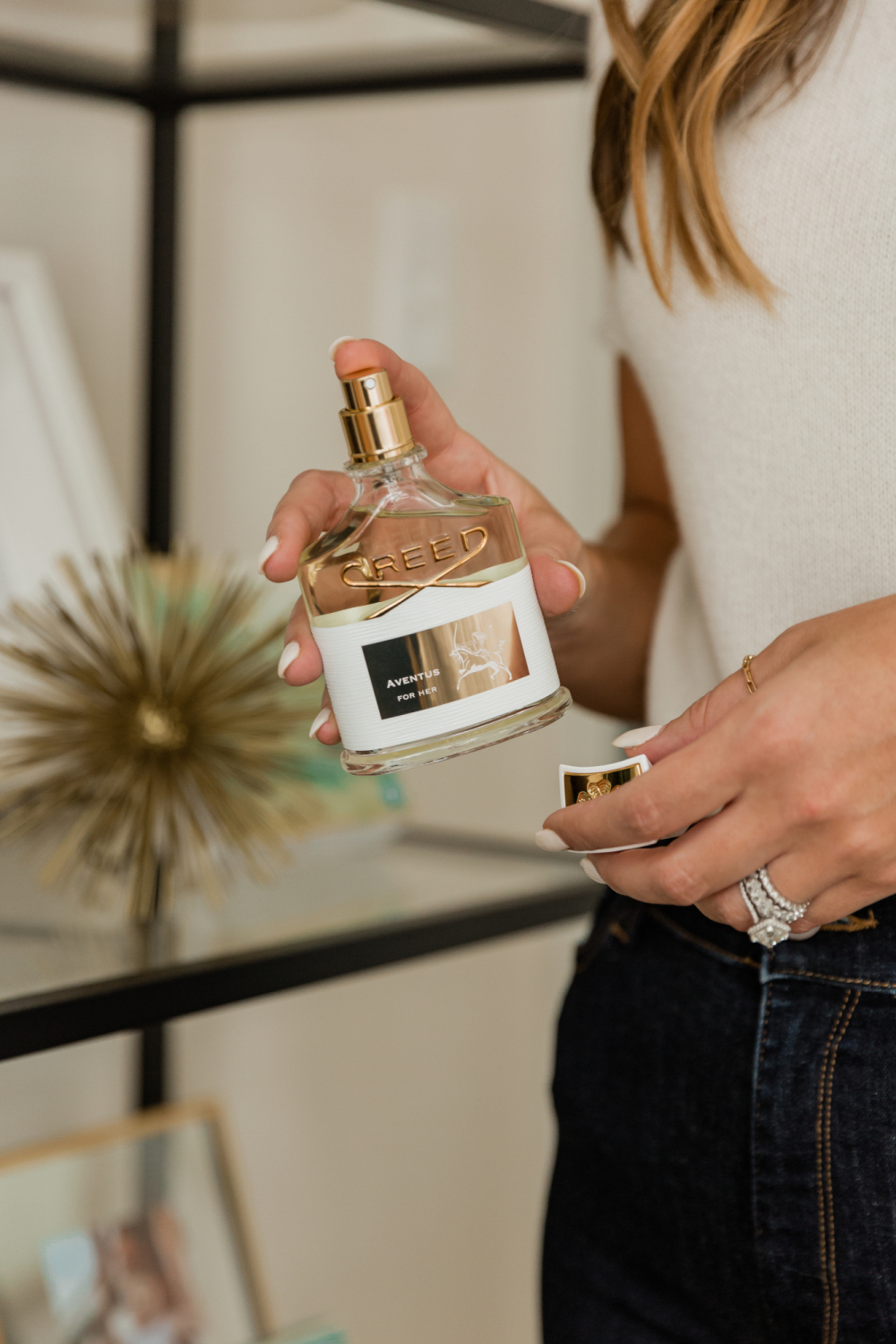 Thank you so much for reading.  I would love to hear if you have a favorite Creed scent or La Mer product!  And of course, how you're finding time for yourself during this year.  XO –
brought to you by Neiman Marcus