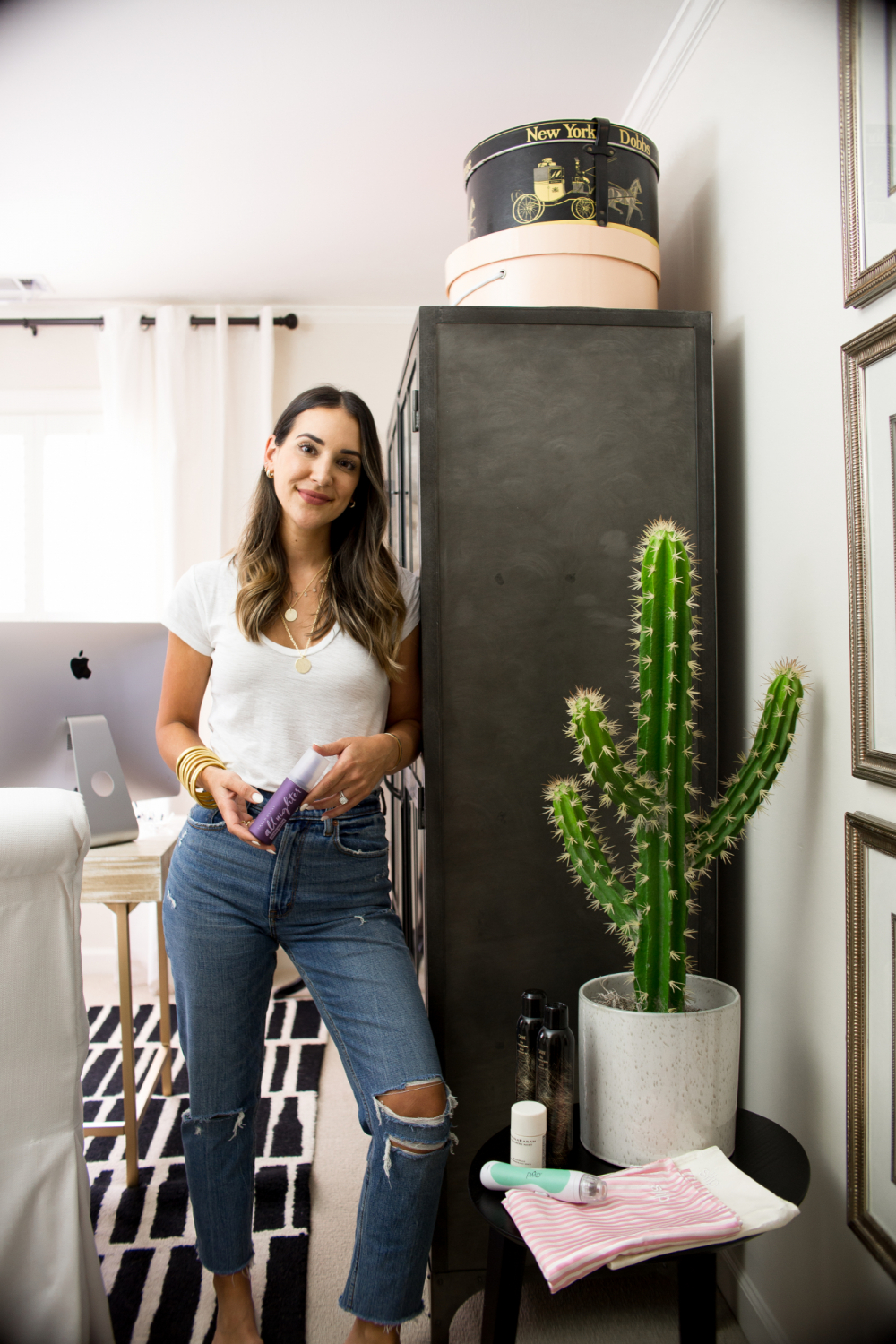 I shared my top picks in each category of the #NSale in this post (you can also find it at the top of the site under the #NSale tab), but today I wanted to share more details about five of my top picks in the beauty category.
These are items I already own and love, so I know that ordering them at a reduced price during the sale is an investment that is worth it.  In fact, I have some of these items in a box being sent to me any day now that I bought during the Early Access window!  Yesterday the sale opened to all customers, and you can easily see what is available here.
So let's get into my picks and why –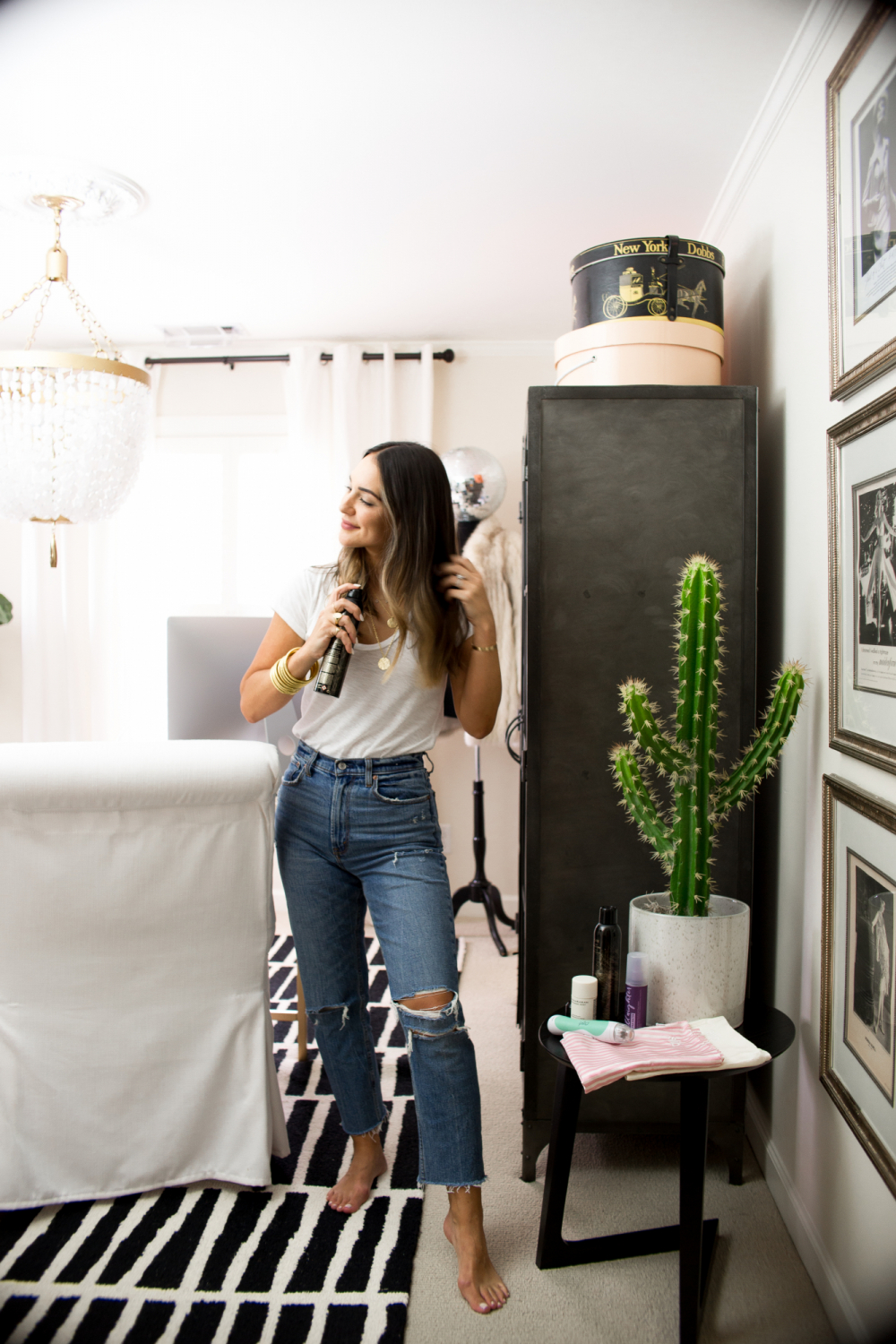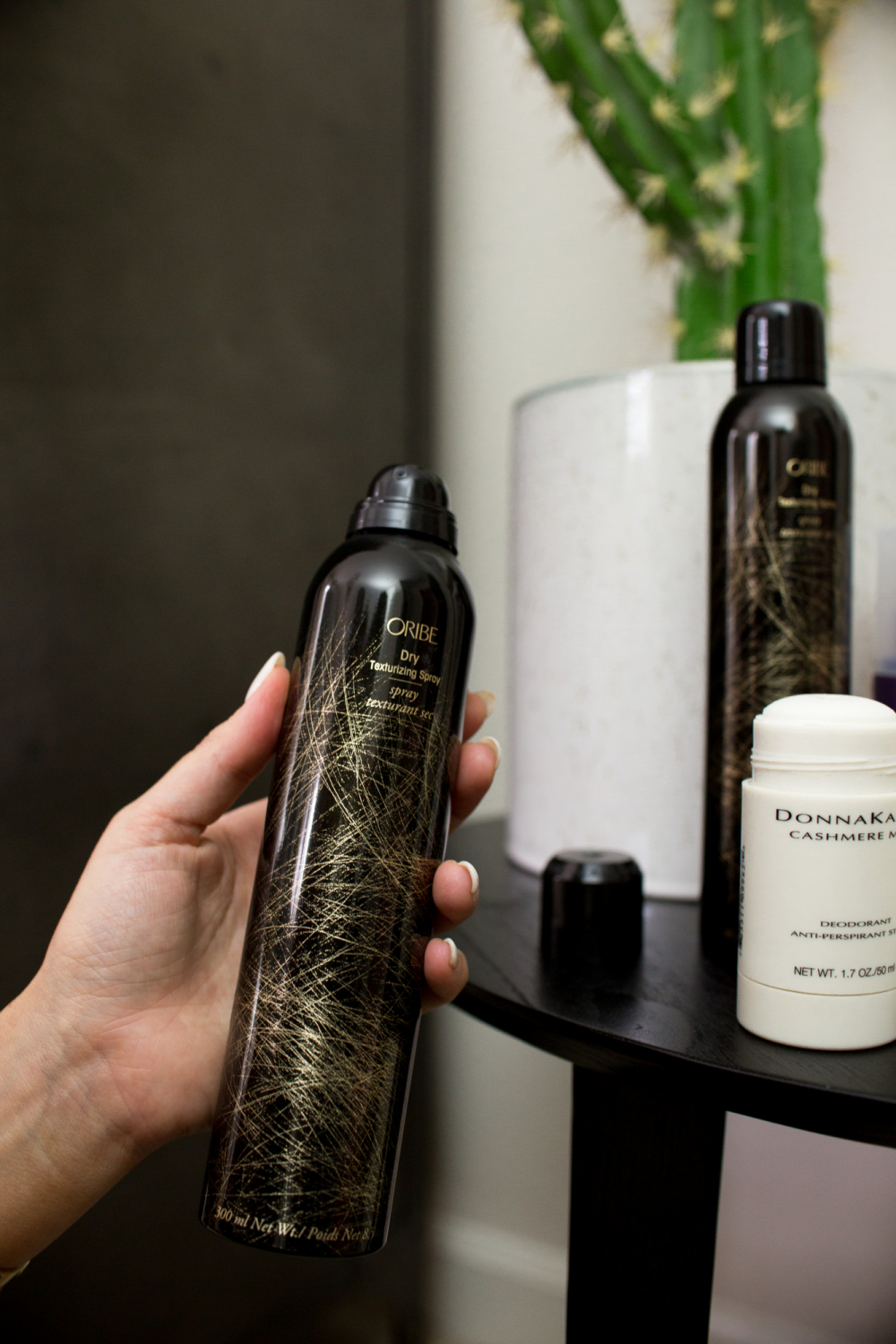 This is one of my top two texturizing sprays that I use, and it smells amazing.  This set of the texturizing spray + a dry shampoo together is $64.  Normally this would be $96, so you're definitely saving some coin.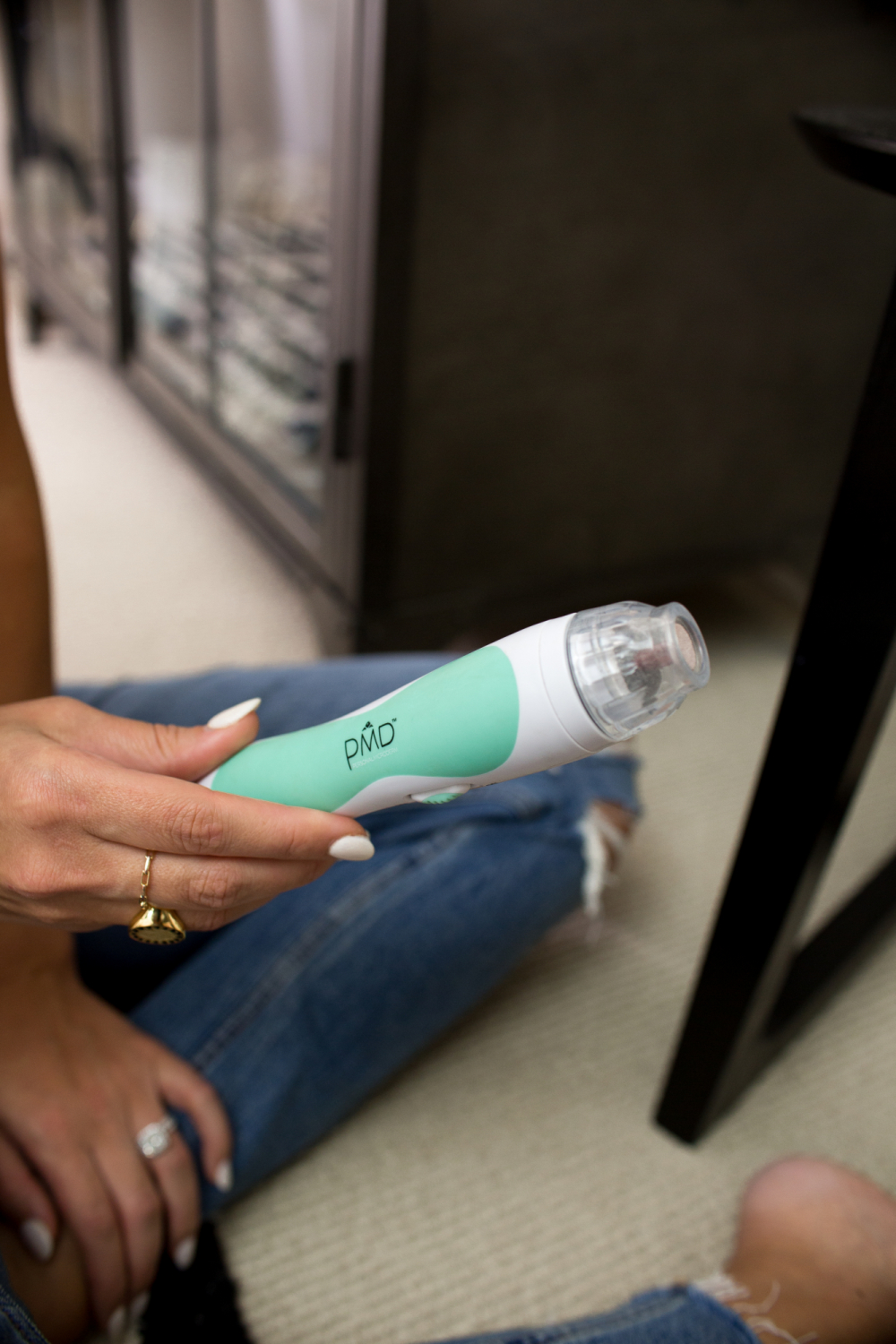 The #NSale and Black Friday are always the best time to get a beauty tool marked down.  I've been using my PMD for years, most often on my arms actually.  You can save $60 on this device!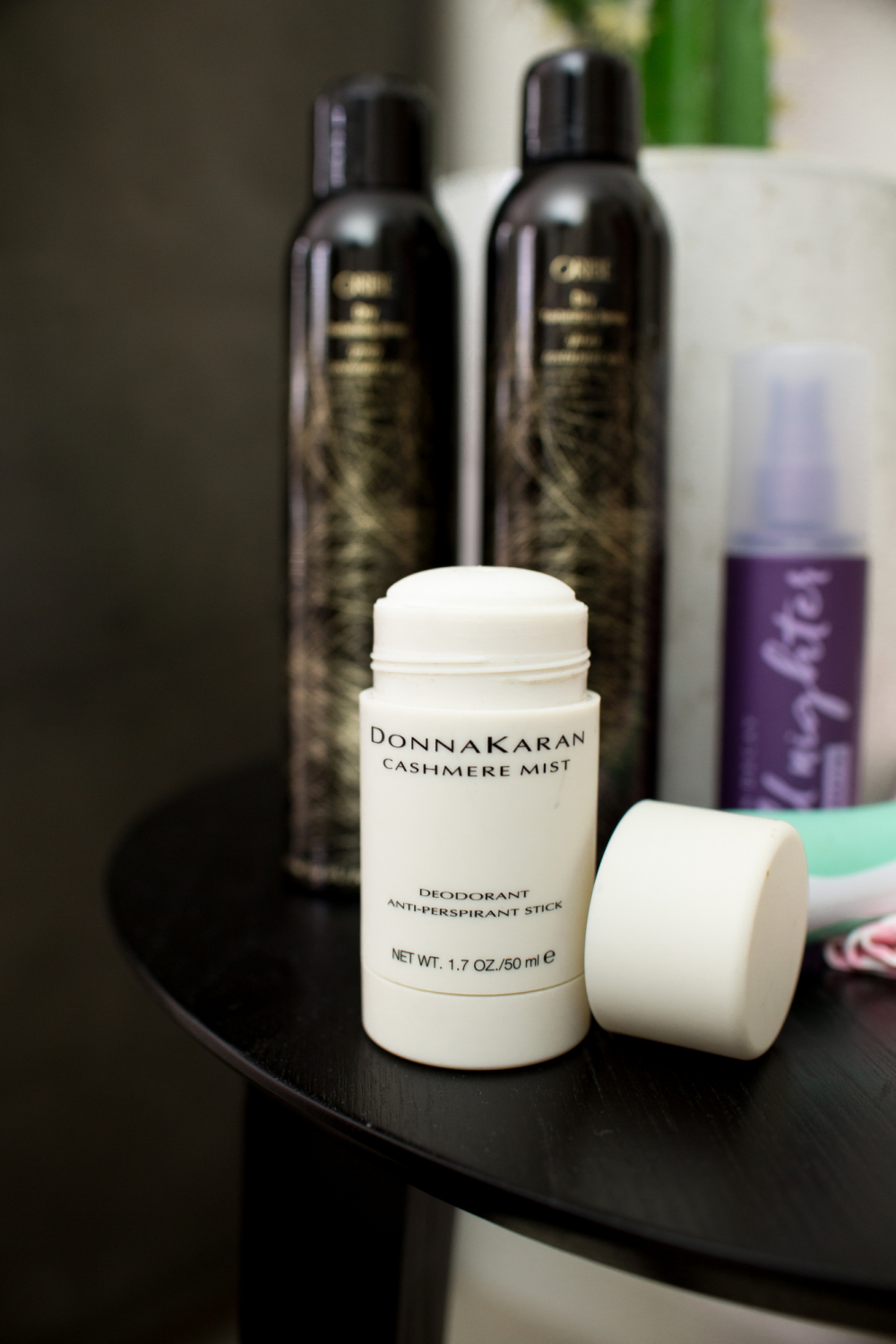 Donna Karan Cashmere Mist Deodorant
I have been hooked on this deodorant for a few years now.  I will wear all natural deodorants in the cooler months, but when it's over 80 degrees I prefer to bring out my trusted Cashmere Mist.
In the sale, you're basically getting three for a little over the price of two, so it was immediately in my cart.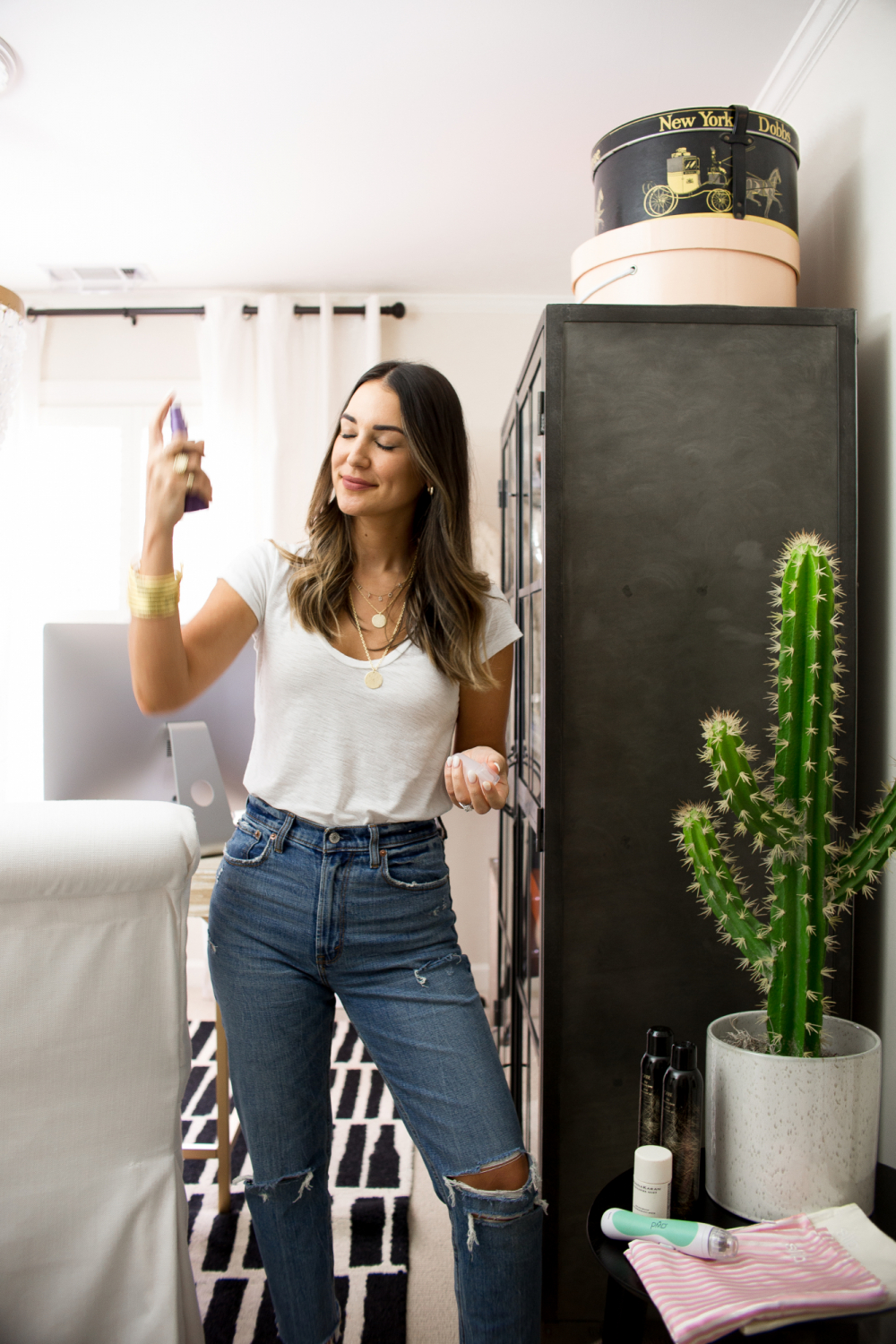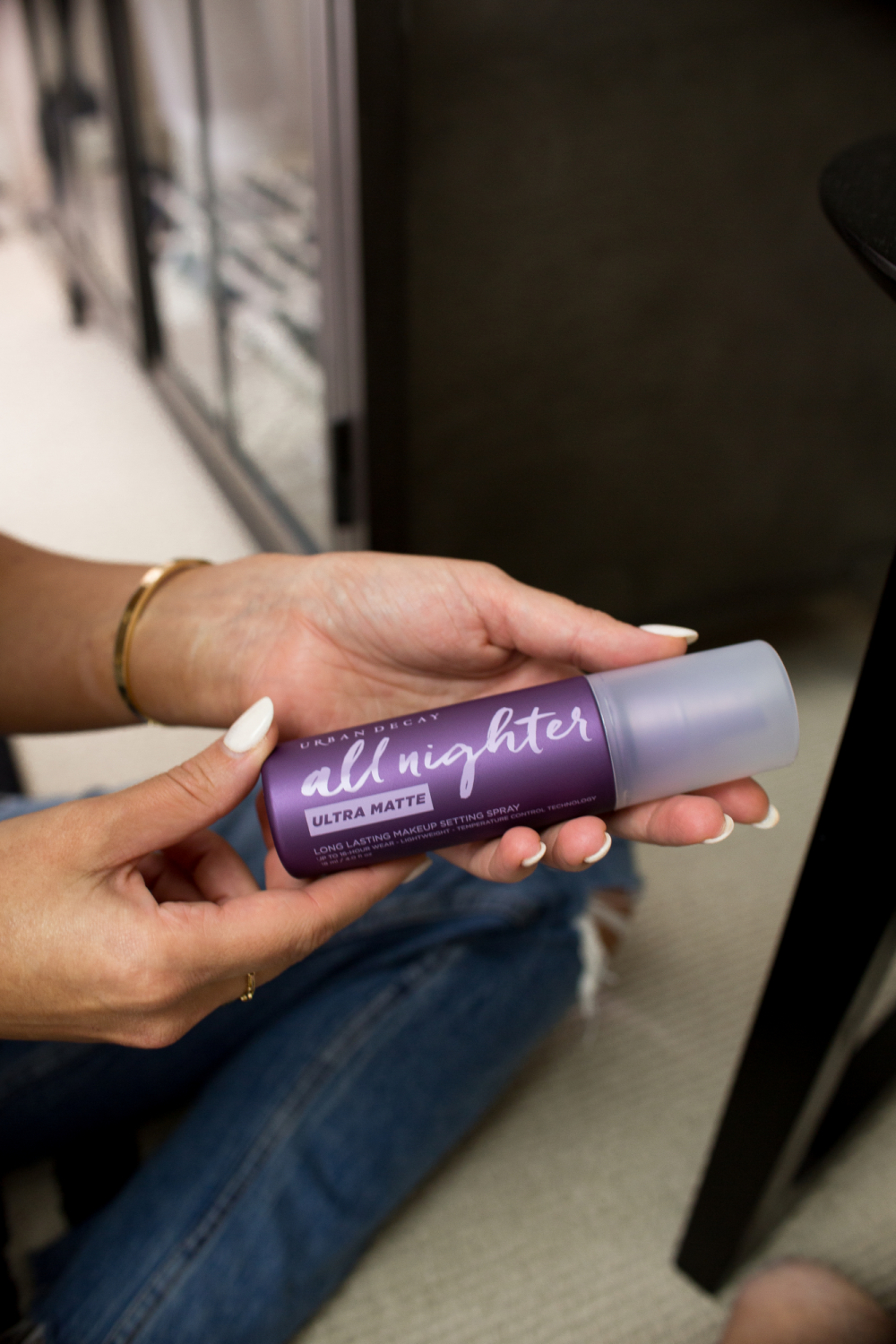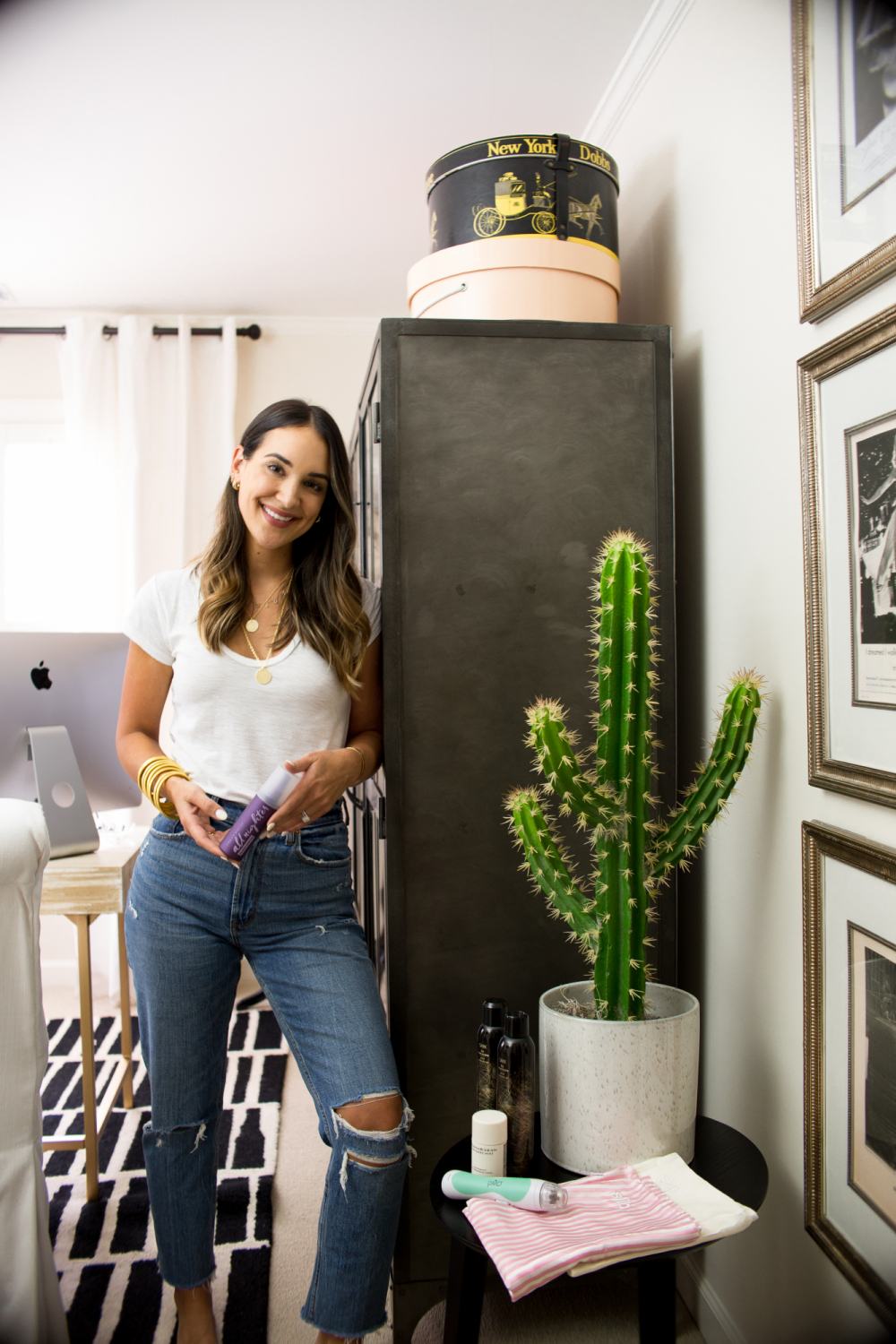 There isn't a better makeup setting spray out there, and I've tried many.  If you want your face to look fresh all day or stay put in the heat, look no further.  In the sale, it comes with a little travel-sized buddy.  I keep this one in my travel cosmetic pouch and then I can refill it on my own as it gets low.  It's been with me all over the world, and I'm not joking!  You can save almost $40 on this duo!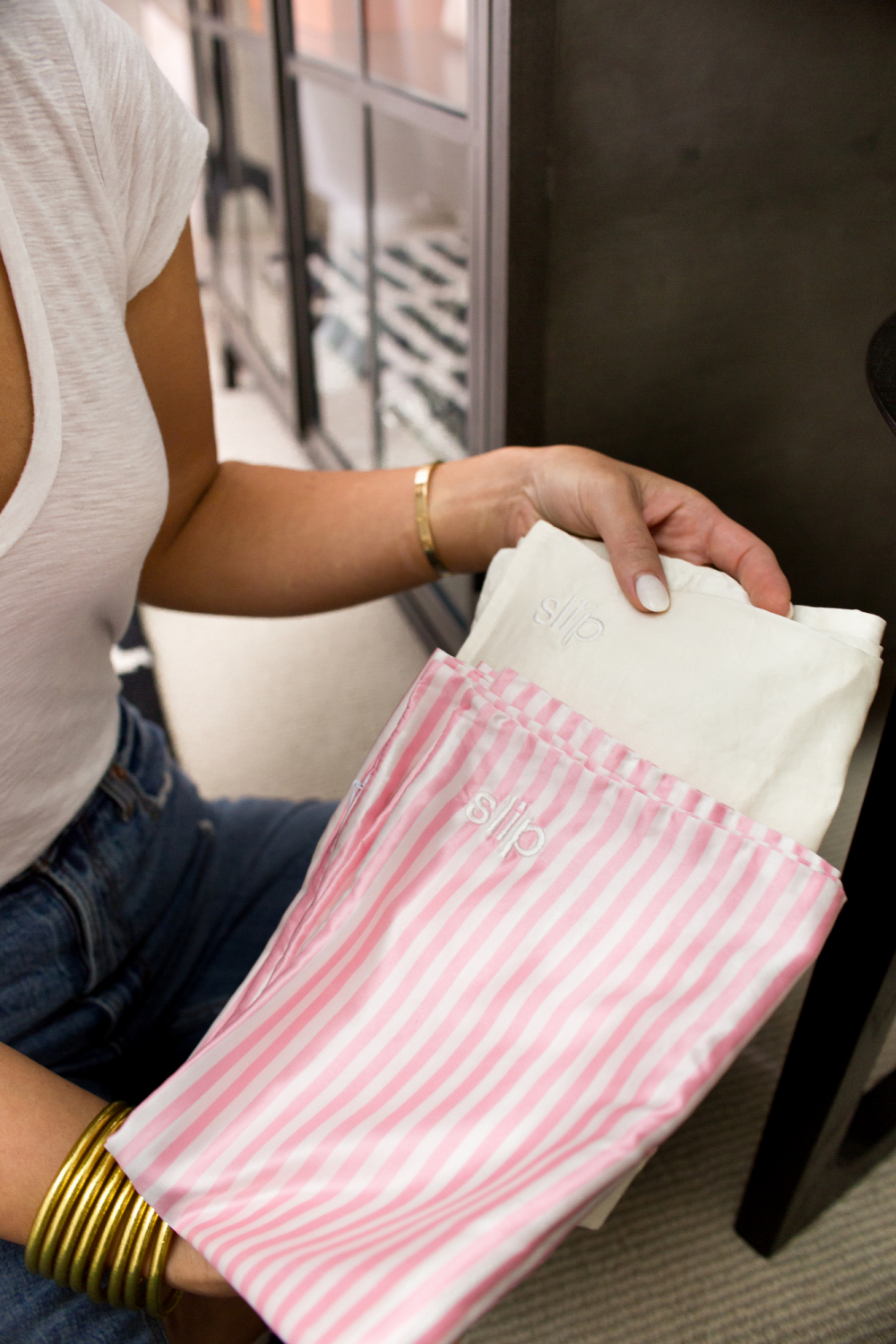 I've been sleeping on silk pillowcases for years ever since I heard it was great for your skin and hair.  Slip makes some of the best ones out there, and I have three that I rotate between.  In the sale, you can save over $50 on two beautiful caramel pillowcases!  They also have the set in ivory, which is beautiful and might match your bedding best.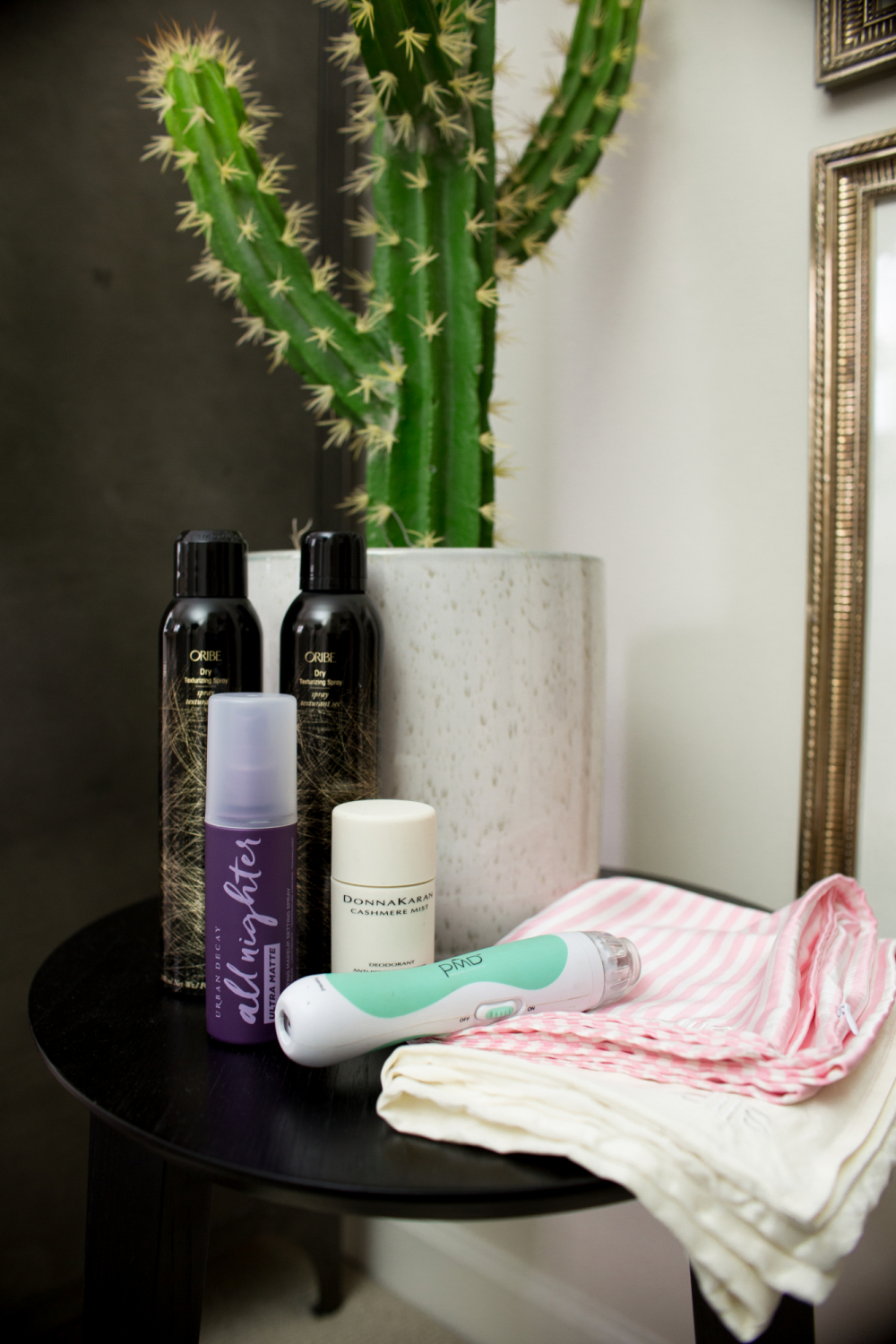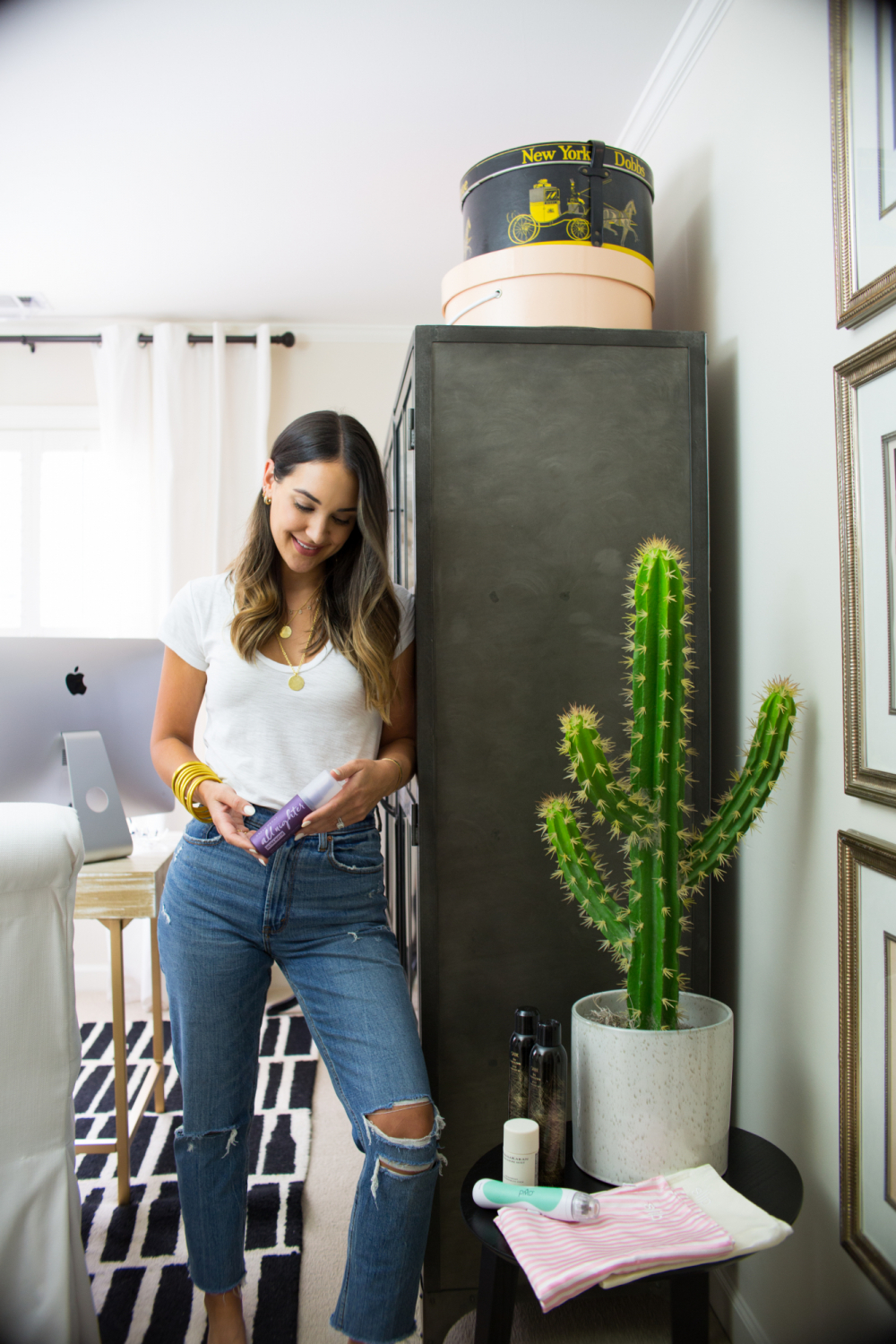 photos by Christian Barnes
Oribe Texturizing Spray | PMD | Slip Pillowcases | Donna Karan Cashmere Mist | Urban Decay All Nighter Spray
similar denim here and here | similar tee here, here and here | similar coin necklaces here |
office details here
Did you snag any beauty items this year in the sale?  You can find my picks in each category in this post.  I'd love to hear what you have had your eye on this year!
brought to you by Nordstrom