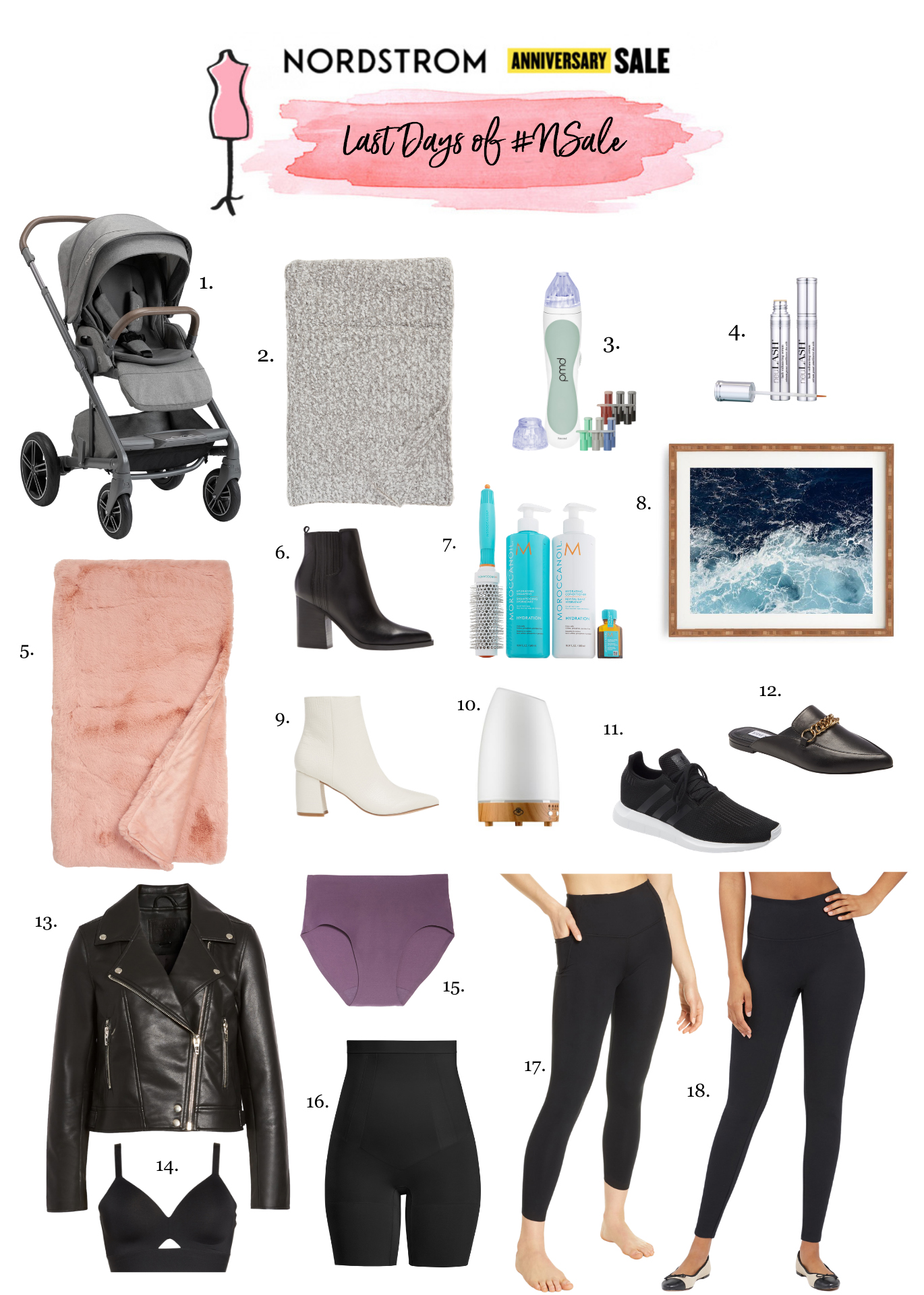 1 | 2 | 3 | 4 | 5 | 6 | 7 | 8 | 9 | 10 | 11 | 12 | 13 | 14 | 15 | 16 | 17 | 18
It's the final week of the Nordstrom Anniversary Sale, and I wanted to share a few of my picks that are still in stock online!  My order from 8/13 actually just arrived this week.  While I didn't buy a ton of things, I am keeping everything I ordered – so there's that!
I ordered a few pair of super soft pajamas, a wireless bra, a 3-pack of one of my favorite deodorants and three pairs of underwear.  I first bought this underwear on Black Friday two years ago and have absolutely loved them, so every year I buy more whenever they get marked down.  My splurge purchase was this short-sleeved cashmere sweater (still available also!) that feels so luxe and is perfect for mild Southern winters.
A great pair of Spanx, a Spanx sports bra and leggings are never going to fail you.  A faux leather jacket will look great with most all outfits and I have both these booties and these booties – love 'em.  I shared this PMD in my NSale Beauty Picks post, and we keep our diffuser running daily (I usually use these oils in the diffuser).
You can find all of my original picks under the "#NSale" page at the top of this site.  I'd love to hear what you snagged this year!  Thanks so much for reading – XO –