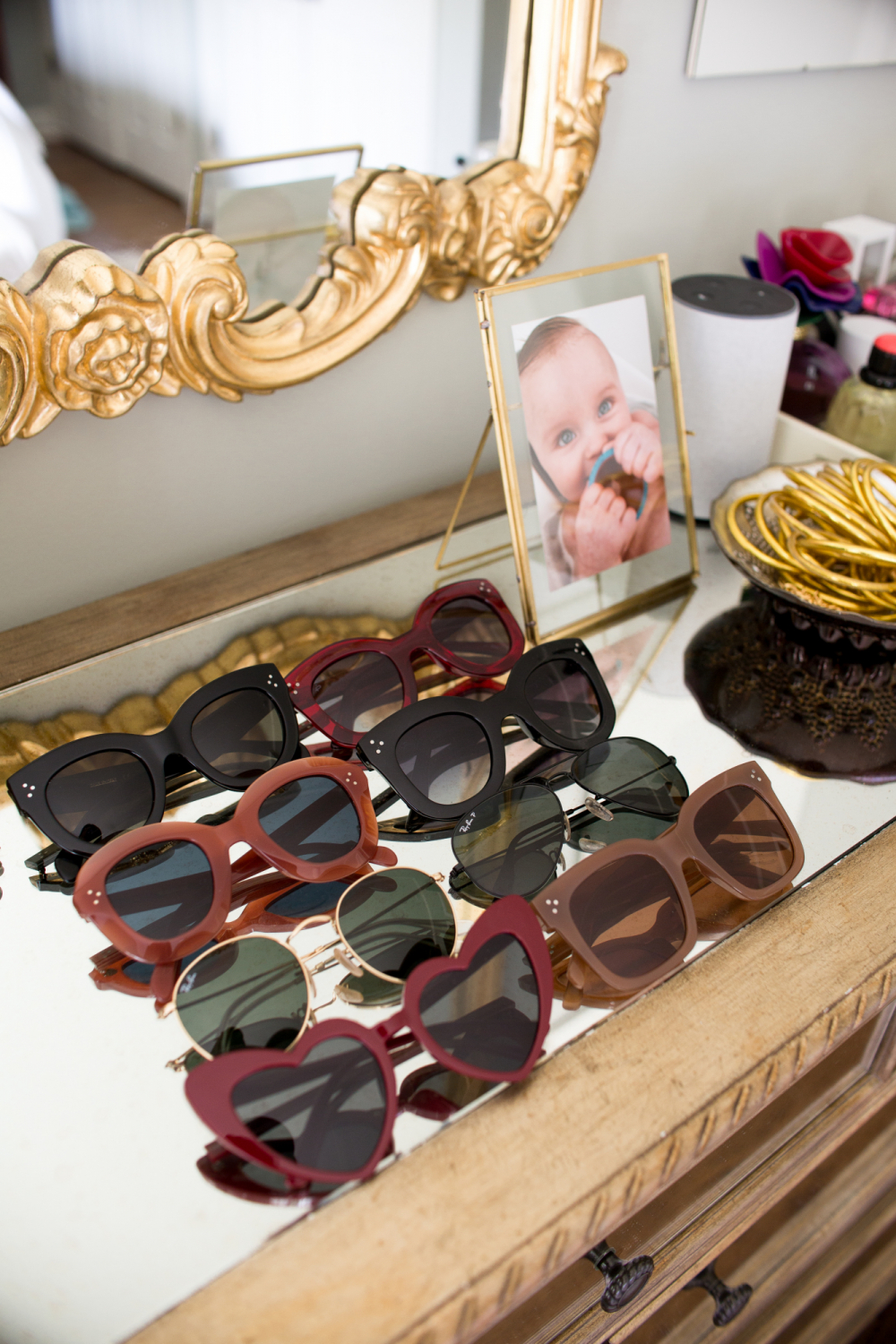 I am a lover of a fabulous pair of sunglasses (who isn't?), and I wanted to share some of my favorite pairs from $10 to designer.  Sometimes I feel like a splurge pair of sunglasses are worth it, and other times I don't want my heart to be broken if I drop them or Hudson pulls them off my face.  But, it's definitely a fact that sunglasses certainly don't have to be expensive to be chic!
Let's break it down one by one –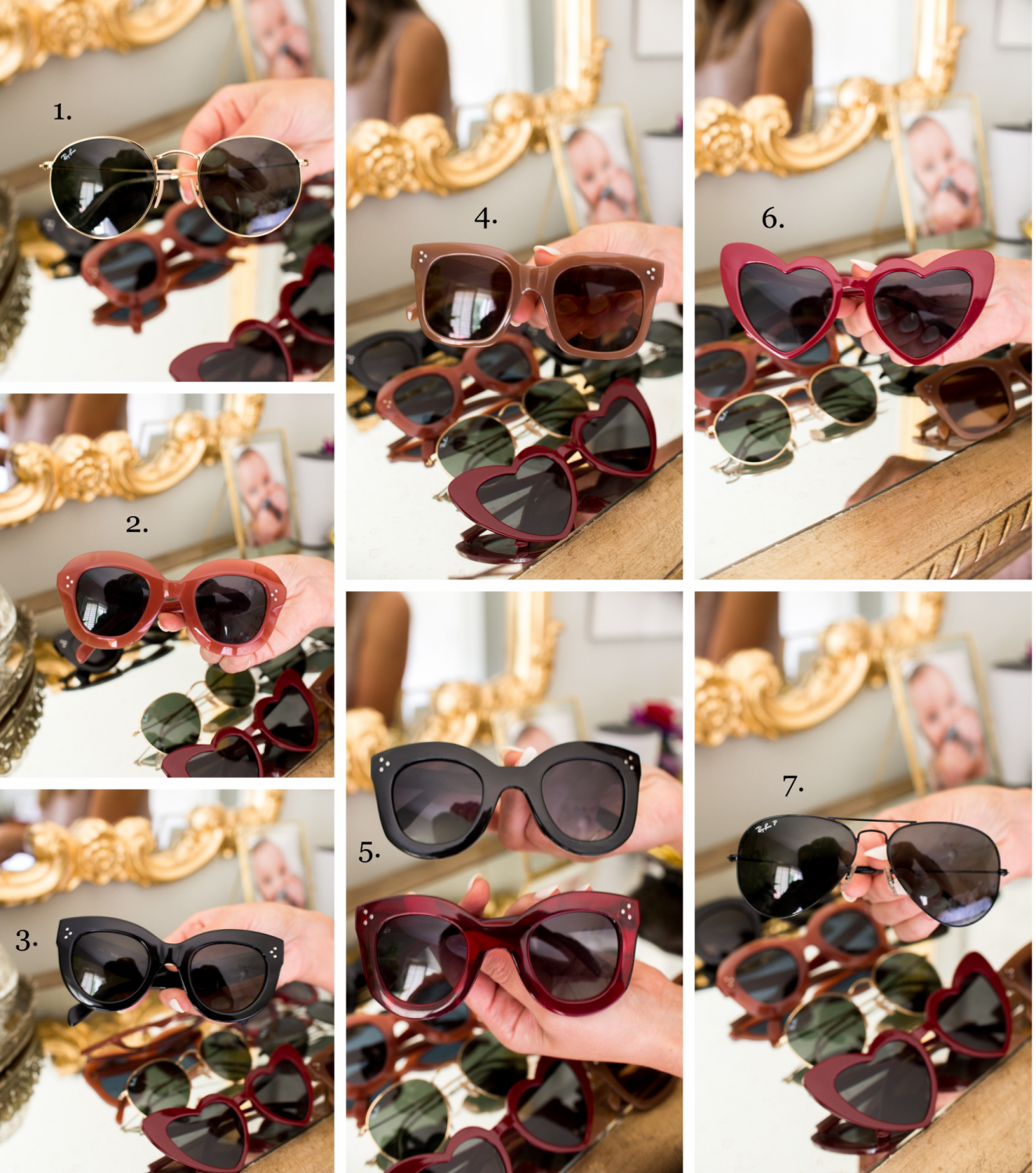 These are definitely in my top 3 most-worn sunglasses.  They honestly look great with everything and are so sleek and timeless.
I got these a few years ago, and I really love them.  I'm not sure how exactly they're under $100, but they're sold by Celine and they're fabulous.  So I have no regrets!
3.  Black Celines
I bought these over five years ago and sadly I can't find them online but I found these for $11 that are pretty similar.  I think a subtle cat-eye shows confidence and sophistication.
4.  Oversized Square Sunglasses
These come in a few colors (I think this color is temporarily sold out) and are flattering on nearly every face shape.  They are $15 and look very similar to a pair of Celine's.
5.  The Monroe
These are also in my top three most worn sunglasses.  They look shockingly similar to my Celines, come in multiple colors (I have them in three colors) and are really comfortable and flattering.
I know it's frustrating, but the link doesn't go straight to the item for some reason.  But if you search "Monroe," they'll pop right up!
These sunglasses are under $10 and come in 8 colors.  So fun and also great in white!
I got these many years for Christmas and know they'll stand the test of time.  There's a reason the classic aviator shape is so loved – it adds a splash of cool to any outfit.
Do you have a favorite pair of sunglasses?  I'd love to hear why they're your favorite.  And are you likely to splurge on accessories like sunglasses or keep it under $50?  I'd love to hear.  Thank you so much for reading and sharing!  XO –