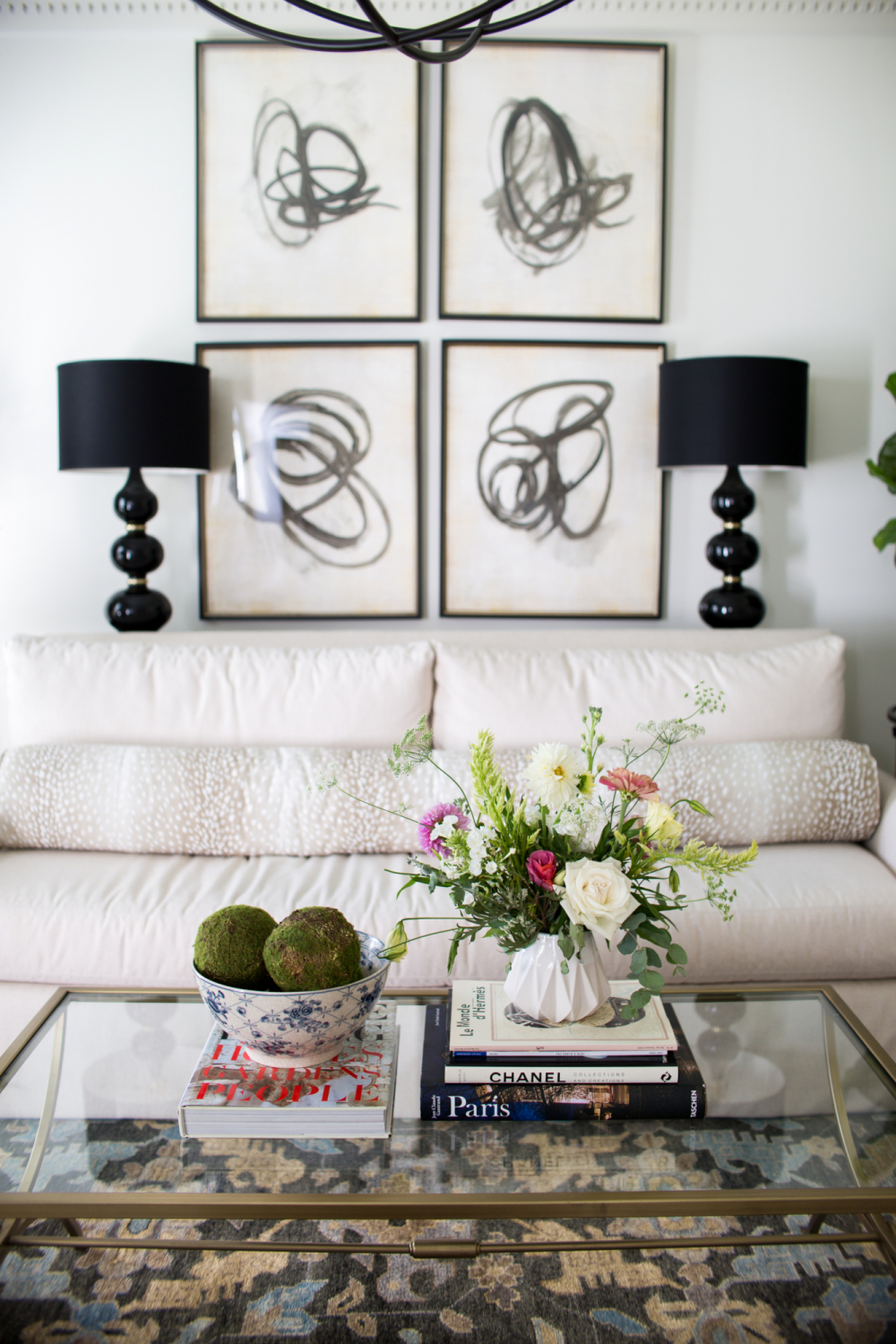 – the sweetest flowers from friends –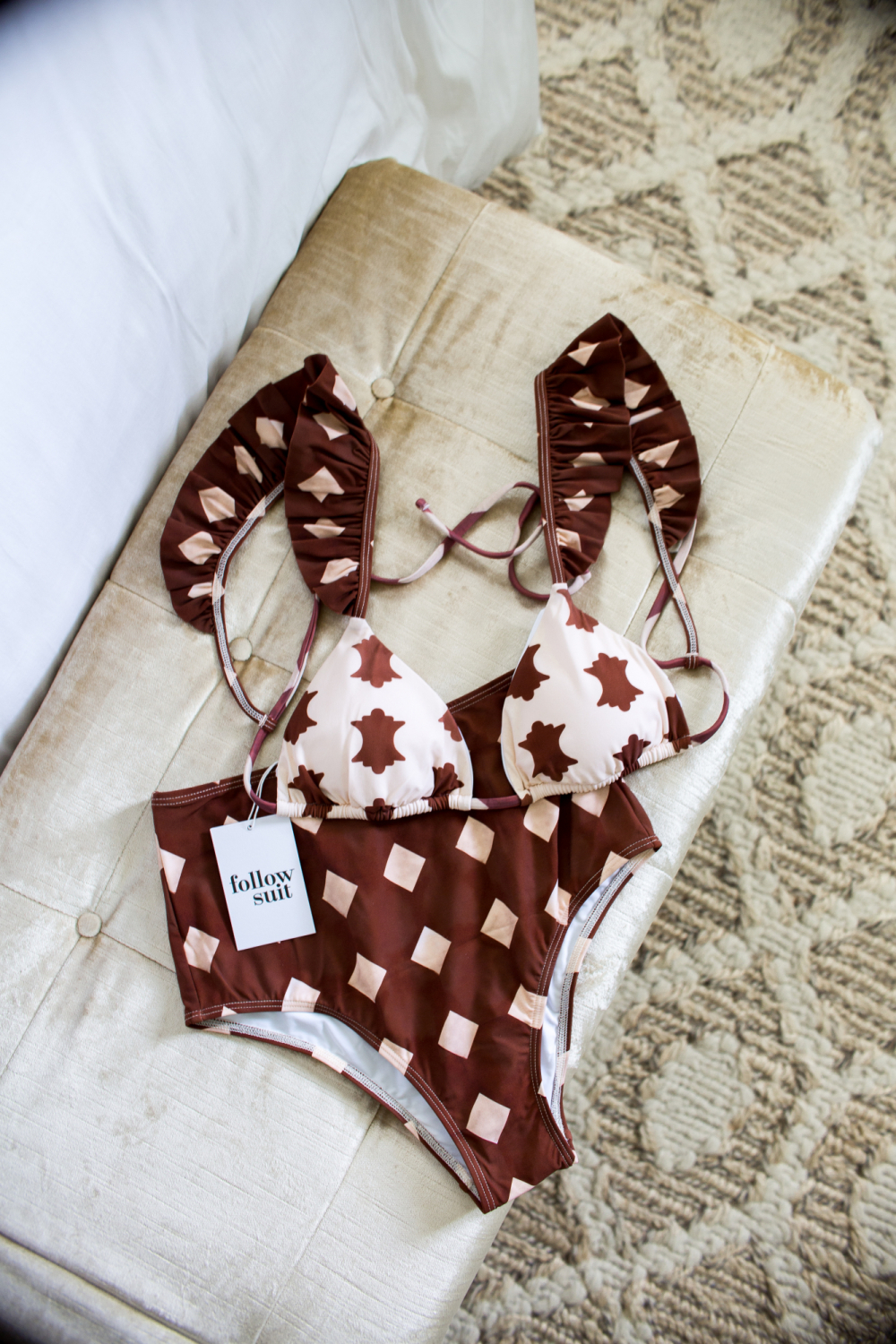 – a super cute bikini from Follow Suit that makes me want to get the inflatable pool back out! –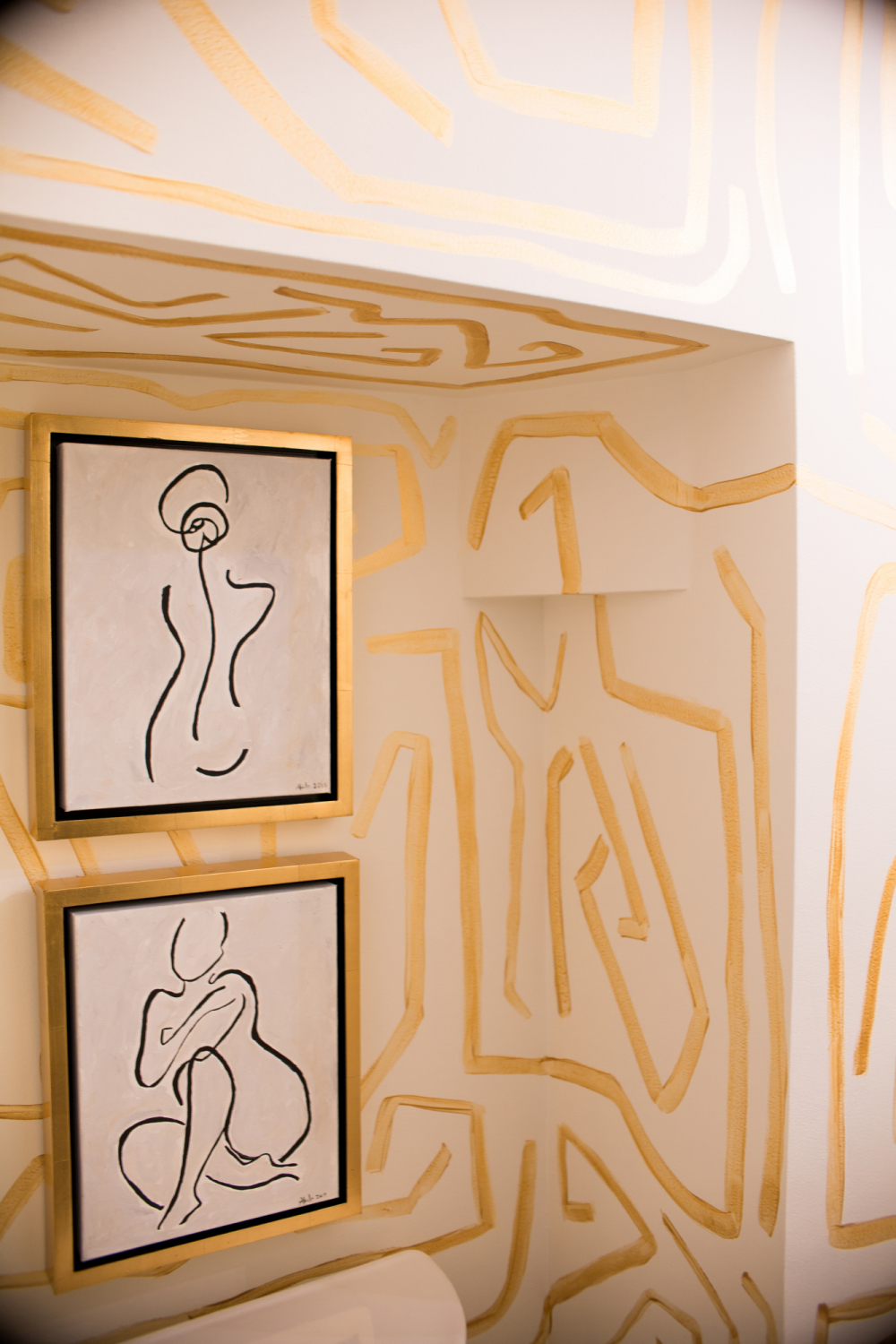 – painting our downstairs powder room a little wacky and loving it (art by my mom) –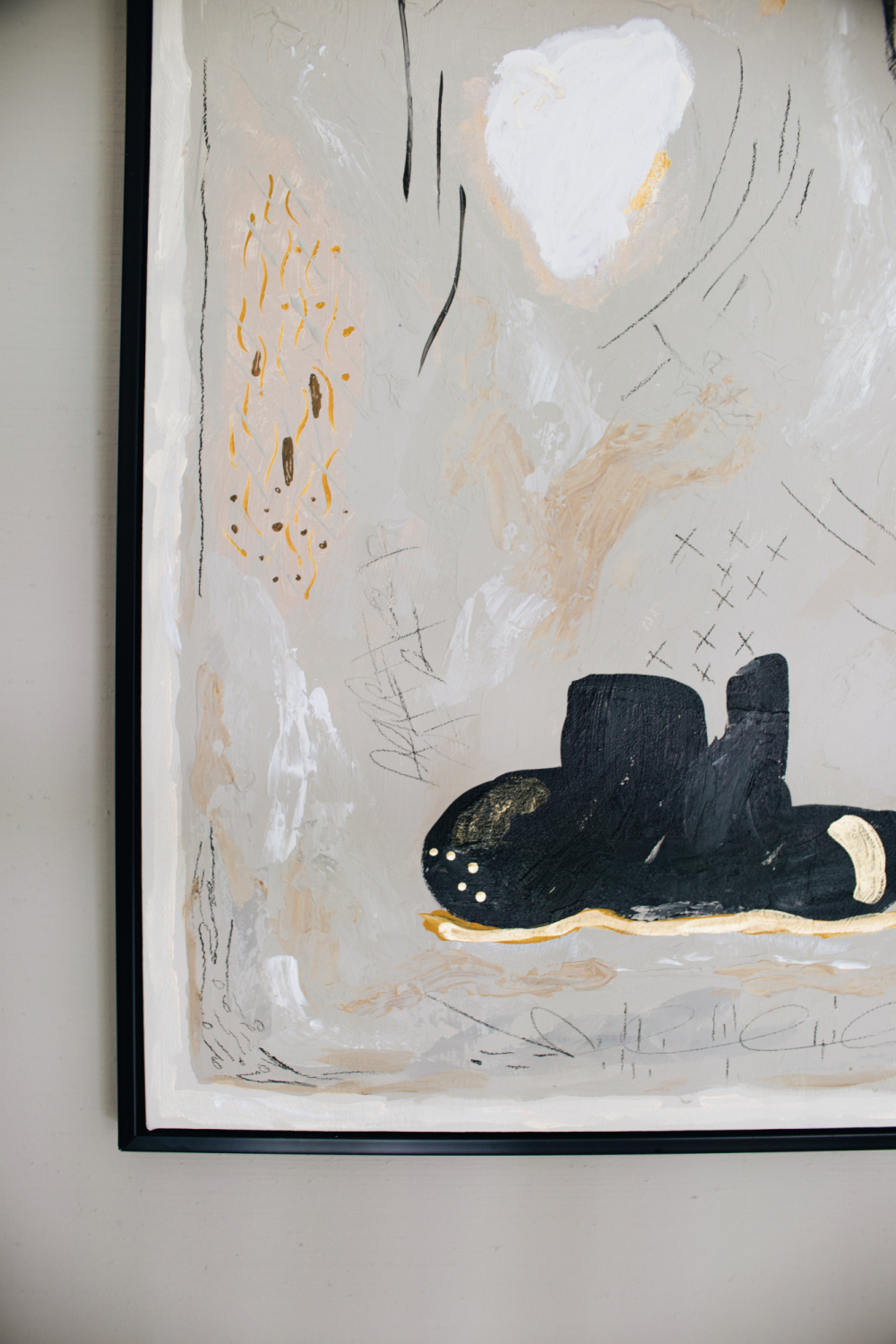 – my mom adding some details to a hallway painting –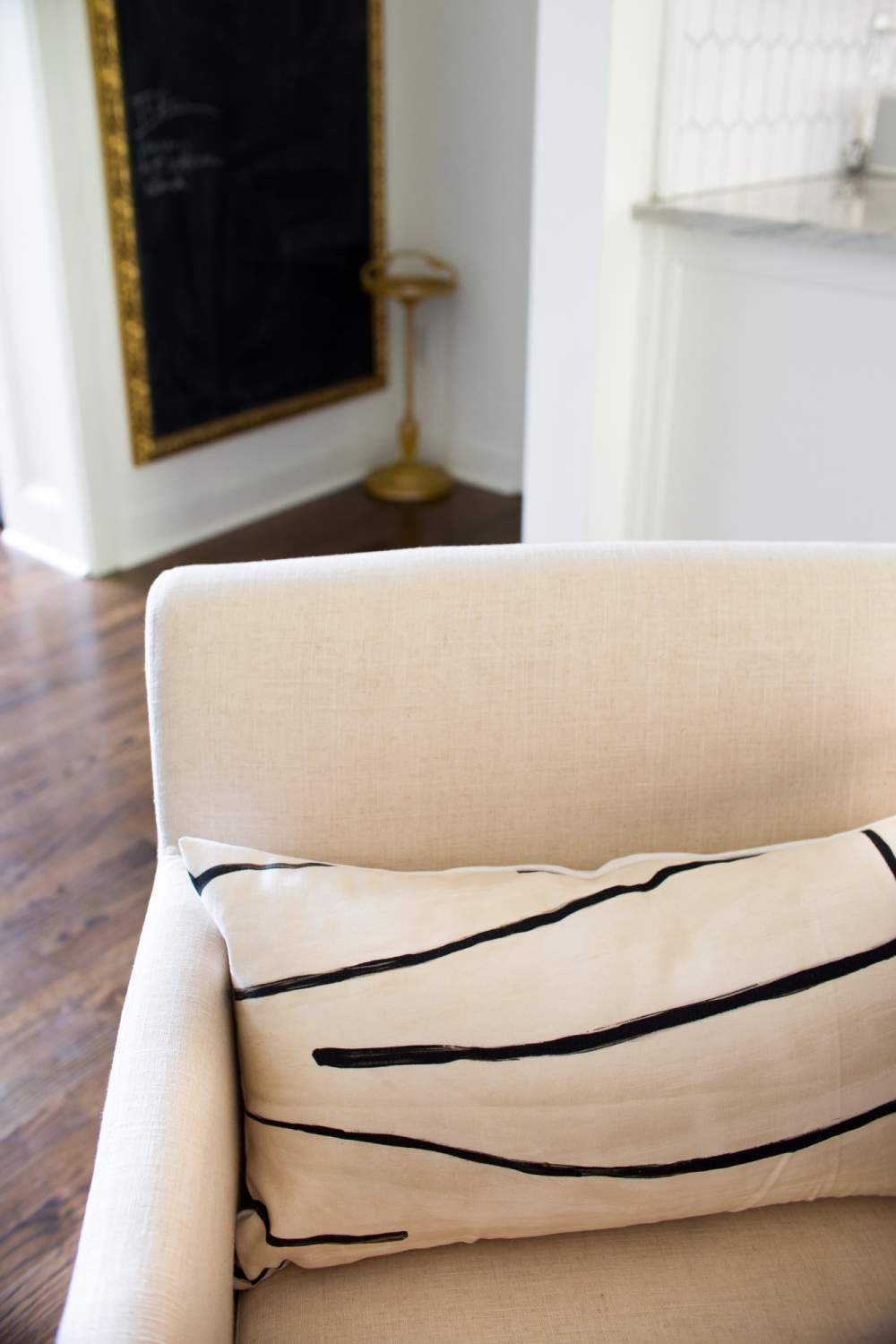 – updating our breakfast room chairs (with some lumbar pillows!) and lighting –
It's the weekend!!  This week was a busy one as I took some time off last week to spend with my parents who were visiting.  I felt like our visit went by so fast, I wish they were still here.  While they were here, Mom traced out a fun design on our powder room walls with chalk.  Then we painted over it with gold paint, and I think the end result is so fun.  And much more low-maintenance and less expensive than wallpaper.
This week involved a lot of catchup work, but it felt good to get caught up to speed.  I have always been someone who feels their best in a routine.  Confessions of a control freak.
Our master bathroom remodel actually begins Monday!  This week I was busy finalizing touches, chasing down the last few deliveries and emptying out our existing bathroom for demo day.  I will absolutely be sharing before and afters with you because trust me, it's going to be a transformation.  Our bathroom is the only room in the house that hasn't been touched since the house was originally built.  Therefore, it's a total gut job.
It's been way more time consuming than I anticipated, but I know it will be worth it.  I also feel like I've learned a lot about the process of renovations, some of lingo, etc.  In the long run, it has been a big learning experience.  When we bought this house last spring, I knew we would paint the exterior, update the exterior sidewalk and remodel this bathroom.  So when this bathroom is wrapped up, we will have tackled all three in our first year in this house.  And that brings me so much joy!
What I didn't realize is how much time all of the decision making would take.  Hardware, mounts, bullnose trim, marble vs. porcelain, grout colors, custom cabinet measurements… so many decisions and therefore, so much research.  It has really made me in awe of people who can remodel an entire home.  My head hurts… it is not my gift or desire!
I finished season 3 of Search Party and wow – it was so good!  Christian didn't enjoy it as much as I did, but I found it highly entertaining.  Have you watched anything good lately?  Hope you all have a beautiful weekend and thank you so much for reading – XO –