– enjoying the bright light that always pours into the breakfast room in the afternoon (kitchen table DIY here) –
Details from Wednesday's post:
fragrance c/o | headboard | bedding c/o | side tables – no longer available, similar style here and here | lamp – no longer available, love this one and this one | white tray, no longer available, similar here and love this one | blanket c/o | YSL print c/o | top c/o | denim c/o, sold out, nearly identical pair here | necklace c/o | statement ring c/o | gold leaf bracelet c/o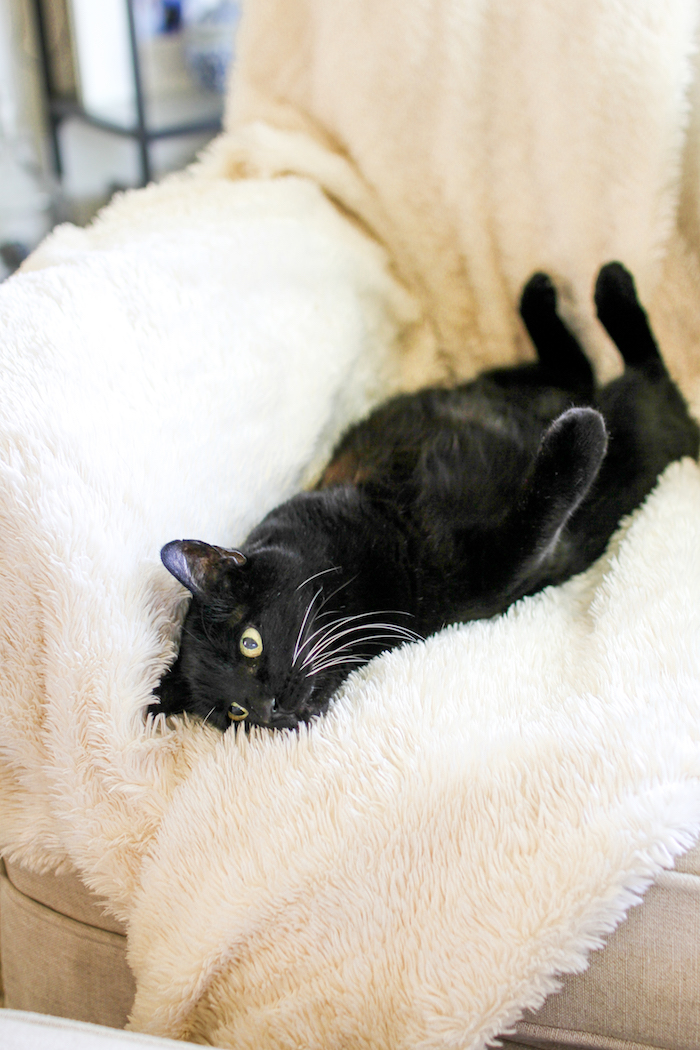 – when Lula sits beside me in our chair & ottoman, and then when I leave she stays in the same spot – she's always in a crazy position and it makes me laugh! –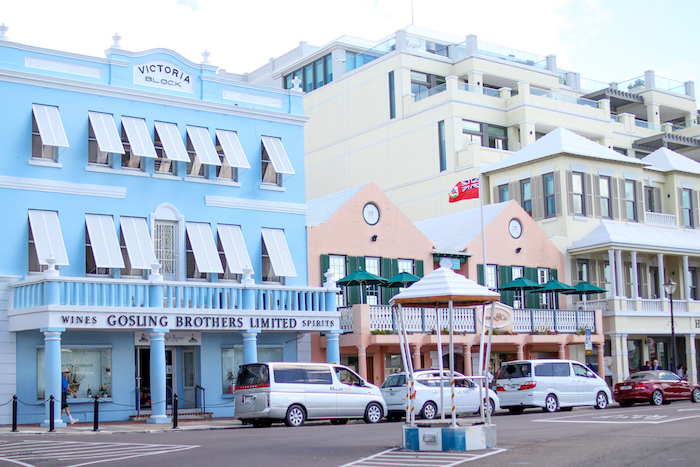 – hopping off the cruise boat and exploring Bermuda –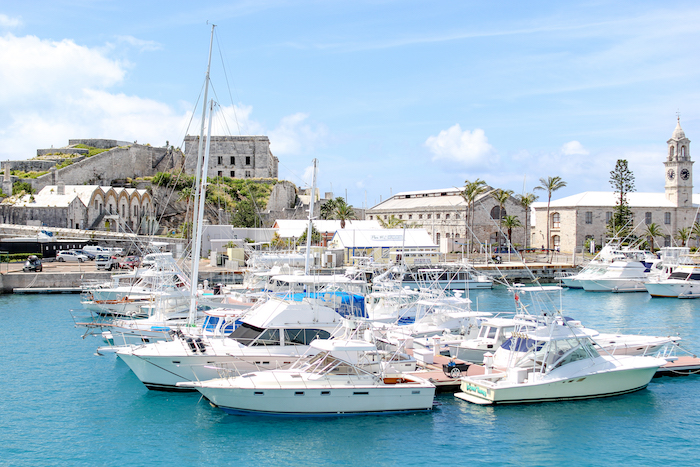 – and arriving back at the dock to head back to the US –
Ok you guys – I've now experienced my first cruise and I've gotta say, I had so much fun!  I was amazed at how many activities and events were held on the boat, the numerous pools, beautiful views – not to mention the gentle rocking of the boat actually made me sleep like a baby. Go figure!?
BUT I'll be sharing a full post about that later! I got home at 11PM last night, and I'm excited to spend some quiet time with Christian for his weekend off. Not to mention I need a detox like nobody's business. Honestly, I'm not even sure how many chicken tenders and french fries I've consumed in the past week… so there's that.
What are you guys up to this weekend? And if you've been on a cruise, did you have so much fun!? Thanks so much for reading! XO –