Thank you Patrón for sponsoring this post. Visit your local retailers to pick up your own bottle of Patrón to create the Margarita of the Year at home! Please drink responsibly –
With Cinco de Mayo only a few days a way, there's no better time to share a delicious margarita recipe! The recipe I'm sharing today actually won Margarita of the Year, so you know it's gotta be good. There are so many different ways to serve margs, but whenever I'm with girlfriends and we're ordering them, almost all of them order theirs spicy.  So it definitely doesn't surprise me that the winning cocktail is spicy!
A little behind-the-scenes info – Patrón had seven of the best bartenders from across the U.S. and Mexico create recipes for seven different styles of margaritas – herbal, spicy, smoky, savory, modern, tropical and classic. Two months and over 50,000 votes later, the spicy Rosa Picante Margarita officially won. This recipe is a fresh take on the classic jalapeño margarita, so I think it's the perfect choice for your Cinco de Mayo celebrations!
Rosa Picante Margarita
2 oz Patrón Silver
.5 oz Patrón Citrónge Lime
1 oz Fresh Lime Juice
.5 oz Ginger Syrup
 Barspoon Jalapeño Oil
 Dash rosewater
 Rose petal sea salt
Combine all ingredients in a cocktail shaker and shake with ice to chill. Strain into a chilled cocktail coupe that has been half-rimmed with rose sea salt, and top with a dash of rose water. Garnish with a rose petal, if you have one!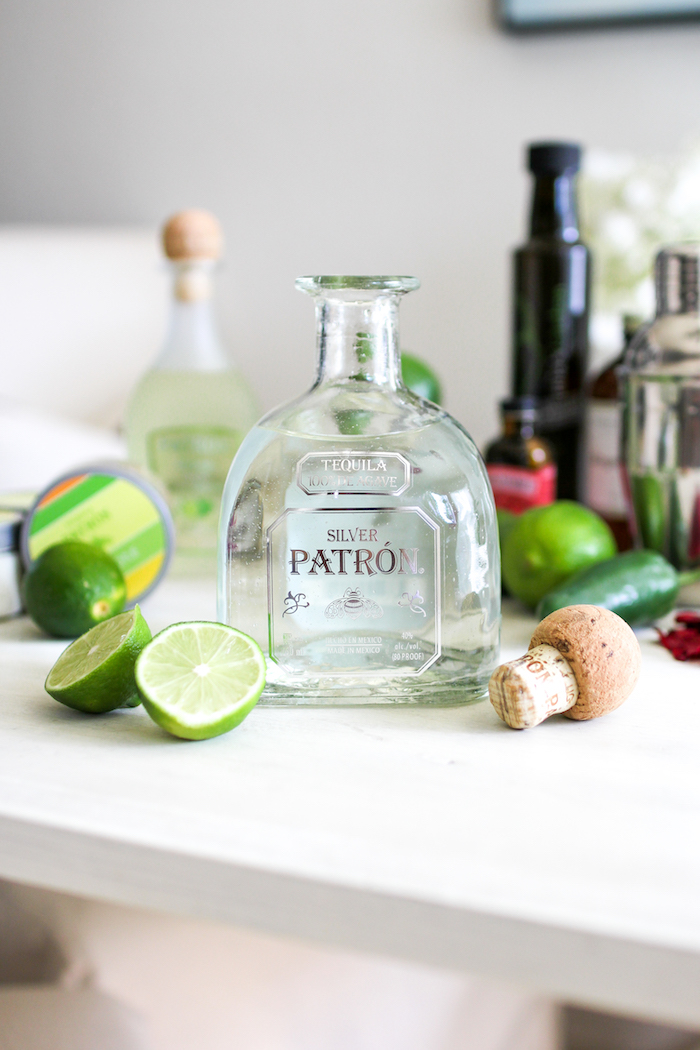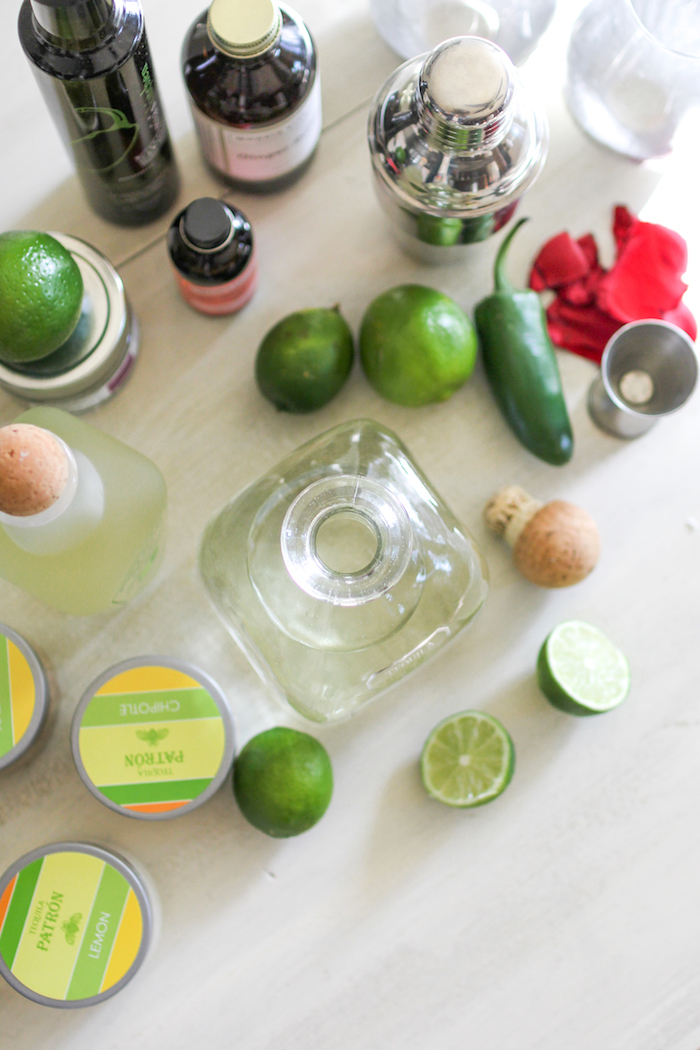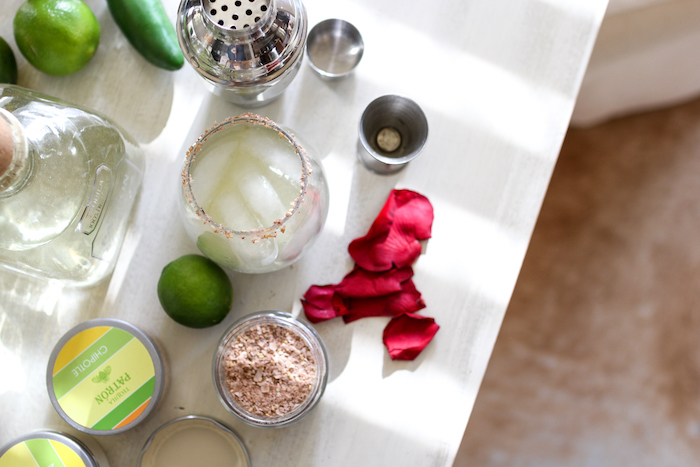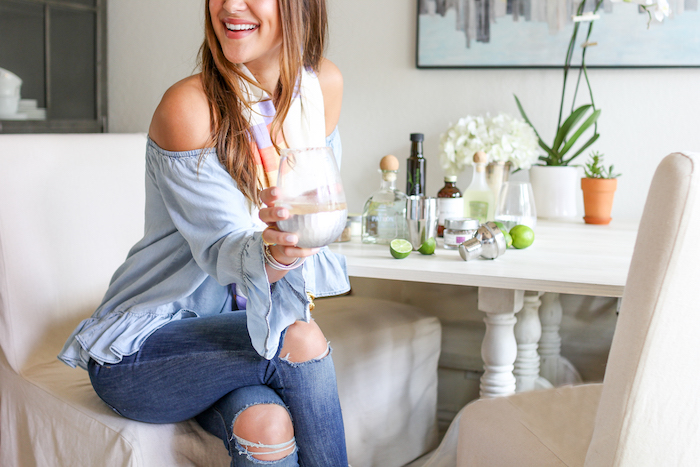 top | denim | scarf c/o Paisley + Sparrow, handmade in Ethiopa! | cable bracelet 1, 2, 3, 4 | gold chainlink bracelet | statement ring
AND, if you're not necessarily a margarita lover, Patrón offers a little quiz that you can take to find your perfect tequila cocktail here! My result was the Jalisco Mule, which looks absolutely delicious.
I hope some of you will try this recipe at home for Cinco de Mayo, along with the mandatory items – like tacos and queso.  I'm currently in Bermuda, and Christian warned me that this Patrón might be gone when I return… he loves it (it's pretty much all we drank on our recent trip to Kauai).
Thanks so much for reading!  XO –
Selected for this opportunity as a member of Clever Girls, all content and opinions are my own.