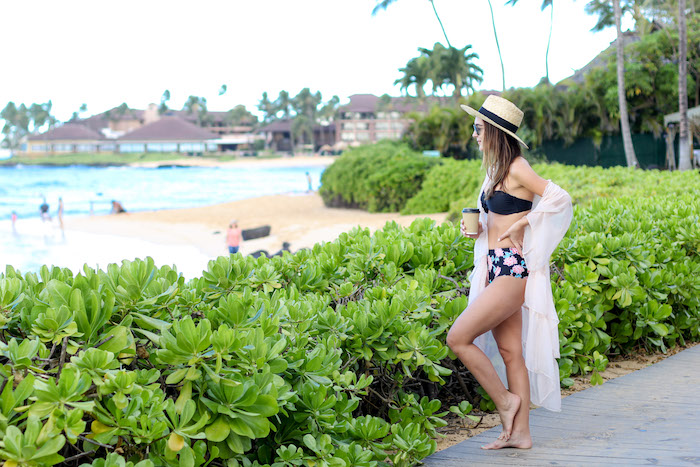 I was planning to put together just one post on our trip to Kauai and my recommendations for anyone making the trip, but when pulling all of the photos from our week I realized I needed to break it up into two posts! It's like The Hunger Games: Kauai – get it? How the finale is always broken into two parts? Am I delirious? Let's move on.
We knew we would be vacationing in February, but had originally planned to go to Cabo.  After struggling to find a resort that we were excited about (if you have Cabo recs, I'd love to hear!), we said… let's just go back to Hawaii (my Maui recs can be found here)!  We stayed at the Koa Kea Resort, and had the most amazing time.
Christian is more interested in smaller, adults-only hotels rather than large resorts with multiple pools, etc.  I like both, so I'm happy to go with his preference while we are a family of two!  We chose to stay on the south side of the island that doesn't get as much rain as other parts of Kauai, and there are so many beautiful resorts in the area. Today I'm going to share photos snapped at the Koa Kea, and for my second Kauai post I'll share the other restaurants and beaches we visited!  We usually divide our vacations into one part relaxation and one part exploring – so today, let's relax. 🙂
hat, sunnies, similar swim top (under $25)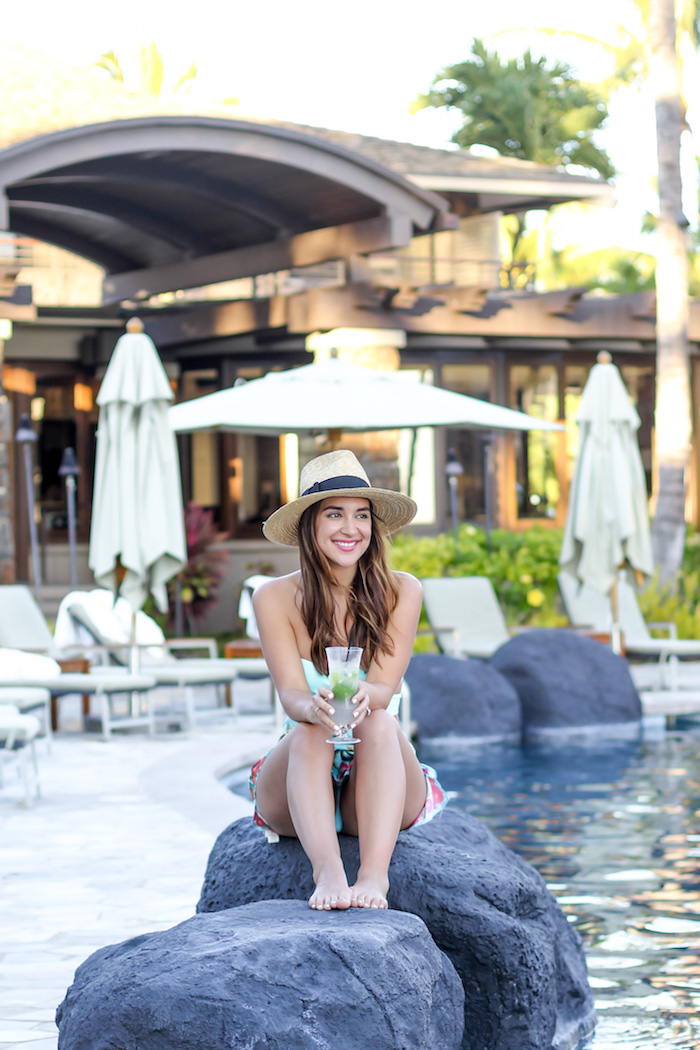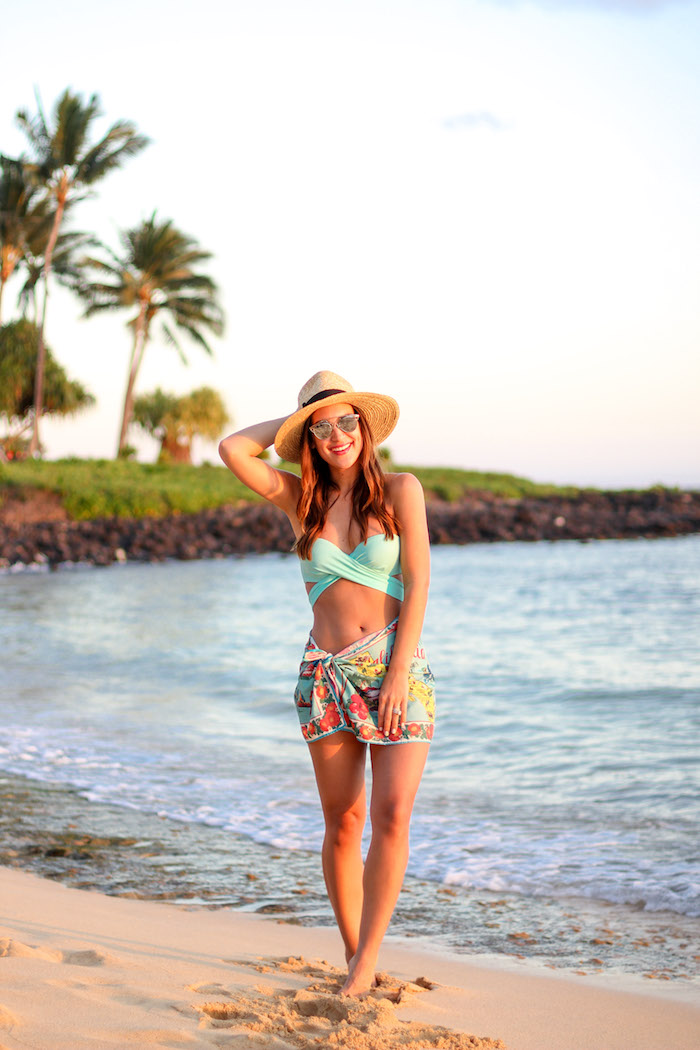 hat, sunnies, swimsuit here and here c/o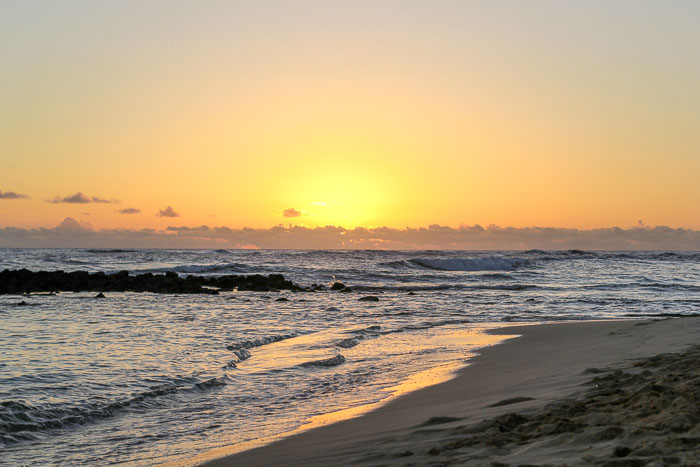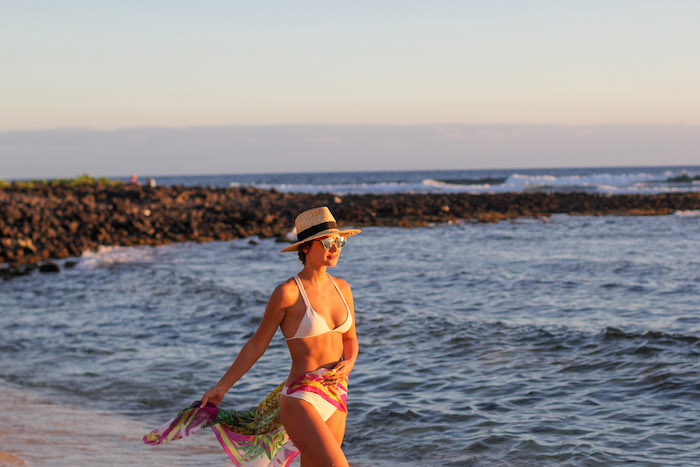 hat, sunnies, similar swim top (under $25), sarong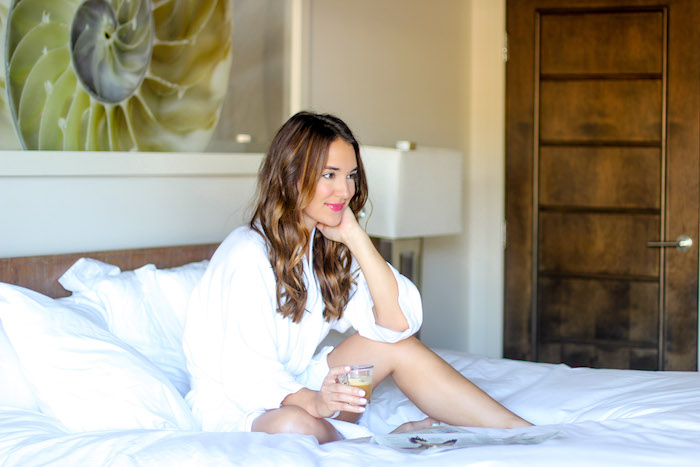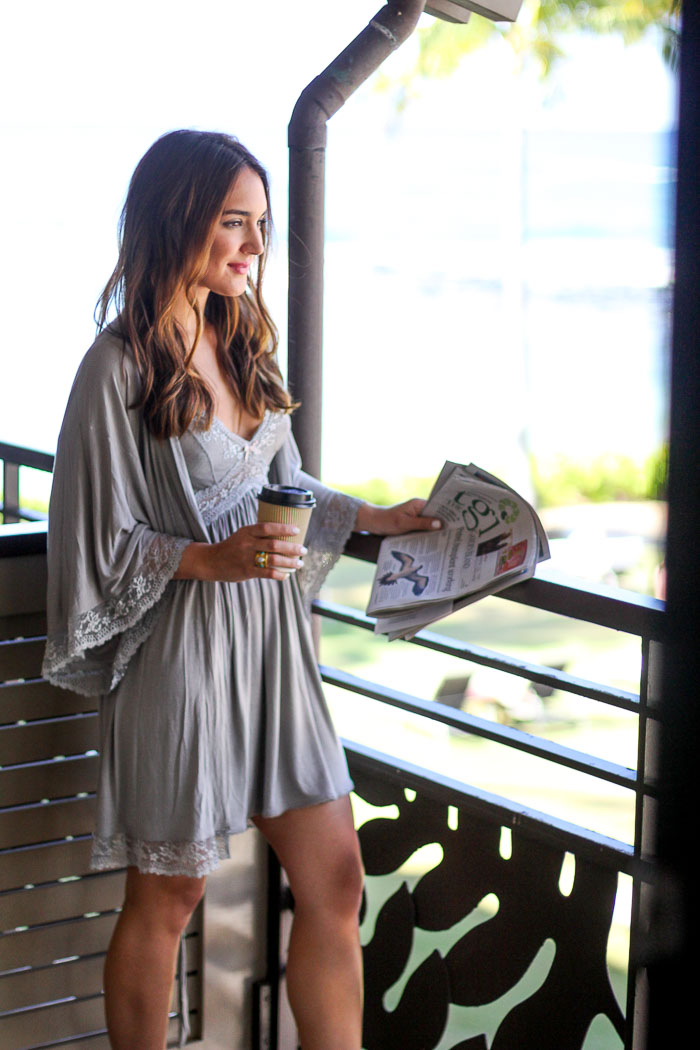 nightie, similar robe c/o, majorly obsessed with these right now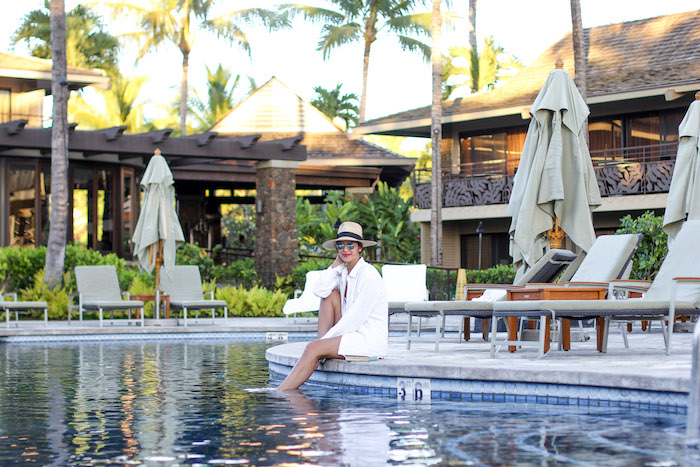 hat, sunnies, swimsuit, sarong, bag c/o
dress c/o, similar heels here and here, hat, sunnies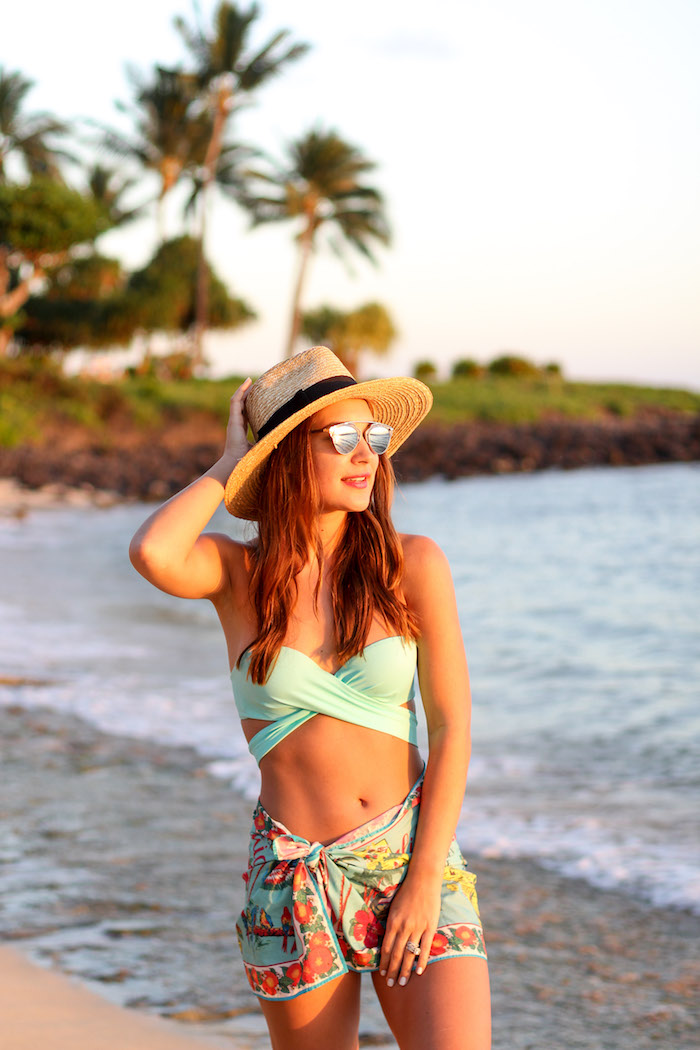 coverup c/o (also love this one), hat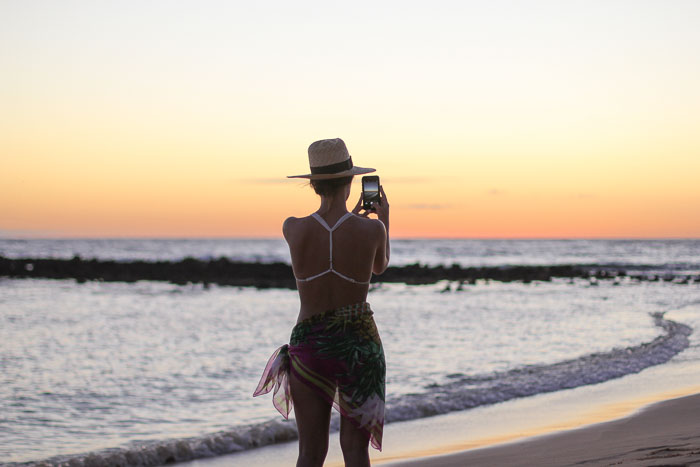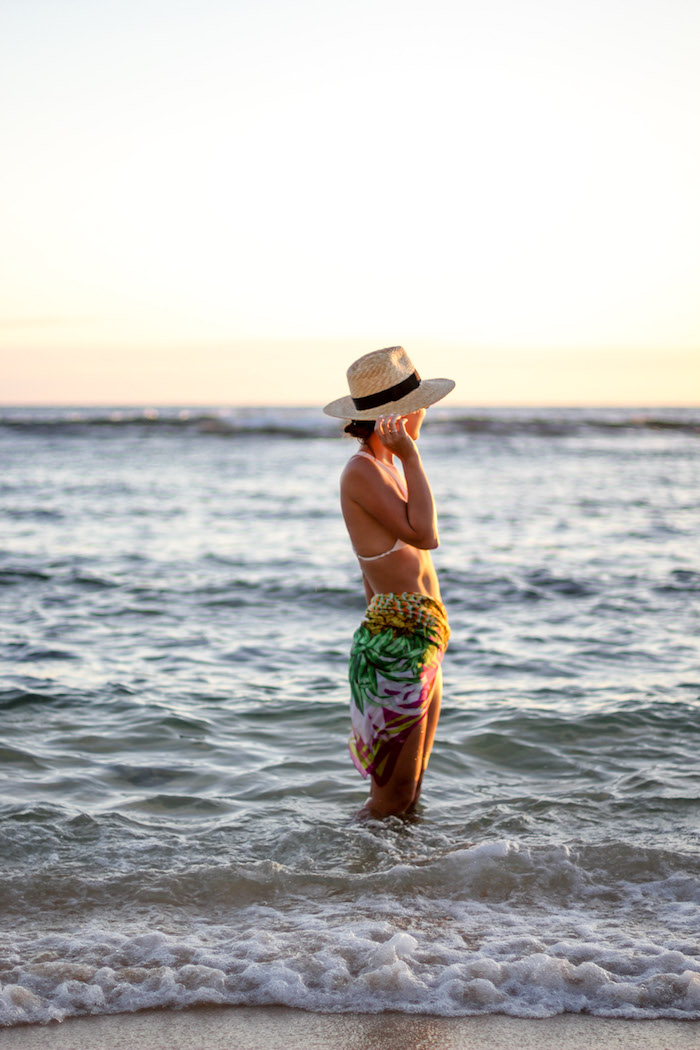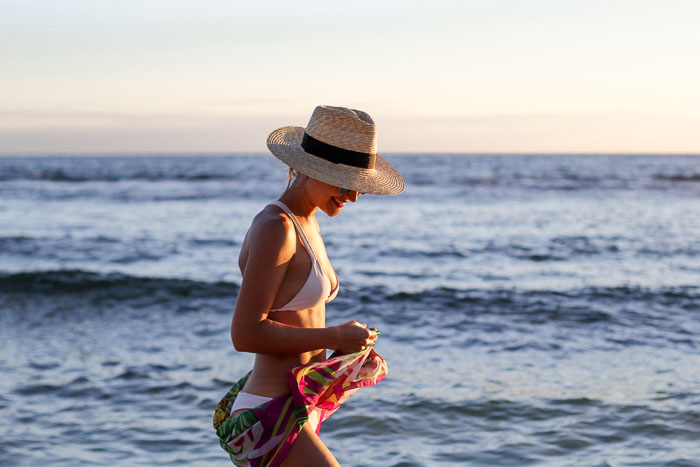 Then I asked Christian to let me take a photo of him, and this is what I got…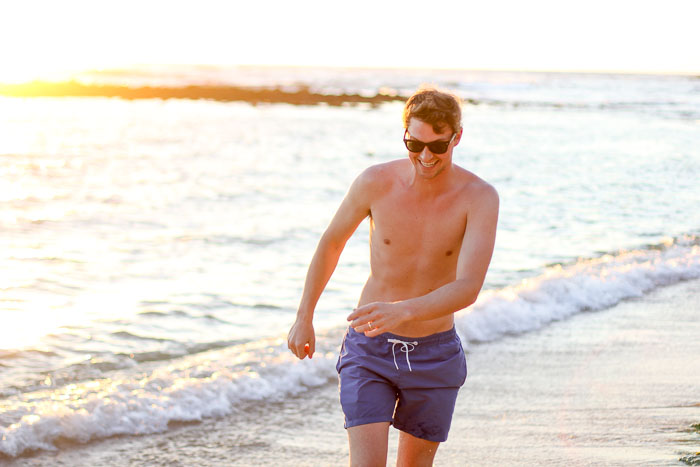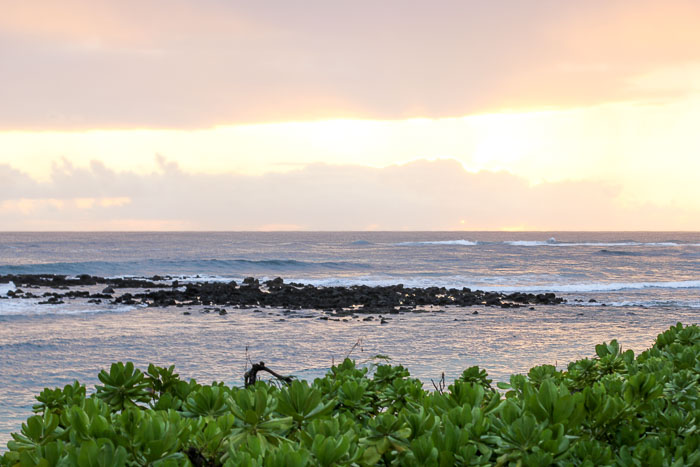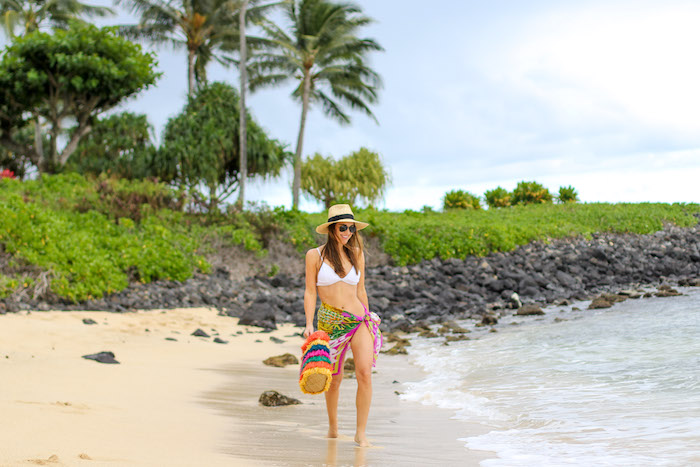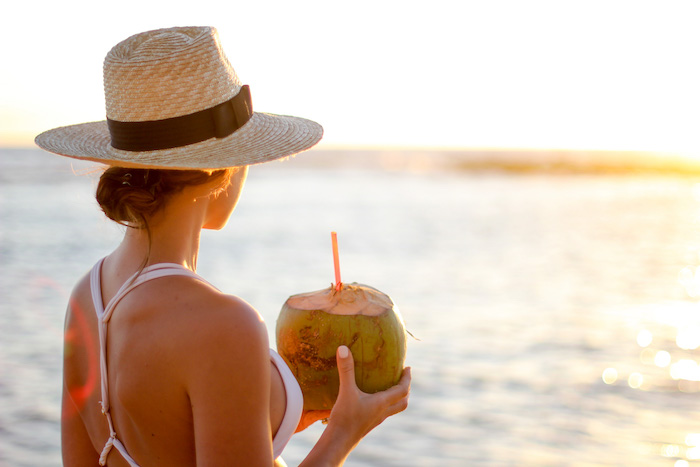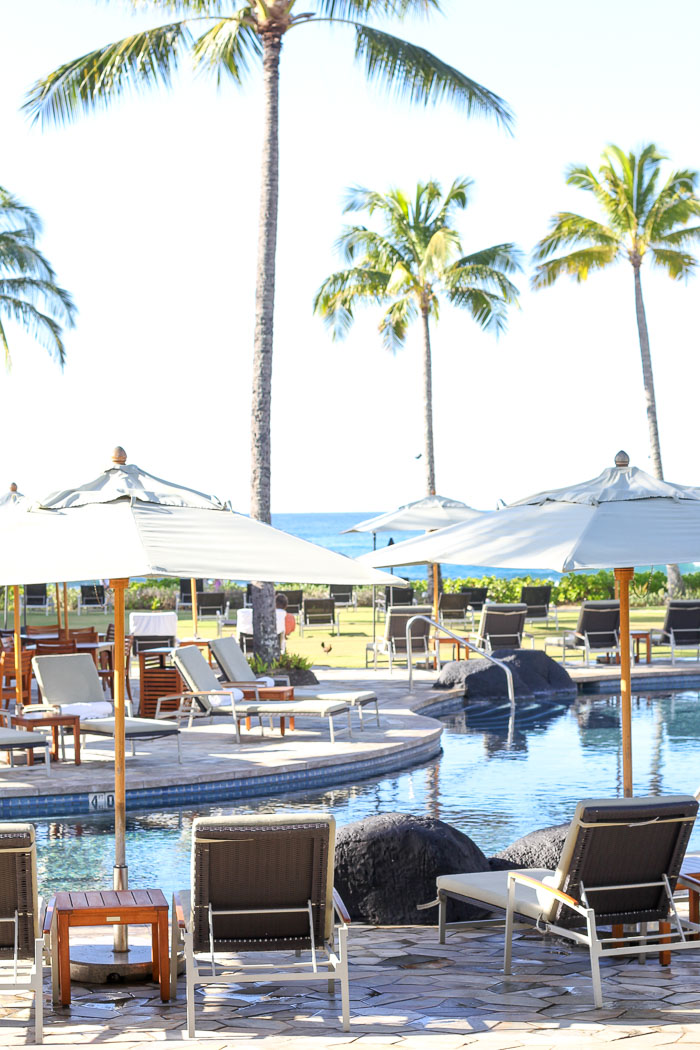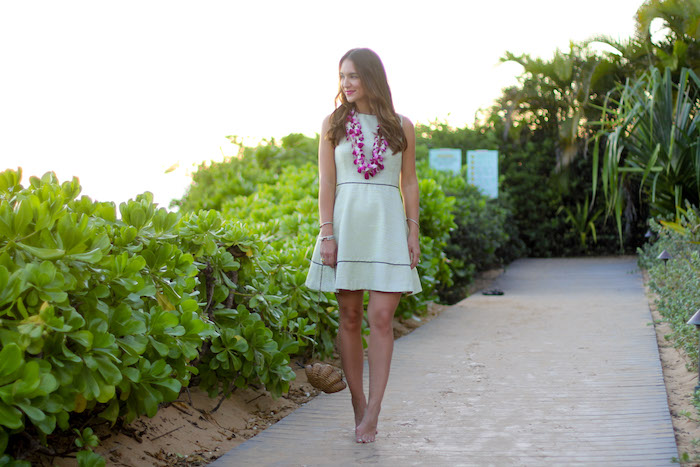 dress c/o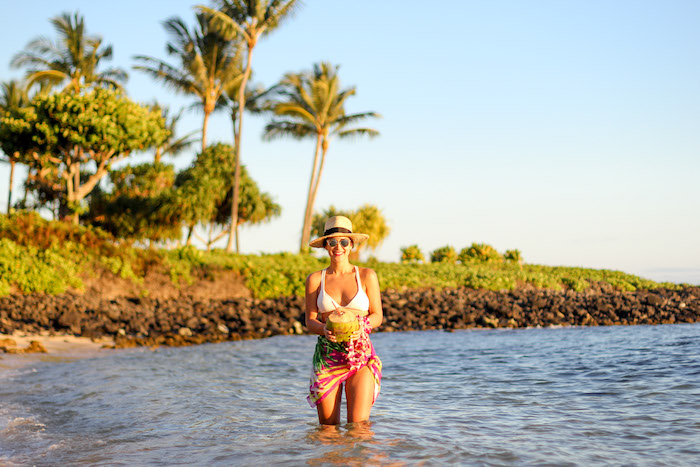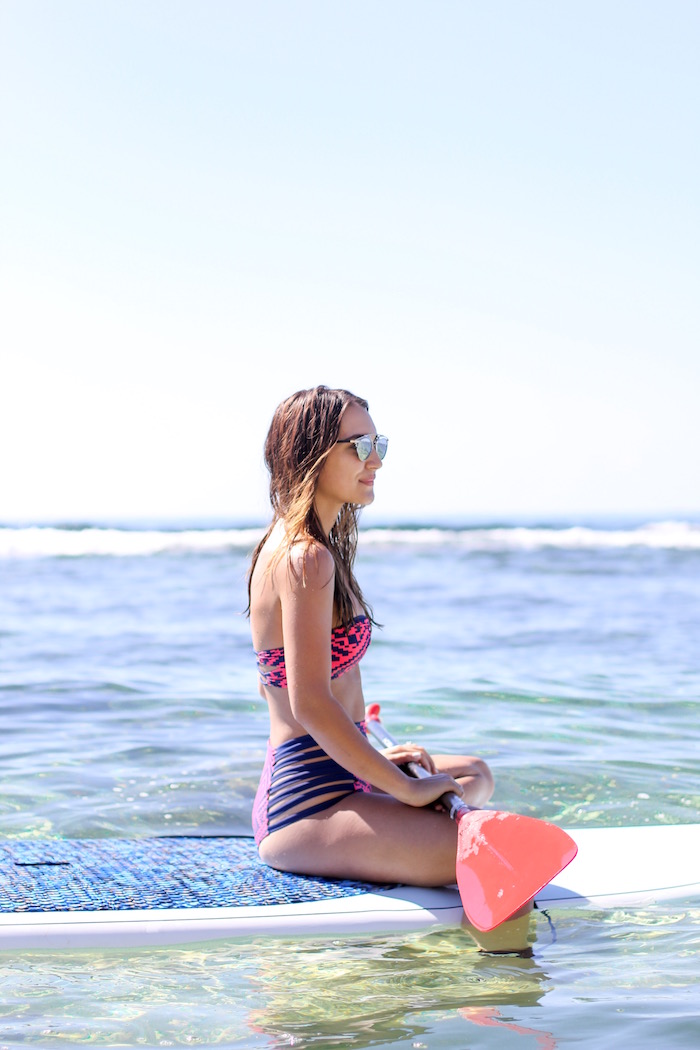 other photos taken at the hotel here and here
The Koa Kea has an amazing breakfast and dinner at Red Salt.  We had breakfast in the restaurant one morning and room service for breakfast on the balcony on our last day and both times it was fantastic. The Lemon Pineapple Soufflé Pancakes and the Avocado Toast = yes.  A few nights a week they also have a sushi chef who comes to the hotel, and we had sushi on our last night – it was delicious!
Watching the sunrise each day from our balcony and watching the sunset with our toes in the sand had to be the peak of each day, and every day looked more beautiful than the last.  There was one night we sat on the beach drinking out of a coconut, watching the sunset and laughing deliriously (que Christian's karate chop above).  It was one of those moments that I know I'll never forget and reason 1349349387 why C is my favorite travel partner in the world.
At the pool, the mojitos are fantastic, but we also bought some Patron, Frescas and limes at the beginning of the week to make fresquilas.  I think I got Christian hooked!  Every room at the Koa Kea has an empty refrigerator which is fabulous if you want to buy some fruit to snack on or of course, cocktails to sip on.
At the pool they offer snorkel, surf, bodyboard and stand-up paddleboard rentals, so we paddleboarded one day and Christian surfed one day.  Paddleboarding in Hawaii is my favorite because the water is so calm – it is so peaceful. C was paddlin' all around, getting his cardio on and I was like… I'm just going to lie down.  If there's a shark, someone yell at me, kthanks.
Thank you guys so much for sharing all of your amazing recommendations with us while we were on vacation! My second post is going to share all of the other places outside the hotel we visited.  I took notes while we were there so I wouldn't forget, so stay tuned! Thanks so much for reading – XO –