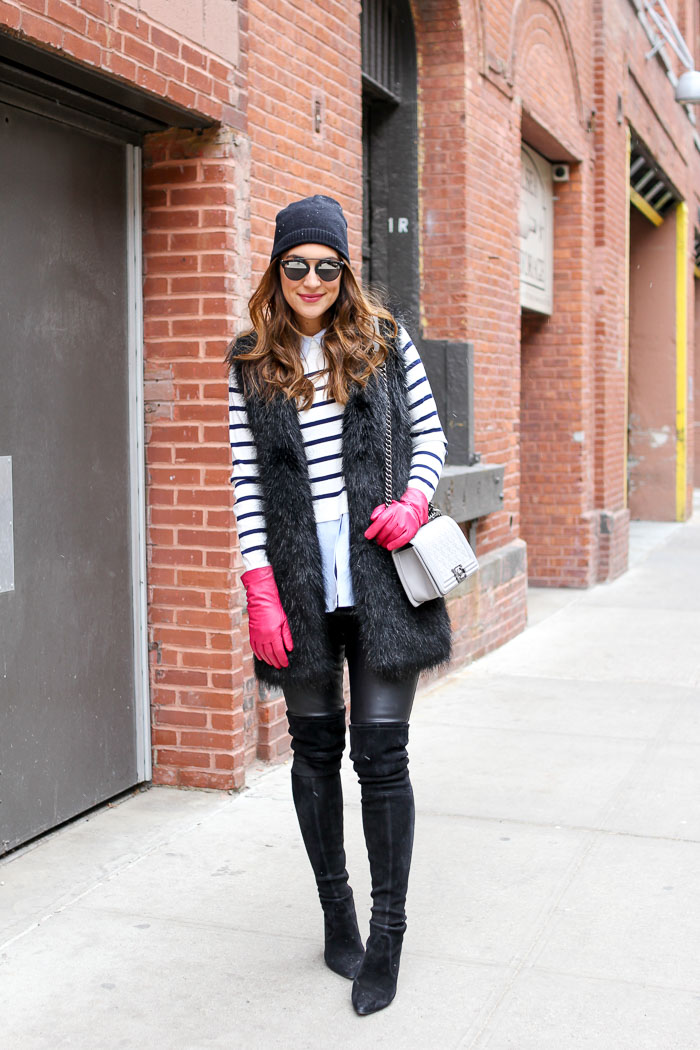 While I thought this look was going to be my favorite outfit I packed for fashion week (and I do love some black and gray), but on our last day in New York, I was rummaging through my suitcase to find something to wear.  I packed for the trip when it was around 90+ degrees in California, so I wasn't as meticulously planned as I usually am!
SO, I pulled out the faux leather pants I'm obsessed with and the cutest two-in-one shirt/sweater (it's only one piece of fabric so it cuts some of the bulk that happens when layering).  I still needed a little something, so I layered the vest, and I thought… why didn't I think of something like this sooner?
The lesson here – there's always something brand new in your closet.  When you're in a rut, just try pairing some pieces together you may not have considered before, sometimes you will really surprise yourself!  Maybe it's the Carrie Bradshaw in me, but I love playing in my own closet and seeing how I can maximize pieces I already own. Layering is a great way to do this – pairing a dress with a sweater, layering a top over a dress, wearing a short dress with denim, tucking a sweater into a skirt… get creative!  Before you know it, it's like you went shopping again, except you spent $0 and your husband isn't lecturing you about your "shopping budget."  Oy!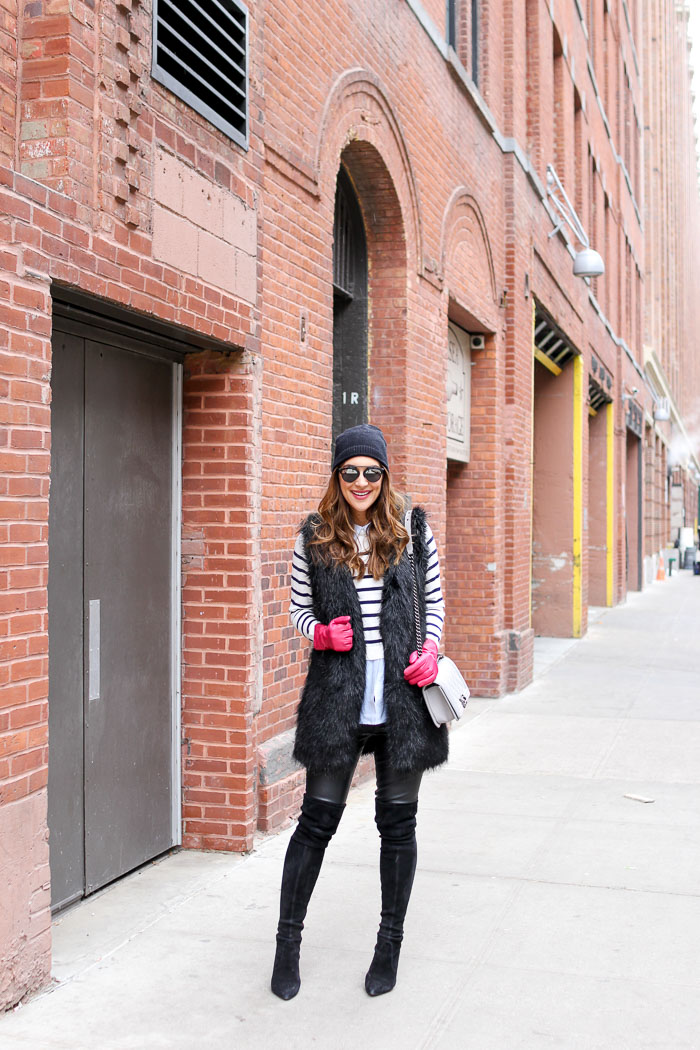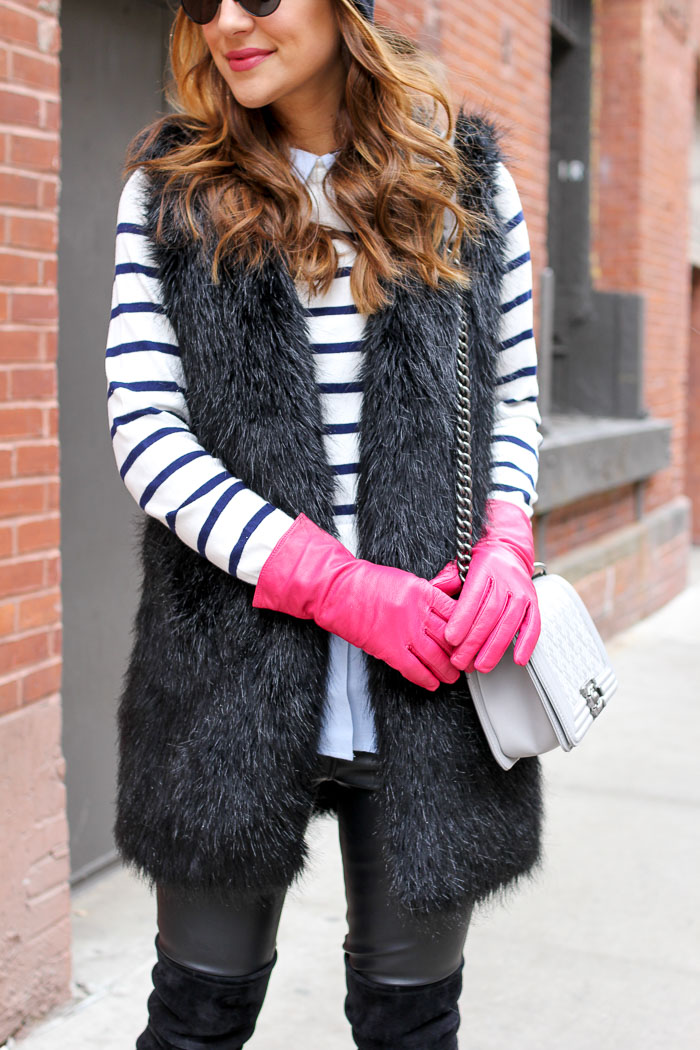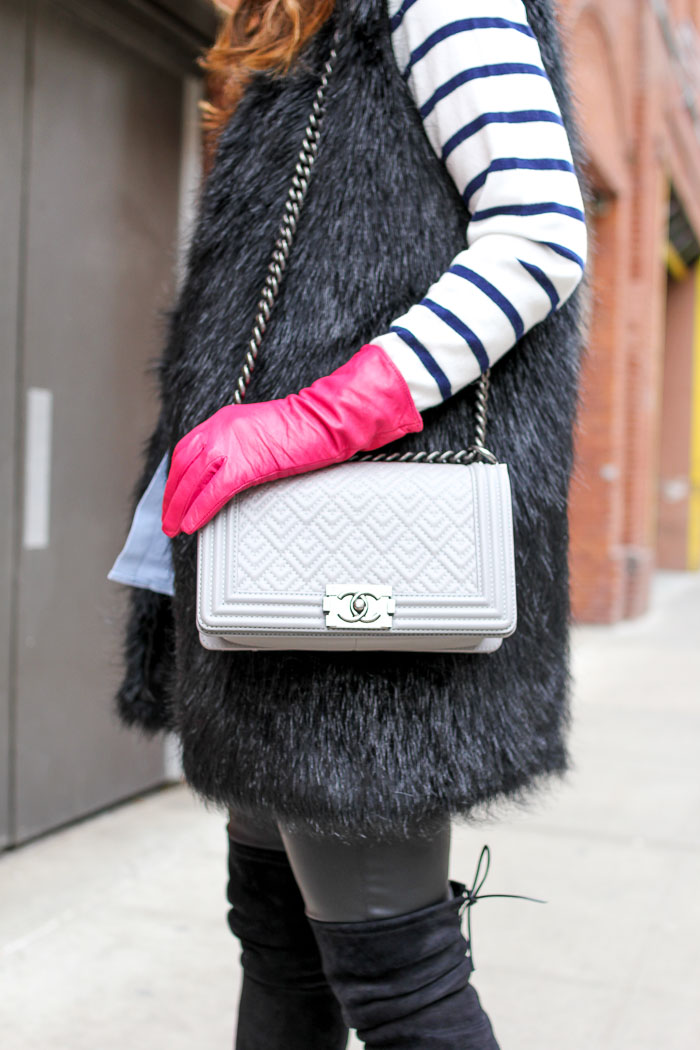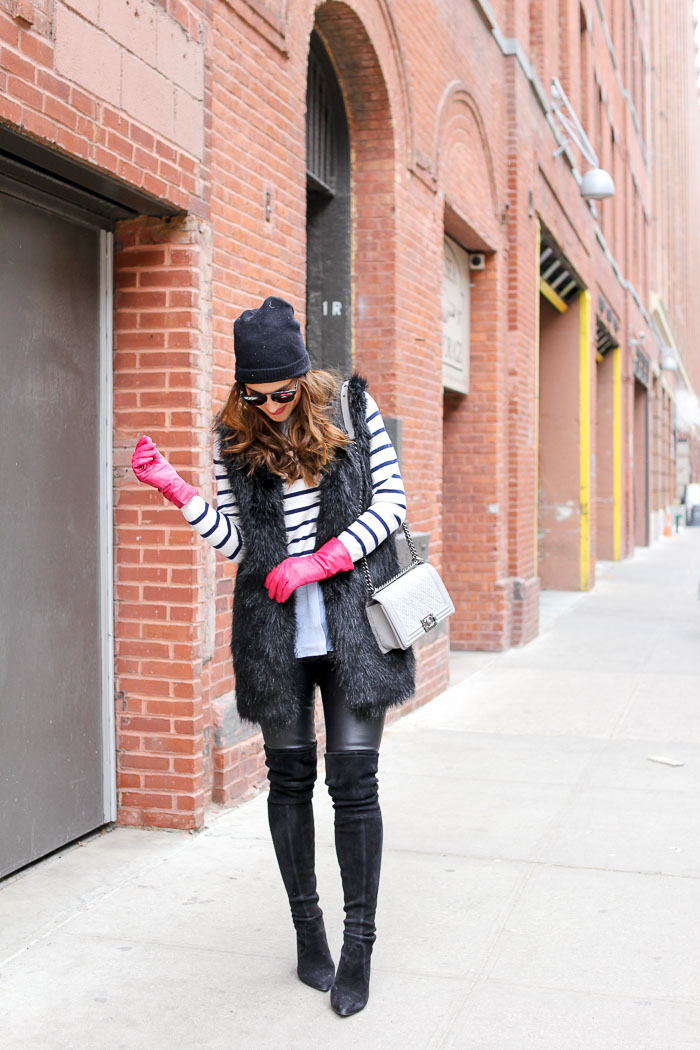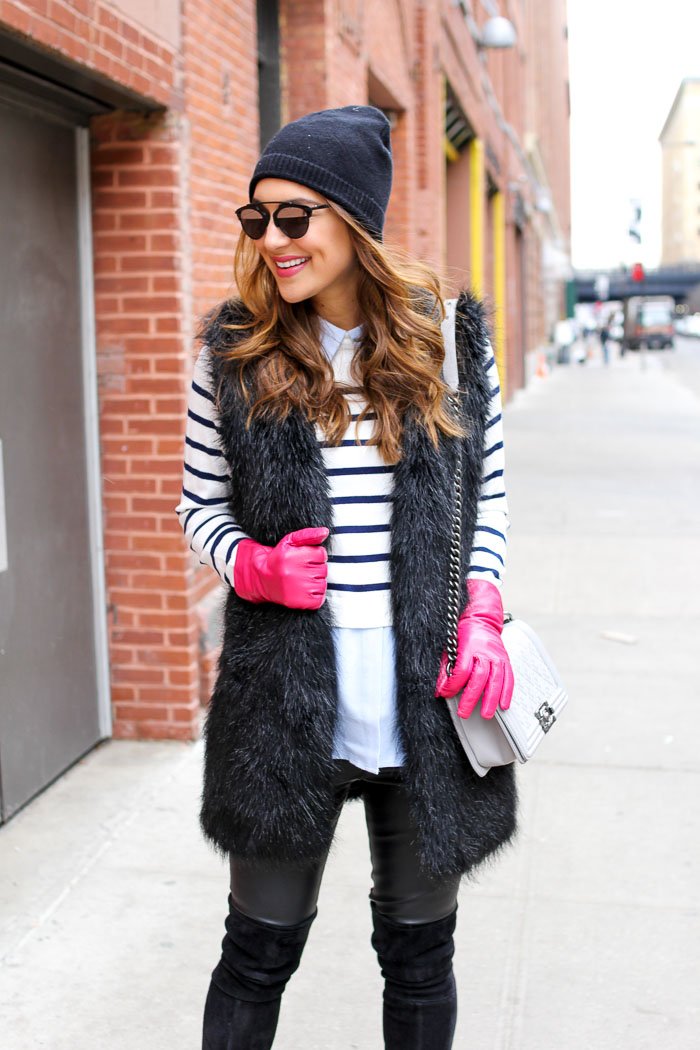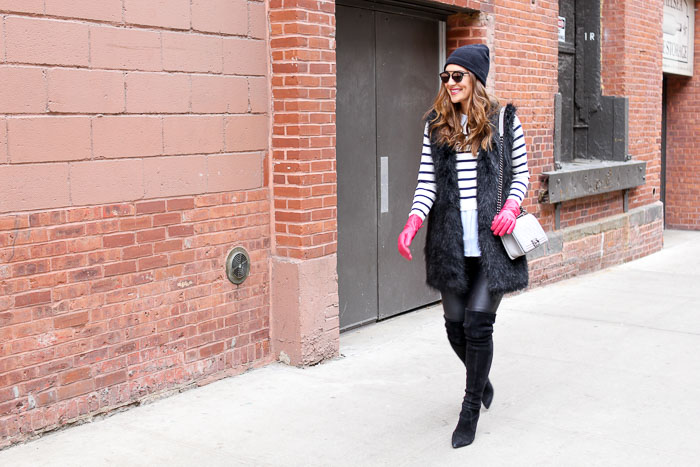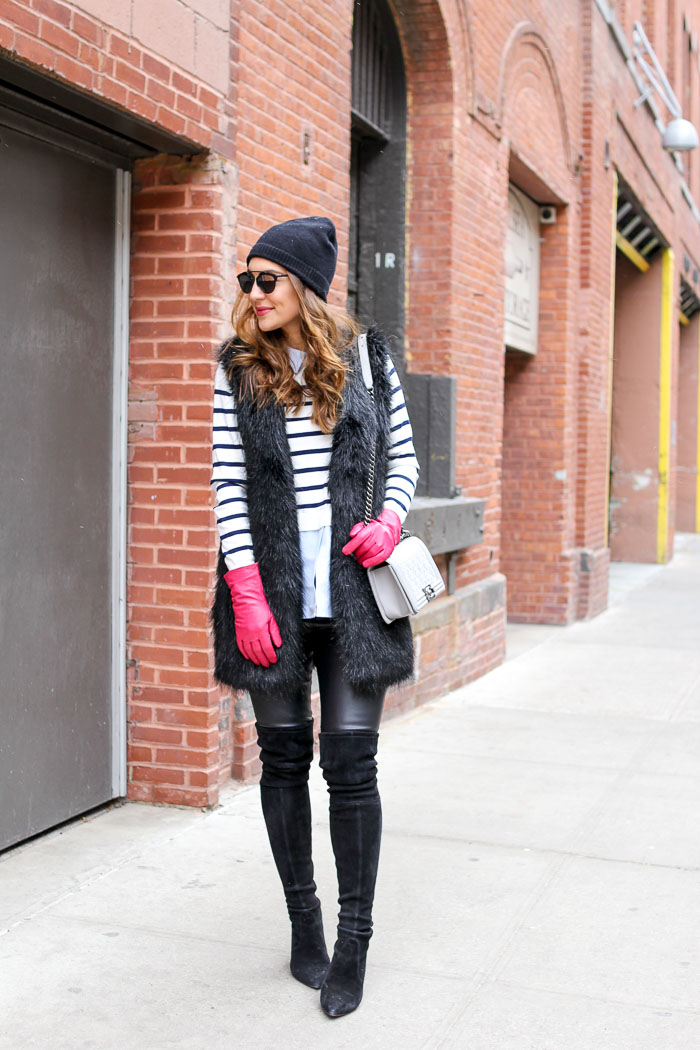 photos by My Style Diaries
shirt c/o | similar vest | similar gloves | pants – sold out, love these and these | bag, also love this one | boots, similar look for less here | similar beanie (on sale!) | sunnies (only $16!)
Thanks so much for reading – and if you have any creative outfit pairing ideas that have worked for you, I'd love to hear! XO –