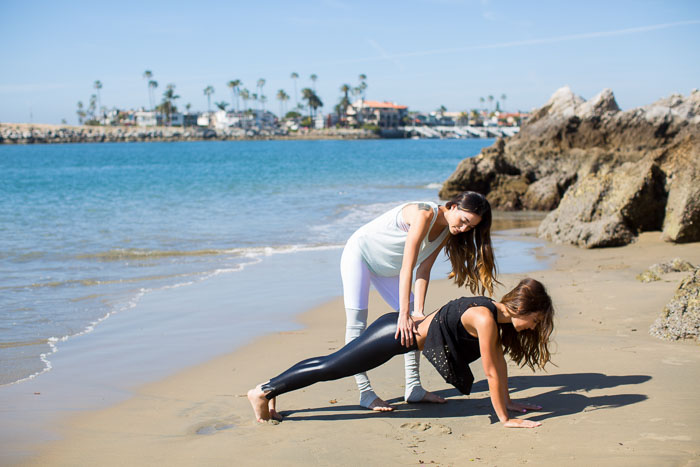 I'm so excited to share a different kind of "style" post with you guys today!  I love my yoga pants. Who doesn't? I wear them when I'm doing Pilates, yoga, walking the dog, and often with no makeup on my sofa while working (let's be honest).  I shared the cutest, colorful workout gear from Carbon38 back in September here, but today I'm sharing an edgier, sleek look with yoga pants (yes those are stretchy yoga pants) that are so cute, I think I could wear them with heels and a sweater. Obsessed!
With the new year having just kicked off, it's time to fall in love with fitness again, and when you have cute gear (cue one of my favorite Portlandia skits, "get the gear"), it can be the extra push you need to get started.  Carbon38 has so many stylish exercise pieces that can take you from your class to lunch – I love that.  We're talking real life wardrobe pieces!
Personally, I fell into a fitness slump once I left my full-time day job in September to work on my blog full-time.  All of the studios I loved (yoga, pilates, spin) and the beach where I would walk Bailey after work – all of these locations are now 20+ minutes away, and that distance doesn't motivate me to get in the car to go exercise.  I've been floundering trying to find my new spot and routine (although I really want to try this place out), and it's time to stop making excuses and get to it!
It was such a privilege to meet with Aerial in Corona del Mar to learn some new moves and enjoy a quick yoga session on the beach.  Stretching out your muscles on the beach with the water washing up on your feet… I think this is what heaven is like.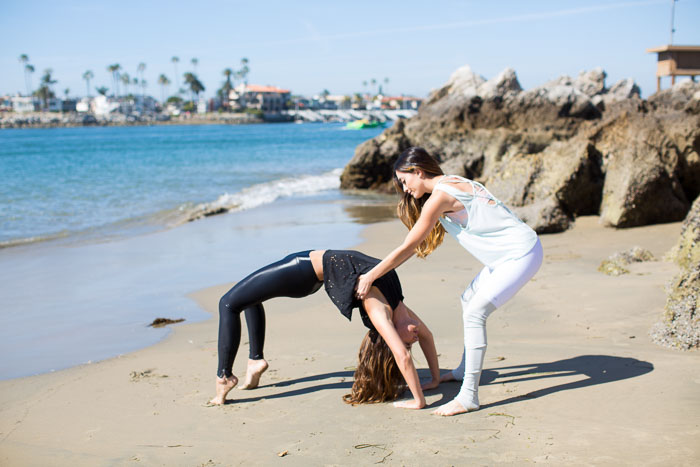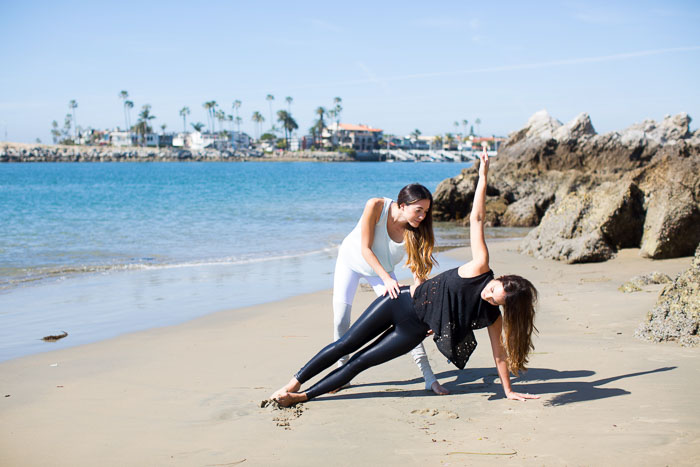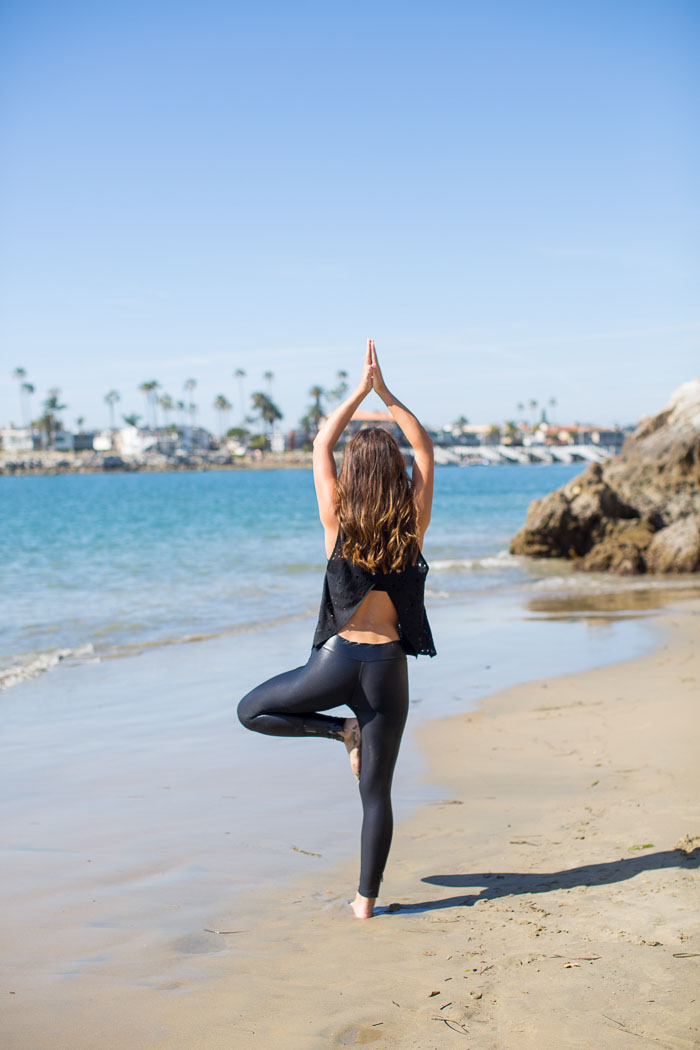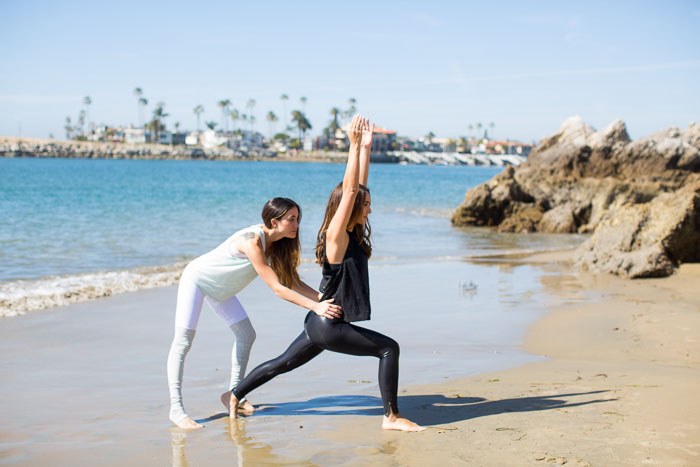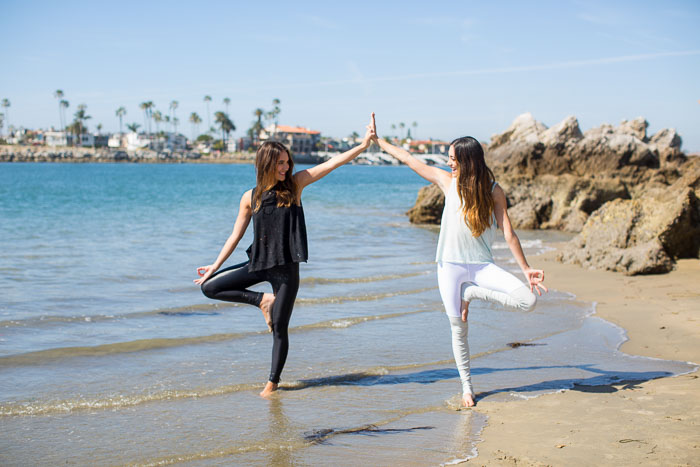 photos by Taylor Cole

pants, sports bra, top c/o Carbon38 | jacket c/o | scarf c/o | sneakers c/o | bag | yoga mat | sunnies, similar look for less here
Can we stop and talk about how ridiculously cute Aerial is? When she walked up, her energy was so positive and infectious, she had me doing all kinds of poses and things I don't think I would normally have been so open to, but she's that kind of person.  I loved every minute with her, and if you are in the LA area – you've got to hit up one of her classes! She is cute as a button and just as beautiful on the inside. Adore!
I linked this exact outfit above, and I also included some of my current favorites from Carbon38.  What's your exercise of choice? How do you get all the stress from you day out? I'd love to hear what you guys love, and if anyone has tried the spin/pilates two-in-one class, tell me what you think!
Thanks so much for reading!
Sponsored by Carbon38