It's no secret that I'm usually traveling solo or with girlfriends because Christian's work schedule is brutal, but every now and then an opportunity comes up that he can come with.  We look forward to it for weeks, and then it's like a mini-honeymoon!
When the Ritz Carlton Rancho Mirage invited us to stay the weekend, it was a no brainer. I've stayed at the Puerto Rico and Buckhead, GA properties, and it's always a fabulous experience.  We get to the desert fairly often, but usually it's related to one of our jobs (so it's not completely relaxing). This time we had the vacation-mindset, and it was definitely a different experience.  Fun fact: Trista and Ryan from The Bachelorette actually got married here in 2003!
When we travel, we usually try to go 50/50 exploring and laying low.  This weekend we had one thing in mind: unwind. The Rancho Mirage property is so beautiful, with multiple restaurants and pools, I knew we had no reason to leave.
Christian's favorite parts were probably the incredible breakfast at State Fare Kitchen, the lawn of games (cornhole, bocce ball, etc.) and the fire pits at night – we had one right outside our room. It was so cozy! My favorite parts were the mouthwatering dinner at The Edge (the view is as incredible as the food), the spa morning and of course… the daily candy bar in the lobby from 12-5PM.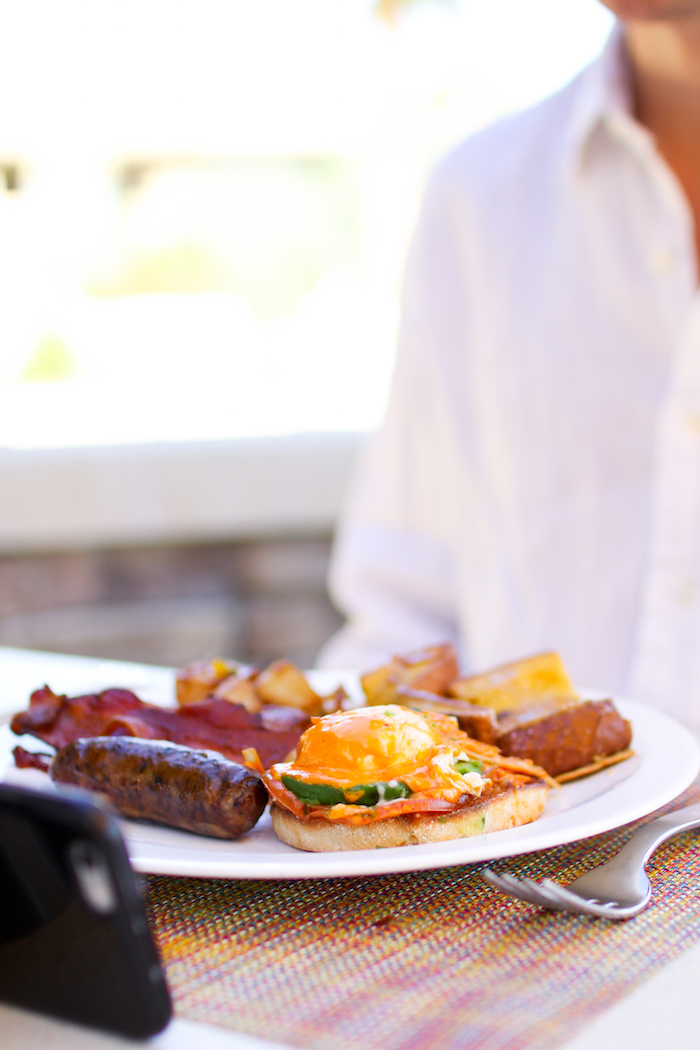 My breakfast date (above), watching the Ole Miss game at the table.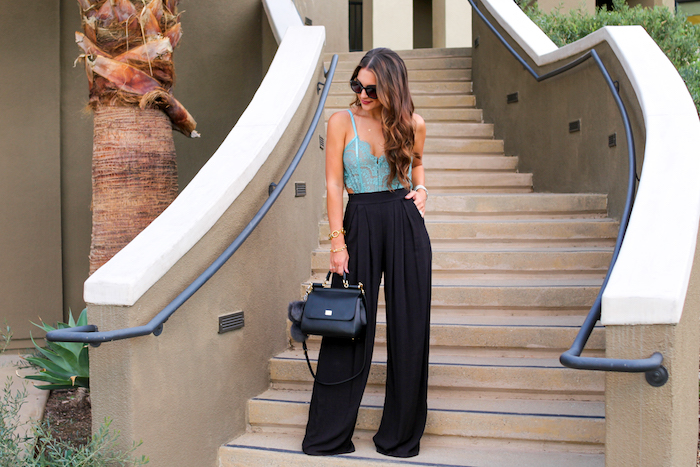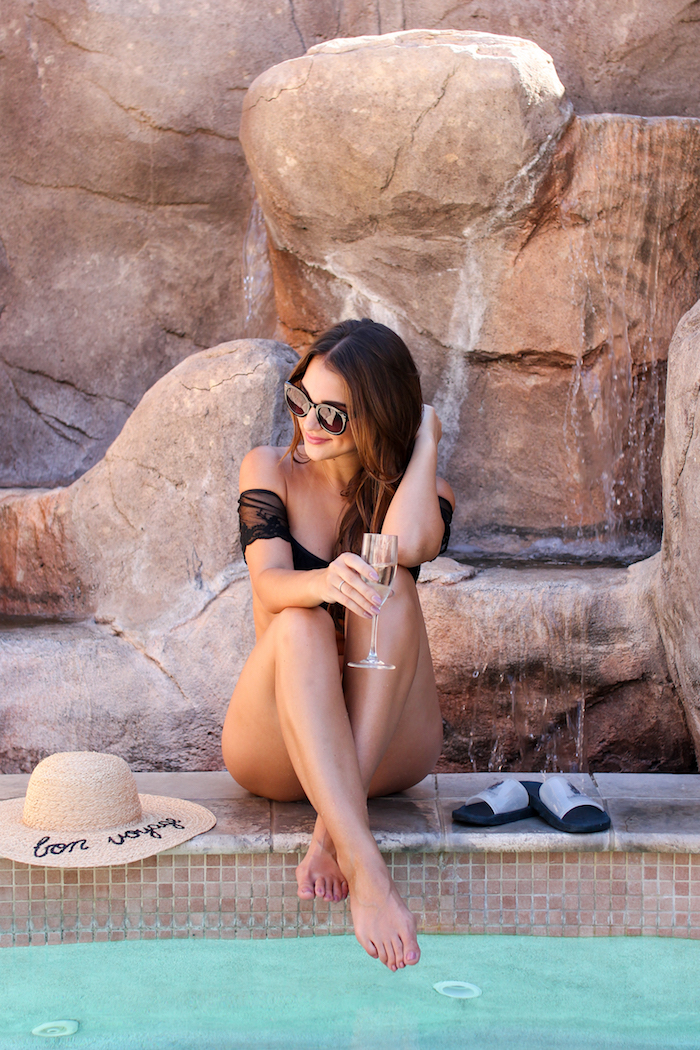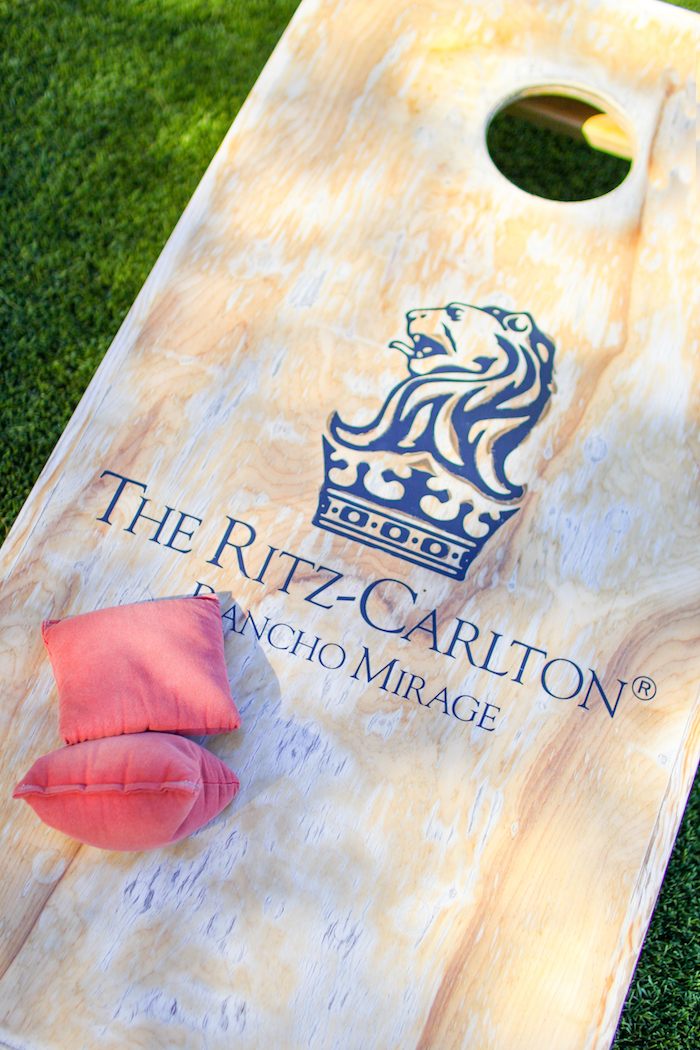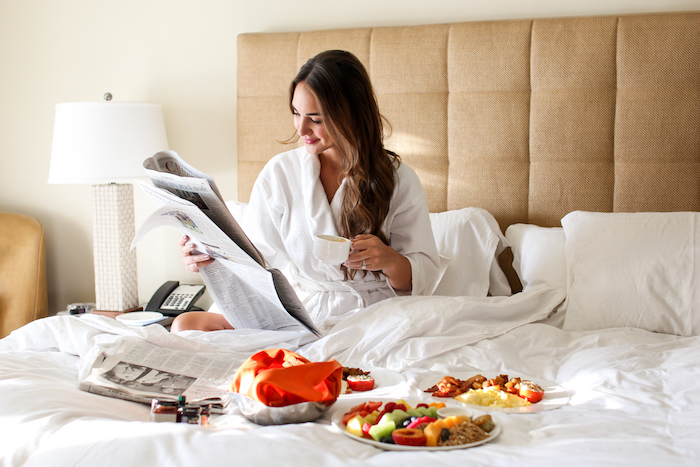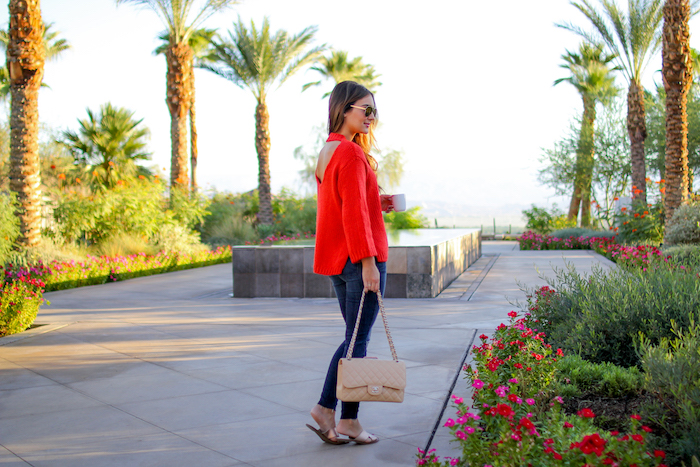 Shop my outfits from this trip above or by clicking on the thumbnail images here!
Do you have a favorite resort where you like to stay and completely disconnect? I'd love to hear. If you have any plans to visit the California desert, I would highly recommend camping up at the Ritz Carlton Rancho Mirage. As Christian and I played bocce ball under bistro lights while listening to live music while we waited for our dinner reservation, and I literally thought – I am never leaving this place.
Thanks so much for reading – XO –