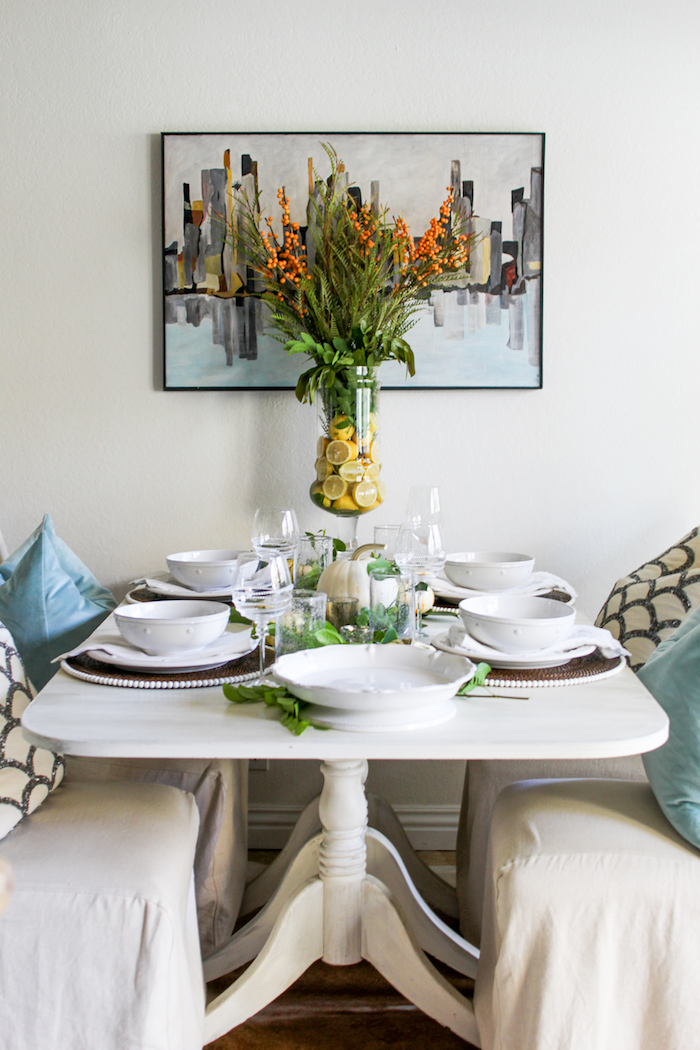 Last week I shared a formal holiday tablescape, but I think we all recognize that not every holiday hosting opportunity is "fancy."  It's always fun to pull out the silver and crystal for a special occasion, but there are also the holiday gatherings that come in all of the weeks leading up to Christmas and NYE, so I wanted to share a more casual holiday tablescape.
When I registered for our wedding four years ago (and I let Christian hang at home while I brought my interior guru sister-in-law instead #bestdecision), I instantly new that Juliska would be the everyday collection that I would use all of the time. Four years later, I still absolutely love it and have added more pieces to my china cabinet.
I'm excited to share this more casual tablescape with you guys, and know that you can always cut costs in table runners by clipping greenery and resourcing your leftover pumpkins or even fruit from your refrigerator.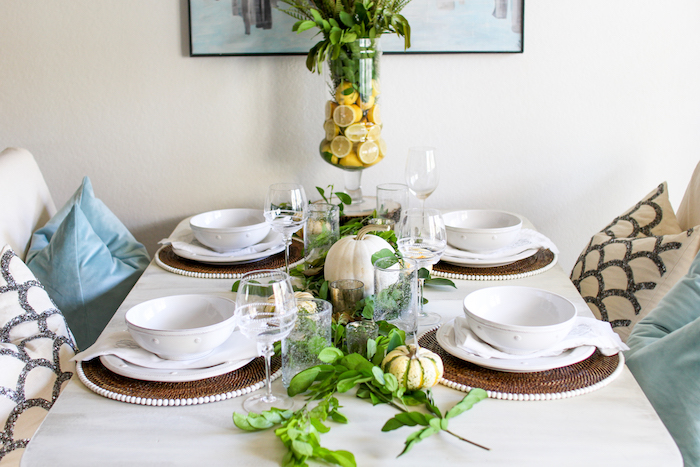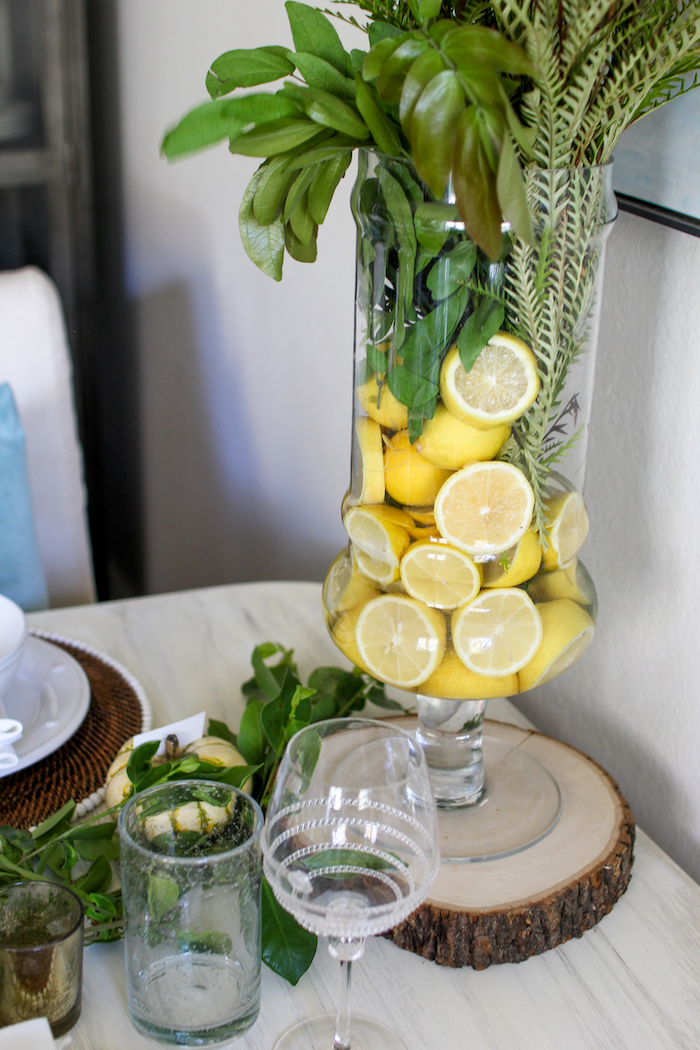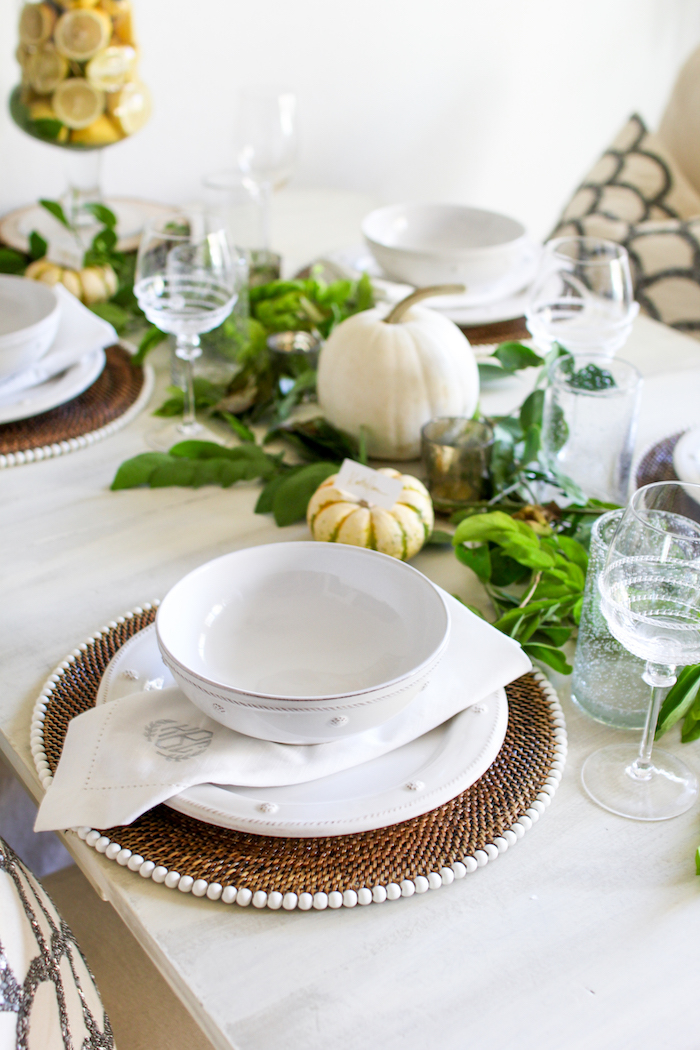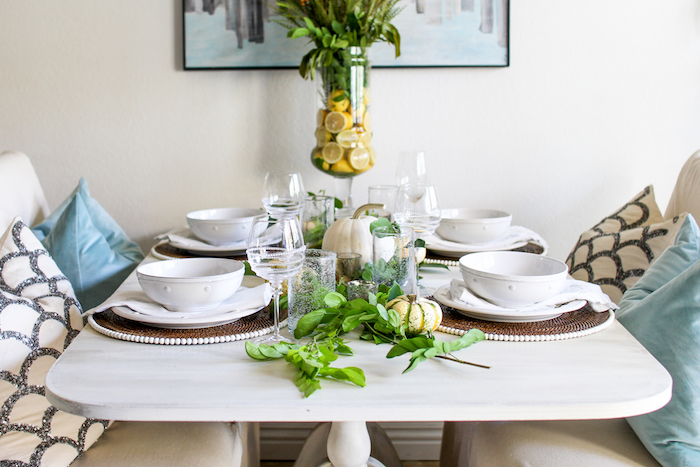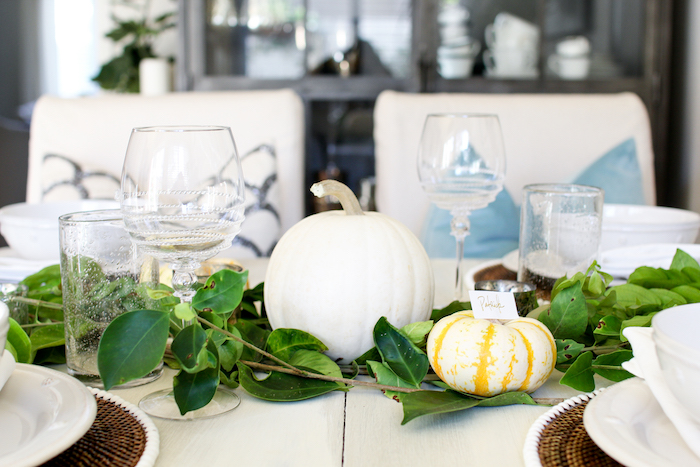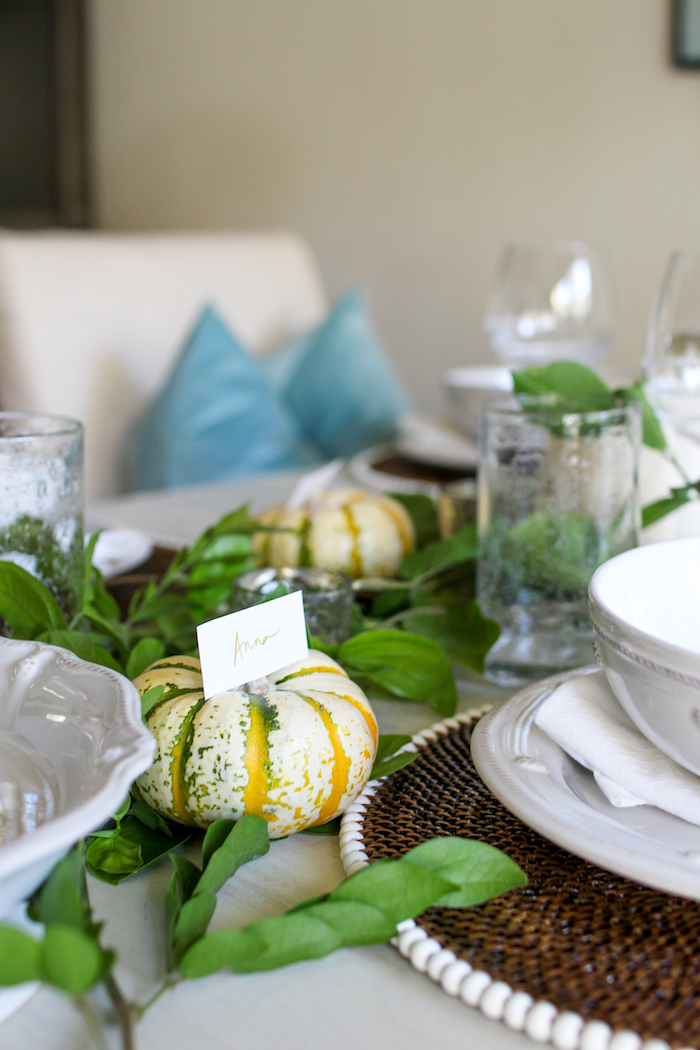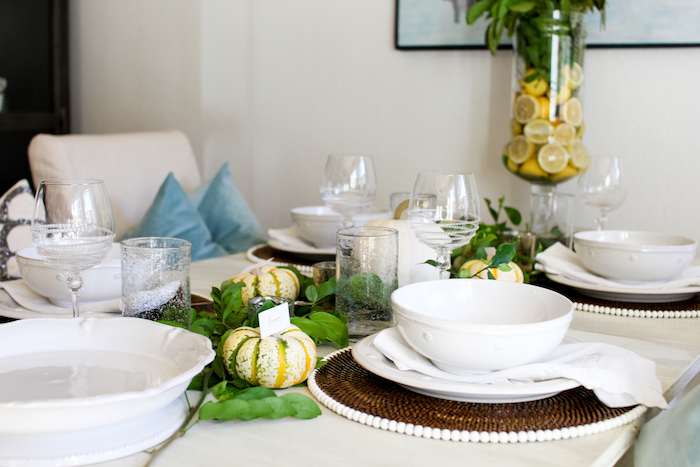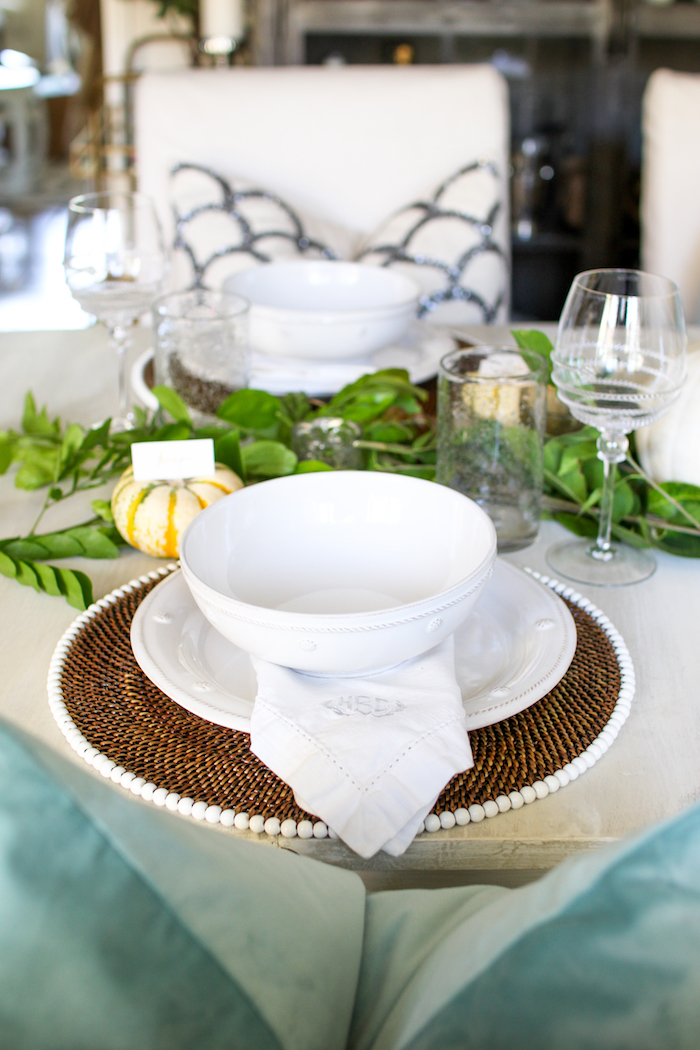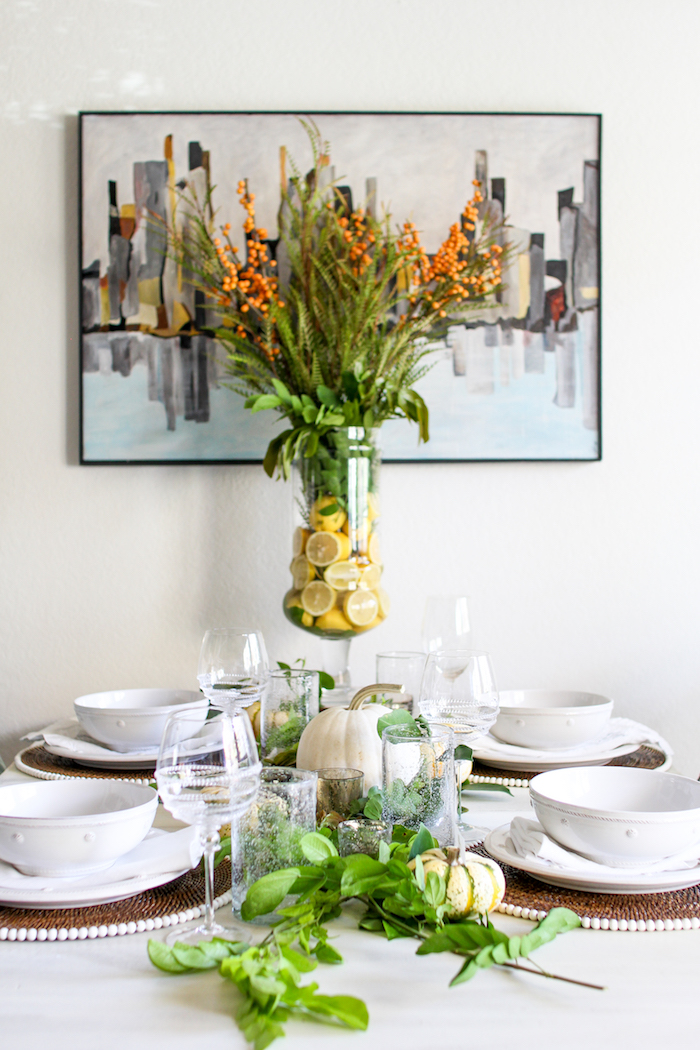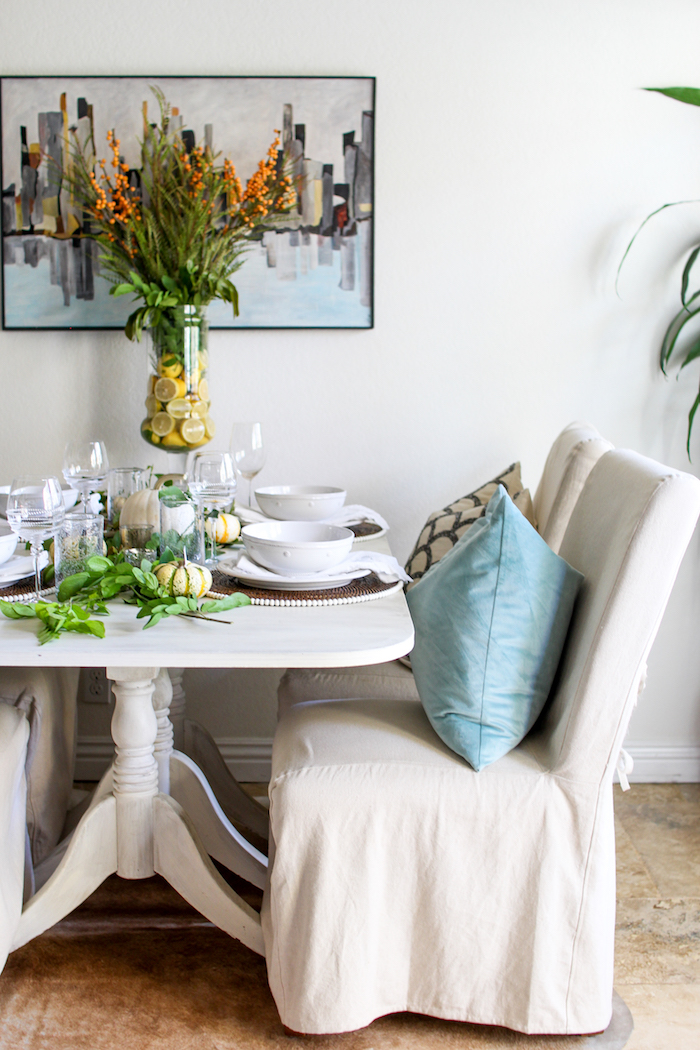 similar placemats | plates | pasta bowls | wine glasses | water glasses | similar platter | love these linens | similar slipcovered chairs
Thank you so much for reading! And if you're also a lover of Juliska, check out the assortment at Saks and Bloomingdale's.  I'm not going to lie, Christian and I are in love with these pasta bowls. We've been using them for everything!
Happy decorating! XO –