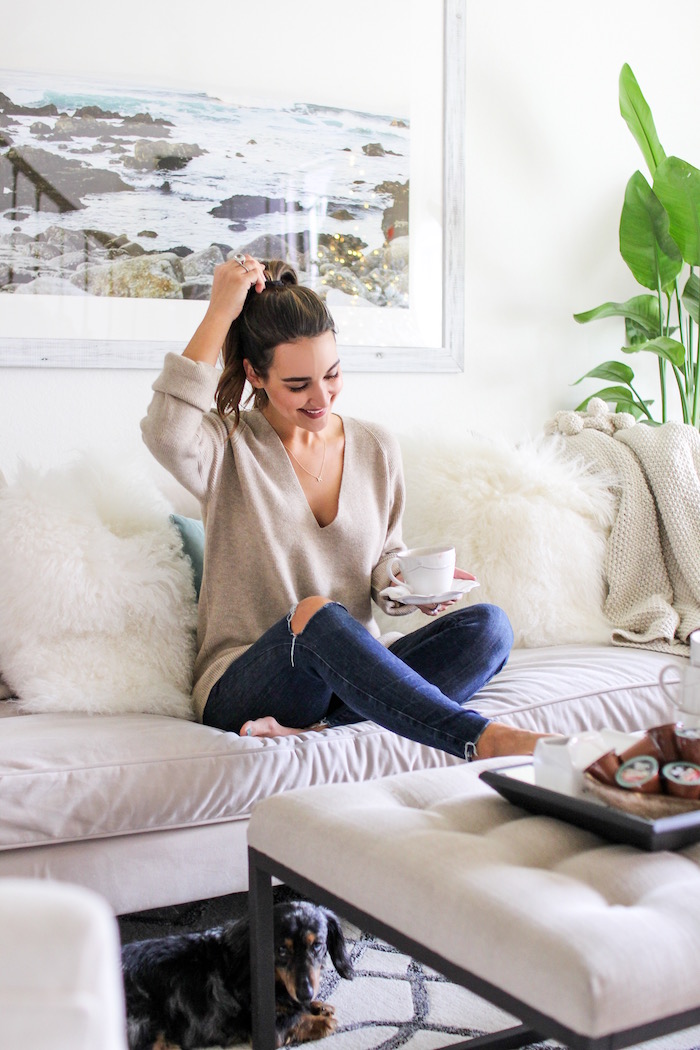 I love awards season. A reason to bring out the party treats and comfy clothes with girls, pick our favorite gowns and red carpet looks and root for our favorite films and tv shows.  With the Victoria's Secret Fashion Show being earlier this month, it only kicked off the fun, and I'm excited to prep the house for the glam nights ahead.
You guys know I love a glass of wine, but it's always nice to offer multiple beverages for your guests (especially when they're driving to you… and driving home).  I have become quite the coffee lover over the past few years, so I'm sharing Hills Bros. Cappuccino's #CapptheNight Campaign to share how I would set up for an awards show get together!
To me, cappuccinos and chocolate go hand in hand, so it's nice to have some sweet bites after the richer hors d'oeuvres to finish the night with.  The Hills Bros. Cappuccino Single Serve Cups I chose are English Toffee flavored, so they pair so deliciously with these chocolate covered toffee bites!  I really want to try the Salted Caramel – yum!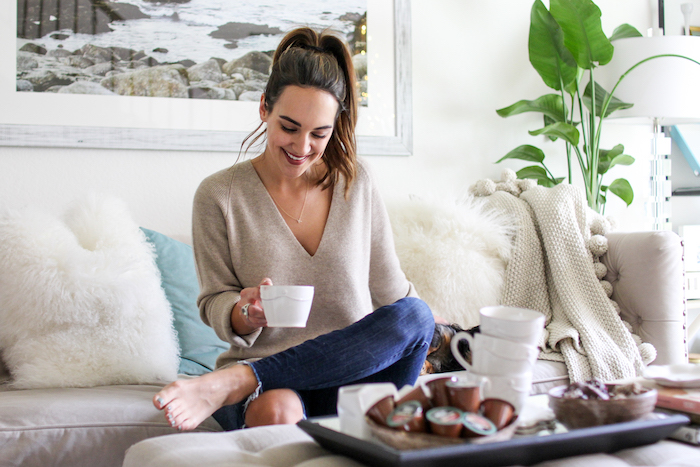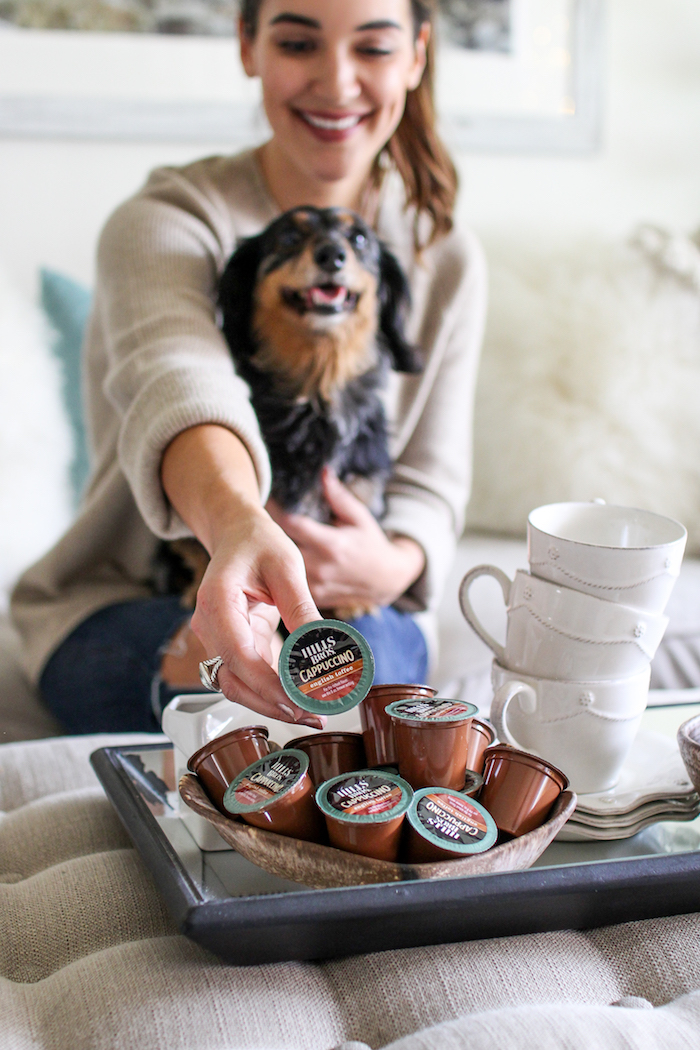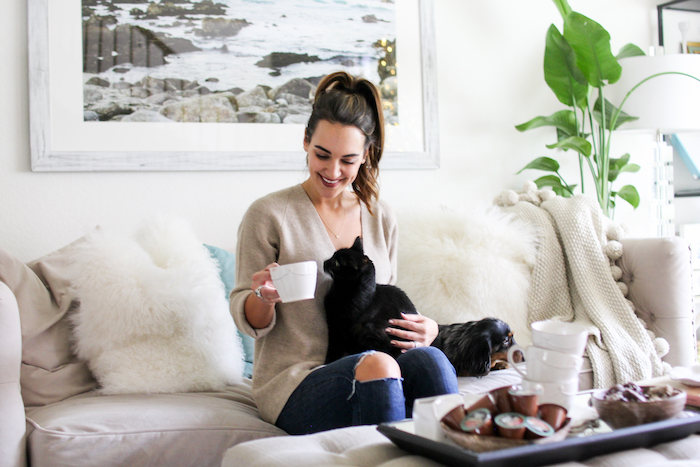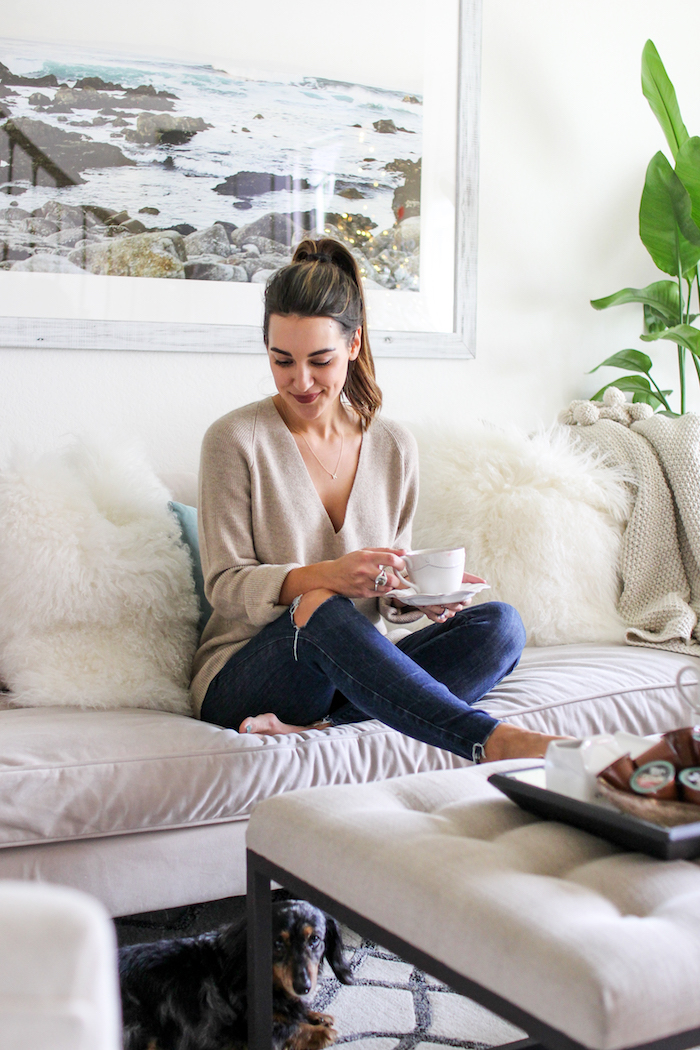 What's your favorite awards show to watch? I was one of those girls who screamed when Leo finally won an Oscar last year. #truestory
If you have a Keurig and want to try these single serve cups, you can find them at your local Kroger or Shop Rite (store locator here). They're also offering a coupon here for $1 off every box that you buy.
Lastly, I wanted to share the #CappTheNight Sweepstakes runs until  2/28/17 where you can enter for your chance to win one of six award season prize packs AND the chance to win a $2,500 shopping spree! You can enter to win below –
#CappTheNight Awards Season Sweepstakes

Thanks so much for reading! XO –
Brought to you by Hills Bros. Cappuccino