With Valentine's Day around the corner, I thought it would be fun to share a sweet recipe that feels oh-so-appropriate for this time of year – pink hot cocoa!
After date night, it's nice to have a little something to end the night with. Most times this is another glass of red wine for me, but Christian would definitely pick sugar over alcohol, so that's inspired this idea.  I'm not going to like… I think I'm going to make all my hot chocolate pink from now on. It's just real cute!
Pink Hot Cocoa Recipe (for two):

3 cups almond milk
1 cup white chocolate chips
1.5 teaspoons vanilla extract
1/2 to 1 teaspoon red food coloring
Whipped Cream, Marshmallows, sprinkles for topping
Directions:
Combine the milk and chocolate chips in a saucepan.  Whisk until chocolate chips are completely melted. Stir in the vanilla extract and then add a small drop of food coloring, building until you find your desired shade of pink! Pour into mugs, load with toppings and don't worry if some spills out – it adds to the fun (but that's why a saucer isn't a bad idea)!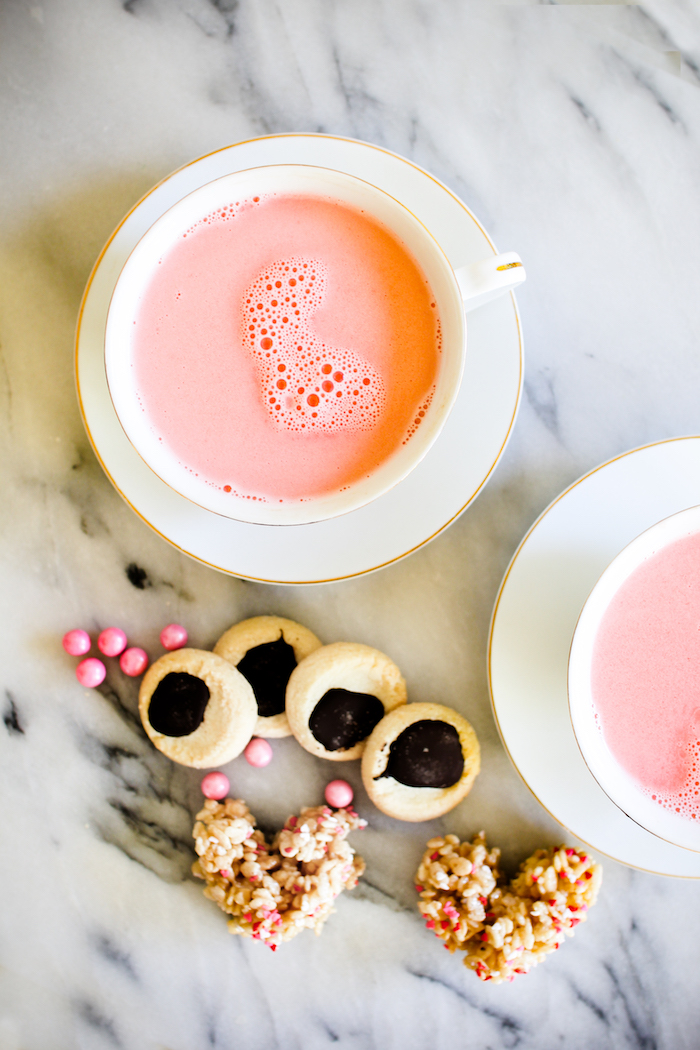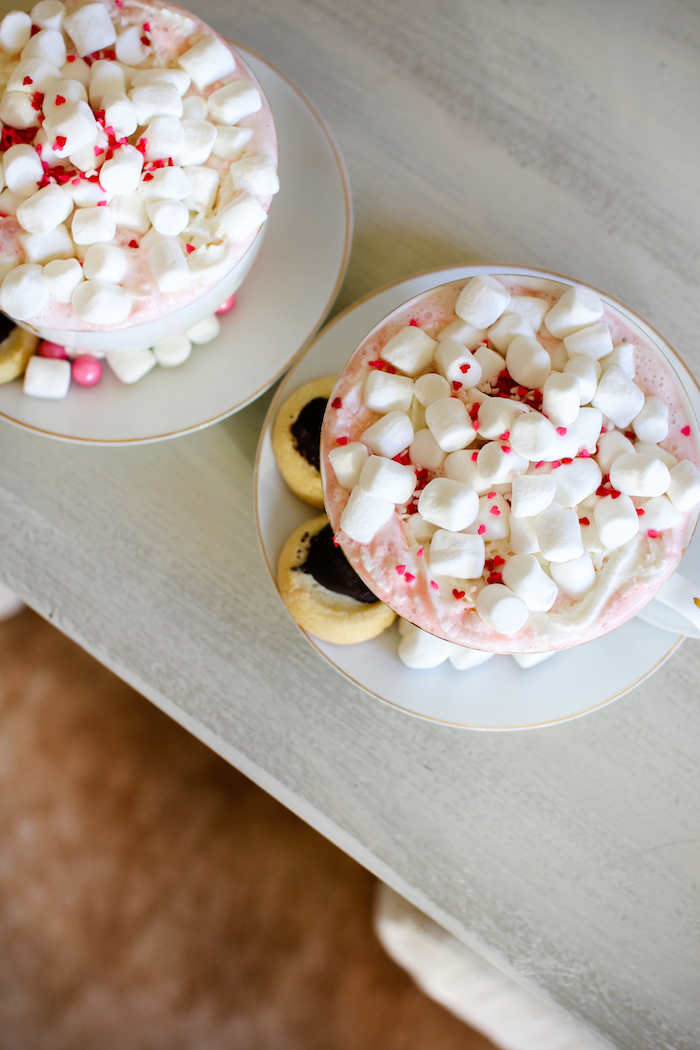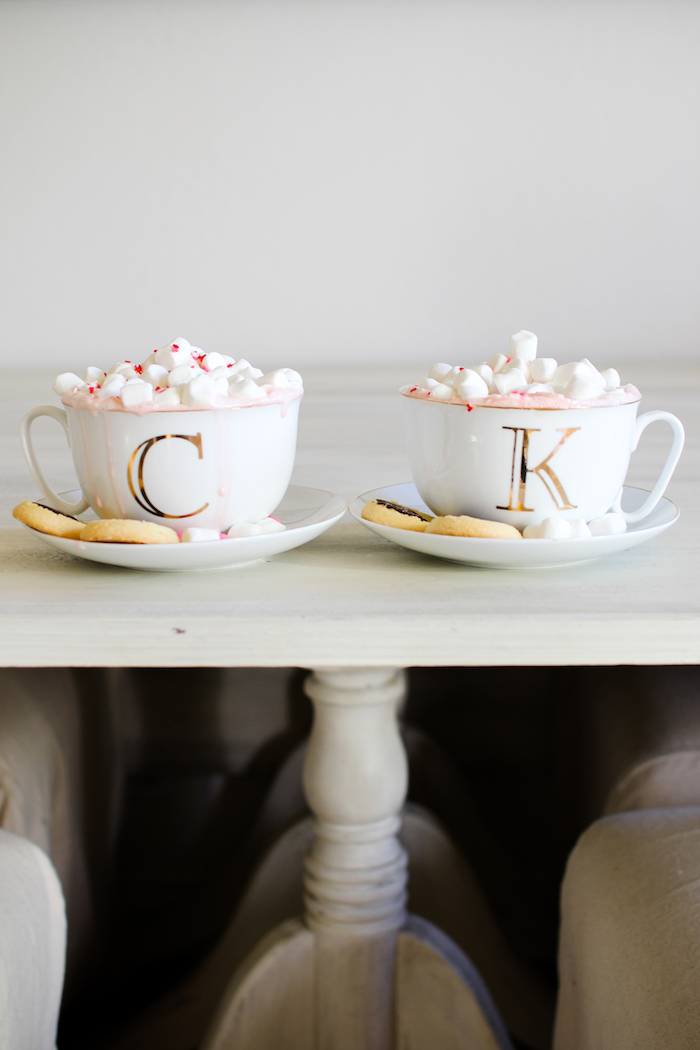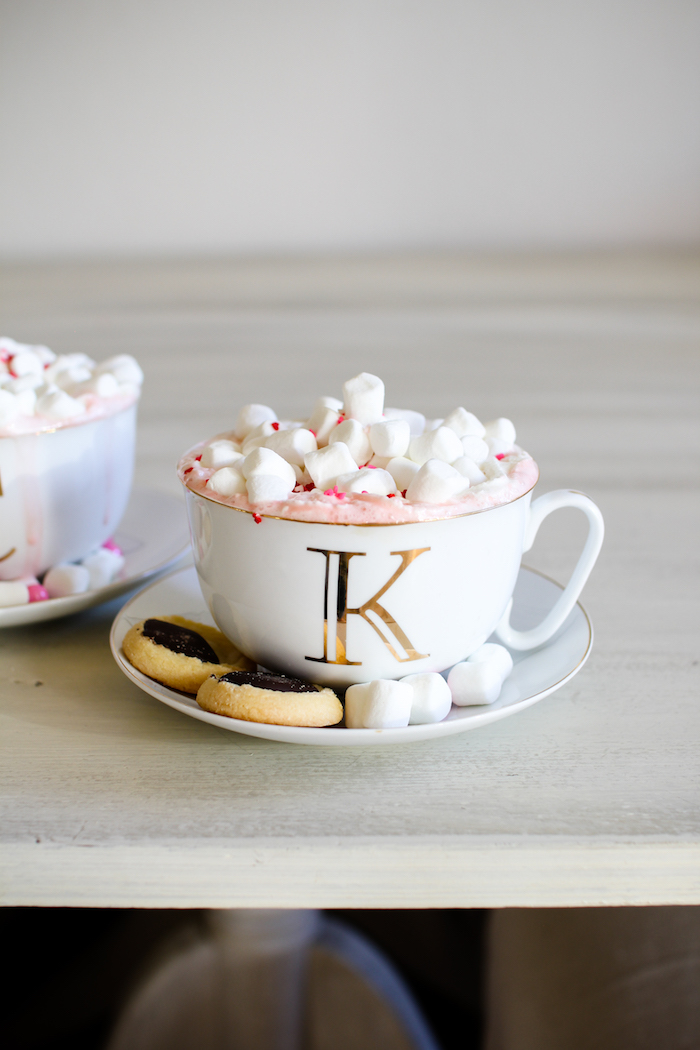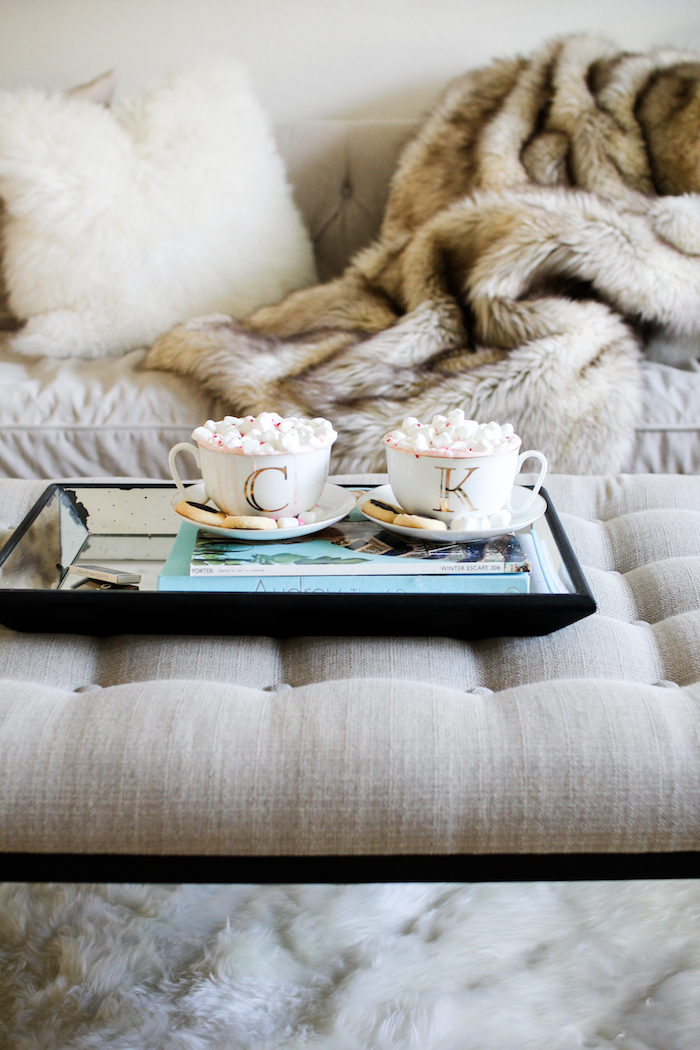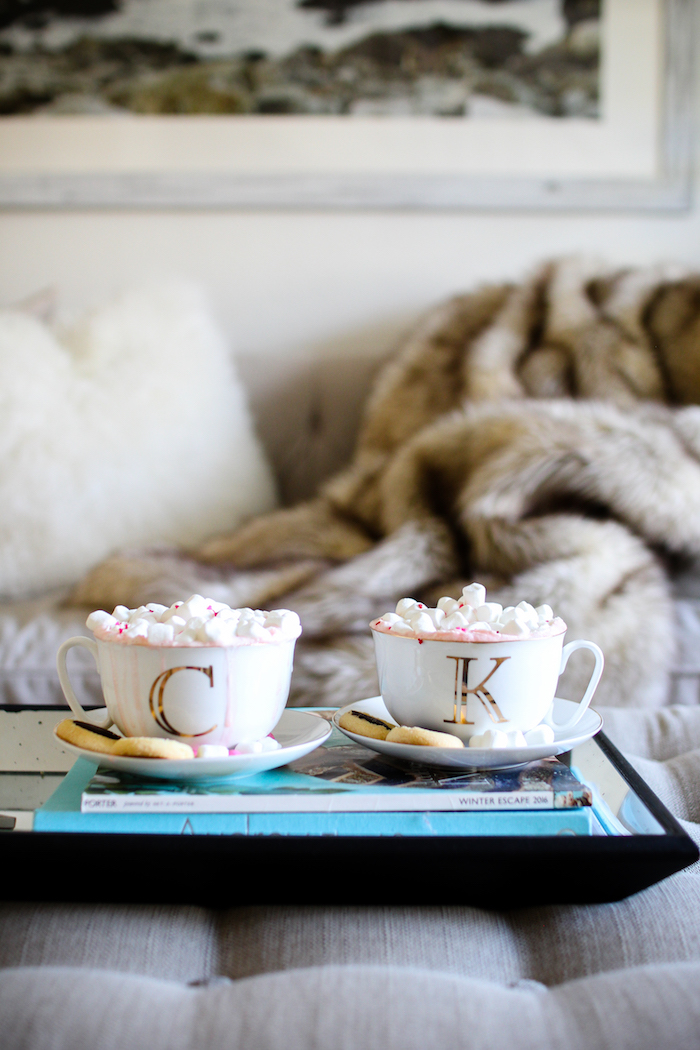 denim | tee | cardigan – no longer available, love this sweater | albion ring | cross ring | x ring | cups and saucers – TJ Maxx a few years ago| mirrored tray | faux fur throw | coffee table (on sale) | chairs and slipcovers | display cabinet – no longer available, love this one (on sale) | sofa | art | lip stain in Baci | similar fur pillows
Any home decor that wasn't link is because it's an antique or not available online!
And of course – do you have any dessert recipes in mind for Valentine's? I'm always looking for new things to try. Thanks so much for reading – XO –