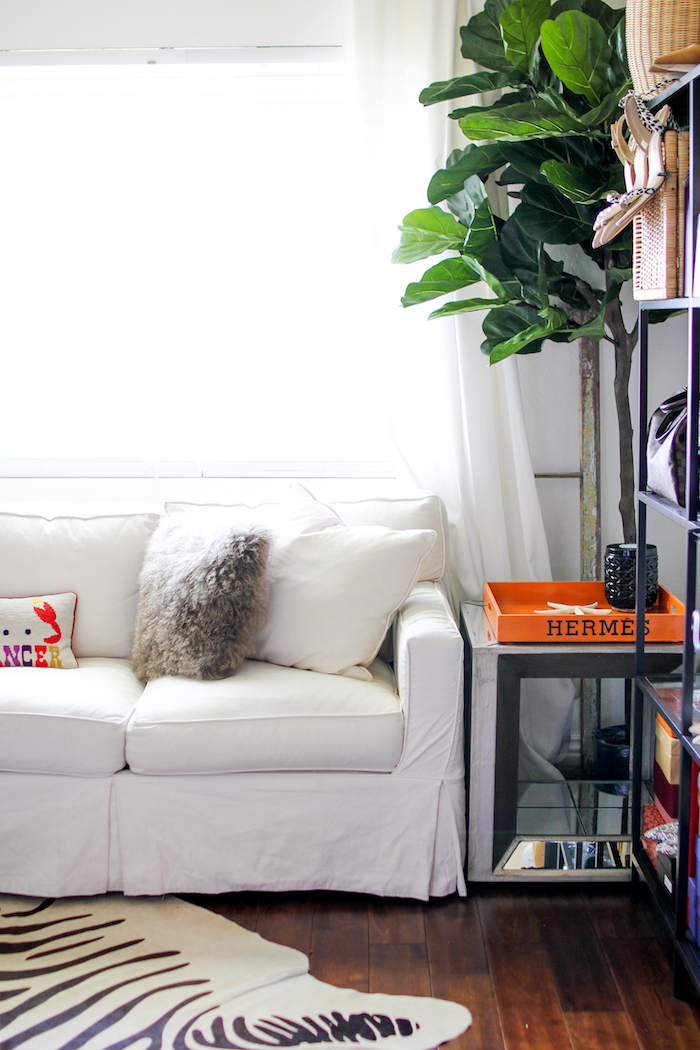 – the best faux fiddle leaf fig tree I've ever seen –
– adding a few MacKenzie Childs pieces to our kitchen and falling in love with this classic bowl –
– new blush mules that are going to be spring staples –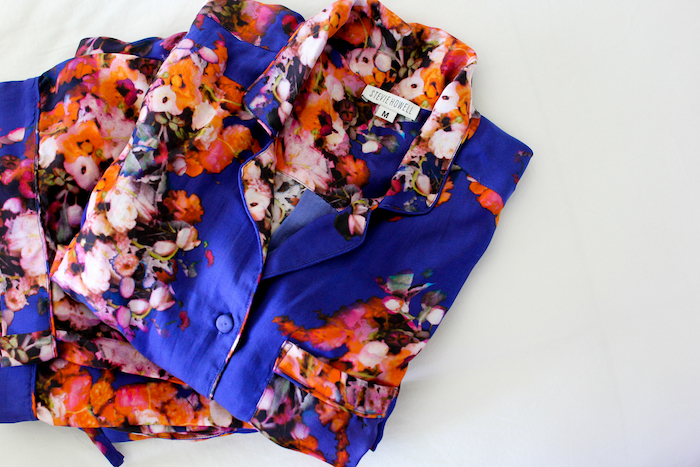 – the most gorgeous silk pajamas that almost feel too pretty to wear –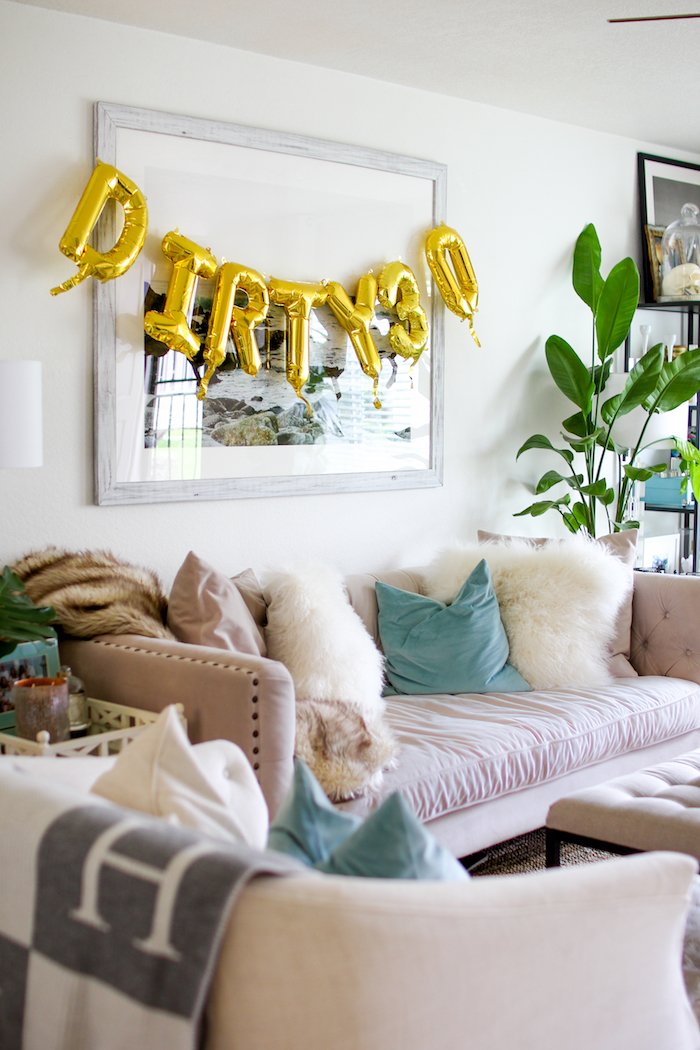 – a successful 30th birthday party for Christian (balloons here) –
I don't know how it happened exactly, but after C bought me the most beautiful fiddle leaf fig tree for our wedding anniversary several years ago, I slowly morphed into the plant lady. I have numerous succulents, citrus trees and herbs on our patio and three potted plants downstairs that I tend to like extra pets.  I water them on Fridays and whenever I travel without C he always wakes up to texts from me on Friday, "don't forget about the plants!!"
The one above came from Silk Plants Direct, and it's the first faux potted plant I have had. From the beginning I thought a plant would look so great in our shared office, but the room doesn't get as much natural light as other rooms in our house so I didn't think a plant would survive. This one was the perfect choice, and it brings so much color and vibrancy into the space.
I had some catching up to do this week because I spent the weekend celebrating Christian's birthday and totally unplugged. The poor guy had to take a standardized test for his residency program on his 30th birthday from 7:30 – 4:30, so sad!! He studied the night before, but after his test it was on. We had a huge group go to dinner together and everyone came back to our house for what felt a little more like a 21st birthday party. It was awesome, and it made me so happy to see Christian so happy! He's a reserved guy but loves a good party. I discovered this when we got engaged and discussed our wedding for the first time. I wanted 25 people in Mexico… he was like, "but I want a big party with all of our friends and family." It threw me for a real loop!
He had a great night, and it ended with one of the first year residents who is from Hawaii reluctantly teaching everyone how to hula after much begging.  It's actually a lot harder than you would think!
I'm going to be working over the weekend but C is on call and has some work to do himself… so it looks like we'll be winding down with some laptops and Homeland.  I'll definitely be spending a few hours at the pool if it stays as sunny and warm as the weather report says it's going to be (insert praise hands).
Any big weekend plans for you guys?  And I'm almost done with season 1 of Homeland – and hooked. I know I'm really late to this game, but do you guys watch this show?
Thanks for reading and sharing! XO –