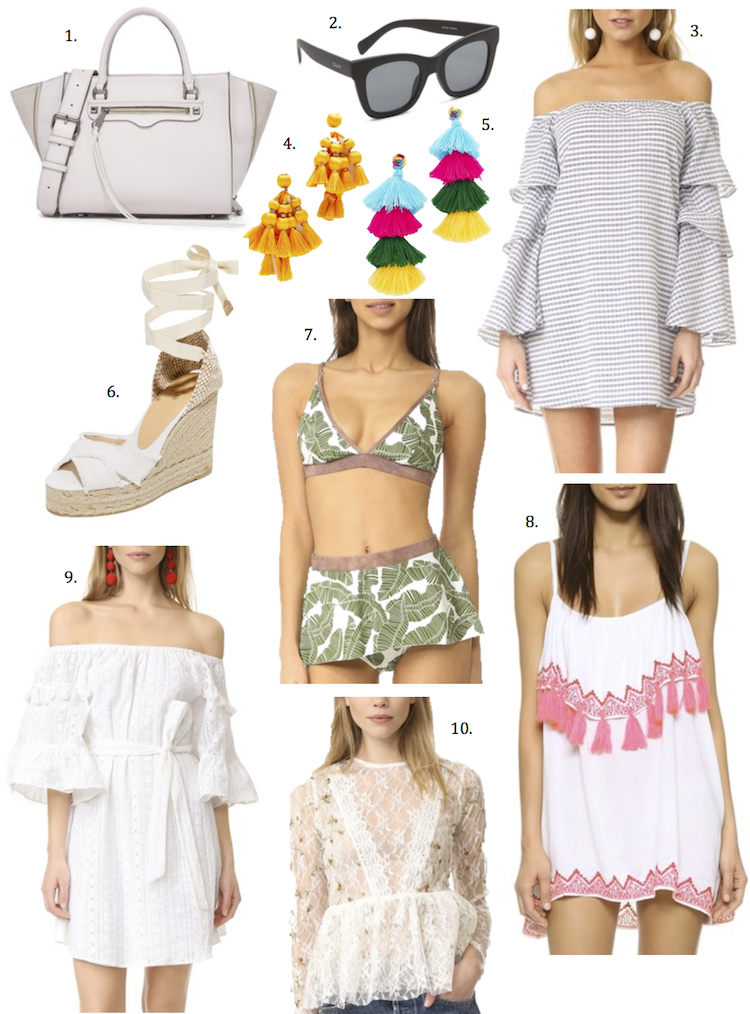 1 | 2 | 3 | 4 | 5 | 6 | 7 – top & bottoms | 8, also love this this dress | 9 | 10, also love this top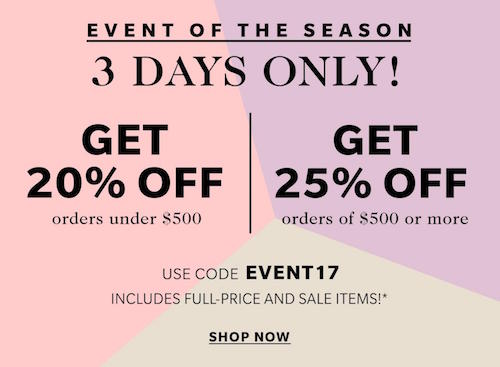 I love a great sale, and Shopbop is one of the queens of amazing designer sales!  Per usual, the more you buy the more you save, so it's a great time to get a nice discount on that spring lust piece.
I can't get enough of all of their fun earrings, this swimsuit is maybe the cutest suit I've ever seen and these espadrilles would go with everything!
There are a few high-end designers that are excluded, so be sure to check to make sure your picks are included. Use code EVENT17 to get 20% off on orders under $500 and 25% off orders over $500. And of course, if you have your eye on something, you know I want to hear about it!
Lastly – so random, but I think my commenting for yesterday's post was somehow turned off? I couldn't figure it out all day… but today it appears to be normal. SO if you had anything to say about my wearing a spring outfit with snow on the ground, I'd still love to hear!!  Thanks so much for reading – XO –