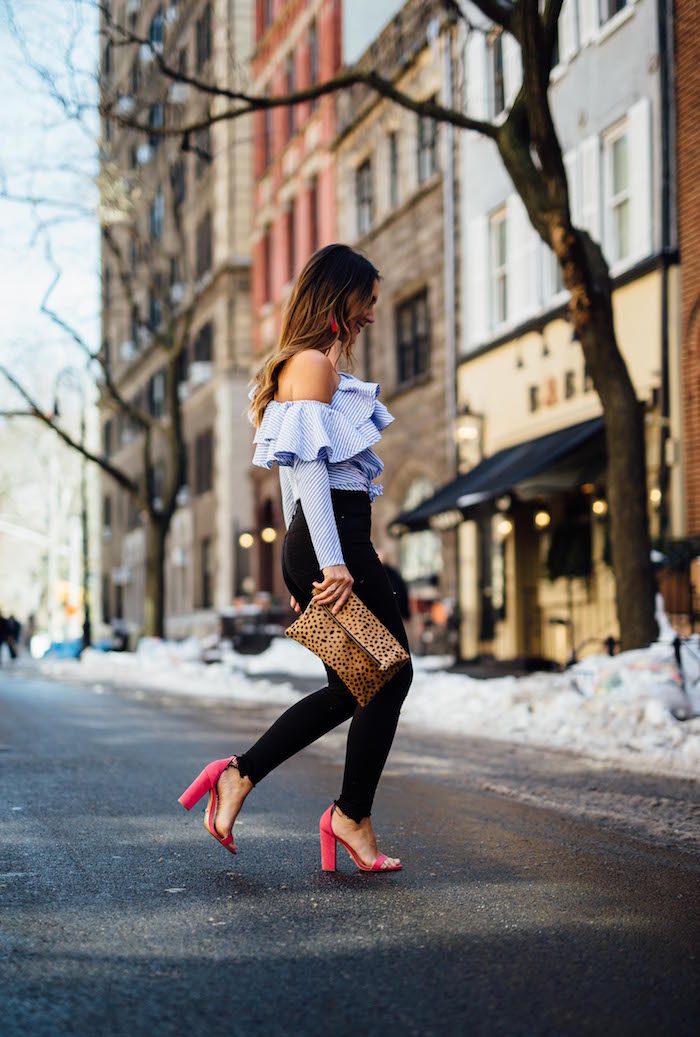 So before I get into this outfit… let's just state the obvious.  There's snow on the ground and I'm wearing open-toe sandals and a one-shoulder top.
I think this might be the definition of basic or a blogger (or both!), but I really wanted to style this spring outfit and I happened to be in NY in March and there happened to be a random snow storm (even though it was actually like 40 degrees when we snapped these photos)… so here we are!
Now that that is out of way, this top (like this bag) is a piece that I saw all over my social media feed and computer on so many girls and I couldn't help but love it. I held off for a while and then was like… screw it, I love it too – I surrender! Not to mention… it's under $60.
One of the fun things about seeing the same piece of clothing or accessory on lots of different girls is seeing how everyone styles it in their own unique way. You could tuck this top into a skirt, wear it with boyfriend jeans or pair it with shorts and lace-up sandals. It is such a fun top and a piece that is sure to steal the show.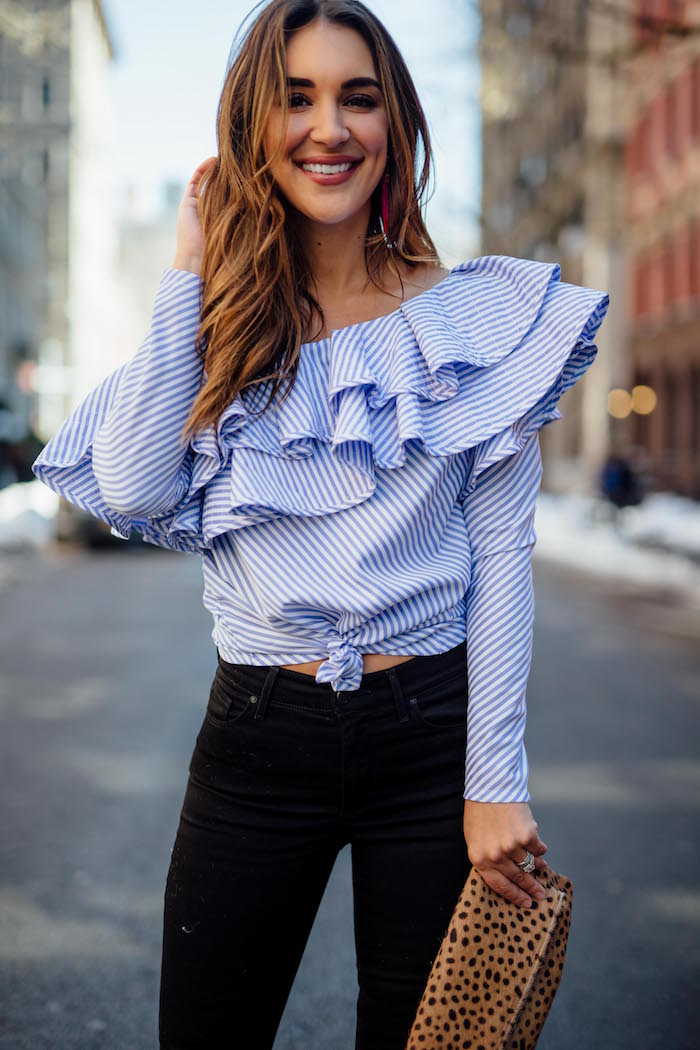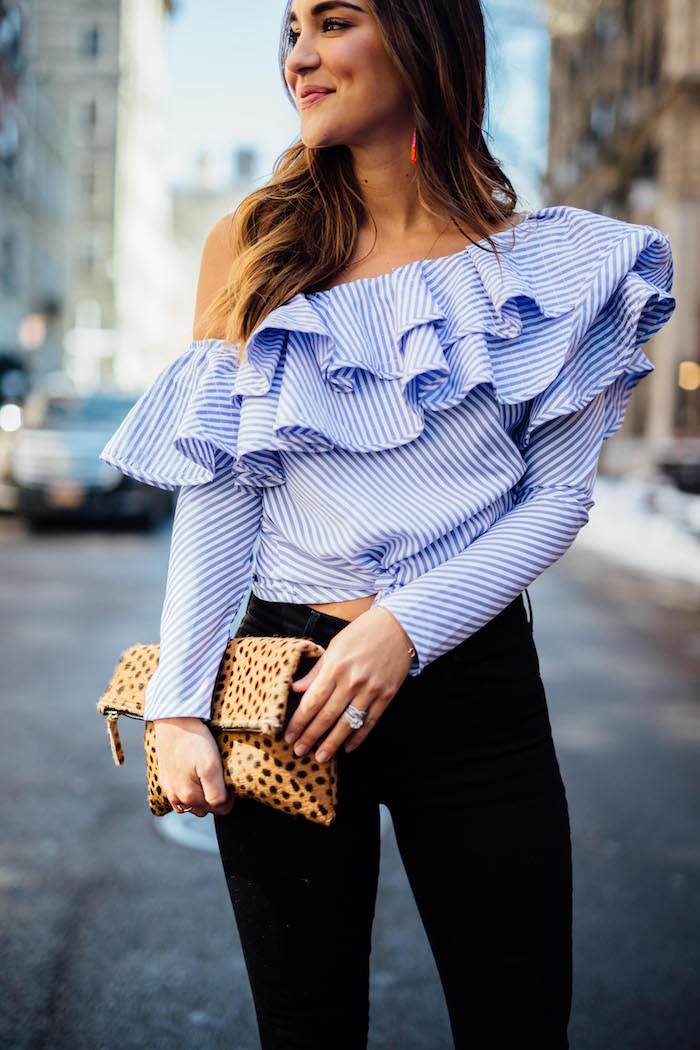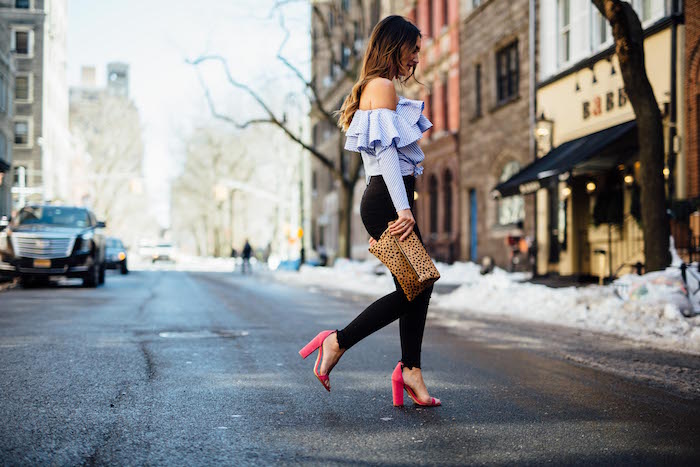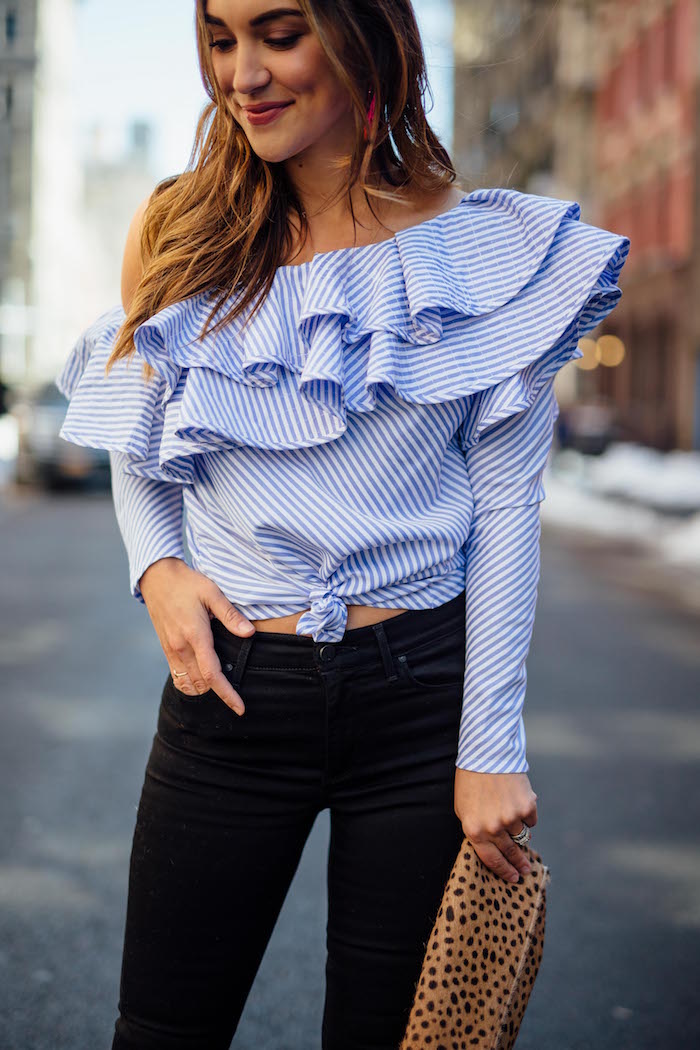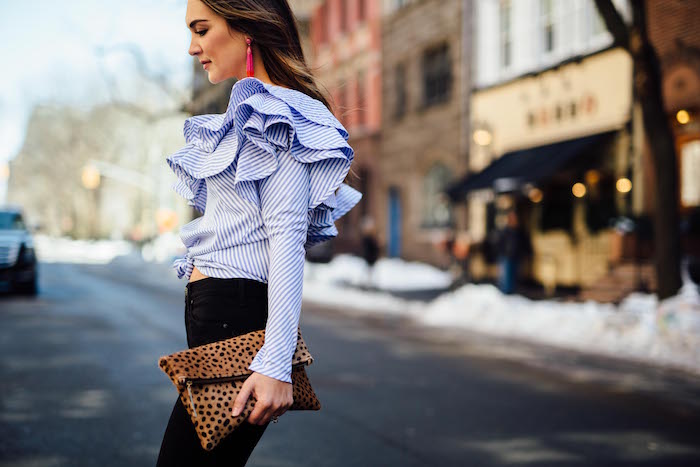 photos by Paige Campbell Linden

top – 15% off and under $55! Runs true to size | denim | heels – I've been wearing these with everything! | similar bag | earrings | pear shaped ring
Thanks so much for reading, and if tell me if you're also ruffle obsessed! XO –
PS – be sure to check back in tomorrow for some serious sale deets!