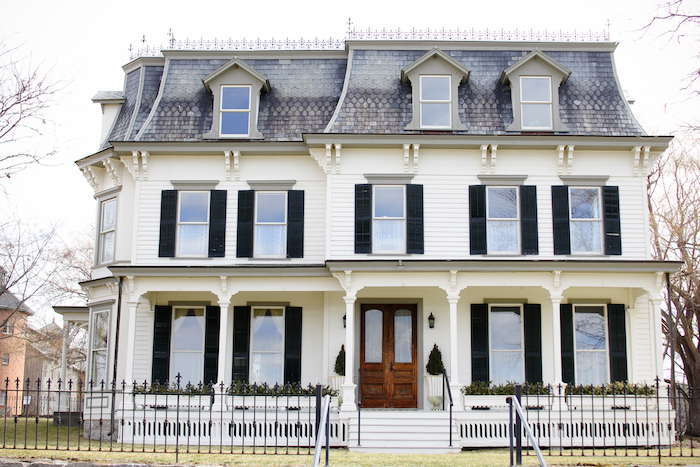 If you guys follow along on Instagram or Snapchat (CBLied), you may have seen that at the end of March I went on a whimsical interior dream to Aurora, New York to see the headquarters of a long-loved brand, MacKenzie-Childs.
As a creative woman herself, my mom has always loved this brand.  We grew up with several of their pieces in our family home, and when I moved into my own house I knew I had to have a few pieces of my own!  Over the years I've purchased pieces here and there, so when I connected with the team behind this artistic company about experiencing a visit to HQ (aka "#CampCourtlyCheck"), I really couldn't believe it. MacKenzie-Childs is not only artistic and fun, it's really nostalgic for so many who grew up with moms, aunts and grandmothers loving the different collections.
We toured the gigantic warehouse where the artisans create the pottery and saw the employees individually painting each piece delicately and meticulously. These days, when you own items in your home, you assume it's a factory machine/assembly line situation creating it.  I was so impressed and amazed to see each person putting their personal touch on the pieces… no two items are identical! It made me want to go home and really look at every piece I own to see the different brush strokes and unique touches.
I even had the opportunity to team up with Tish and Eileen, a part of the pottery decorating team, to paint my own mug. I can't wait to share it once it's been cooked and glazed!
You'll see some of the photos from the warehouse below, but you'll also see photos from the bed & breakfast we stayed in that is a little slice of heaven, the E.B. Morgan House.  It is a part of the Inns of Aurora properties and with a fireplace in my room and gorgeous marble tiled bathroom… checking out was nearly a tearjerker.
I'm also sharing photos of the inside of the MacKenzie-Childs Farmhouse (the first photo above of the white house is the farmhouse!)… which is basically my version of Candy Land. Unbelievable!
But let's start with E.B. Morgan House…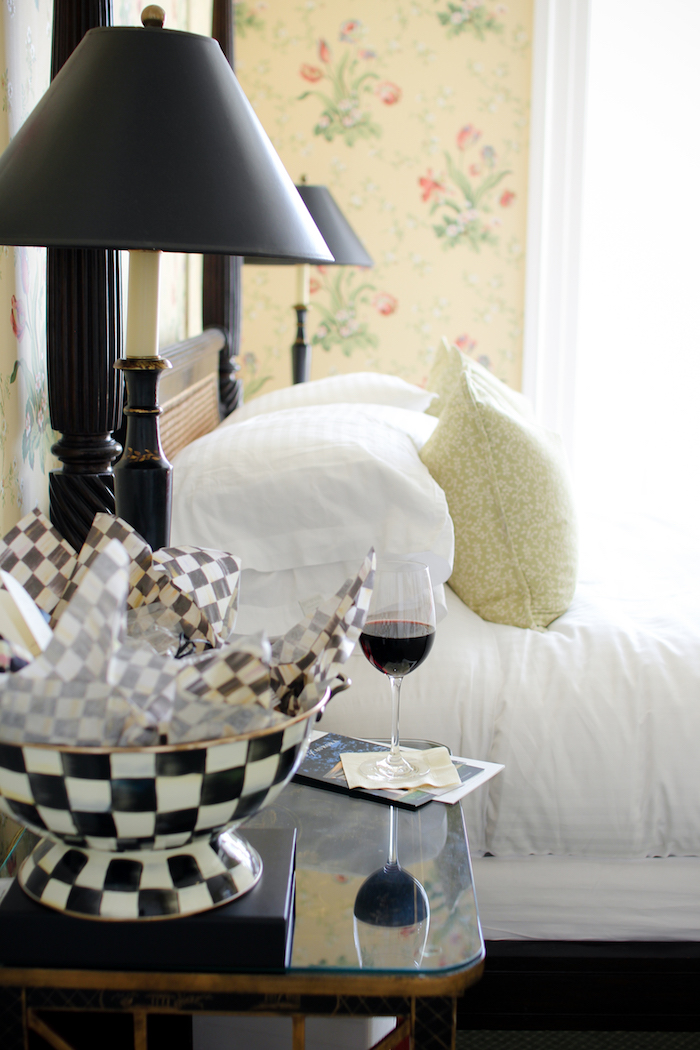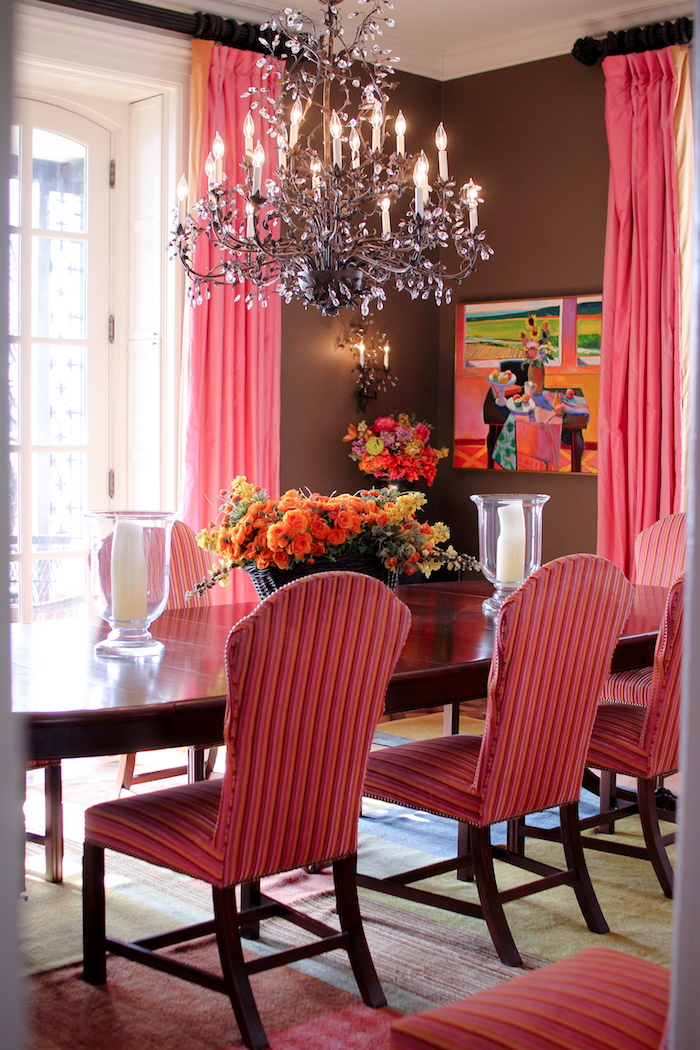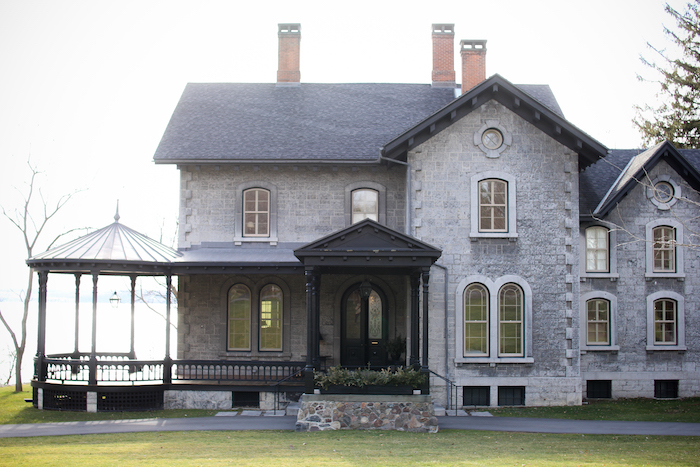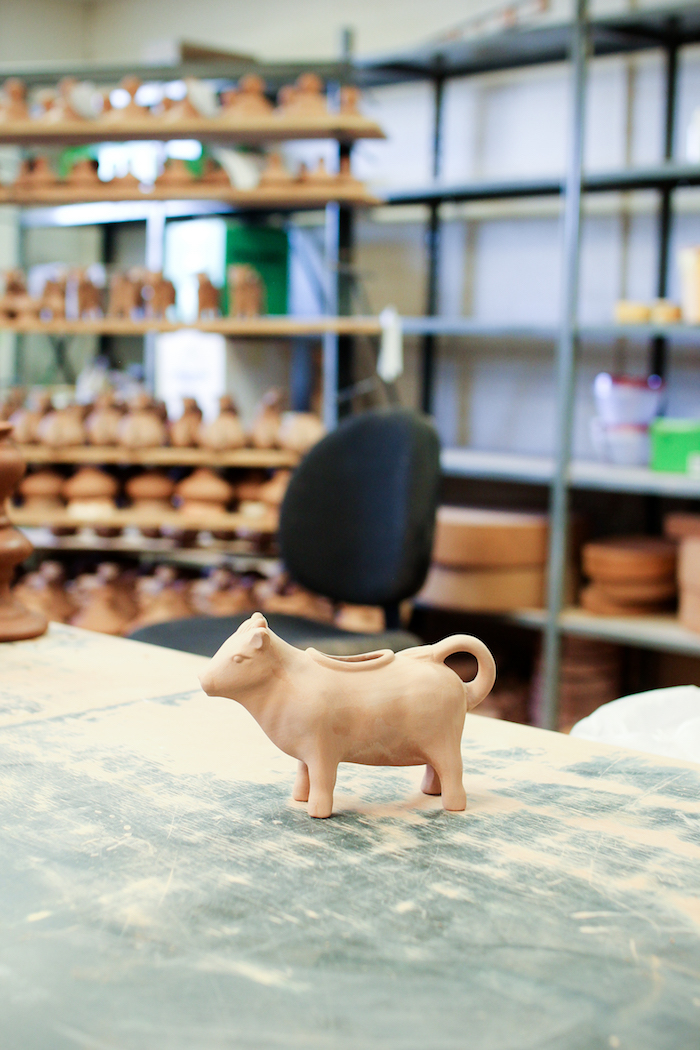 The beginnings of the cow creamer!
How adorable are these courtly check salt and pepper shakers!?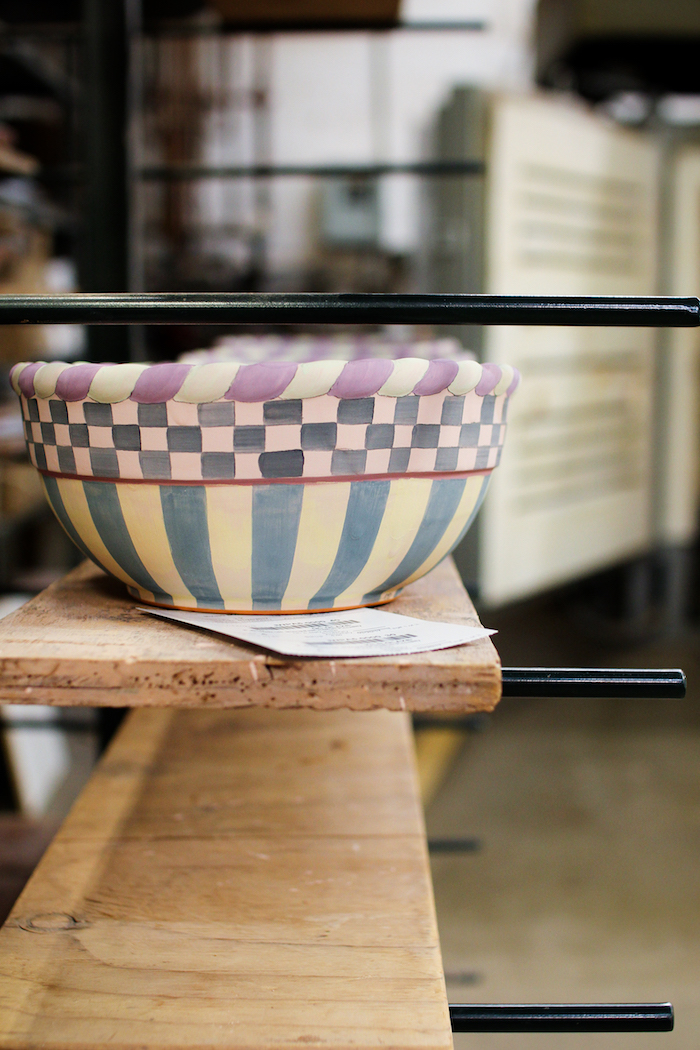 The prepping stages of the Piccadilly Mixing Bowl.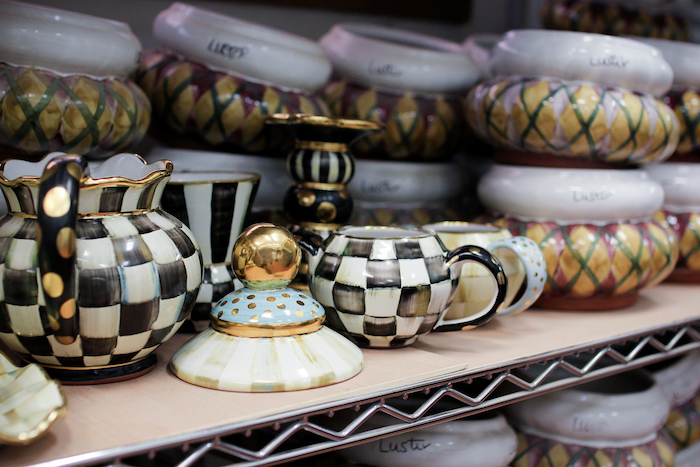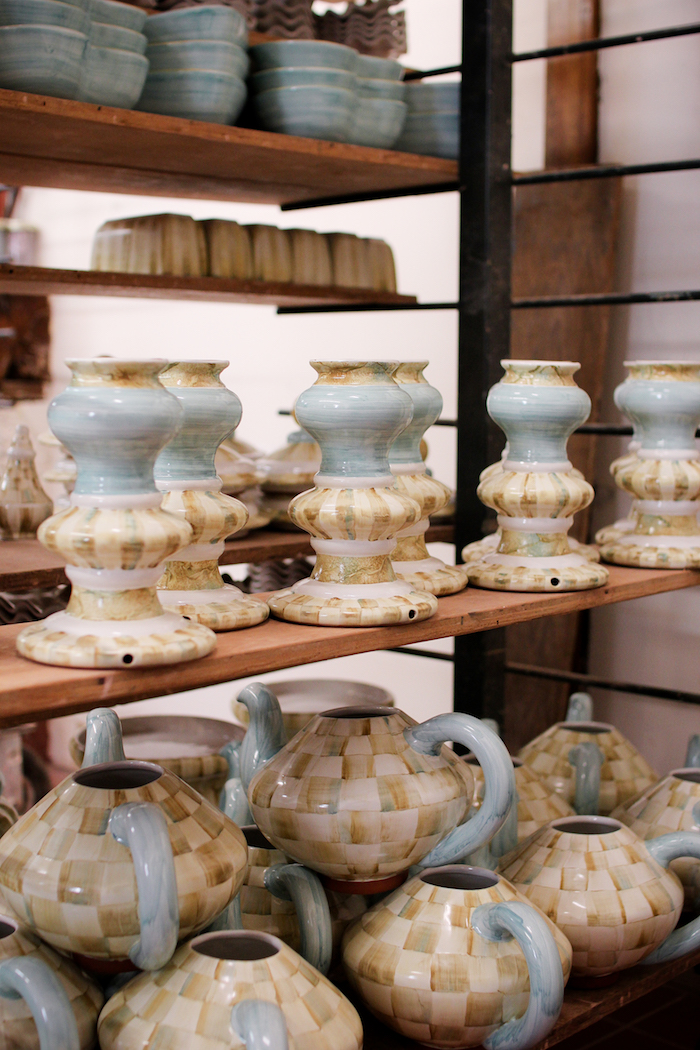 I've fallen in love with the Parchment Check collection. A little hint of the inspiration behind this pattern… inspired by aged loved letters. So romantic!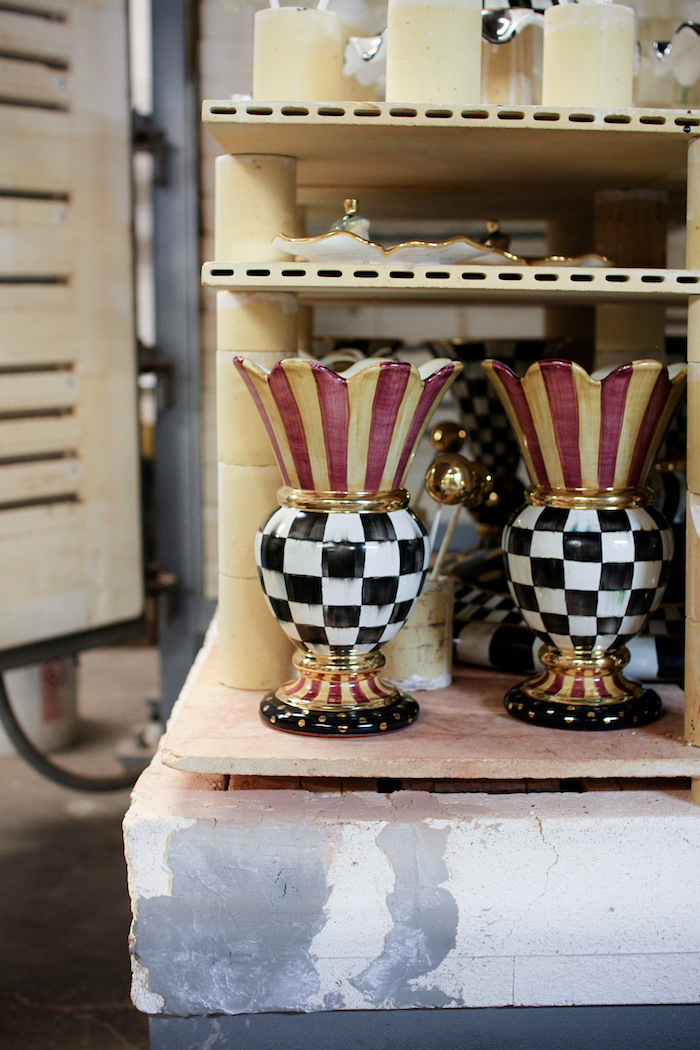 The gorgeous Great Vase.
Welcome to the magical farmhouse! It's just walking distance from the warehouse.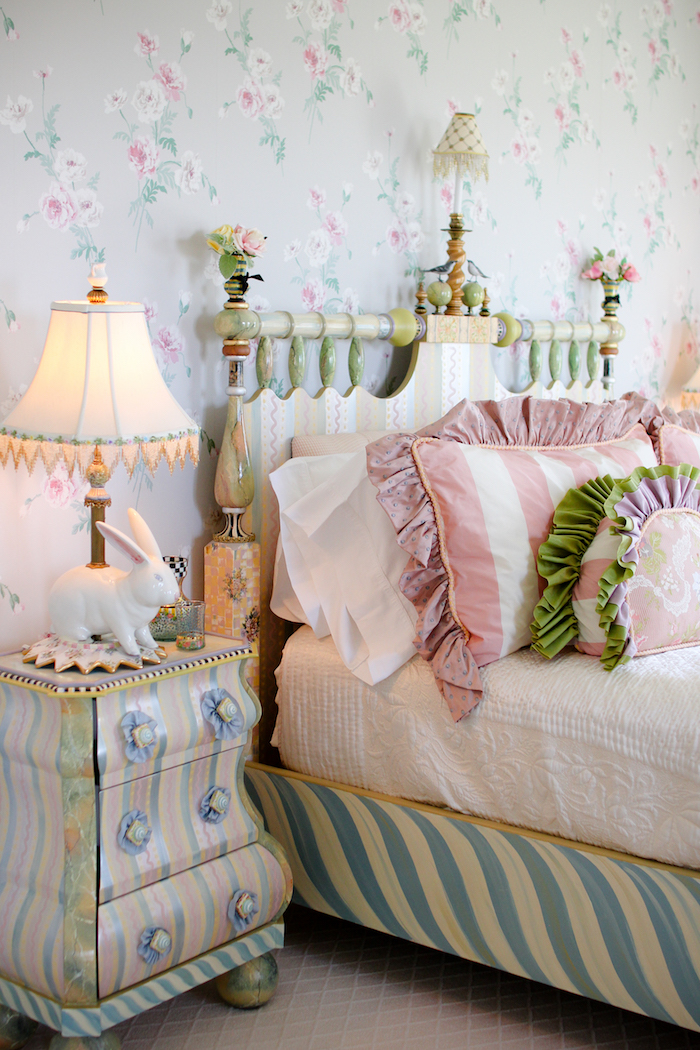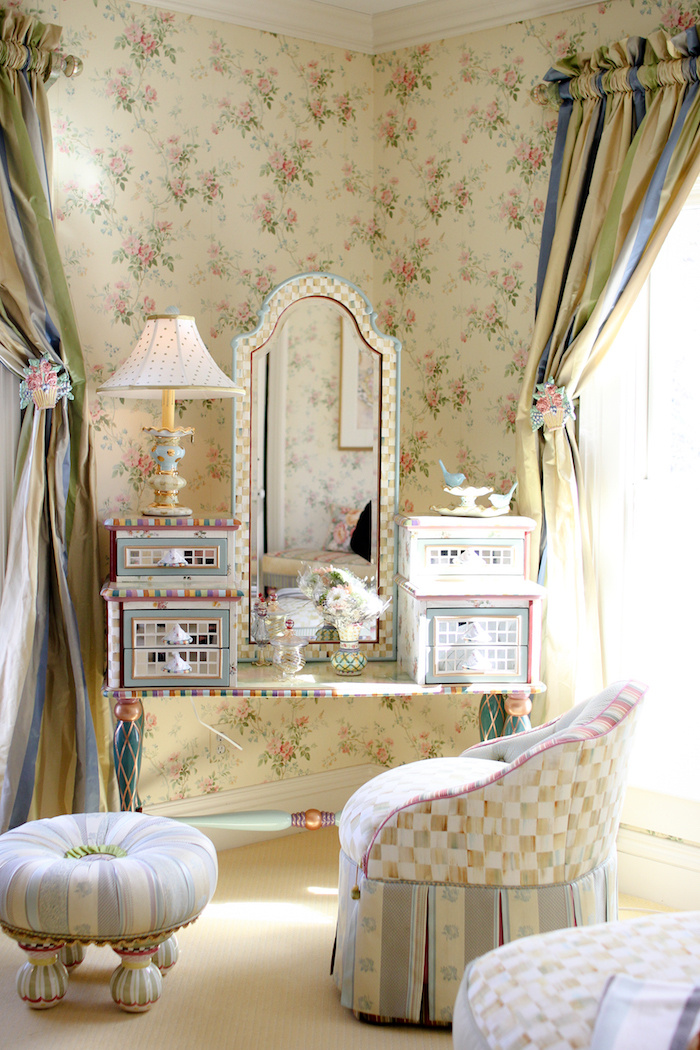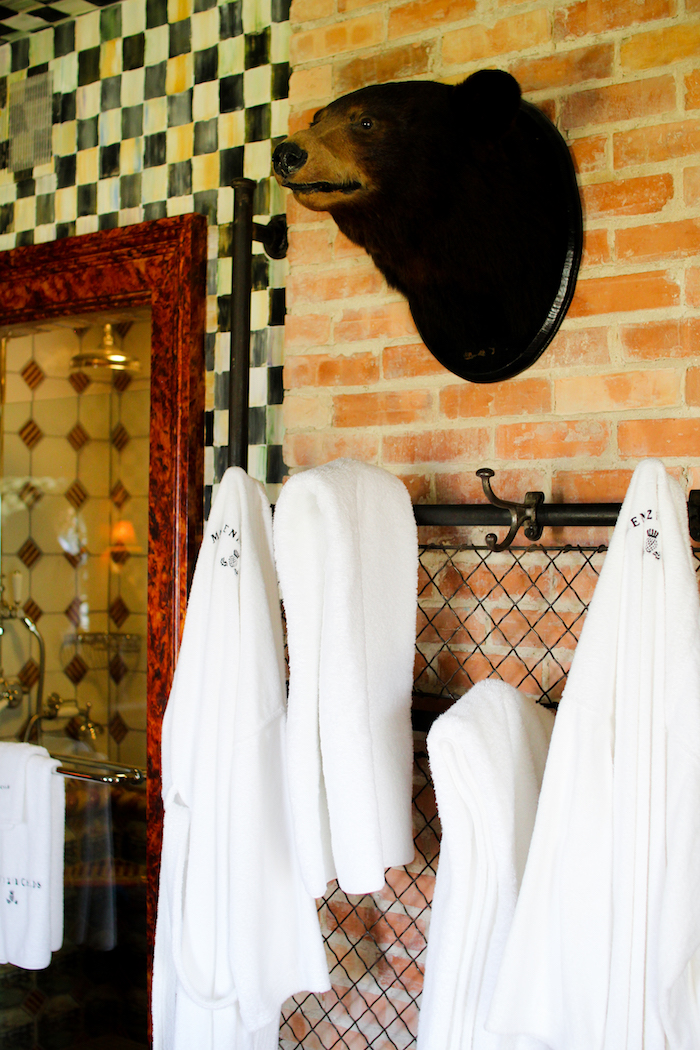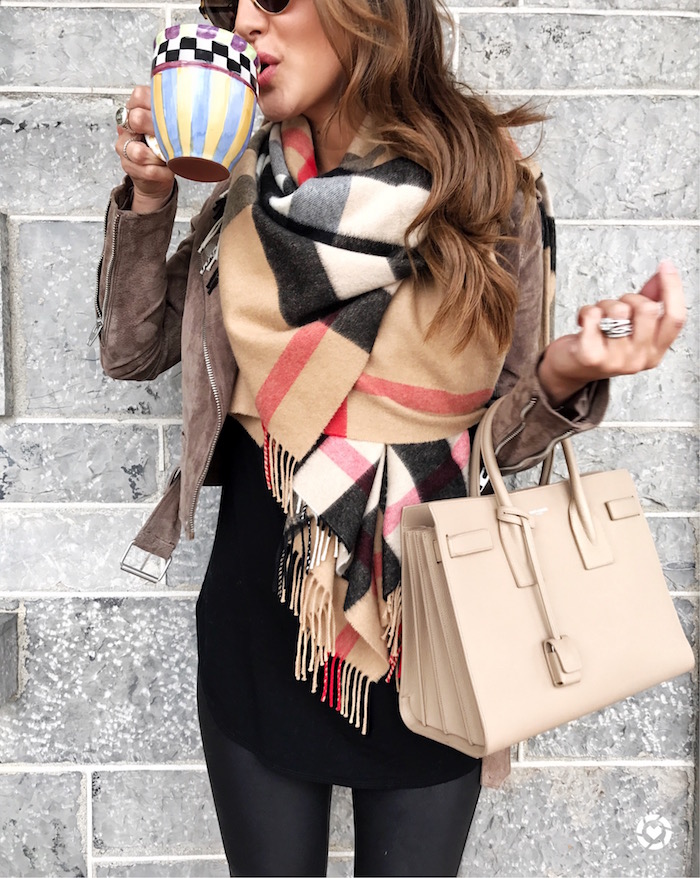 mug | jacket | scarf | similar tee | leggings | bag
Honestly, I could have taken 800 photos of this week, but I tried to both capture it and experience it's majesty. Such an inspiring and creative trip that I'll never forget! I've shared some of my MacKenzie-Childs pieces here and here, but I'll be sharing more ways I style the collections into my home, and after years of admiring my mom's pieces, it is so much fun to begin to collect my own.
Some of the pieces I'm admiring below… (insert heart eyes).

Do you have your own nostalgia with MacKenzie-Childs? Or is this your first time seeing the whimsy of this company? I'd love to hear! Thanks so much for reading – XO –