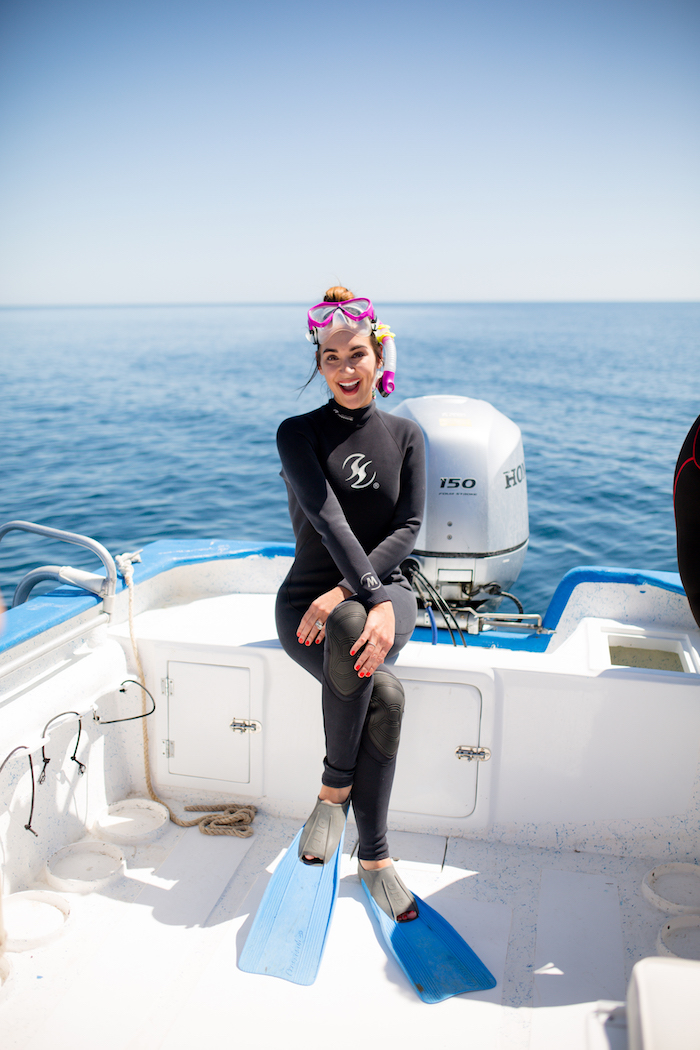 – swimming with sea lions and whale sharks with The Cortez Club –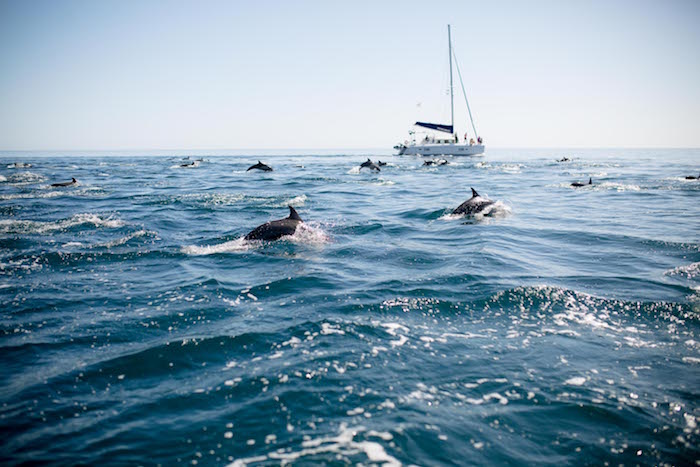 – cruising in a boat next to over 200 dolphins and being moved to tears –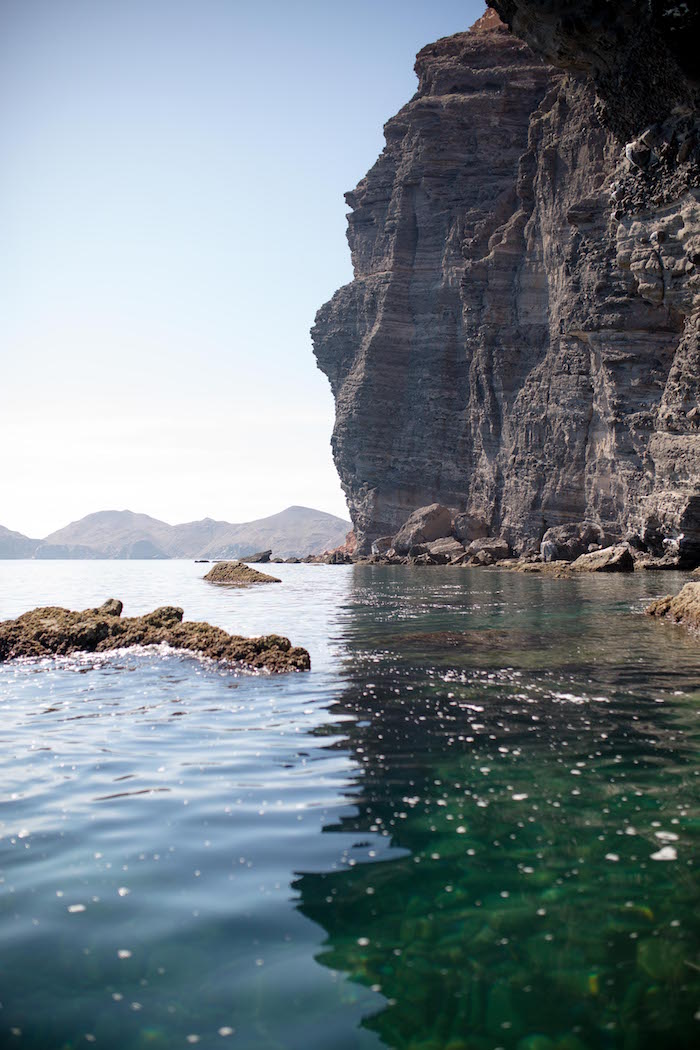 – exploring the caves of La Paz –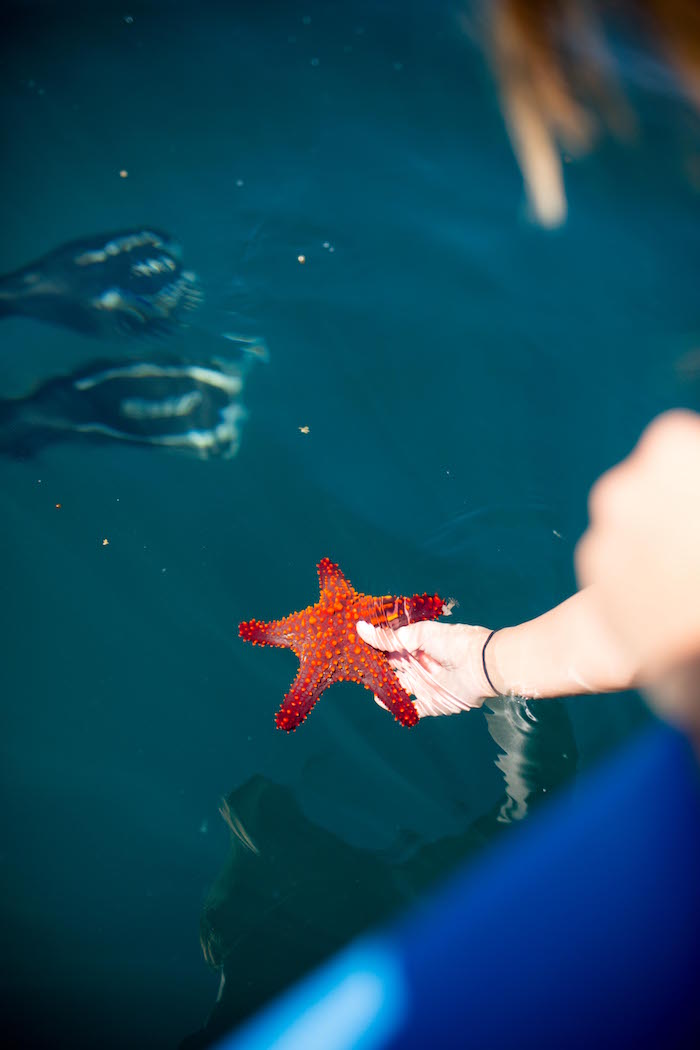 – holding multiple starfish –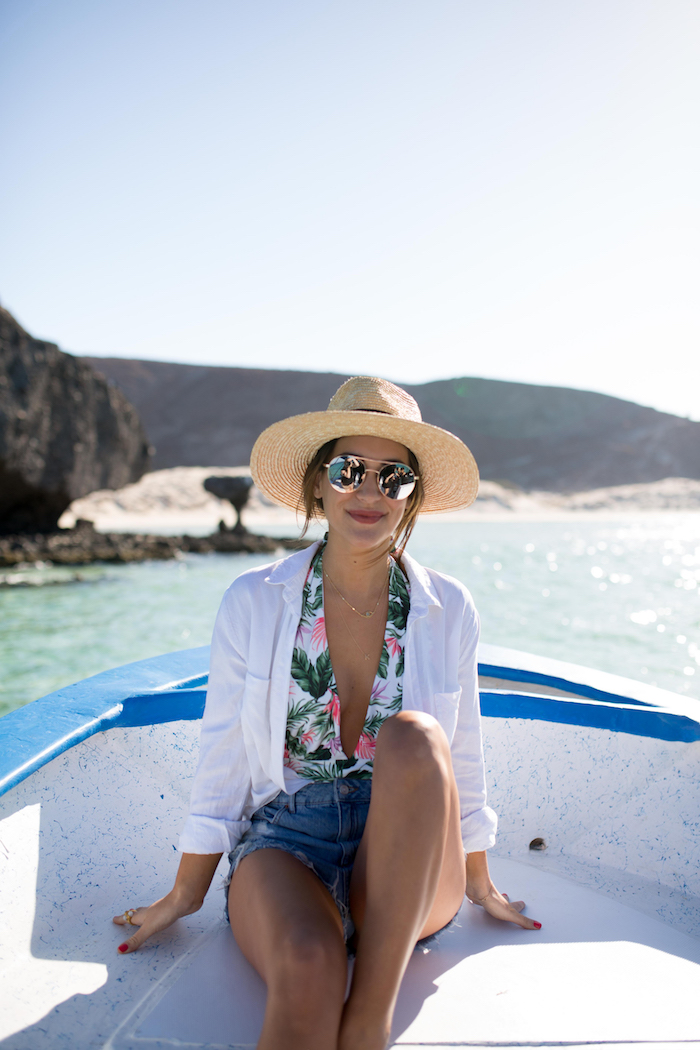 –  living my best life in Mexico –
photos by Michelle Preau
It's been two years since I've visited Mexico, and I am beyond happy to be back in this gorgeous place! I always love the people and energy of this country… not to mention Mexican food has always been my favorite thing to eat. All day, every day – anything and everything!
We are visiting the residences of Playa de la Paz (full posts and a review coming soon), and I had no idea this gorgeous little town existed a few hours outside of Cabo.  The water is so clear, the beach is in our backyard and extremely private and with units for sale and rent… I think La Paz is calling my name (Christian – are your reading this?).  We spent a full day out on the water this week, and I had the opportunity to snorkel with all of these gorgeous sea animals – an experience I'll never forget. You guys know I love any and all animals.
While we were riding in the boat to the snorkeling destination, we found ourselves in the middle of what looked like over 200 dolphins swimming together and guiding us. I took some video and posted on Instagram's Insta-Stories and Snapchat, but I have never seen anything like that in my life. Absolutely incredible.
I was the only one who wanted to swim with the whale shark, and I called it the gentle giant of the sea. Apparently they are completely fine with you swimming alongside them, but if you touch them they will quickly swim to the bottom of the sea because they get "embarrassed." So I was a little timid to get too close because I didn't want to startle him, but my snorkeling guide grabbed my hand and pulled me right alongside. My heart felt like it was beating out of my chest!
I can't wait to share some of the photos from the experiences we have had here – candlelit dinners on the beach, dancing with a mariachi band, doing yoga by the sea – but until then I had to share a few photos from our day on the water. A day I'll never forget.
Do you have a snorkeling or scuba diving experience that left you speechless? I'd love to hear! Thanks so much for reading – XO –