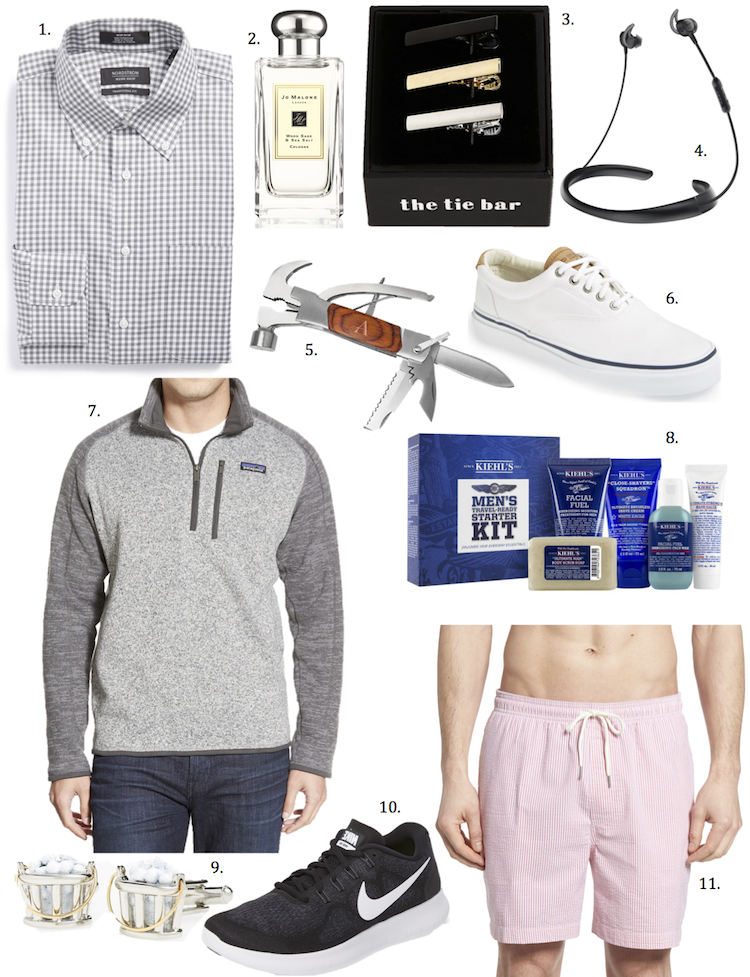 1 | 2 | 3 | 4 | 5 | 6 | 7 | 8 | 9 | 10 | 11

Father's Day is around the corner (June 18th!), and now is a great time to start thinking of what you might want to get those special dudes in your life. Today I'm sharing some of my Father's Day gift ideas to get your wheels spinning!
My dad is the only guy I'm shopping for, and I always use this time to try to get him up to speed on the current "fashions" to update his wardrobe.  If your dad is anything like mine, he's still wearing khakis from 1982 because they still fit. Nothing wrong with that, but the styles change throughout the years so why not update some of those closet staples?
I think these swim shorts are super cute if you have a family beach trip coming up, this gingham shirt comes in multiple colors and would look great on everyone and a classic pullover is something that can be worn year-round. I bought these shoes for C for his birthday and they look so cute with jeans and shorts – every time he wears them I tell them how cute they are. I know they would look great on my dad!
For the gadget guy, these headphones are a guaranteed hit and everyone loves a jacked up pocket knife.
And for the last minute gift – most dads appreciate any baked goods, a buncha beer or a great bottle of whiskey/bourbon/scotch.  Nothing wrong with that!
Do you have any Father's Day gift hits from years past? I'd love to hear! Thanks so much for reading – XO –