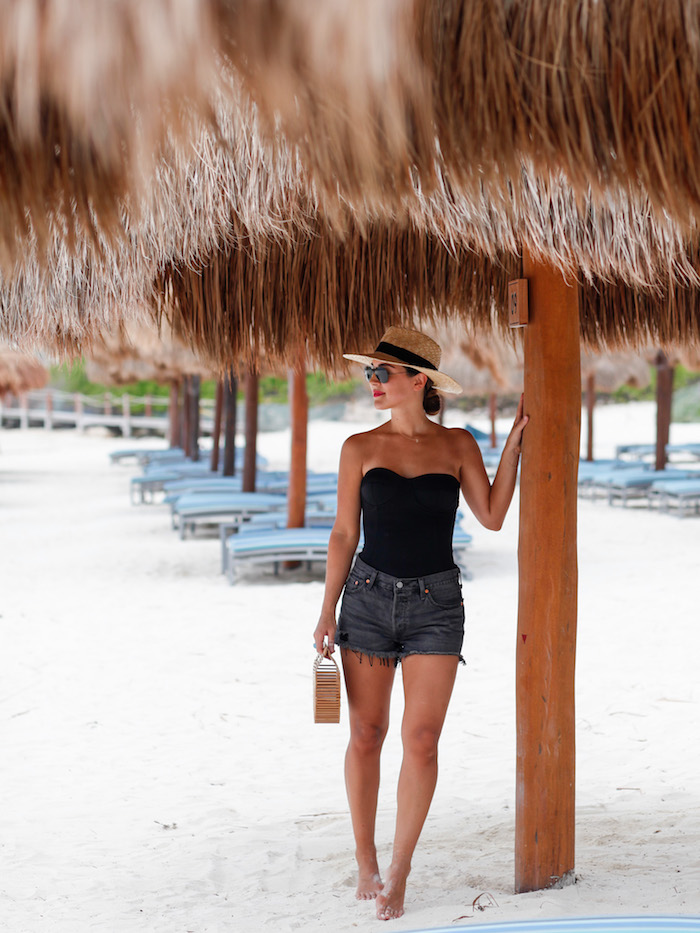 I'm so excited to finally be sharing some photos from my week at the Fairmont Mayakoba in Riviera Maya, Mexico! I was SO excited to head back to this gorgeous area after honeymooning there five years ago (shoutout to 2012!), and I'd never seen the Fairmont property so this trip sounded like a dream.
The resort organized a really fun itinerary for us that allowed us to enjoy a boat ride through the lagoon (where I learned there are over 100 kinds of birds that live in this area), a Mexican tequila and beer tasting, spa treatment and multiple fabulous dining experiences.
My favorite restaurants on the property were La Laguna, El Puerto and Brisas, and the service was nothing short of fantastic.  You can actually purchase an Inclusive Luxury Dining & Beverage Package that allows you to either have a an all-inclusive experience or not. I think this is a really cool option because most properties are either one or the other, but at Fairmont Mayakoba you can pick whichever option suits you best.
The property is really large so you can bike around or hitch golf cart rides – both of which are fun options. I will share that the last time I was here it was November and the weather was perfect. This late May visit was hot. Really hot. And humid – everything is air-conditioned here, but I was still basically sweating 24/7. Which is why my hair is slicked back in every photo and my face was puffy from the heat.
Living in California the past several years I've actually forgotten what it was like to be this hot (#weatherprivilege), SO my recommendation for anyone looking to visit this area would be to examine the weather patterns and choose what's going to work for you so you can avoid some of that upper lip sweat (don't act like you don't know what I'm talking about).
I absolutely loooooved the beach area here, not just for the breeze and perfect-temperature ocean, but the tiki huts were the cutest ever and there were so many perfect seats to choose from. On the last day I parked here for the entire day and it was pure paradise.
swimsuit, similar styles here and here | shorts | bag | hat | sunglasses
swimsuit, also love this color – this particular style runs small so I would recommend sizing up | similar shorts here and here | similar sandals here and here | similar bag | sunglasses | hat | similar tassel keychain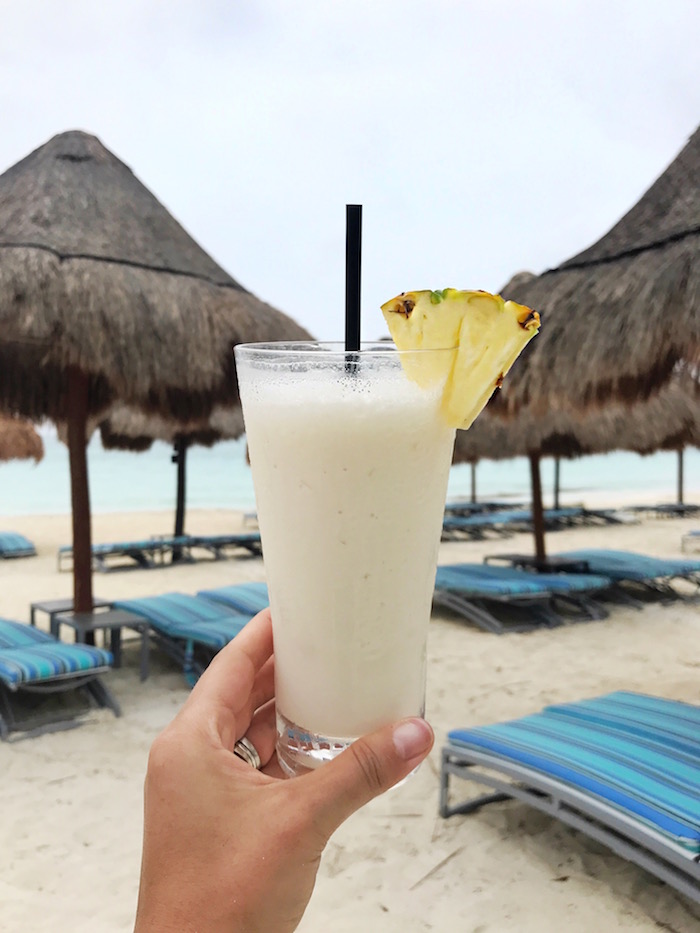 What might have been the most delicious piña colada I've ever had. So good that I ordered a second one and the crows around me attacked it before I could drink it, so that was cool. Those little guys are intense!
swimsuit top and bottoms |similar shorts here and here | hat | sunglasses
photos by Hallie Duesenberg

bikini top and bottoms, also available here and here | shorts | similar bag | hat | sunglasses | sandals, also love these and these 
Have you ever vacationed in this Mayakoba area?! It's so gorgeous – like staying in a tropical jungle! I'm going to be sharing more about this trip tomorrow – including outfits from the trip.
Thanks so much for reading! XO –