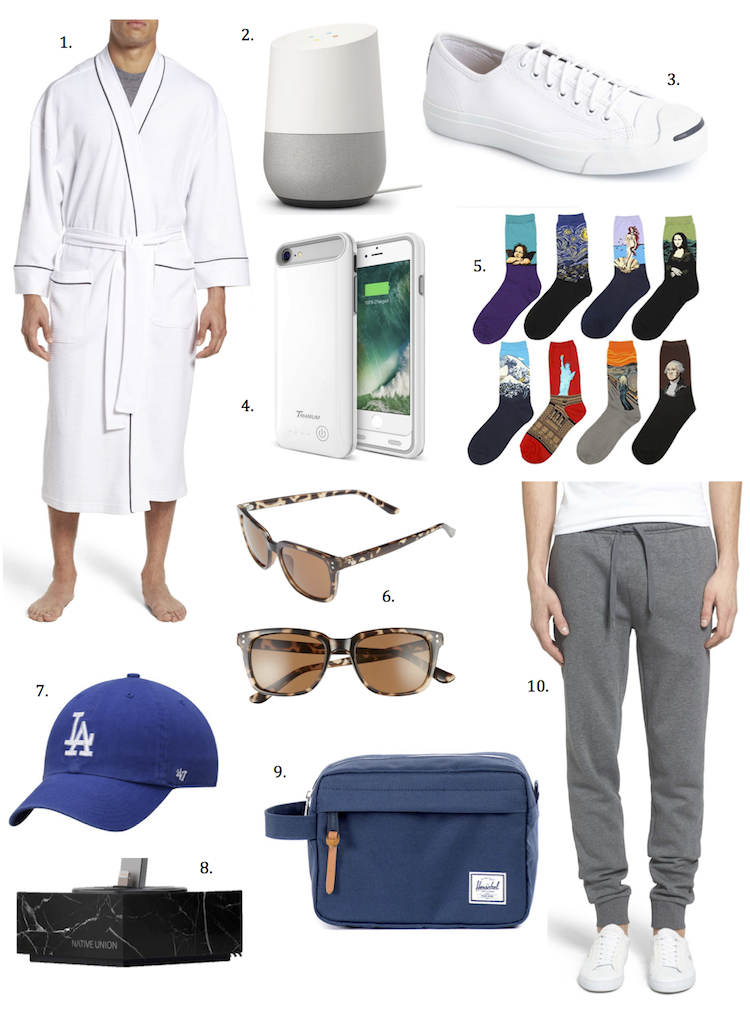 1 | 2 | 3 – 25% off! | 4 | 5 | 6 – only $25! | 7 | 8 | 9 | 10

Last week I shared some Father's Day gift ideas here, and today I want to share some more options for those of you who might be putting together some last minute gifts (nothing wrong with that – I've been there)!
I think a robe is a great gift. I grew up always seeing my dad in his big white terrycloth robe in the mornings, and when I realized Christian didn't own a robe I quickly solved that problem.  Bonus points for a white one that can be bleached when it has one too many coffee stains.
I think this Google Voice Speaker is the coolest thing ever. I'd really like one for myself, and I am 100% sure any gadget lover would dig it.  It could just be because I'm glued to my phone, but a mophie charging case is always a good idea, especially for the dad that leaves his phone in his car until it dies… not calling you out or anything, Dad!
I have a special something ordered for my dad and I'd tell you BUT he reads this blog from time to time so it has to say a secret for now…
Oh! AND if you've already snagged a gift for the dudes and you're looking for a deal for yourself – you're in luck. Shopbop is offering an extra 25% off all sale items until 6/16 with code SCORE17.  So don't miss out on that!
Thanks so much for reading – XO –