– taking my first floral arrangement class –
– a new rollerball that smells amazing –
– a new bag that has me ready for spring –
– still loving trying out all my Eylure Lashes, LOVE these and these –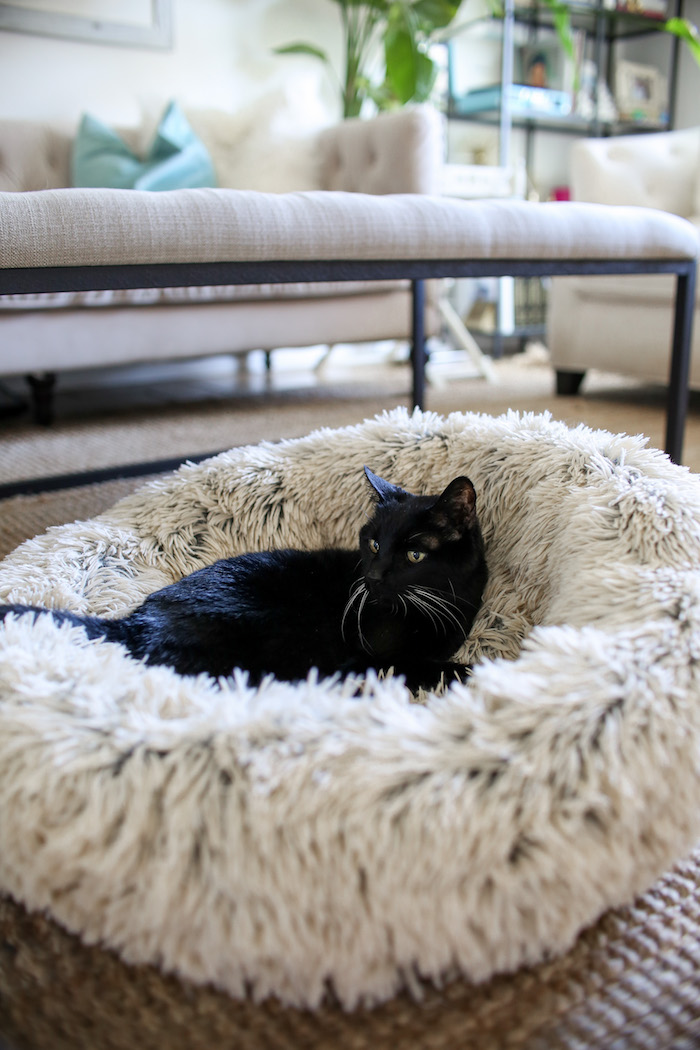 – Lula still loving her new bed, and me loving it because it isn't fugly –
Happy Friday! We are currently in Mississippi for Christian's little brother's wedding. We've had this celebration on our calendars for so long, it's so exciting that the weekend is finally here!
We got in town on Wednesday evening, and it's been so wonderful getting to catch up with my former boss and some of our best college friends (Christian's high school, college and med school friends – they breed some smart cookies around here).  I love living in California, but it always gives me the warm and fuzzies to come home to visit those friends who really know you to your core.  Love these people.
Christian will head back to Orange County on Sunday and I'll head over to Atlanta for the week to spend time at the Atlanta Apparel Market! I have had this planned for months, and I'm so excited to speak on a panel about spring and summer trends.  My grandparents actually owned a ladies clothing store and would go to market every year, so I feel this happy connection to them experiencing something they did year after year.
I'll be a part of a Q&A session on Wednesday, February 7th and then styling the live model demonstration that evening.  If you'll be attending this tradeshow, I would LOVE to meet you!
Thanks so much for reading and I hope y'all have a beautiful weekend – XO –