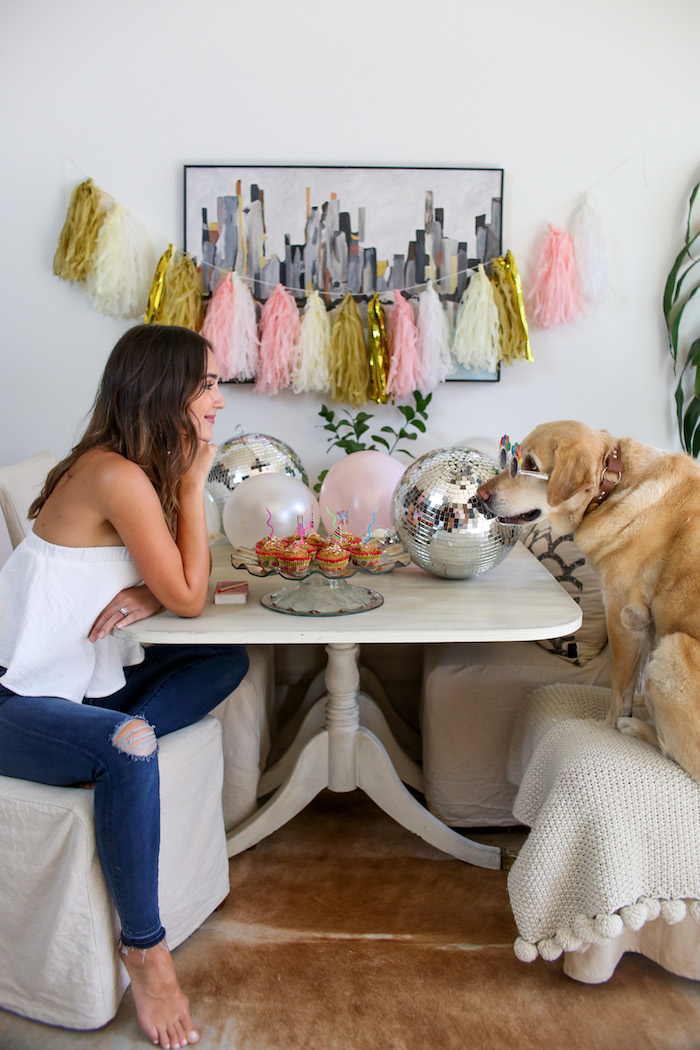 My eldest daughter (our yellow lab, Bailey) is turning 11 on May 3rd! I feel like I've said this 20x on this blog so forgive me if you already know, but I helped Christian pick out "his dog" when we were in college and had been dating for about a month.
Clearly I didn't really think I was actually picking out my own dog also.  We've been together ever since, and Bailey has always represented how long we have been together which feels extra sweet!
For the past several years I've made her a cake or cupcakes on her birthday.  I've bought treats from dog bakeries before, and while very cute, she was never that into them. I found this crazy easy recipe online several years ago and she goes CRAZY for it!  So much so that I started making them in cupcake tins so I could give her one a day (and monitor how fast she eats them). I've made these treats for my brother's dachshund when I kept her (and she was having her own birthday), gave one to our neighbor's dog who is a picky eater… I've literally never seen a dog not eat the entire thing (and want seconds).
Best of all, you probably have all of the ingredients in your pantry and fridge. I usually just need the shredded carrots and I'm set!
This is the recipe, and sometimes I'll add a few spoonfuls of canned pumpkin to add some moisture.  If you decide to go the cupcake route, I bake them at 350 for 25-30 minutes.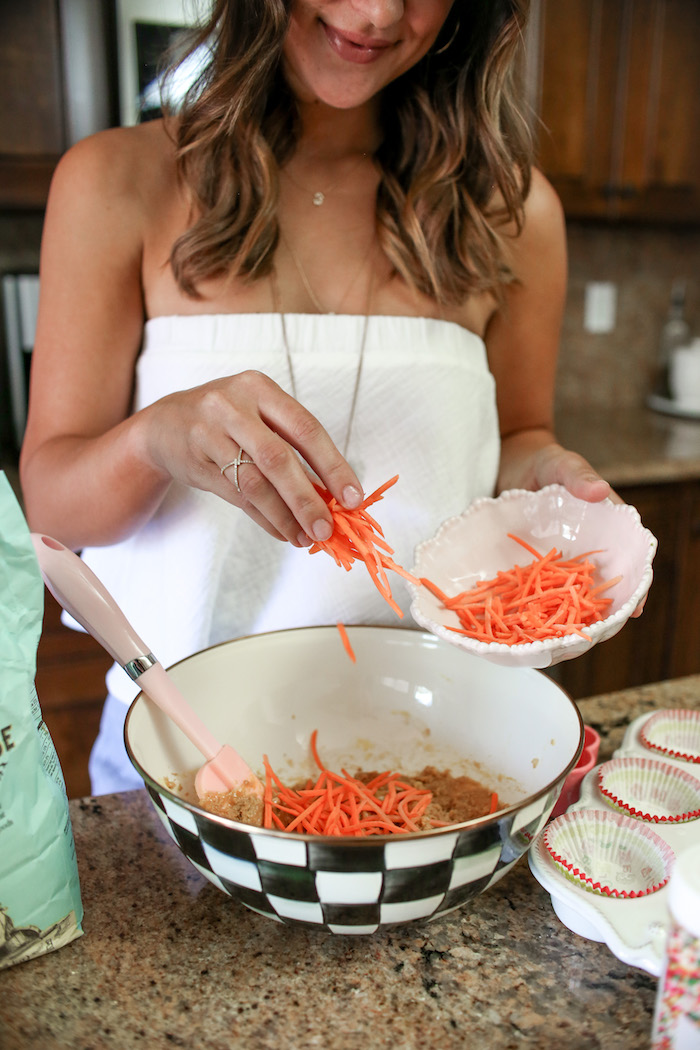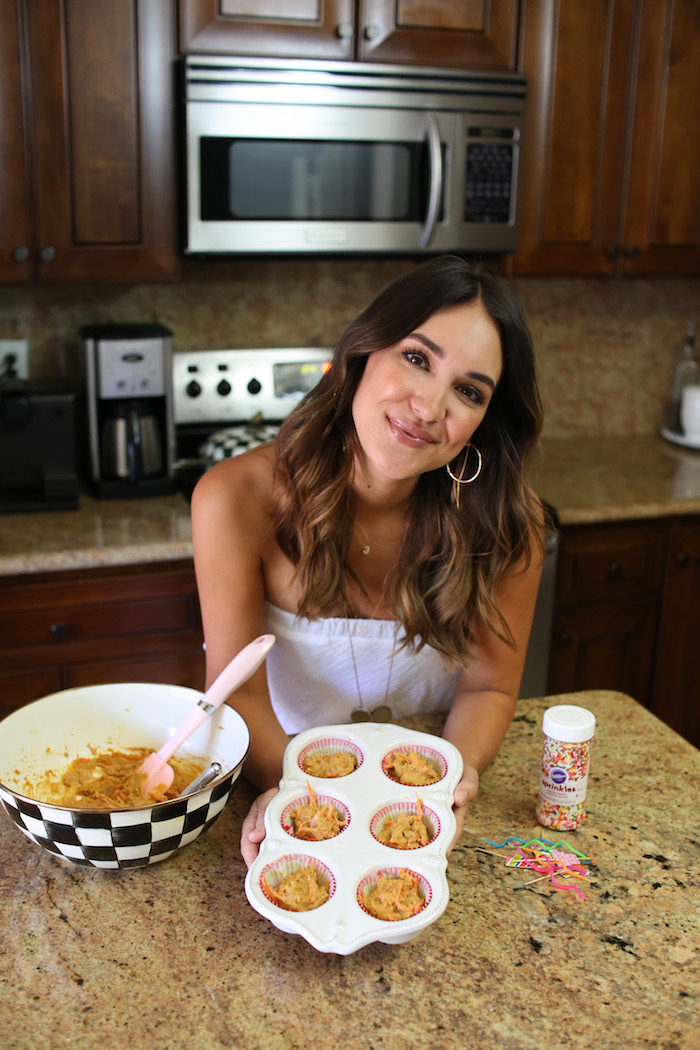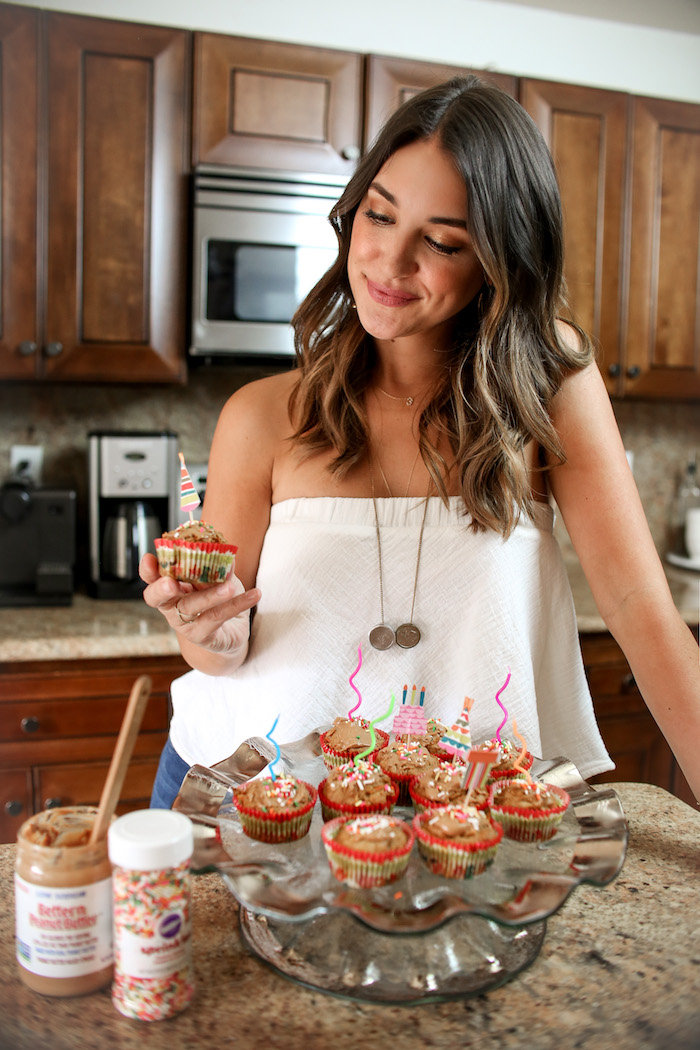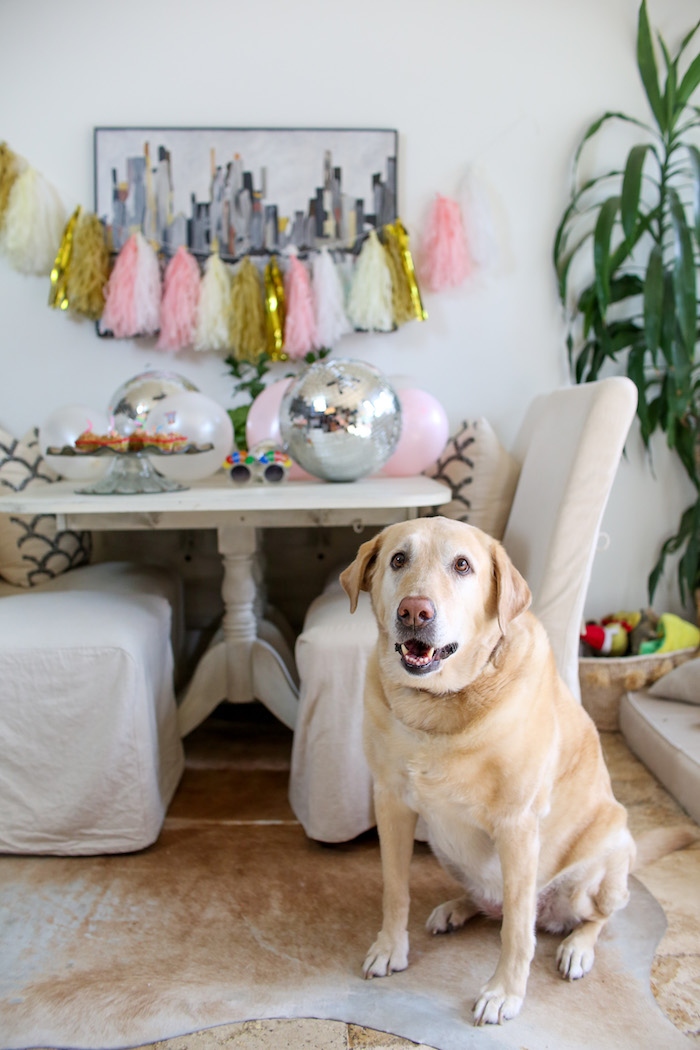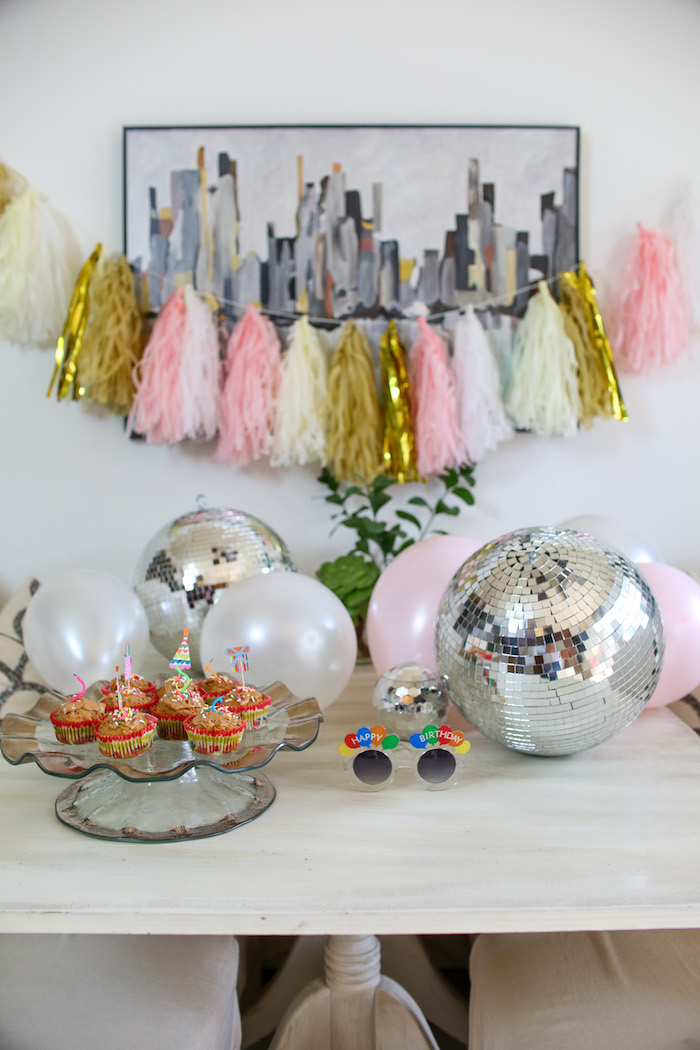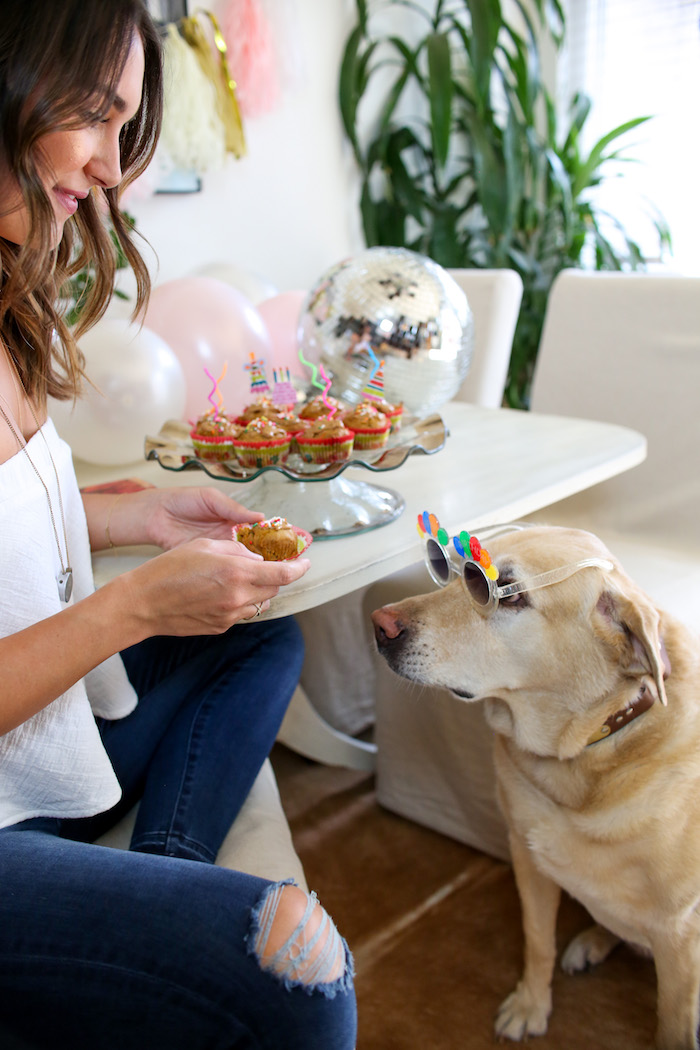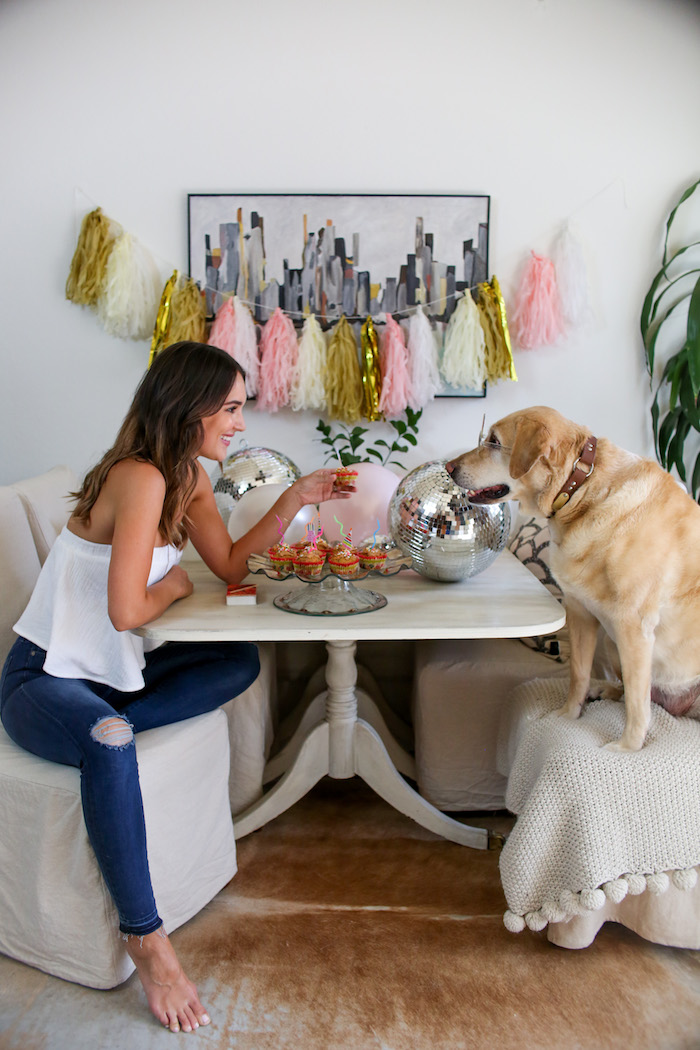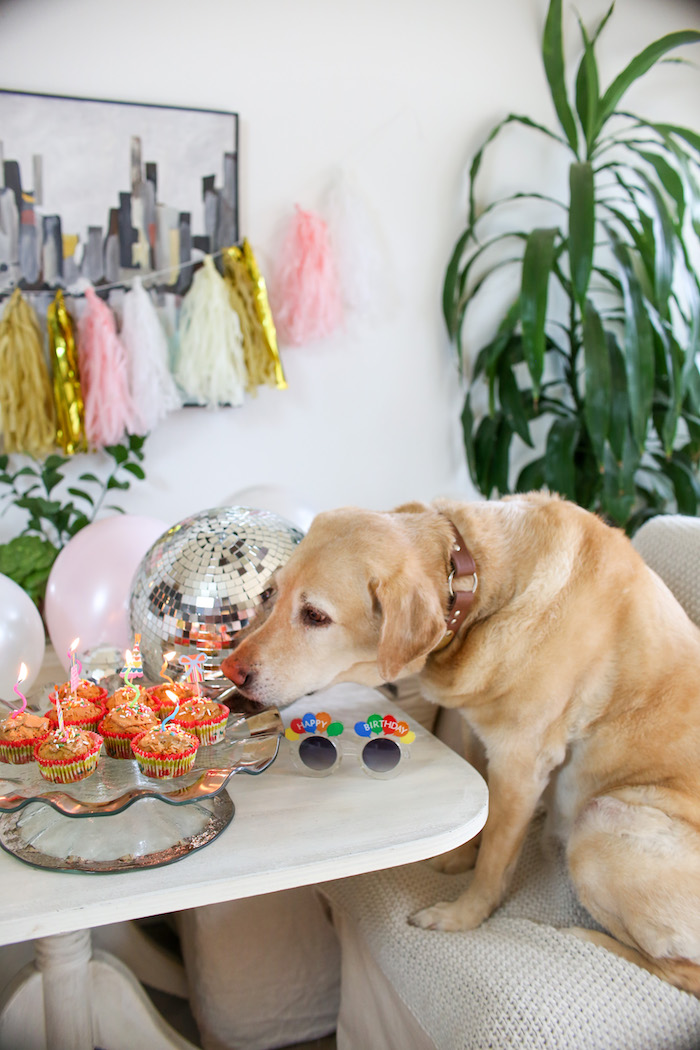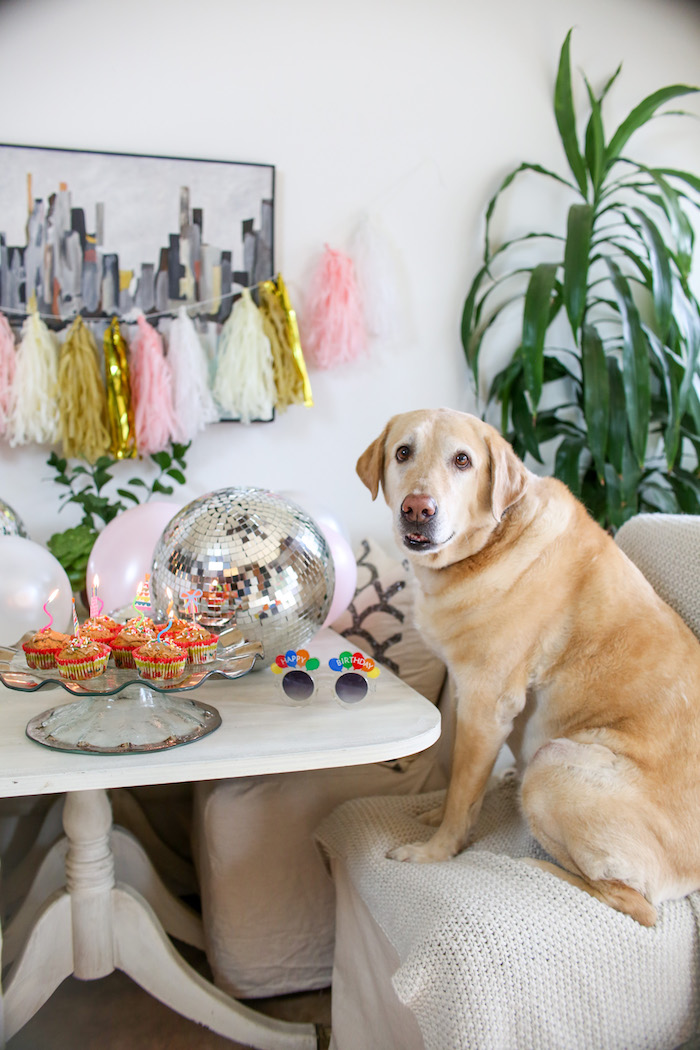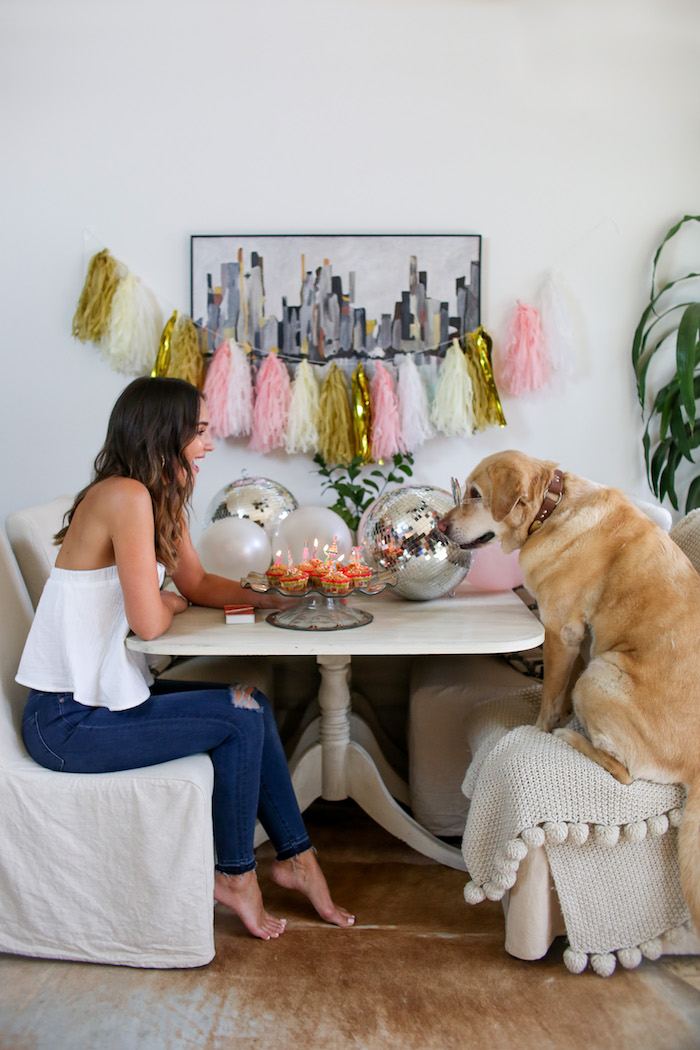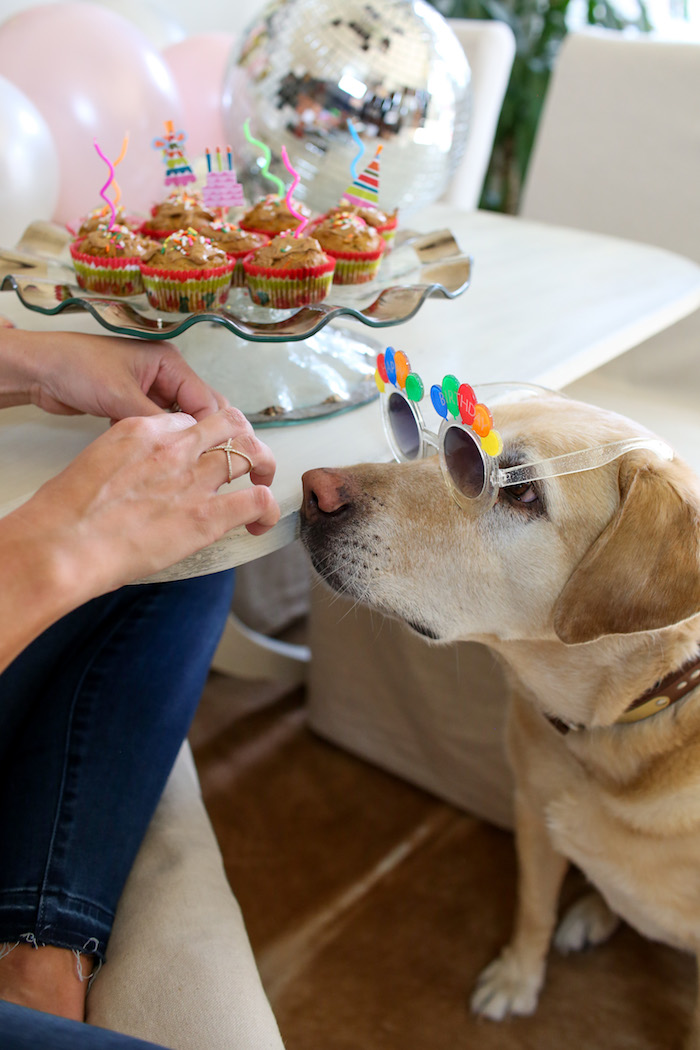 photos by Christian Barnes
Courtly Check Mixing Bowl | Annieglass Ruffled Cake Stand | Muffin Pan, also have and love this Loaf Pan | Disco Balls | Balloons here and here | Blanket | Dining Chairs + Slipcovers | Antique Table, DIY painting tutorial here | Top – The Odells, also love this one | Denim | Birthday Sunglasses, love these| Tassel Garland | x ring | "3" necklace
Yes, these are the kinds of things that people without kids do for their dogs. Would you believe that I didn't buy anything for this setup? I used old decorations from this party. HA! Y'all… I'm cuckoo about this dog. She has been such a great pet to us, and working from home I really feel like she and I have this secret bond.
I feel so lucky to have 11 years with her and look forward to the years to come. I hope y'all will be able to use this recipe for your pup and let me know if they like it! Thanks so much for reading – XO –