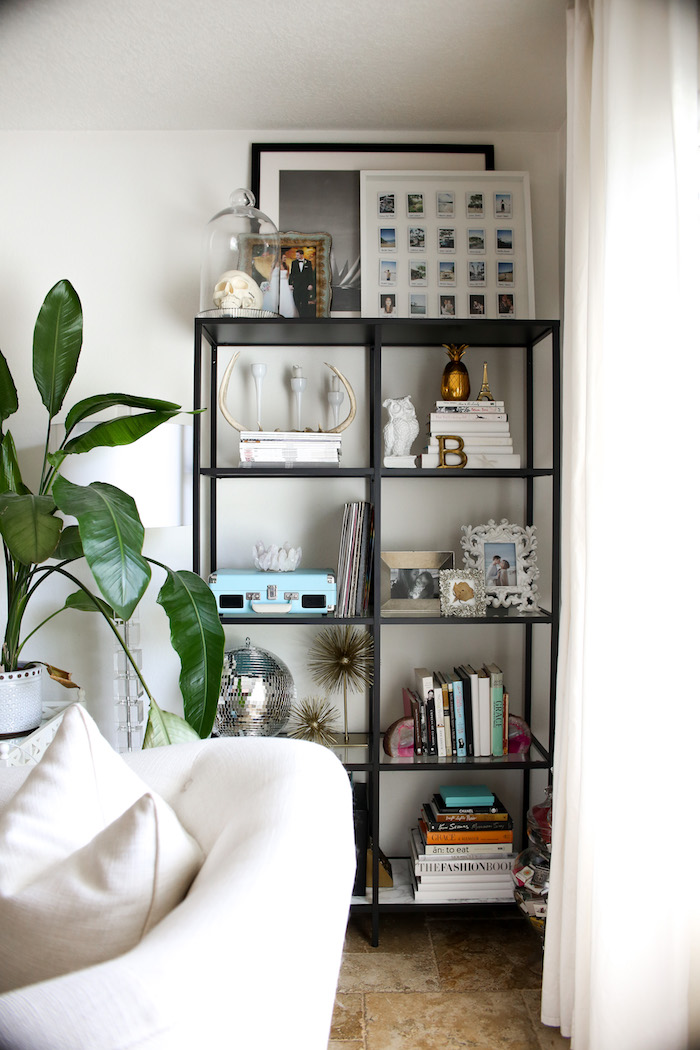 Over the past year, I've become really into taking Polaroids. I was given an Instax Mini a few years ago, and realized that I kept saving the film for a "special occasion." I don't know about y'all, but when I do that… I never end up using the item. I can think of fancy lotions, perfumes, makeup, etc. that I saved for those "special" times and let it go to waste.
Don't do that! EVERY DAY of life is special!  I have to consciously remind myself to enjoy these little luxuries. It doesn't matter if it's a Tuesday and I'm working from home… #treatyoself!
SO, I started taking my little Polaroid camera with me more places. And then I was given another camera. And I took it with us on vacation, when we would ride bikes, when I would visit my nephews in LA and so on. So I started to collect these adorable mini captures of our lives, and I wanted to find a way to display them in their glory!
After all of five seconds of perusing online, I stumbled up this blog post and loved it. I knew I wanted to replicate it.  After getting several questions from you guys on Instagram about what I planned to do with our vacation photos… I wanted to share the process!
All you need:
Frame – large enough to display your photos (I used this one)
Double Stick Tape
White Posterboard
Small Strips of Cardboard (optional) + Scissors
I cut small strips of cardboard and used double stick tape to attach them to the back of the photos before taping them on the white posterboard.  I also think it would look great if you taped the photos directly to the posterboard – you can't really go wrong here, people. Just make sure you like the way the photos are arranged before you tape them down!
I also wrote the locations where each photo was taken on the bottom of the polaroids.  PS – you can find the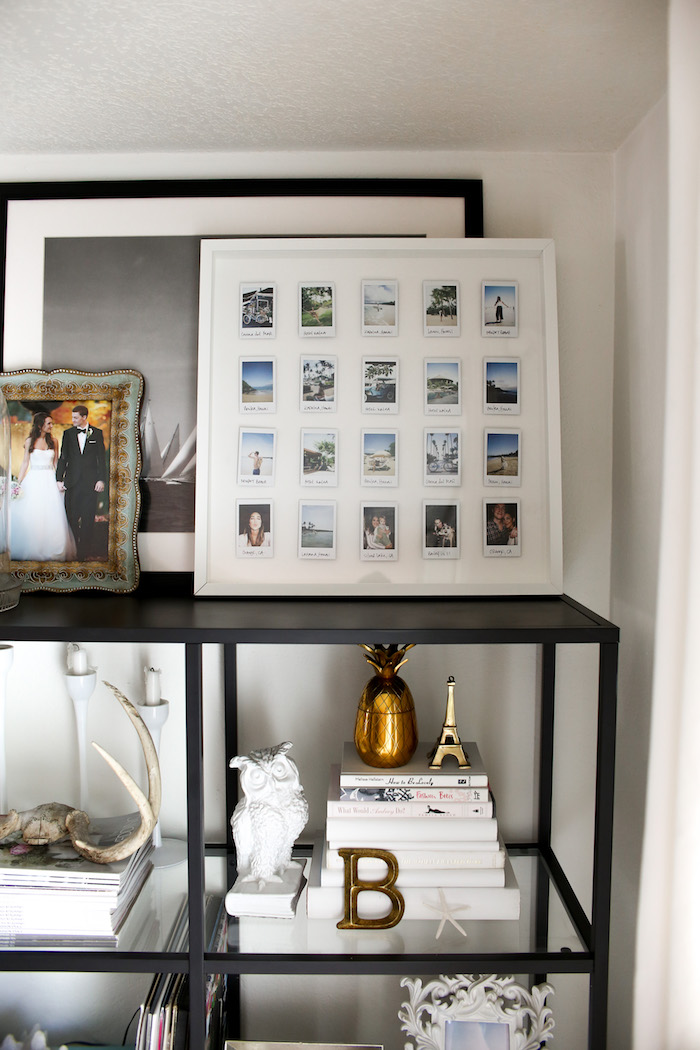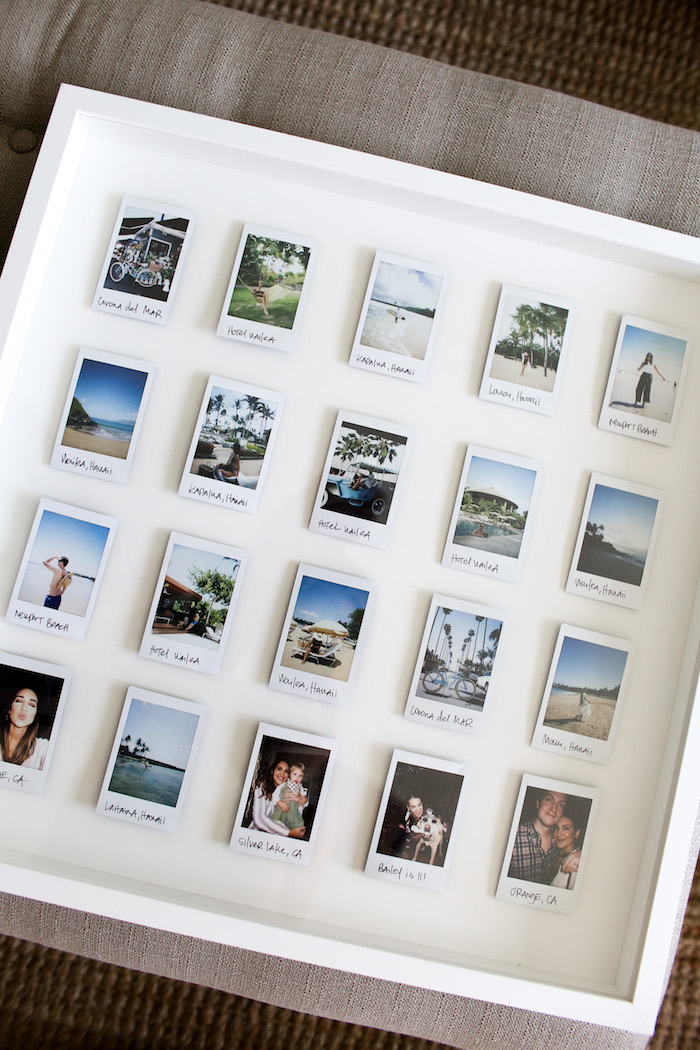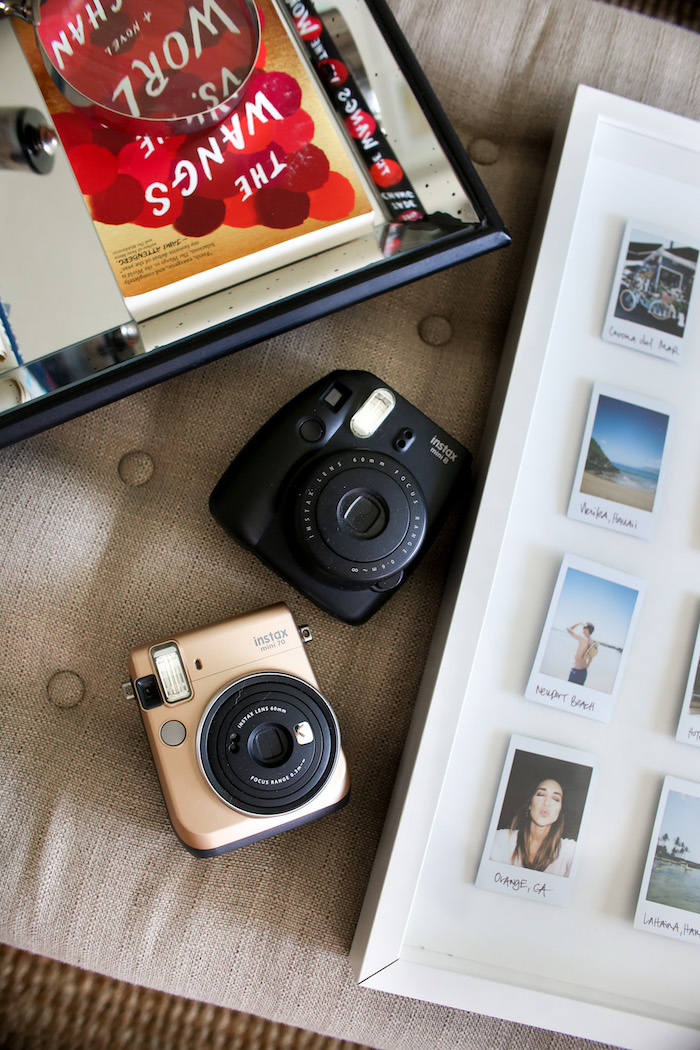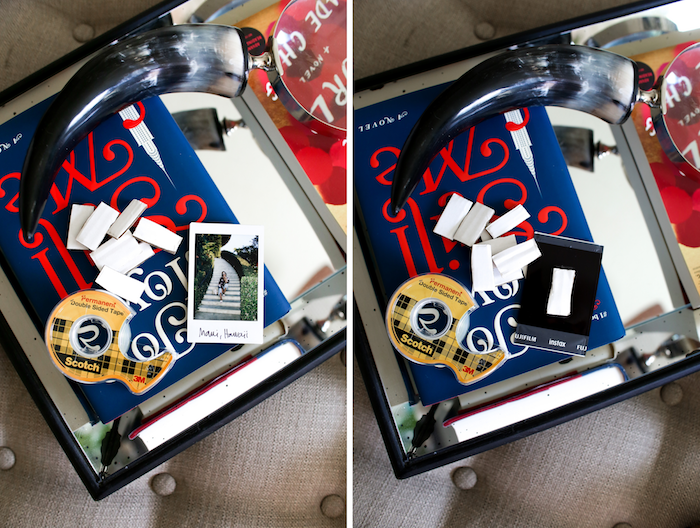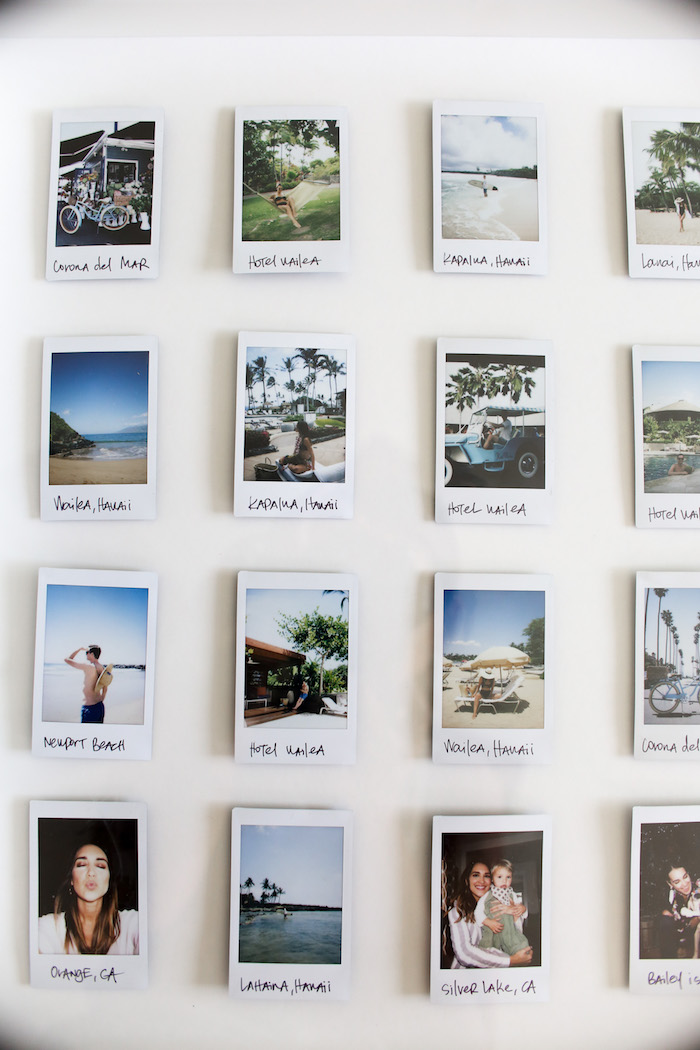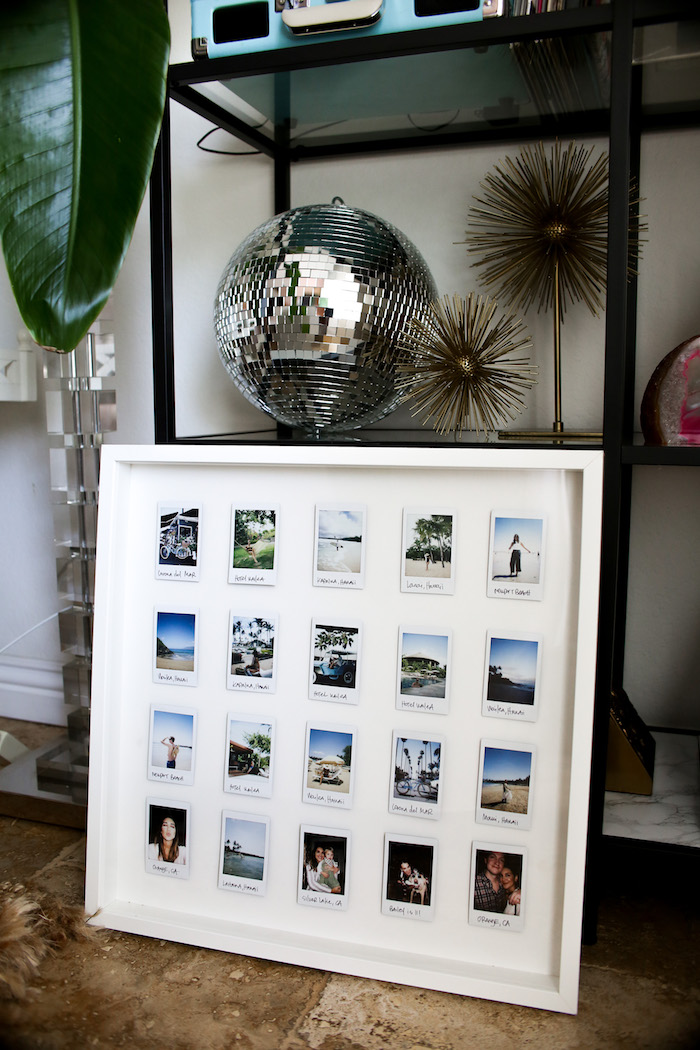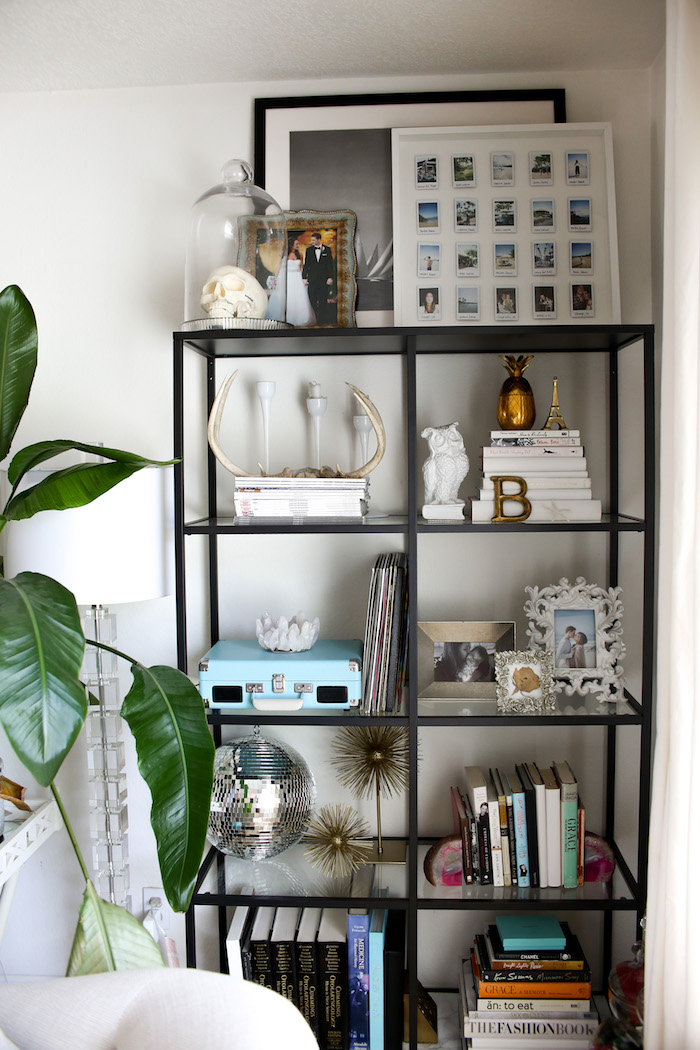 It's that easy!  Once I got the supplies I think the process was like… in the 10-15 minute arena.  I am seriously in love with the end result. I think it's so fun, and I love that it captures so many individual memories over the past year.
If you have a polaroid camera – I'd love to hear how you display the photos! Thanks so much for reading and sharing – XO –
PS – you can find the bookshelves here!