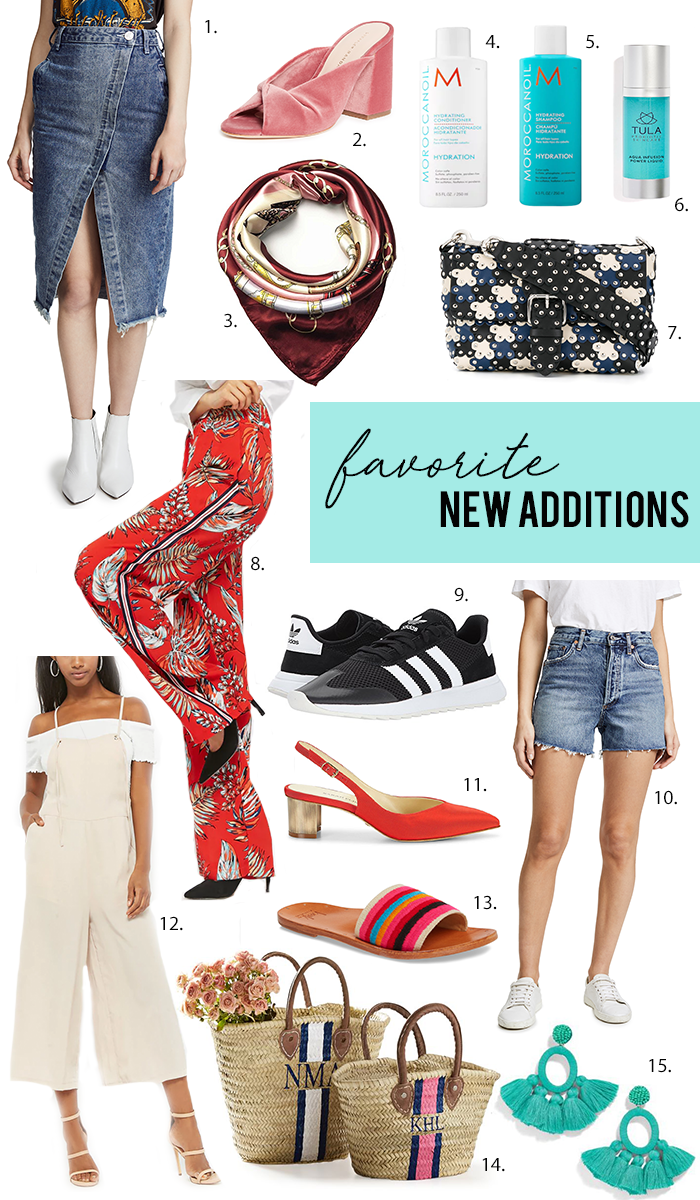 1, also available here | 2 | 3 | 4 | 5 | 6 | 7 | 8 | 9, also available here | 10, also available here | 11 | 12 | 13 | 14 | 15
It's been a little while since I've put together a weekly wish list, and I thought it would be fun to round up some of my favorite new fashion + beauty additions!
Every time I've worn these pants, I've gotten tons of questions about them. They are under $50, so comfortable and make such a fun statement!  These heels are my favorites of late. They are so pretty and add a girly touch to any outfit.  I just got this mini beach tote and it's the cutest and teeniest thing I've ever seen! I'll be sharing a photo of it on this week's Friday's Five!
You may have seen this bag in this post. It's still lightweight despite the fabulous hardware, which is amazing.  I also filmed a video this week styling this scarf seven different ways – so I can't wait to share that with you guys!
Last but not least, this shampoo/conditioner smells so good, I've realized that Christian has even been using it (he is a strictly sulfate-free hair care man, yes… he is even picky about his shampoo).
Do you have any recent additions that are amazing!? I'd love to hear about any new discoveries! PS – some of you connected with me to tell me about Loving Tan.  I can't wait to try it! Thanks so much for reading and sharing – XO –