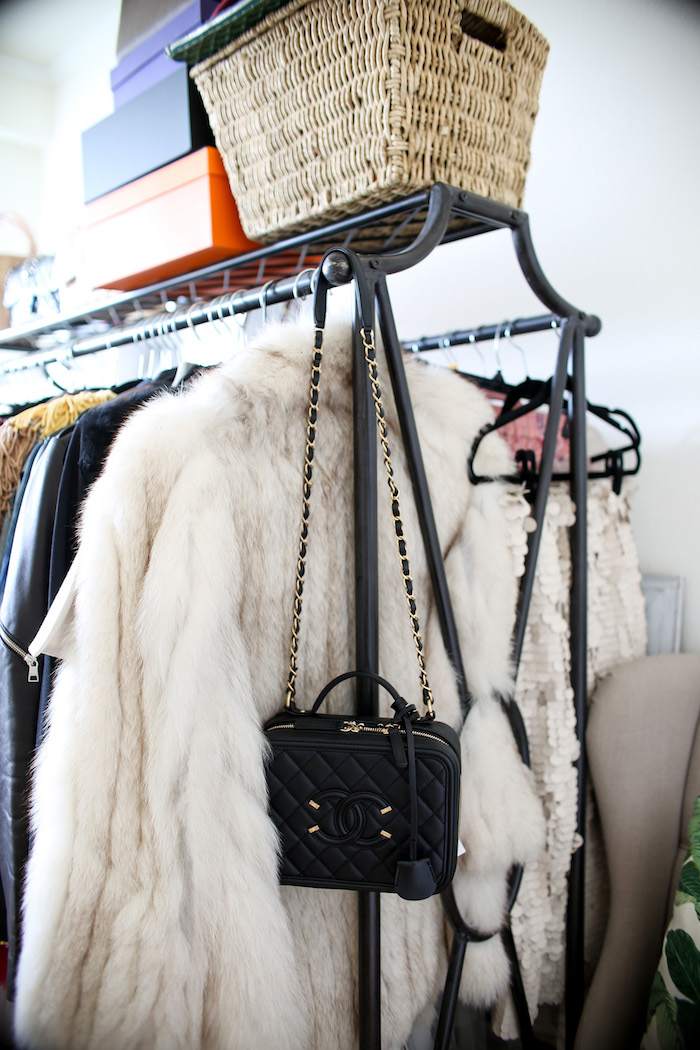 – treating myself to a bag I've been on the hunt for for years –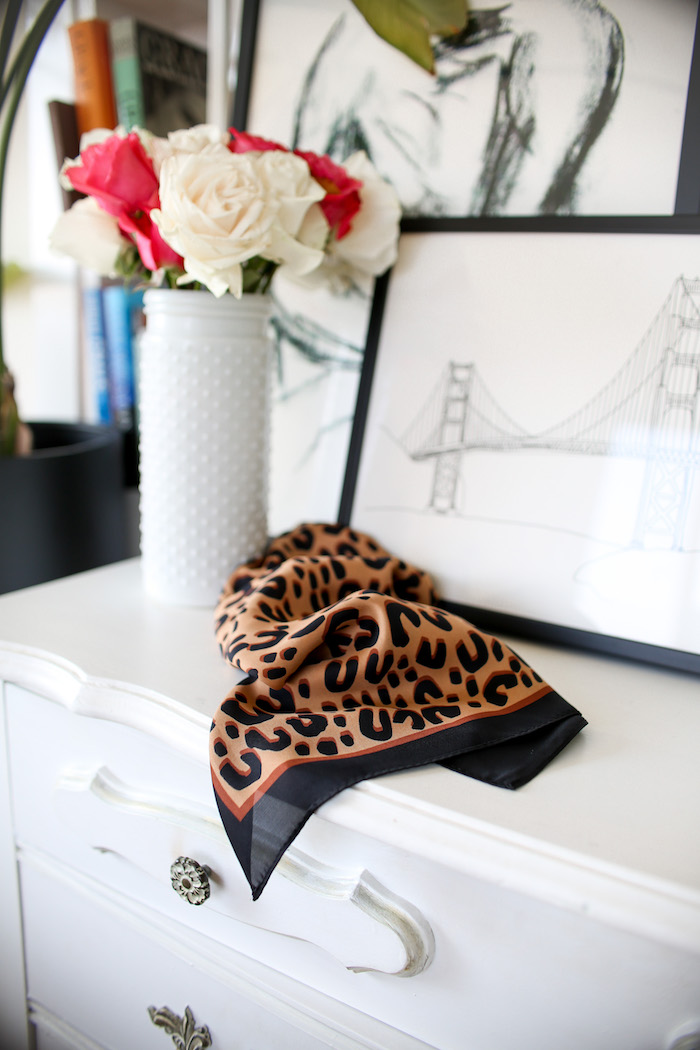 – a leopard scarf that is going to spice up some fall outfits –
– the cutest picnic basket I've ever seen –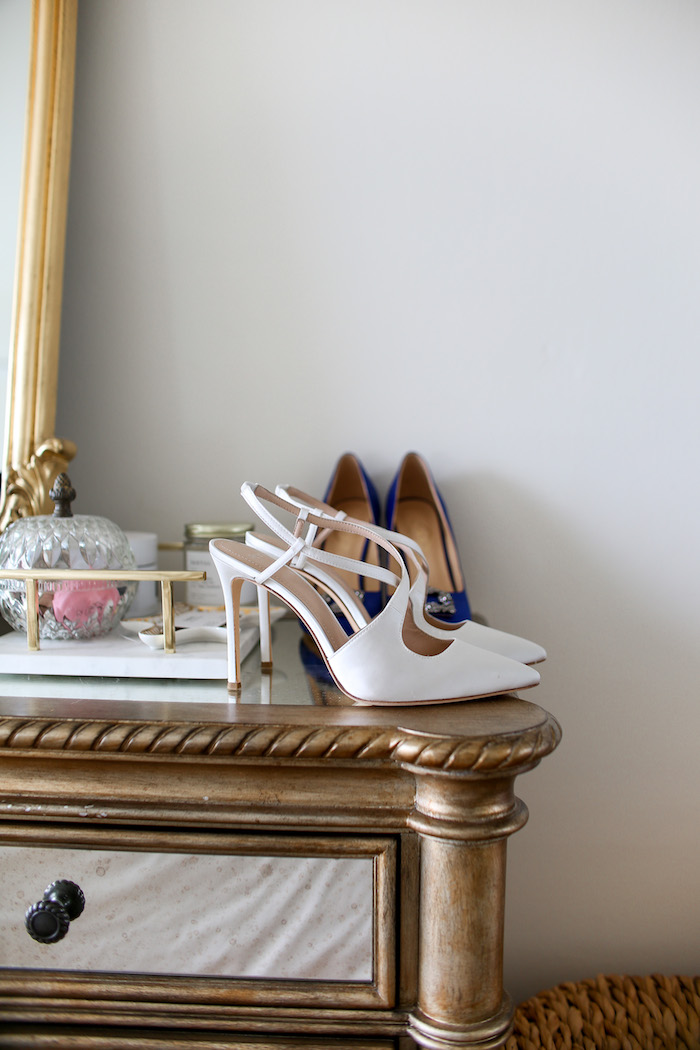 – some seriously gorgeous new heels from Pour la Victoire –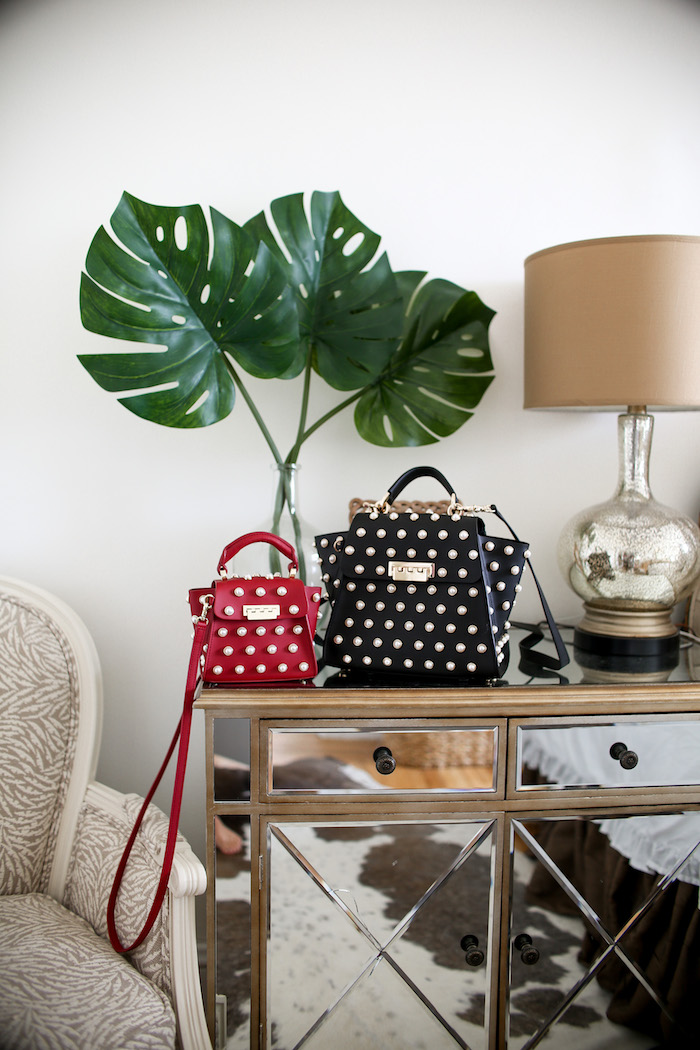 – after wearing this little red mini bag constantly I was upgraded to backpack level, love this little one too! –
Happy Friday gals!  I have just been soaking up this week to myself. Usually I'm the one who travels and leaves Christian at home, but this time it's been the reverse. While we of course miss him… it's also been a fun chance to literally do whatever I want all day and night.
You want to clean out your closet at 9PM? Go for it.
You want to eat cereal for dinner instead of spend 1.5 hours cooking and cleaning? Sure.
You want to apply self-tanner all over body and make your bed smell like a spray tan booth? Bronze yourself.
In other news, I was so excited to see this week's launch of the episode of Gold Digger Podcast that I was featured on! We answered reader questions about blogging, and I think it turned out really fascinating to anyone wanting to learn more about this industry or typical FAQ's.
This week I also had lunch with a blogger friend and attended a brunch event.  While that may not sound like much, it was really nice to get out. This summer I've just been focusing on getting settled and work.  Because we know we'll be packing up again in 9-10 months, I haven't really focused on community as much.  I think I forgot how great it is to be around girls. I've always been a girl's girl, so I really loved getting some of that time in.
Christian is returning from China, and it's basically a game of tag because I'm leaving to spend the week in Sonoma! September is Sonoma's Wine Month, so I will be going to experience a peek behind the curtain of wine-world, including a grape stomp and making my own wine blend!!! You know I'm excited for that! Can't wait to share more with you guys on the blog next week, but until then you can follow along on Instagram if you're interested!
Do you guys have Labor Day plans? I'd love to hear what you're up to this weekend! Thanks so much for reading – XO –